Frankie Knuckles was born Francis Nicholls in South Bronx, New York, in January 18, 1955. He grew up listening to the Jazz music his sister used to play. In school he studied costume design and commercial art but this was not what his future career would be...
No, instead of working with design and art, he got into the art of DJ'ing. But it wasn't really something that he had planned to do, it actually more or less happened. It all started in 1971 when he was offered a job by (the late) legendary DJ Tee Scott who was the resident DJ at Better Days in New York. Every Monday and Tuesday night Frankie got to rule the dancefloor from the DJ booth.
But I [Discoguy] had to ask Frankie: Have you ever been working with something else?
"Other than play records?"
Yeah?!
"Yes. I've done illustrations. I've worked in the garment district of New York City, I've worked in retail."
Frankie clearly told me how he didn't want to waste either his or my time answering questions he had been asked hundreds of times before and he said: "You might not believe that it's true, but believe me, it's been written, it's been documented - it is true!"
So I tried to stick to "new" questions for Frankie to answer, and believe me that's very hard when you're talking to a guy who has been in the music business for the last 30 (!!!) years.
How would you describe yourself - Who is Frankie Knuckles?
"Ah. I wouldn't know, haha, how to describe myself. I've never been asked that question before."
No?
"No. I don't see myself the same way that other people do." [As some kind of star]
But when talking to you, we need to get into Larry Levan, since you and he were close friends.
"OK!"
How did you and Larry meet?
"We met when we were children."
Did you live in the same neighborhood or something?
"No. He was visiting someone in my neighborhood, that's how we met."
Have you got some best memory of you late friend Larry?
"I have lots of them."
Yes, I can imagine that. Some you can share?
"Well, I don't know if I really wanna do that. They are too personal."
OK! I fully respect that. But is there any chance you can describe him as a person?
"Well, that's asking me the same question again, haha, in a different way though. There's a lot of things I can say about him... He was a lot of fun, you know. He was very inspirational. He was a, I don't know, a... It's a little bit difficult to talk about him."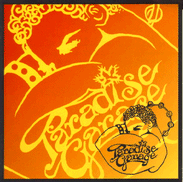 Yes, OK. I understand. I wonder also, both you and Larry became legends and pioneers. You at the Warehouse in Chicago creating the House sound and Larry at the Paradise Garage creating the Garage sound. How come both of you became so influential in dance music?
"In my opinion I think it really had a lot to do with the media. I think it had a lot to do with the press. A club like the Garage as big as it was and influential as it was within the music industry. It played a really big role, I mean, it was no other club in history that had that much of an impact on the music industry.
You hear a lot of talk and you've read a lot of different things about Studio 54, but Studio 54 didn't have an impact on the music industry. It had an impact on the entertainment industry, but that's two completely different things. And some times you hear people say that, you know, Studio 54 was a real big influence for Disco in the seventies. I'd say that's not necessarily true, it had a big influence I think on the entertainment industry by large, because of all the celebrities and everyone that used to go there and hang out. And granted it was a big Discotheque but I don't think it had any kind of influence on the music industry. And that's pretty much what the Garage was.
I mean, the Garage were probably the premium place, you know, for anyone in the music industry that was trying to make a name for themselves or even if they already had a name for themselves to introduce themselves to an arena that they might not necessarily been familiar in. All people would, you know, would very rarely see them in a place like the Garage and the Warehouse in Chicago was pretty much the same thing. You know, they were underground clubs, as big as they were, they were underground clubs. And underground clubs for the most parts never really got any recognition at all in those days."
Were there some "competition" between you and Larry and the clubs?
"No! Not at all!"

As Frankie just told us, there were no competition between the two friends and have never been. No, they have always been best of friends and back in 1972-73 they were working together in Nicky Siano's legendary club the Gallery in Soho, Manhattan - New York.
It was Frankie who first became friends with Robin [Nicky's girlfriend], she introduced Frankie to Nicky and he got a job in the club. Frankie introduced Nicky to a "wild, but very talented" friend of his, Larry Levan. Larry got hired as well and they all became friends...
In the club the three friends started to work with BPM [Beats Per Minute] and beat mixing, in other words - they started to segue songs together using the beats to keep the same tempo - as we expect a DJ to do today. But back in the early 70's, a DJ usually just played one song after another.
Another innovation at the Gallery was that Nicky had installed three turntables instead of the usual two, this gave them the chance to play sound effects and other sounds during the actual mix. Within six months, every club in New York were using three turntables.
When we talked about the Gallery, Frankie told me something surprising... I stated: Both you and Larry were playing at Nicky Siano's - the Gallery.


"We weren't playing there."
What? Because that was what Nicky said you were...
"No, we were working with him, but were not playing. I think it was some misunderstanding of what he said. I know he didn't say that we played there, 'cause he was the ONLY person who played there."
Larry Levan later left the Gallery to play at a club located at 73rd & Broadway called the Continental Baths. Frankie played some other clubs for finally ending up working with Larry again at the Continental Baths. After a while Larry left to start his own club, the Soho Place, but Frankie worked at "the Baths" until its closure [bankruptcy] in 1976. The club then became the swingers club Plato's Retreat, which Joe Thomas sang about in his 1978 hit with the same name.
Larry later became the resident DJ of THE underground club of New York - the Paradise Garage. A club that would actually give name to a whole music genre - GARAGE.
Levan was just involved in setting up "the Garage" when he was approached by some investors to become the resident DJ of a new club they were opening up in Chicago. Larry didn't want to leave "the Garage" and suggested his friend Frankie instead. Since "the Baths" were closed down, Frankie took the job and moved to Chicago. In March 1977 he played the opening night and he was the resident DJ of the Warehouse and soon his club had given name to the Chicago type of Dance music - HOUSE. That's also how Frankie became known as the Godfather of House.
Frankie worked at The Warehouse from day one until late 1982 when he left and opened up his own club - the Power Plant. He was running the Power Plant until 1986 when it was closed down and Frankie moved on to COD's, followed by the Power House. But in 1987 he decided to move back home to New York again.
Much has been told about "the Warehouse" and one of the more unbelievable things is that Frankie actually also lived in the club. But just as Frankie said in the beginning of my interview - "Believe me, - it is true!". In other interviews he has explained it like this; "It wasn't like living in a nightclub. It was just like living in my home. You can not compare it to living in the Ministry of Sound because the Warehouse wasn't like a nightclub. It was a house party that grew into a nightclub as we know it today."
People came to the Warehouse to dance. The club didn't serve any alcohol, they just had juice bar so people didn't go there just to drink, like they do in many other clubs. Soon after Frankie left the Warehouse the club was renamed to Music Box and another influential House DJ started playing there - the late Ron Hardy.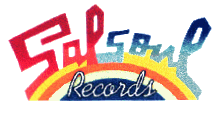 Like many other American industry cities, Chicago has never been known for a pumping 'Dance Music Scene', but that were radically changed when Frankie entered the Warehouse. In the beginning he played the mainly gay crowd a mixture of classic underground Disco, Soul, Funk and Philadelphia tunes. Much music originating from the East Coast, like the Philly stuff and (of course) stuff from the legendary New York labels SalSoul, Prelude and WestEnd.
Around 1980/81 many people would say that Disco died, but I would say it moved on to House, Garage, Hi-NRG and other stuff.
"Yes, that's true."
How YOU would describe the "House sound". What is the House sound, if you would say?
"Em, Wow. I don't think that I can say. It's a hybrid of the whole Disco thing, you know. It's not different. The energy is the same, the only thing that makes it different NOW is that most of this music is being made by DJ's or bedroom producers or bedroom DJ's so to speak. That's what takes the music downwards. Before you had had legitimate producers and songwriters writing and producing the stuff. Now with the origin of DJ culture, anybody and everybody could do it. And that's pretty much who's making the music - which is the reason that Trance has managed to make such a big impact. That's because it's very easy for anyone to go out and buy a keyboard and computers and learn how to do this stuff at home. And many people do it. And it's easier to make a Trance track and call it something real, you know, than it is to actually sit down and really write a song - beginning to end."
But "House" music as we know it didn't just come right away when "Disco died". Frankie was a hard working DJ (and still is), and to keep his crowd happy and dancing, he used the Soul music that were released and changed the tempo and added own components like own created rhythm tracks or even playing on a Roland 909 drum machine. He was actually "remixing" the tunes LIVE in the club.
So, What do you think made you one of the hottest and most wanted DJ's?
"I would not know! Haha! I would not know how to answer that."
You don't think you have any specific skills or special techniques or something?
"I think... I can tribute my success to probably being consistent. You know, there are many different styles of music that keeps coming and going. But I've always remained true to what it is that I do, and for all the different kinds of music that come around that flares up and burns hot and then all of a sudden goes away. Everything ends up coming back to the same kind of music. You know, always you hear people say, like now you hear them say: "Oh, House music is back!" Haha! It never went anywhere."
Haha! No!
"So, Where did it go?!"

Yes, where do people think House went? It was, just as Frankie says, there all the time. Thanks to him and the UK Azuli label we can now enjoy a double CD called - Choice - A Collection of Classics.
It's just as the title indicate a collection of House classics selected by "the Godfather" himself. The first CD is a collection of late Disco/early House tracks Frankie used to play at the Warehouse. The second CD is a collection of more "current classics", from 1989 'till today. Note that the songs are the Choice of Frankie's favorites and it's not some "Best of Frankie Knuckles" remix collection or something like that.
The track listing:

CD 1
Convertion
"Let's Do It"
Cheryl Lynn
"You Saved My Day"
Bumblebee Unlimited
"Love Bug"
Positive Force
"We Got The Funk"
Tempest Trio
"Do You Like The Way That I Feel"
Sharon Redd
"Can You Handle It"
Billy Frazier & Friends
"Billy Who?"
Candido
"Thousand Finger Man"
Billy Ocean
"Night (Feel Like Getting Down)"
Change
"Paradise"
George Duke
"I Want You For Myself"
Eumir Deodato
"Night Cruiser"
Nick Straker Band
"Little Bit Of Jazz"
CD 2
Juggy Murray
"Inside America"
Clive Griffin
"I'll Be Waiting"
Adonte
"Feel It"
Starpoint
"I Want You"
Alexander O'Neal
"What's This Thing Called Love"
Jestofunk
"I'm Gonna Love You"
Sandee
"Notice Me"
Soul II Soul
"Back To Life"
Lisa Stansfield
"Set Your Loving Free"
Mental Instrum
"G Mans Groove"
Donnell Rush
"Symphony"
Soft House Company
"What You Need"

But the "Choice" album wasn't the first with Frankie's name on it. His first album release as a recording artist was the 1991 Beyond the Mix on Virgin. This album included the now classic tracks "The Whistle Song", "Rainfalls" and "Workout".


In 1995 he returned with his second (and last) album on Virgin - Welcome to the Real World, credited to Frankie Knuckles and Adeva. The hits from this album were "Too Many Fish", "Whadda U Want (From Me)" and the title track "Welcome To The Real World".
During 2001 Frankie will release a new album with new material and Frankie told me it will be in the line of what he's known for. One of my own personal favorite Disco Divas will be singing on the album, namely Jocelyn Brown. There will probably be some other classic Disco acts on the album as well, but when I talked to Frankie he couldn't tell who, since nothing was signed yet. So I guess we'll have to wait and see what Knuckles have got for us...


In autumn of 2007, UK's Defected label releases an awesome triple CD compilation called Def Mix Classics summing up 20 years of Def Mix success. The three CD's include lots of the classic remixes made by the Def Mix guys... Frankie tracks includes his own "the Whistle Song" and "It's Hard Sometime" along with productions and remixes like; Robert Owens' "Tears", "Whatcha Gonna Do With My Lovin'" - Inner City, Loose Ends' "Hangin' On A String", "Where Love Lies" by Alison Limerick, Toni Braxton's wonderful "Unbreak My Heart", "Closer Than Close" by Rosie Gains, "the Pressure" by Sounds of Blackness, Swing Out Sister's "Notgonnachange" and "Talking To Myself" by Electribe 101.
Rest of the tracks are reworked by Frankie's Def Mix partners - Hector Romero, David Morales and Satoshi Tomiie.
Since you've been around for such a long time already beyond the Disco days. Have you got any comments on how the DJ was regarded in the beginning and how it has changed during the years?
"What DJ's were giving and doing 20 years ago and what they're getting now it's just a completely different thing. It's night and day, it's a business, it's a profession. And especially in Europe and everywhere else in the world it's REALLY big business. So there for, it's REAL, it's legitimate where else 20-30 years ago it wasn't."
Do you think you have a different mixing technique as a DJ now, compared to what you had back in the late 70's?
"Well, Yeah! My technique isn't any different, it's just that it's gotten better because of time. You do something long and then you eventually master it, you know. The more you do it, the better you get at it."
In the Disco records there were real drummers and stuff, so the tempo kept changing. And today you have synthesizers and drum machines that keep the perfect beat all the time. Do you think it's easier now to be a DJ?"
"Yes! Yes, it's easier. Sure! But you see, That's the difference between DJ's now and DJ's 20 years ago, because you had to have enough skill and you had to work. You had to work, you had to stay on top of what you were doing to keep your evening working, you know. You couldn't play the same repetitive beat and tempo all night long without people getting bored. And not every two records sounded the same. You have more music that sounds the same now. So it becomes one continuous tone all night long. You know, if you've got one DJ that plays everything - every record he's playing is a 136 beats per minute all night long. It's all the same."
Yes, it is.
"You know, if the tempo doesn't change anywhere, it doesn't vary anyway what he does. It stays at a 136 bpm all night long. Then there's nothing! I mean, you have a lot of these Trance records, or quasi-Trance records, that are all like a 136 or 140 bpm, and the only thing that about gonna changes is that discs drop-out time. You know, where the beat will stop. You know, Acid producers loves to stop the beat for a while, and then the beat comes back and they all get back into it again. That's the only difference, but I mean, there's nothing really that original about it, I don't think. When you're listening to music like that all night long, you really can't tell where the beginning of a song is and where one ends. That's the difference between what's happening now and let's say 20 years ago. I mean, every song you put on was a completely different song. Somebody different singing each song, even if it was something instrumental EVERYTHING was different. So you were challenged to happen to make these songs fit. There's no challenge for these guys to make anything fit. They all fit!"
Yeah!
"You know, because, they don't play anything with any vocals so they don't worry about it."
No, Hahaha! Yes, because I'm a "DISCOholic" and I've also been DJ'ing a little as well and I remember all of this of trying to get the Disco records to fit together. It's a very though job.
"Yes, it was a lot of work."
And you had to try your mixes long before to make them fit in a good way.
"Yes!"
How many gigs do you play every year?
"Oh, I don't know. I'm out every weekend. I'm usually out 10 months out of a year."
Is there some 'Frankie Knuckles sound', would you say?
"I don't think I'm the person to answer that, you have to ask someone else."
Someone described his style quite straight to the point as I think; "Finely tuned vocals mixed with heavy beats that always feature a given sophistication."

Since I'm also a DJ and also a record collector myself, have you got your complete DJ collection or have you sold off records?
"I've sold off records, I have got rid of some after having a lot of stuff in storage."
Yes, I understand, because if you would have kept everything I would imagine...
"It would be impossible."
Yeah!
"It's impossible to hang on towards a collection like that. I mean, there are certain things I have held on to, there's a lot of stuff I got rid of 'cause it just made no sense to really hang on to it."
So, How many records do you bring to each gig? And are there some records you always keep in your record cases?
"I don't know, I might carry somewhere between a hundred and two hundred records and there are some records I always keep in my record cases... "The Whistle song" is one song that's very difficult for me to NOT carry with me. 'Cause there's someone always asking for it."
Yeah!
"And "Your love" [Jamie Principle] is another song is another song that's very difficult for me to not have in my record collection, 'cause someone's always asking for it. Oh, wow..."
Someone that you personally love very much?
"There's a lot of different things. This is the way I pack my records, there's usually one bag full of everything that's current and the other bag is full of, I would say, current classics. Not old classics - they're current classics. I take songs that I think really made an impact on the dancefloor as of late. Things like "Inspiration" by Kerri Chandler & Arnold Jarvis for example or... I don't know, different things... Something like "Satisfied (Take me higher)" by H2O. But in that particular bag it could be anything from that to like "Bourgie bourgie" by Ashford & Simpson. So, there's a wide variety of stuff. You know, I take a bag like that because I never know which way I'm going to go, which way I'm going to feel that particular evening, but if I should decide to feel like that or if I get inspired to go in that direction I at least have the music with me to go there."
Yes. Since my pages are called "Disco-Disco.com" you understand it's mainly about Disco.
"Um-hm."
Have you got some favorite Disco songs?
"I do. Let me see, I think Cher's "Take me home" is one. "Mighty real" by Sylvester is another one. Wow, "Candidate for love" by T.S.Monk is another one. Oh, there's quite a few."
Have you got some favorite House or Dance music songs?
"Yes, I do. You want me to name those too, right!?"
Yes, if possible.
"That's difficult to do, because I play a lot of different stuff."
Yes, I know. Over here in Europe we have this Disco-House scene, with groups like Modjo and Spiller. What do you think about that scene?
"I'm not very familiar with it. I mean, I know who they are, but I haven't heard them play so I really couldn't comment."
OK. How about Disco music - Did you like it during that era?
"Of course I liked it - I loved it - is that not obvious?"
Yes it sure is, but what do you think about the Disco era and the Disco music if you look back on it now?
"I think it had to happen. I think it needed to happen. Because had it not happened, then we probably wouldn't have what we have now."
We would have been stuck by Pop and Rock'n'Roll?
"Probably!"
When not DJ'ing, Recording or Remixing, Frankie listens anything but Dance music. He listens to a lot of classical, contemporary and soul. Anything from Angie Stone to Nick Drake.



Download the FREE basic RealPlayer...

CLICK to hear some Frankie Knuckles songs...

Rain falls
Frankie Knuckles feat. Lisa Michaelis

Workout
Frankie Knuckles feat. Roberta Gilliam

Ain't nobody
Chaka Khan

Baby wants to ride
Jamie Principle

Best things in life are free
Luther Vandross & Janet Jackson

Friendship
Sabrina Johnston

Let no man put asunder
First Choice




Click to buy from


Disc 1:
Dreamlover - Mariah Carey
Space Cowboy - Jamiroquai
My Peace Of Heaven - Ten City
Tears - Satoshi Tomiie feat. Robert Owens
Lemon - U2
Let Me Show You Love - Romanthony
I'll Be Your Friend - Robert Owens
Don't Lose The Magic - Shawn Christopher
Strobelite Honey - Black Sheep
Love In Traffic - Satoshi Tomiie feat. Kelli Ali
Show Me - Urban Soul
Philadelphia - Brooklyn Friends
Whistle Song - Frankie Knuckles

Disc 2:
Whatcha Gonna Do With My Lovin' - Inner City
Hanging On A String - Loose Ends
I'll Be Waiting - Clive Griffin
Always There - Incognito feat. Jocelyn Brown
Where Love Lies (Come On In) - Alison Limerick
Whatever Makes You Happy - Ten City
Finally - Ce Ce Peniston
Unbreak My Heart - Toni Braxton
I Want You - Starpoint
Closer Than Close - Rosie Gaines
Pressure - Sounds Of Blackness
Needin' You - Face
In Da Ghetto - David Morales & Bad Yard Club
Mine To Give - Photek
Dreamin' - Loleatta Holloway

Disc 3:
Never Stop - Brand New Heavies
It's Hard Sometimes - Frankie Knuckles
Not Gonna Change - Swing Out Sister
Talkin' With Myself - Electribe 101
Boss - Diana Ross
Sky High - Individual
Who Do You Love - Deborah Cox
Remembering - Simply Red
Plastic Dreams - Jaydee
Bela Horizonte - Heartists


Click to buy from


Disc 1:
Let's Do It - Convention
You Saved My Day - Cheryl Lynn
Love Bug - Bumble Bee Unlimited
We Got the Funk - Positive Force
Do You Like the Way That It Feels - Tempest Trio
Can You Handle It - Sharon Redd
Billy Who? - Frazier, Billy & Friends
Thousand Finger Man - Candido
Nights (Feel Like Getting Down) - Billy Ocean
Paradise - Change
I Want You for Myself - George Duke
Night Cruiser - Eumir Deodato
A Little Bit of Jazz - Nick Straker Band
Inside America - Juggy Murray Jones

Disc 2:
I'll Be Waiting - Clive Griffin
Feel It - Adonte
I Want You - Starpoint
What Is This Thing Called Love? - Alexander O'Neal
I'm Gonna Love You - Jestofunk
Notice Me - Sandee
Back to Life (However Do You Want Me) - Soul II Soul
Set Your Loving Free - Lisa Stansfield
G-Man's Groove - Mental Instrum
Symphony - Donell Rush
What You Need - Soft House Company


Click to buy from


Keep on Movin' [Original La Familia Mix] - Frankie Knuckles
Faith [Original M&M Mix] - Annette Taylor
Deliver Me [Original Mix] - Michael Proctor
All Through Me [Original Mix]/Alright With Me [Marki's Sunday Vocal Mix - Bop Brothers
Walkin' [Grant Nelson's Divine Gospel Mix] - Adeva
We Are One [Original Mix] - Bobby Pruitt
He Is the Joy [UBP Classic Dub] - Donna Allen
Higher [Journey to Heaven Mix] - Vernessa Mitchell
Father [Frankie Feliciano Remix] - Kenny O. Bobien
Hallelujah [Kaoz Club Mix] - Kerri Chandler
Pressure, Pt. 1 [Sound Factory Mix Revisited] - Sounds of Blackness


Click to buy from


Fanfare - Frankie Knuckles
Welcome to the Real World
Too Many Fish
Love Can Change It
Keep It Real
Your Number One (In My Book)
Passion and Pain
What Am I Missin'
Whadda U Want (From Me)
Tell Me Why
Walkin'
Tribute - Frankie Knuckles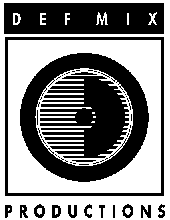 Except for being one the worlds highest regarded DJ's, Frankie Knuckles is also a recording artist as well as a remixer. He's one of the founders of Def Mix productions and the remixing crew, which include top DJ names as legend David Morales, Hector Romero, Satoshi Tomiie and Bobby D'Ambrosio.
Which of your works - DJ'ing, Artists/Writer or Remixing - do you prefer?
"I prefer it all."
You were the First one to win a Grammy Award for Best Remixer in '97, how did that make you feel?
"Ahh, it made me feel pretty good. I'm very proud of it."
Yes, I do understand that. Your first remix was the Warehouse anthem - First Choice's "Let no man put asunder" in 1982. But your name really started to be seen on records as a remixer in the later '80s. Why did you wait so long to become a remixer as well?
"It's not that I waited so long to become one. Timing is everything in this business."
So, it was just the timing that wasn't right before?
"Exactly."
Do you know how many remixes you have done during the years?
"Oh, I don't remember how many they are. I really don't remember."
It's for sure way over one hundred, probably also over two hundred. At least, it's somewhere around two hundred (200 !!!) remixes Frankie have been involved in. I haven't seen any complete remixology of Frankie's work, and since Frankie doesn't remember all remixes he have done, I doubt someone ever will be able to put together a complete listing.
What has parts have to be in a remix to be a really good remix, in your opinion?
"Well, it depends on who's doing it and it depends on the song you have. I think the song first have to be taken into consideration. The person who is performing it has to be taken into consideration also. And then you have to build everything properly around that. You can't make the music more important than the song, you can't make your production more important than the person singing the song. Because the person singing the song has got the keys to what the whole production is about. And so is the song. And unless you know how to work within that that framework, you know, the only think you're doing is just doing your own thing.
There's many of remixers out here and that's exactly what they do. They're given the vocals of a particular song and very rarely do they use the whole song. They might take bits and pieces and sample them and gets their own track, you know, but their track becomes more important than the song. And then they just put the name of the song on there and the one thing does not really have to do with the other one. But it's important to keep the focus of exactly what you have in front of you intact and in place. The song is important and the person who is performing it is important. Those are the most important elements of it. The music you build around it is secondary. So you have to work within the comprise of that voice and that song. The job of a remixer is to build the perfect foundation for the song, not to take it and completely re-dress it. That's what you're supposed to do."
Yes, That's just what I think too. And when I was talking to Tom Moulton he said the exact same thing, he always wanted to keep the song and just build around it and not completely make a whole new song with new beats and grooves and just put the vocals back on.
You have been remixing for everything from smaller acts to all the greatest acts like Michael Jackson, Janet Jackson, Diana Ross, Toni Braxton, Luther Vandross and Chic, among many others... Is it different to remix a track for them than others?
"No. Not at all."
Do you always get "free hands" when you do a remix?
"Yes!"
Do you know about how many remixes you do each year?
"No. I don't do as many now. But that's my choice."
Have you got a favorite remix of the ones you've made?
"No, I can't say that really. 'Cause I'm falling in love with each one when I'm doing them."
A track he fell in love with even before he were asked to remix it was the Glenn Underground project with Disco Guru's Leroy Burgess and Patrick Adams, a song called "Let Me Know You're Feelin' Me". Actually it's told he loved it so much that he offered to remix it for FREE!
Have you got some favorite DJ's or Remixers yourself? Some whose work you think this is really great?
"There's a lot of them that I like, but I can't mention anyone. That wouldn't be very diplomatic."
Finally, Have you got like some "best memory" from your years in the music business?
"I have a LOT of them - but we don't have enough time to talk about all of them."
Is there anything else you can come to think of that you would like to tell me about?
"No. Haha. No."
OK. I'm very grateful that you took your time with me...
"I'm sorry if I couldn't be more accommodating."
I do understand - you're a busy guy so I'm just happy to get this opportunity to talk to you at all.
"Thank you too!"
Thanks a lot and take care.
"You too. Be well!"

In a ceremony in September 19, 2005 in New York, Frankie received proper recognition for his successful DJ career when he, along with DJ colleagues Francois Kevorkian and John 'Jellybean' Benitez, were voted into the Dance Music Hall of Fame! DJ's already in the Hall of Fame were David Mancuso, Frankie's friend Larry Levan and Tee Scott.
Francois Kevorkian got the Remixer award and in 2004 it was given to Tom Moulton.
Other members in the exclusive Dance Music Hall of Fame are Gloria Gaynor, Donna Summer, Bee Gees, Barry White, Chic [Nile Rodgers & Bernard Edwards], Sylvester, Giorgio Moroder & Pete Bellotte, Quincy Jones and Gamble & Huff. There are also some 10 songs inducted as well.
In the same ceremony, WestEnd Records' Mel Cheren received a 'Lifetime Achievement Award' for his work throughout the years, an award also honored Henry Stone of T.K. Disco fame in the 2004 Awards.
This is in short the career of Frankie Knuckles, a guy from South Bronx in New York, who grew up to become not only one of the worlds hottest, most respected and wanted DJ's - but also an artist and a great remixer. And most of all...
A LIVING LEGEND!

Thanks so far Frankie...
Keep Housin' us forever!