Mel had been the Head of Production for Scepter Records and he was actually one of the guys who started the Disco Era... Some other stuff he "invented" was to put an instrumental version of the song on the B-side of Scepter's singles, for this new idea Scepter won Billboard's Trend Setter Of The Year Award.
Besides this, and even more important - He created the first 12" single!.
This was still at Scepter and as he says himself; "The idea came from Tom Moulton, because he suggested that if we put the record on 12" we could spread the grooves and make it hotter for the club DJ's. We were the first company to put it out for DJ's. SalSoul put their first 12" record out at about the same time on commercial with "Ten percent" by Double Exposure. That's how it came about to the fact that you could spread the grooves and make it hotter than in the 45 records."
We all know how important the 12" single have been to DJ's all over the world ever since...
So... In 1976 Mel and Ed founded West End Records. They got the name from the location of their office, which was located close to Broadway in Manhattan's theatre district - the West End.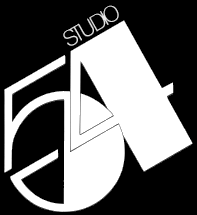 Their address was 254 W. 54'th Street, an address that soon would be known to the rich and famous, the fashion pack and Disco lovers all over, as... Studio 54. Actually, it just so happened that both these legendary Disco "institutions" were located in the same building.
Later Mel and Ed moved the company to another West End address, at 250 W. 57'th Street.
Their first release and hit was an album called - Sessamatto, which was actually a Soundtrack to an Italian movie. This record, Mel tells me, was, according to Grand Master Flash, the first record to be used in the first rap and scratch records. Mel knew from the first time he heard this rap record that this would become a whole own music style... And time have really proved him right, Rap and Hip-Hop really is an own genre these days.
Discoguy: Since West End was (and still is) one of the hottest Disco labels, what was it that made it so hot? Is there anything special you can think of?
"I think you have to be into the music and I have always had this love for music. I have always loved black music, R'n'B tunes with a good melody and lyrics and I have always loved to dance. I've always heard we had a special sound, but 'till today I still don't know what that was... If I liked a song - We would put it out!"
This may sound simple, but it's really hard to pick out good songs to release. I guess this shows that Mel is one of these talented people who always can HEAR a hit at once.
Besides being able to spot a hit song, Mel was also one of the first and one of the driving forces behind this new dance music genre, Disco, and the whole Disco era. If it wouldn't have been for pioneers like him and labels like West End and Prelude (another New York Disco label) the Disco scene probably wouldn't have become as powerful as is really became in the late seventies. And in an article called "A Retrospective of Disco" by Stephanie Shepherd, featured in Dance Music Report in 1982, Stephanie dubbed Mel - The Godfather of Disco.
We know Mel was one of the driving forces behind the Disco genre, but did Mel really like Disco music during that period or did he just consider it as a job?
"Did I like it?!!! That was the only reason I did it... I kept on putting it out because I used to go dancing. And I... 'Till this day I still do."
Why I asked is because it seems like many people was in the business just to make money!
Mel continues; "Oh, that's why that separates eh... the serious... it separates the men from the boys. I mean I did it because of for the love for the music. And I was very fortunate to get into the music business and I loved it. You can not do a good job if you don't have passion for what you do."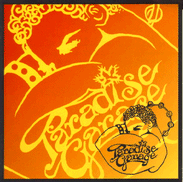 We already know of the close location to Studio 54, but actually West End Records was closer to another of the worlds most famous and legendary clubs - the Paradise Garage.
Mel continues; "(the late) Michael Brody was my life partner, so the connection to the Garage was natural. I've got lots of memories of (the late) Larry Levan and the Garage that's very important to me."


Mr. Cheren shares much more of his memories of Larry, the Garage, his life, West End Records and the whole Disco Era in his book - Keep on Dancin', which was released in late July 2000.
If you are interested in Mel, WestEnd and Paradise Garage - Buy this book!!!
Mel continues talking 'bout the Garage and the book... "I really hope someone would like to make a movie out of the book and that they for the movie would restore the Garage to its original condition. And then open it again with a diner in the bottom floor, which never was used before, like the Hard Rock Cafe or Planet Hollywood. I really wish the profit should go to charity. Also, I've got the ashes of the late Larry Levan and I would like to have the urn with the ashes in the entrance of the Garage so the fans from all over would be able to see it.".
Have you got any other special memories or comments on some of the West End acts, Larry Levan or something else?
"I've got too much memories to tell... That's basically the whole book. But everything of Michael, Larry, the Garage and the whole start of the Disco era is very precious to me."
As the 12" single lover I am, we got into talking about how many 12" singles that came out on West End during the years. Mel can't remember the exact number, but they started at number 1 and they reached somewhere over 150 releases. I think it's more like around 175 releases.
So... The next question was naturally - Which was West End's biggest hit?
"It's "Hot Shot" (Karen Young). It sold over 800 000 copies and that's one of the biggest selling 12" singles in the Disco history. But... These days "Heartbeat" (Taana Gardner) is even bigger since it has been sampled several times and Ini Kamoze used it in "Here comes the hotstepper", which became a # 1 hit in many countries all over the world". "Heartbeat" also sold over 800 000 copies.
Actually WestEnd "sampled", or at least re-used, "Heartbeat" themselves already back in 1984. The song was used as the base in "No sense" by D'Bora. It's a little more rap/hip-hop release with a little scratching and they hooked on to Taana's spoken intro where she says "... it makes no common sense" and sings "no sense" instead of "heartbeat"...
But "Heartbeat" wasn't an instant hit. Besides it's a great song, it also became a hit because of Larry Levan's love for this record. When he first played "Heartbeat" at the Garage, this song with its slow tempo and everything, was way too slow for the audience in the club and the dance floor was left empty. But Larry didn't give up, he kept playing the tune several times a night and within a few weeks everyone was running TO the floor instead of OFF the floor when it was played. This song also became the biggest selling record ever in the little record store just around the corner from the club - Vinyl Mania. They sold over 5000 (!!!) copies of the 12"single.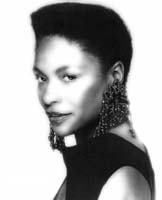 Other hits West End released was, just to mention a few; "Is it all over my face" - Loose Joints, "Don't make me wait" - NYC Peech Boys, "Ride on the rhythm" - Mahogany, "(Everybody) Get dancin" - Bombers and "Serious, Sirius space party" by Ednah Holt.
I asked if Mel had any personal favorites among his West End releases. But Mel thinks it's like if you have many kids, you love them all and it's impossible to pick one favorite. He says; "So it's very difficult to pick one that's stands out of all of them. There... there are many that has a very special meaning to me."
But with so many releases, have you still got a copy of every West End release?
"Truthfully, I don't have a copy of every release, because I was always very generous with people. People would ask me do you have a copy of such and such. And I gave it to them thinking I'd always be able to get more, and then when things changed with the company... But I have a lot of them, but not every single one. But... Most, most everyone..."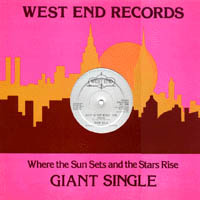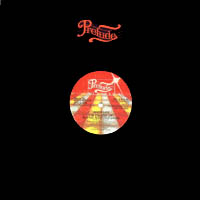 Both West End and Prelude Records were New York labels, have you got any idea why New York labels released so many songs that's considered Disco classics today? I mean many of the other bigger labels didn't release that many classics.
"Well, just because that we were small independent labels. The same way it is today. The small labels are the ones that are on the cutting edge, you know. When you're on the street and you know what's going on. And the major labels always copy the small labels... And why in New York?! Because that's where all excitement started. It wasn't in California it was here in New York... All the excitement with the Garage, the Loft, the Gallery, Studio 54 and the Saint. Those were the clubs... Then things happened out in California, but at that period most record companies' offices were in New York. It wasn't until years later that lots of them moved to California."
So, When did West End close down?
Mel now tells me some really interesting news; "West End never closed. I left like in 80... 84-85. I left because of a disagreement... My ex-partner and I had a disagreement and I just saw too many friends who were dying from AIDS and I, you know, I just didn't find the business enjoyable any more. So he... I turned over my stock to him and, and... for about ten years. It was another... dispute and finally I had to sue him to get control again. And I went through several years of litigation with lawyers and I finally just was able to win and I bought his share out. So he's no longer part of it."
So, from early January 2000 the negotiations with Ed finally came to a settlement and Mel Cheren is now the sole owner of the legendary label.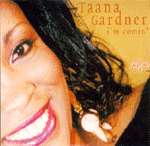 Well, that was really great news to me and Mel continues to tell me that Taana Gardner is actually having a new record out now on - West End Records! The new single is called "I'm comin'" and it was mixed by his friend, the pioneer DJ, Nicky Siano the day before Nicky's show at Club Vinyl in New York on September 18, 1998. During this show Taana also did a popular and memorable live performance.
When talking 'bout Taana - Have Mel still any contact with Kenton Nix, the writer and producer behind Taana's hits?
Mel replied; "YES - He's my partner now! He is the President of the record company now. I made him president of the company. He also produced the new Taana single and wrote it together with Ray Reid and William Anderson."
In November 14, 1998 the song was # 1 in the Billboard Hot Dance Breakouts Chart and in DMA (Dance Music Authority) issue 1/99 it's at # 5 in the DMA Top 25 Radio Mix Show Chart!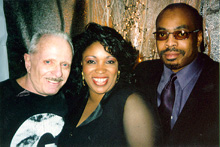 Mel also helped me to get in touch with the same Kenton Nix and I asked him how it felt to be back on the ship again and now as "captain"... Kenton said; "Interesting! You know, it's interesting. Much more difficult then I thought it would be... but I like it."
So... What's up, any new record releases and acts except for Taana, which Mel told me about???
"Yes, Yes... Well, we will be doin' a couple of people. We have an artist by the name ELEN who is incredible. She's really really good - E-L-E-N and she is really really good, she's great! We're trying to get Bert Reid, who wrote "I'll do anything for you", "I hear music in the street" all of that stuff, from Prelude. He's coming out with some really really good material. But we're trying to find a lot of acts, if we got just to sign a couple that would be fine."
Kenton goes on; "We at West End Records, we're committed to one thing... We wanna keep the music - Alive! We just want people to enjoy what we're doing and just - Keep on Dancin'."
To make just that they have also signed Chris Walters, a contemporary artist with a flair for performing classic dance songs. West End Records likes him so much they just [August 2000] signed him to the label.
The following is from a press release I received from West End Records in Summer of 1999;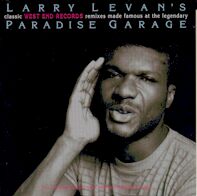 New York's West End Records releases compilation of remixes by Paradise Garage Legend, Larry Levan
Venerable New York dance label West End Records is set for a July 1999 release of its first album in over twenty years titled: Larry Levan's Classic West End Remixes (Made Famous at the Legendary Paradise Garage.) To be released on CD and cassette, the album is a compilation of nine tracks remixed (between 1979 and 1982) by Larry Levan, the DJ behind New YorkĻs famously influential nightclub, The Paradise Garage.
Levan is a producer and remixer who, though he died in 1992, continues to be cited as one of the industryĻs greatest and most revered.
Each of the nine individual full-length tracks was digitally remastered in 1999 specifically for this project. The sound quality is brilliant! A supporting series of classic West End Records 12" vinyl singles are being released to compliment this album in the signature West End Records hot pink New York City skyline jackets. The first, natch, is none other than Taana Gardnerís "Heartbeat".
The compilation comes complete with comprehensive liner notes giving the label's history, its relationship with Levan and anecdotes about each of the nine remixes and how each came about.

Track listing:
1. Taana Gardner "Heartbeat"
2. Ednah Holt "Serious, Sirius Space Party"
3. Taana Gardner "No Frills"
4. New York Citi Peech Boys "Don't Make Me Wait"
5. Sparque "Let's Go Dancin'"
6. Loose Joints "Is It All Over My Face"
7. Taana Gardner "Work That Body"
8. Billy Nichols "Give Your Body Up to the Music"
9. Taana Gardner "When You Touch Me"
Total running time 73:19

Thanks to West End Records and Strut Records in the UK there is FINALLY a Larry Levan Live @ the Paradise Garage album available during the Summer 2000!
This is really the ultimate party records for EVERY Garage, Levan or Disco fan. This is a double CD set which comes in a "glow in the dark" sleeve. Besides the two CD's with great music there's also a booklet with information, pictures and a lot more about the Paradise Garage, Larry Levan, the music and the New York nightlife and club scene. This is just a MUST HAVE release!
This is REALLY Larry Levan Live at the Paradise Garage one night in 1979. To top everything about this great box set, Strut and West End have brought in another legend to master everything, namely - Tom Moulton, which is a guarantee for the greatest sound available.
the Famous Swedish record critic, Jan Gradvall, motivated in NojesGuiden why this release is one of the best records right now, with the following comment - "Because the segue from Cher's "Take me home" over to Melba Moore's "Pick me up, I'll dance" summarize everything I love with music.".
Disc One
Ashford & Simpson "Bourgie bourgie"
Damon Harris "It's music"
T-Connection "At midnight"
Stephanie Mills "Put your body in it"
Crown Heights Affair "Dreaming a dream"
Bunny Sigler "By the way you dance (I never knew it was you)"
Shalamar "Right in the socket"
Cher "Take me home"
Melba Moore "Pick me up, I'll dance"
Munich Machine "Get on the funk train"
People's Choice "Here we go again"

Disc Two
People's... "(...continued)"
Motown Sounds "Bad moutin'"
Supremes "Let yourself go"
Change "Angel in my pocket"
Janice McClain "Smack dab in the middle"
Jakki "Sun... Sun... Sun..."
John Gibbs & the US Steel Band "Trinidad"
Chi-Lites "My first mistake"
Jermaine Jackson "Erucu"

Download the FREE basic RealPlayer...

CLICK to hear some West End songs...
Another man
Barbara Mason

Doin' the best that I can
Bettye LaVette

Give your body up to the music
Billy Nichols

(Everybody) Get dancin'
Bombers

the Mexican
Bombers

You can't have your cake and eat it too
B.T. (Brenda Taylor)

No sense
D'Bora

Serious, Sirius space party
Ednah Holt

People come dance
Ednah Holt & Starluv

Hot shot
Karen Young

There's never been (no one like you)
Kenix Music

Ride on the rhythm
Mahogany

Don't make me wait
NYC Peech Boys

Sesso matto
Sessomatto

Time
Stone

Heartbeat
Taana Gardner

I'm comin'
Taana Gardner

No frills
Taana Gardner

Paradise Express
Taana Gardner

We got to work it out
Taana Gardner

When you touch me
Taana Gardner

Work that body
Taana Gardner


CLICK to hear some related songs...
Here comes the hotstepper
Ini Kamoze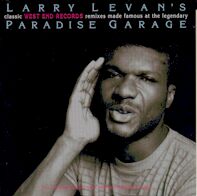 Click to buy from


Heartbeat - Taana Gardner
Serious, Sirius Space Party - Ednah Holt
No Frills - Taana Gardner
Don't Make Me Wait - New York Citi Peech Boys
Let's Go Dancin' - Sparque
Is It All Over My Face - Loose Joints
Work That Body - Taana Gardner
Give Your Body Up to the Music - Billy Nichols
When You Touch Me - Taana Gardner


Click to buy from


Disc 1:
Bourgie bourgie - Ashford & Simpson
It's music - Damon Harris
At midnight - T-Connection
Put your body in it - Stephanie Mills
Dreaming a dream - Crown Heights Affair
By the way you dance (I never knew it was you) - Bunny Sigler
Right in the socket - Shalamar
Take me home - Cher
Pick me up, I'll dance - Melba Moore
Get on the funk train - Munich Machine
Here we go again - People's Choice

Disc 2:
...continued - People's...
Bad moutin' - Motown Sounds
Let yourself go - Supremes
Angel in my pocket - Change
Smack dab in the middle - Janice McClain
Sun... Sun... Sun... - Jakki
Trinidad - John Gibbs & the US Steel Band
My first mistake - Chi-Lites
Erucu - Jermaine Jackson


Click to buy from


Disc 1:
West End 25th Anniversary Intro -Cevin Fisher
Serious Sirius Space Party - Ednah Holt
Heartbeat - Taana Gardner
Ride on the Rhythm [MAW Remix] - Mahogany
You Canít Have Your Cake & Eat It Too - Brenda Taylor
Do it to the Music [MAW Remix] - Raw Silk
Raw Silk / Michele Loop (mix break)
Canít You Feel It [MAW Remix] - Michele
Donít Make Me Wait - N.Y.C. Peech Boys
Letís Go Danciní [MAW Remix] - Sparque
Is it All Over my Face [MAW Remix] - Loose Joints
Loose Joints / Karen Young Loop + Intro (mix break)
Hot Shot - Karen Young

Disc 2:
When You Touch Me [MAW Re-edit] - Taana Gardner
Taana Gardner / Billy Nichols Loop (mix break)
Give Your Body Up to the Music [MAW RMX] - Billy Nichols
Kind of Life (Kind of Love) [MAW Remix] - North End
Work That Body - Taana Gardner
Just In Time - Raw Silk
Heat You Up (Melt You Down) - Shirley Lites
Keep On Dancin' (Phase II) - Forrrce
Time - Stone
All Night (I Can Do it Right) - Masters At Work


Click to buy from


Keep on dancin' - Mel Cheren: My life and the Paradise Garage


In 2001 West End Records celebrated its 25th year in business by bringing in Masters At Work [MAW] (Kenny 'Dope' Gonzalez and Lil' Louie Vega) to make a special celebration album with some of the top songs from the labels history. The result was: Masters At Work presents West End Records - the 25th Anniversary Edition Mastermix, a double CD with one non-stop mix by MAW on each CD including classics West End hits like; "Heartbeat", "Ride on the rhythm", "Hot Shot", "Serious Sirius Space Party", "You can't have your cake and eat it too", "Work that body" and many many others. (Full tracklisting on the right)
All songs are re-mastered for this release and some have even been remixed and/or re-edited by MAW especially for this release. It's a great album which you should check out...

In a ceremony in September 19, 2005 in New York, Mel Cheren received proper recognition for his years in the music business when he received a 'Lifetime Achievement Award' for his work throughout the years, an award also honored Henry Stone of T.K. Disco fame in the 2004 Awards.
Other members in the exclusive Dance Music Hall of Fame family are Gloria Gaynor, Donna Summer, Bee Gees, Barry White, Chic [Nile Rodgers & Bernard Edwards], Sylvester, Giorgio Moroder & Pete Bellotte, Quincy Jones and Gamble & Huff. Along with DJ's like Francois Kevorkian John 'Jellybean' Benitez, David Mancuso, Frankie Knuckles, Larry Levan and Tee Scott.
In the Remixer category we find Francois Kevorkian and Tom Moulton.
There are also some 10 songs inducted as well, unfortunately no West End song as of yet.

This was the story of West End Records (so far!). I've learned much about one of the most important Disco labels, for example that it's still active and that it's now run by another West End legend - Kenton Nix. If you want more information and memories of the owner Mel Cheren, you have to wait for his forthcoming book to be released. It's time to start watching out for West End Records again, 'cause now they're back...

West End Records
and
Mel Cheren - the Godfather of Disco !

They just want you to...


Keep on dancin' !