Just a year after his visit at the Loft, he was DJ'ing himself in public for the first time. His first gig was at the Roundtable in 1971.
Then in 1972 at the young age of 17, Nicky and his brother opened up their own club called the Gallery in SoHo, Manhattan. They run the Gallery until 1978 when they choose to close down. The club fast became one of New York's most popular and successful private clubs.
Much of the success of the club was just because of Nicky and his work behind the turntables. Nicky just loved the music and loved playing it to the crowd. The people saw how much he enjoyed playing for them and he was able to drive the dancing crowd into a frenzy by selecting music that really turned him on, and the crowd loved it!
I asked Nicky if he thought he had any specific skills or likewise, but Nicky thinks it's just a gift he had got. He has for example always been able to pick out the hit songs off an album.
He continues with telling me about the DJ's role back in the 70'ies... Then DJ's ruled the music scene and the radio did not dictate the DJ's. Instead the radio-jocks came to the DJ's to see what they were playing, but the DJ's and the radio-jocks were united and turned each other on to hot new records, and basically, they programmed the same music. The mixes didn't have to be beat perfect, as they have today, but they needed to sound good...
Also back then the clubs never had three turntables, just two, but one night Nicky had this dream... He was playing records and this sound effect was playing during the mix. The next morning he ripped his home turntable out and took it down to the Gallery and within six months, every club in New York was using three turntables. Not many people know what to do with three turntables, but Nicky sure did !!!
It was also at the Gallery two other famous DJ's started their careers and learned how to beat mix, these guys were no less than Frankie Knuckles and the late Larry Levan.
It was Frankie who first became friends with Robin, Nicky's girlfriend, she introduced Frankie to Nicky and he got a job as a DJ in the club. Frankie introduced Nicky to a "wild, but very talented" friend of him, Larry Levan. Larry got hired as well and soon he and Nicky became best friends...
Nicky's impact on the people who entered his dancefloor was huge and the record-buying power he generated made him well-known among the record labels. He was the first to introduce and establish hits like "Love's Theme" by the Love Unlimited Orchestra, "T.S.O.P." and "Love is the Message" by MFSB. He also let new talents perform at the Gallery, Grace Jones made her first US appearance there and Loleatta Holloway made her first live gig in the club.
The Gallery was frequented by stars as Patti La Belle, David Bowie and Mick Jagger, and now the media started to notice the club and this popular DJ. "Women's Wear Daily" called Nicky "a genius behind the turntables", a 1975 story in the "N.Y. Daily News" named him "One of the city's best DJs" and "New York" magazine's 1977 color photo essay, on Manhattan's five most visually breathtaking nightspots, included Nicky's club "The Gallery."
The great press plus the popularity of this DJ led Nicky into engagements at various other New York clubs and in 1976 he started playing at a place called the Enchanted Garden located in Queens. This club was owned by two guys called Ian Schrager and Steve Rubell. These guys later was about to open up a new club located in W.54'th Street in Manhattan and they asked Nicky if he would like to become one of their resident DJ's at this club they would call - Studio 54.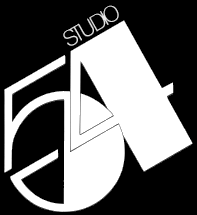 Just two weeks later Nicky played at the now legendary club, Studio 54, for the first time. Nicky was one of their two resident DJ's, the other was Richie Kaczor. Since Nicky played at the Gallery on the weekends he was given the weeknights and Richie was given the weekends.
It was Richie who played the opening night, and the second night was Nicky's.
Nicky worked at Studio 54 for about half a year, then he actually got fired because he preferred to spend hours in the bathroom getting high on drugs instead of getting high on playing records in the DJ booth. This Nicky told me himself when I got the chance to speak to him, but for the record I also wanna tell that he stopped taking drugs many many years ago.
Nicky has got so many memories from the Studio that it would take a whole book to tell it all, but one memorable night was when he played at the now famous Birthday bash for Bianca Jagger, the one where she rode in on a white horse led by a naked body painted guy. He adds; That night was a blast!
He also tells me a little about the owners of Studio 54, Steve and Ian; "Steve was straight when I met him...? Ian was always the level headed business man, and he was straight, all the time... I love them both, Steve and Ian were really good to me, and I will always consider them great supporters and friends."
He thinks a little more and continues; "Yes, there was also this celebrity lounge at 54 that made Sodom and Gomorra look like kindergarten!" (Ooops - I guess we don't wanna know what went on in there !)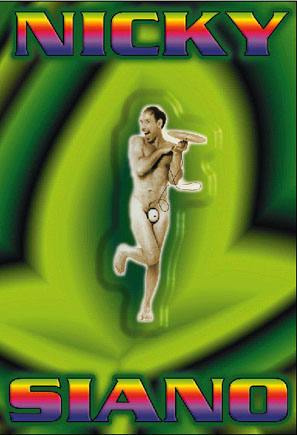 Other precious memories are some stories of the late Larry Levan, Frankie Knuckles, Grace Jones and Donna Summer among others. But these memories we'll have to wait for until his movie - Dance - is finished.
But... He tells me one memory of his dear friend Larry. "Larry and I were in Gallery one day, and Larry was not exactly the most masculine guy, especially around me, we used to camp it up a lot... Anyway, we were at the gallery one night and we hear someone breaking in, so Larry goes and gets a crow bar we had in the back, and we ambush the burglar and Larry says in his most butch voice 'Hold it right there bro'. Well - I just cracked up laughing and the burglar thought we were both out of our minds..."
I asked if Nicky had any mentors and/or artists he wanted to mention, and he said; "DJ's like David Mancuso (owner and DJ at the Loft), Michael Cappello and David Rodriguez (both DJ's at the 'original' Limelight on 7'th Ave. South) were my mentors. I have a real soft spot in my heart for Grace Jones, she made her first US appearance at Gallery and the same for Loleatta Holloway..."
So... Did he really like Disco music during that time or was it just a job ?
He never thought it was just a job, he have always ate, slept and breathed music, even when he was out of it for a while. The only type of music he doesn't care for is Opera and Country music.
Unfortunately he sold off his original DJ collection years ago, but he kept some and have replaced some of it and he says that he has got a really good collection now.
Some of his very favorite Disco tunes are (just to name a few... His list could go on and on and on...);
| | |
| --- | --- |
| Eddie Kendricks | "Girl you need a change of mind" |
| MFSB | "Love is the message" |
| Black Ivory | "Mainline" |
| Lace | "Can't play around" |
| Grace Jones | "Pull up to the bumper" |
| Chaka Khan | "I know you, I live you" |
| LaBelle | "Moonshadow" |
| Loleatta Holloway | "Love sensation" |
| Double Exposure | "My love is free" |
| Isley Brothers | "Get into something" |
| Bobby Womack | "I can understand it" |
| Betty Wright | "Where is the love" |
| Undisputed Truth | "You + me + love" |
| Shades of Love | "Keep in touch body to body" |
| Dahr Braxton | "Jump back" |
| Unique | "What I got is what you need" |
| Loose Joints | "Is it all over my face" |
In 1978 Nicky went into the recording business himself, he began producing records. His first project, "Kiss Me Again" sold over 200,000 copies and it was written by and recorded for the late Arthur Russel, under the name Dinosaur. This was actually the first Disco single to be released on Sire Records... Arthur later founded the famous Sleeping Bag Records in 1982, together with Will Socolov.
In 1983, Nicky produced and wrote the "Billboard" Top 10 dance record, "Pick it Up" by Sofonda C. This record is the one he's most proud of, out of the about 20 records he have produced.
But which is his best memory from his years in the music business?
With no doubt he says; "Disco Convention 2, I was on the dais answering questions when I felt asleep, because I was bored and on drugs, which I stopped many years ago, anyway, they were asking 20 DJ's the same questions over and over again... So when they got to me and woke me up to ask me the same tired questions I answered to the 3000 attendees with a bravado of 'I AGREE' and the crowd went wild..."
In 1984, Nicky was very affected by the death of his best friend and fellow DJ, David Rodriguez, who succumbed to AIDS. Nicky's interest in the subject became his new obsession... As a result, he began to work with HIV-infected persons, returned to school and obtained a degree in social work. He soon became recognized as a leading authority on alternative treatments for HIV infection. His research and expertise resulted in the widely praised, best-selling HIV manual, No Time to Wait published by Bantam Books in 1993.
The book really touched and changed many people's lives and his work became known all over the world. It was at this time director Mike Nichols called on Nicky to assist his friend, Anthony Perkins. The relationship with Mike Nichols led to the screenplay Dance, in which he will reveal some of his greatest memories for the Disco days...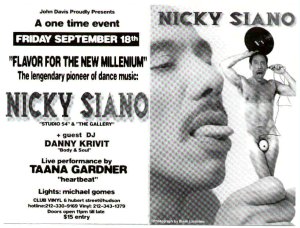 Download the FREE basic RealPlayer...

CLICK to hear some Nicky Siano favorites...
Can't play around
Lace

I'm comin'
Taana Gardner

Keep in touch (body to body)
Shades of Love

Love sensation
Loleatta Holloway

Mainline
Black Ivory

T.S.O.P
MFSB feat. Three Degrees

What I got is what you need
Unique




Click to buy from


Can't Stop Talking - Jeanie Browne
Big John - Undisputed Truth
Law Of The Land - Temptations
And They Call That Love - Vernon Birch
We're Getting Stronger - Loleatta Holloway
Get Into Something - Isley Brothers
Yes We Can Can - Pointer Sisters
I Can Understand It - Bobby Womack
I Got It - Gloria Spencer
Sand And Dance - Bar-Kays
Love Epidemic - Trammps
I'm Gonna Let My Heart - Supremes
Harlem - Bill Withers
Crazy Bout My Baby - Bonnie Bramlett
Exuma – Exuma
Giving Up - Za'ema

Double CD in Europe
2 x single CD in US
Click to buy from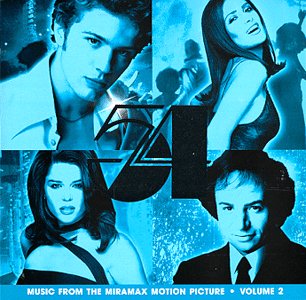 Click to buy from


Disc 1: [US CD 2]
If you could read my mind - Stars on 54: Ultra Naté, Amber & Jocelyn Enriquez
Haven't stopped dancing yet - Gonzalez
Heaven must have sent you - Bonnie Pointer
Loving is really my game - Brainstorm
Disco nights "Rock-freak" - GQ
Found a cure - Ashford & Simpson
Don't leave me this way - Thelma Houston
Come to me - France Joli
Take your time "Do it right" - S.O.S Band
Please don't let me be misunderstood - Santa Esmeralda
Spank - Jimmy "Bo" Horne
Galaxy - War
I need a man - Grace Jones
Heart of glass - Blondie
Cherchez la femme / Se si bon - Dr. Buzzard's Original Savannah Band
Fly Robin fly - Silver Convention

Disc 2: [US CD 1]
Studio 54 - The 54 Allstars
Keep on dancin' - Gary's Gang
the Boss - Diana Ross
Dance dance dance "Yowsah yowsah yowsah" - Chic
Vertigo / Relight my fire - Dan Hartman
You make me feel "Mighty real" - Sylvester
Move on up - Destination
Love machine (Pt.2) - the Miracles
Contact - Edwin Starr
Knock on wood - Mary Griffin
Let's start the dance - Bohannon
I got my mind made up - Instant Funk
Young hearts run free - Candi Staton
Native New Yorker - Odyssey
Que sera mi vida - Gibson Brothers
Wishing on a star - Rose Royce

On July 19, 1998, Nicky returned to the turntables again and DeeJayed at Club Vinyl on the Tribute birthday bash for the late Larry Levan. The club was packed to the max and the great response led to another one night engagement at the club on September 18, 1998. This was another great night, because besides Nicky behind the turntables, you could also see Taana Gardner perform live!!!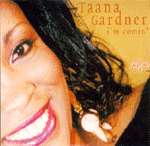 When talking about Taana Gardner... Taana released a new record called "I'm comin'" on West End Records in November 1998. The single was actually remixed by Nicky the night before their performance at Club Vinyl. The song was written and produced by Kenton Nix (the writer of Taana's old hits) together with Ray Reid and William Anderson.
In November 14, 1998 the song was # 1 in the Billboard Hot Dance Breakouts Chart and in DMA (Dance Music Authority) issue 1/99 it's at # 5 in the DMA Top 25 Radio Mix Show Chart !
Nicky played in Paris in October and he did some memorable shows in Italy during the New Years. He played various clubs like at Mazoon (Dec 31), Le Plasier (Jan 1) and Extra Extra (Jan 8). And as Nicky says; "They all went really well, especially the one at Extra Extra... I've been invited back and will let you know in advance of my itinerary!"
In Sunday, September 19th 2004, Nicky is back with his new party - LUV CITY - at 66 Water Street, in DUMBO, Brooklyn. The party starts at 6pm until midnight and will happen every other week.
Nicky has even designed his own sound system for the party !
For more info - check out his web-site !!
So... Finally the DJ legend and pioneer has found his way back to the dance floors where everything started almost 30 years ago. Welcome back Nicky...

Keep Rocking the floor,
'til we can't take it no more !!!