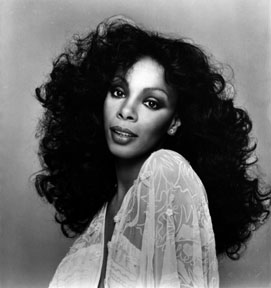 Donna settled down in Munich, where she married Helmut Sommer. It was from him that she took her new name; the name we all know her by - Donna Summer.
Her first hit by her new name was "the Hostage" which reached the # 1 spot in Germany, France and Belgium.
With Helmut, she had a baby daughter - Mimi; whom she later sang about in the track "Mimi's Song".
It was also in Munich in the early 70's that she met two guys called Giorgio Moroder and Pete Bellotte. They teamed up together and created some great music. Music we all soon would know as DISCO.
Starting out with the album Lady of the night (1974) and followed by the brilliant Love To Love You Baby (1975). The title track of the later album became a huge worldwide hit, the sound and sexxxy lyrics was copied with less success in numerous of other songs; for example "Feel'in good" by Francine McGee.


It was actually Donna who came up with the idea of doing "Love To Love You Baby", she had been inspired by the old Jane Birkin & Serge Gainsbourg song "Je t'aime... moi non plus", a song she later recorded as a bonus 12" for the Thank God it's Friday soundtrack.
She told Pete and Giorgio that she wanted to, and could do a song like that. Giorgio produced it and made a 3-minute single out of the song. The single didn't hit and Donna was actually quite satisfied since she thought it was perhaps a little too sexy and she had never intended it to be a hit anyway. But... the late Neil Bogart, owner and president of Casablanca Records got hold of the single and just loved it! He played it at a party he held at his house and all his friends just begged him to play it over and over again. Neil immediately called Giorgio and told him to make it much longer to any cost - and the result is an almost 17-minute long Disco orgy.
It also resulted in a contract with Casablanca and the rest is, so to say, Disco history...
The success of the song brought Donna back to the US and soon Giorgio and Pete followed too.
The Team (Giorgio, Pete and Donna) was VERY productive and released almost 2 albums a year for a period...
A Love triology was released in 1976 and later the same year they released Four seasons of love. In the summer of 1977 I remember yesterday was available in the stores.


I remember yesterday was a theme album where each song represented a different decade... For example the title song, "I Remember Yesterday", is a 20's Charleston-type of song. The huge hit from the album was the song that should represent the future - it became the first real computer Disco hit - "I Feel Love".
This was a ground breaking tune in which Giorgio founded the famous "galloping bassline", which today has become an industry standard. This was a new and fresh sound which was copied immediately with various results. The original version is still as fresh and good as it was back then. It's absolutely one of the most important Disco songs ever recorded. It definitely helped Disco music to become as huge as it was during the late 70's and early 80's.
Various people have tried to remix it over the years, for example Patrick Cowley in 1982 and there have been recorded covers of the song as well; but none is as good as the original 1977 version.

Later in 1977, a new Donna Summer LP called Once upon a time was released. This time the very productive team had put together a double album with some great dance tracks like; "Faster and faster to nowhere", "Rumour Has It", "I Love You" and the title track "Once Upon A Time".


Following the success of Donna Summer's career, the team decided to release a Live album called Live and more in 1978. The album was recorded from Donna's concert at the Universal Amphitheater, Los Angeles, California. The album was like a 'Live Greatest Hits' and is a very good live album where you can feel the energy of Donna's performance.
While touring, Donna somehow managed to discover a group called the Brooklyn Dreams. The trio was Joe "Bean" Esposito (who later sung one of the love songs from the Flashdance soundtrack - "Lady, Lady, Lady"), Eddie Swanson Hokenson and Bruce Sudano (whom Donna later married in July 1980!).
Donna helped Brooklyn Dreams secure a deal with Casablanca Records and in 1977 they released their self-titled album Brooklyn Dreams, the album included the hit - "Music, Harmony and Rhythm".
In 1979 the guys released their second album Sleepless nights. In the sleeve notes, the guys have a special tribute to Donna, reading: "Thanks to Donna Summer who has given us more than we ever dreamed". This album includes their 1978 hit "Streetman", BUT most of all, it has a version of Donna's "Heaven Knows". This album track has made this LP a rare collector's item for Giorgio Moroder and Donna Summer fans all over the World.
Just for the record... In the early eighties Donna discovered another group - the boy group Musical Youth, which had a huge worldwide reggae hit in 1982 with "Pass the Dutchie".

It wasn't until 1979 we got the next Donna Summer studio album, Bad Girls. This (double) album was really worth waiting for and it really was the real breakthrough for Donna. She topped charts all over the world with the songs "Hot Stuff" and "Bad Girls".
Other notable songs from the album are "Dim All the Lights", "Our Love" and "Sunset People".
Donna was (according to Cashbox magazine) voted Number 1 in the US in the following categories; Top Female vocalist/Pop album, Top Female vocalist/Pop single, Top Black Contemporary Female crossover/Pop album, Top Black Contemporary Female crossover/Pop single, Top Female Disco crossover/Pop album, Top Female Disco crossover/Pop single and Top Female vocalist/Black Contemporary album.

As this wouldn't be enough, there was another Donna Summer double album release this same year. Now it was time for On the radio - Greatest Hits. Except for all the other great previously released songs, the LP included the new hits; "On the Radio" (included in the movie Foxes) and the great almost 12 minute long duet with Barbra Streisand - "No More Tears (Enough is enough)". This song still gives me goosebumps every time I hear it!
One quirky detail with this song is that it was released simultaneously on two different labels at the same time! In the US, the 7" single was released on Columbia Records as Barbra Streisand & Donna Summer and the 12" single was released on Casablanca Records as Donna Summer & Barbra Streisand. In the UK the release situation was the reverse... Casablanca cut the 7" single and CBS cut the 12" single.
The On the radio - Greatest Hits LP was the last album the team did for Casablanca Records. At that point Donna broke every contact with her former label and also with her manager, Joyce Bogart, who also happened to be Neil Bogart's wife.
Then in 1980 the team of Giorgio, Pete and Donna joined Geffen Records and released their last co-worked Donna Summer album, the Wanderer. This album sets a nice end to a great partnership that lived for nearly a decade and which helped getting Disco as popular as it was during the late seventies.
In 1982 Donna returned again with her second album on Geffen Records, the self titled LP Donna Summer. The album contains the hits "Love Is In Control (Finger On the Trigger)" and Donna's version of the Jon & Vangelis song "State of Independence". The album was a minor success, and not as strong as her older albums.



In 1983, the hard-working lady is back again with a new record and a new label; the album She works hard for the money on Mercury Records is released. The title track "She Works Hard For the Money" is a great dance track and the following single from the album "Unconditional Love" also marked it quite well on the charts. Both songs were written by Donna herself and it proves that Donna wasn't just another great voice, but that she could write great music herself as well.

After this, Donna releases more albums on various labels, but none of them can unfortunately revive the successes of her earlier work.
The albums released were Cats without claws (1984), All systems go (1987), Another place and time (1989) and Mistaken identity (1991).
In 1996, we saw the release of the long awaited I'm a Rainbow. This was originally a double album that was scheduled for release some 15 years earlier - in 1981. The album was put on hold back then, just before its release, by some unknown reason. In 1996 this legendary album finally reached the stores (and the fans) as a single CD. The songs on the album were produced by the now legendary team of Giorgio Moroder and Pete Bellotte. So this is really a classic Donna Summer album and with songs written by people like Harold Faltermeyer, Keith Forsey, Sylvester Levay, Bruce Sudano and (of course) Giorgio Moroder/Pete Bellotte/Donna Summer.
Besides all her own releases, her songs are continuously included in various Disco compilation CD's all over the World. There are also numerous compilations of different Donna Summer Greatest Hits available. Some better than the others. This shows that there is still a great interest for her great classic tunes.
Nowadays Donna can title herself - Dr Summer since receiving an honorary Doctorate from The University of Massachusetts (UMass).
Donna still loves working with Giorgio Moroder, even though they have no future projects planned at the moment, sadly. They are still very good friends.
Donna has lately been working on a Broadway musical version of her own life story called "Ordinary Girl". Donna has written 16 new songs for the production. The musical was touring Europe before it opened up on Broadway in 1999.
At the 1998 Grammy Awards in February 25, 1998 - Donna Summer and Giorgio Moroder won the Grammy for the Best Dance Recording with the 1997 Remix of the song "Carry On". Congratulations, Donna!
When talking Grammy Awards... I really don't know how many Platinum and Gold records Donna have received over the years, but one of the Platinum records of Donna's Bad Girls album is actually hanging at the wall of the Hard Rock Cafe in Stockholm.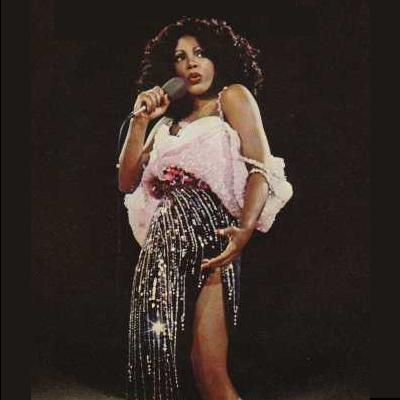 On August 7, 1999, Donna performed at the Universal Amphitheatre in Los Angeles for her first live concert in many years. Jennifer of About.com said the following about the concert; "Despite my love of music, I've never been a big fan of concerts. Listen to the same artist, for hours, sitting down? But when I was invited to hear Donna Summer perform at the Universal Amphitheatre, when she hadn't done a live show in years, I thought, this is going to be special. Still, there was nothing that could have prepared me for such an incredible concert!
The energy and enthusiasm of the crowd was almost overwhelming. And as far as sitting down, no one did much of that! People were dancing in the aisles, singing along to her disco classics and screaming "I love you" at the top of their lungs. What a trip! For her final encore she sang... "Last Dance" which was just perfect."
In 2000 Donna sang the title theme of the second Pokémon movie - "Power Of One".
In the spring of 2001, Swedish TV-channel 5's documentary soap 'Radio' used the legendary "On the Radio", as their signature song. About the same time, former James Bond title track singer - Sheena Easton ["For Your Eyes Only"] - returned with the Disco album Fabulous. One of the tracks on the album is the classic Donna tune - "Love Is In Control".
In 2005 Sheena's version was included in a compilation called Love To Love You, Baby - A Tribute To Donna Summer. In the CD various interpretations of Donna material was put together. Starting out with a great version of the Summer & Streisand classic "No More Tears (Enough Is Enough)", this time performed by Jocelyn Brown & Kym Mazelle. We get to hear many of our favorite tracks like "Bad Girls", "Love To Love You Baby", "Sunset People", "Heaven Knows", "I Feel Love" and "Last Dance" (among others), but all in versions by acts as Tom Tom Club, Laura Branigan, E.G. Daily, Brenda Russell, Soft Cell and others. Besides those, there's also the song "Whereever There Is Love" which is sung by Bruce Roberts & Donna Summer herself.
Still in 2005 our queen Diva also released the dance track "I Got Your Love" with dance floor remixes by Ralphie Rosario, L.E.X. and Eddie Baez.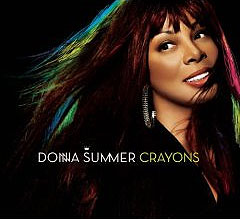 In May 20, 2008 Donna return with her first studio album with all new material in 17 years, an album entitled Crayons.
The album include 12 new songs, all written by Mrs. Summer herself together with renowned partners like Greg Kurstin (Pink), Danielle Brissebois (Natasha Bedingfield), Lester Mendez (Shakira), JR Rotem (Rihanna) and Evan Bogart (co-writer of Rihanna's "SOS" and son of the legendary record executive, Casablanca Records founder and Donna's mentor - Neil Bogart).
The album is a modern dance album and is not trying to cash in on Donna's former Disco hits.
"Stamp Your Feet" opens up the album and kind of sets the tone of what to expect, Club music with flavors of Reggae, Bossanova and other genres and Bob Marley's son, Ziggy Marley is featured artist on the title track "Crayons" which is an up-tempo R'n'B smacker in Rihanna style.
In "Mr. Music", she sings out I love music, I love it, I love it!. I can say there's no doubt and the forth track out is "the Queen Is Back" and it's kind of a statement, and as the backup singers whispers in the song "Guess who's back..." and already by then we know - She's BACK!
The little heavier (or rockier) "Fame (the Game)" is followed by the softer and sweeter "Sand On My Feet" then the South American vibes come back in "Drivin' Down Brazil".
"I'm A Fire" is a bit classic Donna but with a modern beat before we go down the southern states with harmonicas in "Slide Over Backwards". "Science of Love" starts out like something from Daft Punk with their kind of vocoder voices. "Be Myself Again" is the albums only true ballad, before ending in kind of African tribal dance style with "Bring Down the Reign".
For all classic Donna lovers who really loved the work she did with Giorgio Moroder, well she have said that she would love to work with him again as he's like a big brother to her and she will contact him to see if he's interested to work with her for her next album...
It's not only Ziggy and the others mentioned above who have worked with Donna in the album, also Swedish Jenny Berggren of Ace of Base fame has been adding vocals to the album.
But as Donna Summer sings herself... the Queen Is Back!
In December 11, 2009 Donna was the main and closing act of the ceremonial concert for the Nobel Peace Prize held in Oslo, Norway. The event was presented by Will Smith and his wife Jada Pinkett Smith and the Peace Prize winner of the year was the U.S. President Barack Obama.
Donna sung fabulous versions of "Bad Girls / Hot Stuff" along with "Last Dance". What a performance!
The Princess of Norway was standing up dancing in the Royal box, along with the rest of the audience. And it was just an amazing performance and show she put up for the crowd and the TV viewers.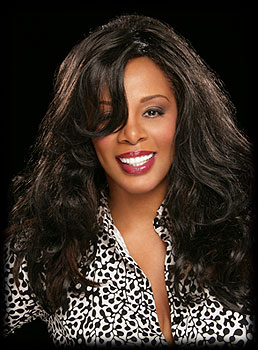 Download the FREE basic RealPlayer...

CLICK to hear some Donna songs...
Bad girls
Carry on'97
Hot stuff
I feel love
Last dance
Love to love you baby
MacArthur Park Suite
Rumour has it
No more tears (Enough is enough)
CLICK to hear some related songs...
Chase
Giorgio Moroder

Midnight Express
Giorgio Moroder

Night drive
Giorgio Moroder

Heaven knows
Brooklyn Dreams



Click to buy from


I Remember Yesterday
Love's Unkind
Back In Love Again
I Remember Yesterday (Reprise)
Black Lady
Take Me
Can't We Just Sit Down (And Talk It Over)
I Feel Love


Click to buy from


Once Upon A Time
Fairy Tale High
Faster And Faster To Nowhere
Spring Affair
Rumour Has It
I Love You
Only One Man
I Remember Yesterday
Love's Unkind
My Man Medley: The Man I Love/I Got It Bad And That Ain't Good/Some Of These Days
The Way We Were
Mimi's Song
Try Me, I Know We Can Make It
Love To Love You Baby
I Feel Love
Last Dance
Theme From The Deep (Down, Deep Inside)


Click to buy from


Hot Stuff
Bad Girls
Love Will Always Find You
Walk Away
Dim All The Lights
Journey To The Center Of Your Heart
One Night In A Lifetime
Can't Get To Sleep At Night
On My Honour
There Will Always Be A You
All Through The Night
My Baby Understands
Our Love
Lucky
Sunset People


Click to buy from


On The Radio
Love To Love You Baby
Try Me, I Know We Can Make it
I Feel Love
Our Love
I Remember Yesterday
I Love You
Heaven Knows
Last Dance
MacArthur Park
Hot Stuff
Bad Girls
Dim All The Lights
Sunset People
No More Tears (Enough Is Enough)
On The Radio

Click to buy from


Disc 1:
Love To Love You
Could It Be Magic
Try Me, I Know We Can Make It
Spring Affair
Love's Unkind
I Feel Love
Once Upon A Time
Rumour Has It
I Love You
Last Dance
Macarthur Park
Heaven Knows
Hot Stuff
Bad Girls
Dim All The Lights
Sunset People


Disc 2:


No More Tears (Enough Is Enough)
On The Radio
The Wanderer
Cold Love
I'm A Rainbow
Don't Cry For Me Argentina
Love Is in Control (Finger On The Trigger)
State Of Independence
She Works Hard For The Money
Unconditional Love
There Goes My Baby
Supernatural Love
All Systems Go
This Time I Know It's For Real
I Don't Wanna Get Hurt
When Love Cries
Friends Unknown
Carry On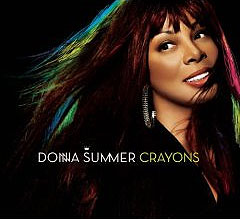 Click to buy from


Stamp Your Feet
Mr. Music
Crayons featuring Ziggy Marley
The Queen is Back
Fame(The Game)
Sand On My Feet
Drivin' Down Brazil
I'm A Fire
Slide Over Backwards
Science of Love
Be Myself Again
Bring Down The Reign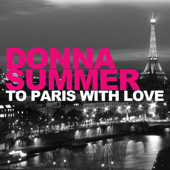 Click cover to buy
To Paris With Love (Wawa Radio)
To Paris With Love (Wawa Extended)
To Paris With Love (Craig C's Radio Blaster)
To Paris With Love (Craig C's Master Blaster)
To Paris With Love (Mendy Club)
To Paris With Love (Mendy Radio)
To Paris With Love (Original)
To Paris With Love (Original Radio)

For more Donna CD's...
Click here!