When were you, Joe and Stanley born?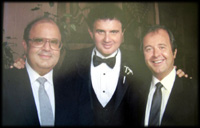 "I was born in Kansas City, Missouri in 1945. Joe was born in Brooklyn, New York 2 years before me and Stan was born in Texas in 1940."
And you grew up where? I mean, you were all born in different places so...
"Yes, we were born in different places 'cause my father used to move a lot for his business. I stayed in Kansas City for 7 years, I think, and we left there in 1953 and moved to Miami Beach. I went to elementary school there, junior high school, high school and I went to the university of Miami for two years."
So, What did your father do for a living making you move around so much in your early years?
"My father was really a retailer, he had some art galleries in New York and in Miami and that's how we got our starting. From the retail store on Lincoln Road in Miami Beach. We used to go to work after school, which was about four blocks away from Miami Beach High school, the very old school on 14th Street in South Beach now. We used to walk from school and help our father in the store."
In the Cayre Imports store in Miami, the boys father - Jack Cayre, taught his sons the 3 basic principles for running a successful business:
- You need a good quality product that people want [Product]
- You need to let people know you got this product [Promotion]
- It must be easy for people to buy the product [Distribution]
The boys learnt from their father and what he taught them would soon pay off...
In 1959 the Cayre brothers got their first opportunity to go into business themselves:
"At that time a friend of ours had a cruise ship going from Miami to the Bahamas and he invited us to operate the Duty Free retail store [called the Paris Freeport Shop], selling Whiskey, Cigarettes, top brand Perfumes, Watches etcetera.
The name of the ship was the Calypso Liner - it used to leave Miami every day at 9 o'clock, arrive in Bimini in the Bahamas at 1 o'clock, spending two hours on the island, leave there at 3 o'clock and return to Miami at 7 o'clock. There were no sleeping quarters as it was a day trip, but every day it used to get like 3-400 people. They also had a Calypso band playing on the ship. And we did that for about 7 years, until the ship was taken out of business in 1967."
So, from the Duty Free store - how did you get into music?
"I got really my early music training while living in Miami Beach, somehow I used to like to listen to all the R'n'B stations and the Black radio stations and I just felt closer to that music. I never really associated myself with Rock'n'Roll. I guess I like the more soulful sound, I like the groove, I like the beat.
I remember as teenagers we used to go to downtown Miami across the bay of Miami Beach to the Nightbeat Club and the Sir John Club and we used to see Jackie Wilson, Sam Cooke, Otis Redding, Dionne Warwick. I've always liked R'n'B music and I always listened to it frequently when growing up.
But I never had any desire or ambitions to be in the music business when growing up, it came by chance and I'll get to that later...
After I finished College I was helping my father out in the retail store in Miami Beach and then an opportunity came to get into the textile business with my cousins from Mexico, to open up a factory in Puerto Rico for nylon fabric. I did that for a couple of years."
With your brothers?
"Always with my brothers, I've always been in business with my brothers.
Then, I believe in 1963 we opened up a ladies pantyhose factory in Hialeah, Florida. At that time pantyhose was just being invented. Before that, ladies were wearing ladies hosiery. We saw an opportunity there to jump on a new industry and we opened up that factory and I stayed there for about 3 or 4 years."
Stan was running the Swan Tricot Mills, their Puerto Rican nylon factory while Ken was running the Kandy Mills, their pantyhose factory in Florida. Already here the 3 basics of selling came to great use as they had a wanted Product that more or less Advertised itself and they sold their pantyhose through retailers like Sears and others [Distribution].
But what about Joe, what was he up to?
Ken continues; "Right about then my brother Joe started working with my cousins from Mexico and they opened up a plastic injection molding machine factory, they made the cartridges for the 8-track cassettes, 8-track tapes. From there my cousins started licensing the Spanish music from Mexico's CBS and RCA to put on the tapes. They sold the sound of music from Mexico and they manufactured too much inventory, so they asked us - me, Joe and Stanley - to sell some of the excess inventory in the United States along the border - Texas, California, Miami - wherever there was a Spanish population.
We started to do that and we sold it to the radio stations, we started getting the dealers, we set up a distributorship. Six months later we got a letter from CBS and RCA in New York, saying 'STOP! You don't have the rights for the Unites States, you only got the rights for Mexico. Season desisted.' We got on a plane and flew to New York and we told them - 'Yes, we'll stop. We're sorry, we didn't know and by the way, can we license it from you?' We offered them a pretty big advance, more than they ever would make and at that time they were not making Spanish 8-tracks. They were only making Spanish LP's because the 8-track market was very small at that time.
So they gave us the license for the United States for 8-track Spanish music. We did such a good job, we kept that license and in a year or two they gave us the license to manufacture LP's also, which was the big sellers at those days. We started the distributorship and the licensing company, selling the Spanish music from CBS and RCA - headquartered out of 10th Avenue in New York. We sold our shares in the pantyhose business to our Mexican cousins and I moved to New York in 1972 to help my brothers Joe and Stan with their Spanish distributor business."
So, that was Caytronics?


"That was Caytronics! We set up Caytronics Distributing and we started distributing the records. Being in New York we found out that the Mexican music that we had was very good but it really wasn't THE most popular music in New York, because Spanish music is fragmented. Mexicans like a certain kind of music, Puerto Ricans like another kind of music, Columbians like the Merenge and what was really popular at that time was Salsa music!
There was another label in New York that was quite popular - Fania Records. We did not have any Salsa music so we decided to open up a label called Mericana Records and we took some artists into the studio and gave them at that time some 5-6000 dollars and they delivered us a complete master. We started releasing albums on the Mericana label.
This was the first time for me because I didnít understand Spanish. We had some mediocre hits and one of the artists my brother Joe signed was Joe Bataan. He was previously with Fania. Joe was not Spanish, he was Afro-Filipino, but most people took him for Spanish, because he sang Spanish and he sung in English and Spanish. He was with Fania Records - it was a big thing for us to be signing a Fania artist and Joe gave us an album, the first album was entitled SalSoul and..."

And he made up the name - so to speak?
"The name was around. It was used to describe a Spanish person but also from America that liked, in addition to the Salsa music, the dance music and that's the Soul part.
So he called his first album SalSoul and we took it to the radio stations and got mediocre play. But to our pleasant surprise Frankie Crocker of WBLS, which at that time was one of the biggest stations in New York, started playing one song called 'Latin Strut', a Deodato tune, quite frequently. It was a big hit and we started taking it to the R'n'B stations.
Then CBS Records offered to buy it from us to take it Pop. They gave us a hundred thousand dollars [$100.000 !!], just what we asked for, because we thought that was how much we could make. We turned over the record to them and they had the rights to the album and anything new for the next 5 years. They were not successful taking the records Pop. But we had the money we would have made anyway.
So I told my brothers 'We have some money here, we know we made it, let's take a chance... Because there's an opportunity now that Joe Bataan showed me, that you could start with an instrumental, you don't really need a singer and because these new clubs are opening up called Disco's'. Which were not big at the time but they were just starting in New York. I knew about them because I was going out with Joe Bataan at night - hanging out with him, as I was single at the time. We were going to these clubs and that was the first time they had these big speakers and the lights and the sound was really something you never heard or saw before.
So I said 'I think we should take a chance and try to do something on the American market, something I know and I think there's an opportunity - there's not too many people doing it.' So they said 'OK!' and I did three things..."
"First thing I did was that I went up to Philadelphia because all the records that I liked I use to look on the back to see who the musicians were and they were all from Philadelphia... the O'Jays, the Blue Notes, the Spinners...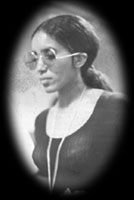 I found out that there was one set of musicians that were recording the rhythm section for all these groups and I tracked them down - they were Earl Young on drums, Ronnie Baker on bass, Norman Harris on guitar, Bobby Eli on guitar, Bunny Sigler on keyboard, Ron Kersey on keyboard, there was Vince Montana Jr. on vibes and Larry Washington on the congas. This was the sound I was looking for to start the SalSoul label.
I went to Philadelphia and I met Vince Montana there. I told him of my idea to do an instrumental and calling the group the SalSoul Orchestra, which I was naming the label. We recorded three songs, one of them was the 'SalSoul Hustle'.
Secondly I met Floyd Smith who came into my office in New York and he had an uncandid similarity to Barry White, so I recorded a couple of songs with him.
And the Third thing I did was Carol Williams, I recorded a couple of songs with her. And there went my $100.000."
"I finished the three songs with the SalSoul Orchestra, at that time we had to take them to CBS, as they had the first right of refusal. CBS at that time turned it down, they were busy with their other bigger artists - Barbra Streisand, Bob Dylan... and they really didn't feel at that time Disco would be big. So by turning us down they released us to shop it elsewhere or put it out ourselves. I shopped elsewhere, I went to Atlantic Records, I went to Polydor Records and I couldn't get anywhere.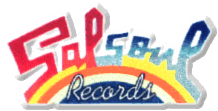 My brothers were upset at me that I spent that money they could have had and I said 'Look! Because they don't want it doesn't mean we can't get our money back out of it. We have a distributorship set up here in New York, we're selling Spanish records, we know all the retailers, we have trucks going out to the area, let's take a chance and put it out ourselves like we do on Mericana. We just make it on a different label - SalSoul...
I think I can get it on some of the R'n'B stations and I think Frankie Crocker will play it - he keep playing the other one.'
And... Frankie played it and he played it to death. He played it very quite frequently, from there we got it around the country played on all the R'n'B stations and we started selling a lot of it - the 7" single of the 'SalSoul Hustle'. Some 400.000 copies.
We then went into make up an LP. We did 7 or 8 more songs, I was going out to Philadelphia twice a week. I did Tuesday and Thursday nights recording, starting at 7 o'clock at night. After work I would drive to the artists in Philly to record to 3 or 4 in the morning and I'd get back in the car to drive back to my apartment, go sleep for a couple of hours and then got to work. It was exciting because the tracks were hot. There was very good acceptance..."
"When the album came out I put all the musicians names on the back of the record. It was one of the first times a company did that. They [Record companies] never gave the musicians recognition and when I did that on the back of the first SalSoul Orchestra LP all the R'n'B discjockeys around the country knew these musicians from Philadelphia from the Gamble & Huff stuff and they loved them. They really gave us a lot of play, they helped out a lot just because they liked the musicians - Earl, Ronnie, Norman and Vince. So the first LP we put out - SalSoul Orchestra - did sell about half a million copies. We didn't go Gold because we were not RIAA certified, but it made a lot of noise.br> I missed one thing though... Before we put out the 'SalSoul Hustle' we did another album with Joe Bataan. This time it was on the SalSoul label, that was the first album on the SalSoul label. It was called Afrofilipino and I went into the studio with Joe to do a little more dance-oriented album. He did a remake of 'the Bottle' by Gil Scott Heron and I'll never forget it... We were in the studio with Richard T. on piano, Gordon Edwards on bass, I forget the drummers name but he has been on all the Gloria Gaynor hits and it was the most amazing session I've ever been on.
At that time it was a 24-track session and luckily all our songs were recorded on 24-tracks. They still stand up today sound wise, because of that. Just a few years earlier. Some of the Beatles and the Rolling Stones were recorded on 8 track or 16 tracks, when you play them today they really don't... match up to what's being played today. But we were fortunate, we were there at the right time when 24-track was invented.
We went into the studio with Joe Bataan in New York and we did the session live with all the musicians. At the time, we had the Brecker brothers, they were very big Salsa horn players, I think it was Randy and Michael Becker. And they brought in a young saxophone player who did the tremendous sax solo on 'the Bottle', that was really the main reason that record was so popular and that musician who did that solo was David Sandborn, who was later a big star with Warner Brothers.
What was most amazing to me was that this all happened on the first take. There was no overdubbing, there was no re-recording. Everything was recorded at one time and you know it was like that the room was on fire. There was a magic in the air and everybody felt it as they were playing it - they knew we had a Hit! You could just feel it in the air and it's a special moment that I was very honored to be there and experience that. That single went on Joe Bataan's album, that album did very well also and the single, was a hit. That was our first album on SalSoul.
After that I went to Philadelphia to do the three songs with Vince and then the ones with Floyd and Carol Williams.
Through Floyd Smith I met Loleatta Holloway who was his common law wife and that started my relationship with Loleatta..."


"the Bottle" became a huge hit in 1975 for Joe Bataan and the Cayre's new SalSoul Records and it's sometimes considered one of the first New York Disco hits.
Joe, who was born Peter Nitollano, would also be one of the first to bring a rap song into the charts with his 1979 hit song "Rap-O Clap-O". The track was even bigger in Europe than in the US and I [Discoguy] actually made my first own rap lyrics ["Clabbe rap"] over the instrumental version... ;-)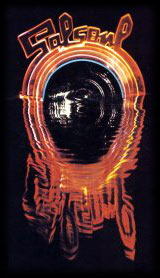 So from these first steps in 1975, what did the Cayre brothers do then?
"This was basically the beginning of SalSoul - from there as we had the hit with the SalSoul Orchestra, we began to get a lot of publicity and a lot of press. We also started licensing music overseas, other artists started coming to us hoping that, what we did for SalSoul Orchestra in terms of promotion and air play, we could do for them. That's basically how the label was growing.
We also started promoting our records in the Clubs. We had good relationship with all the clubs because we felt those were the people helping us break these records. At that time radio was really in tune to the clubs. Whatever was hot in the clubs, would be added to the radio list. Because we went to the clubs we recognized the importance of the DJ. We respected them, they respected us and later on we got more involved with them...
We were the first company to let an outside person, not involved in the recording, to come into the studio and sit down with the 24 tracks and mix the record. There was a lot of sensitivity at that time because the record producer or whoever was mixing the record on the creative side finds it offensive that you would bring someone from the outside. But once we explained to them what we were doing and trying to mix it from a different perspective, they reluctantly agreed. We found that the producers involved in the recording were trying to put too much in the mix. They were not looking at it from a dance standpoint or from a club standpoint. We were the first record company to let an outside mixer come in. His name was Walter Gibbons.
Walter was the first Disco DJ in history, to come into the studio and to actually remix a record. The very first one he did was 'Hit and Run' by Loleatta Holloway. If you listen to both versions, the LP and the 12" version, they're like day and night. Walter's mix is a legend. He did things that nobody would have thought of doing, in fact he even left Loleatta's voice out of the first two verses - but it worked! And there was a magic to it. It was a breakthrough at time, nobody had ever done that. Then people realized that it worked and other people started doing it."
You mentioned the promotions. Did you do the Club promotions yourself? You didn't go through like 'For the Record' or these other record pools that had just started?
"No, I had too much fun doing it myself. I mean, I came out of the studio with a mix and we would go press up a test pressing, an acetate, I couldn't wait to go to the clubs that night or that weekend... I had a good relationship with all the clubs and the DJ's and they would wait for me. You know, sometimes we tried something that didn't work, sometimes we tried something that would work and I would get such a big kick out of it. I also enjoyed seeing the people dance and having a good sound. And a lot of times we took a record to the club before it was finished and we saw the reactions to certain parts and it helped us, because we went back in and made changes. And you could only get that experience by doing it first hand."
Yes, that's for sure! So was it any special clubs you did your promotion towards?
"I used to go to Paradise Garage, the Loft, Sanctuary, 12 West, Studio 54, I'm sure there's a few others that I've forgot. But those are most of the clubs that I went to. And remember, by that time when we first started SalSoul I was in my mid 20's and I loved good music and dancing, I was just at the right place at the right time."
It must have been great to be there at the right place and the right time in the dawn of Disco...
"It was really that, I still treasure it today as an honor, it was Great! A great experience!"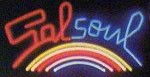 When starting up SalSoul, which was your vision for the label?
"Well, the first vision I had was for the SalSoul Orchestra, because that was the first thing I did, except for Joe Bataan, and I wanted to make it the first Latin and Soul Dance Orchestra ever.
You know, when we played in Madison Square Garden and Radio Music City Hall we had 42 pieces orchestra on stage, we had the whole place jumping and dancing. I mean, it was a magnificent sound, it was very overwhelming and nobody ever done that before with the Congas on stage and the deep groove beat of the drums and the bass, and then the strings and horns. It was quite an overwhelming sight and sound.
My vision for the label after that when we started to get popular, is that I really wanted a high dance oriented energy label. That's was what I was interested in at that time and that's what I saw as a vision for the label. That's why we did the Double Exposure with 'Ten Percent', First Choice with 'Dr. Love' and Loleatta Holloway with 'Hit and run'. They were all high energy oriented dance songs."
Yes, and great songs!
"Thank you, thank you!"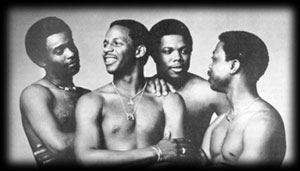 You mentioned Double Exposure's "Ten Percent". That was the first commercially released 12-inch singe...
"That's a very interesting story how that happened... At the time Double Exposure released 'Ten percent' the mindset for radio was still a three to three and a half minute record. If you wanted to get your record played on the air you had to tell your story in those 3 to 3,5 minutes.
Well, there was a conflict there with Disco because the Clubs started mixing one record into another and you know the Clubs and the Disc Jockeys tried to get a feel and a grove going and you couldn't do that with 3 to 3,5 minutes records. So companies like ours started recording songs that were six or seven minutes. At that time the songs had a 'standard' structure the intro, first verse, second verse, another bridge, maybe a third verse and then it would fade out. While we couldn't change the structure, what we tried to tell the musicians was 'We need something 6 to 7 or 8 minutes long. We care about the radio but we also care about the Clubs so try to Ad Lib some things at the end to extend it and make it interesting and not just stop.'
So we started recording that way from the beginning and then we tried to edit them down to a 3-3,5 minutes single. What happened on Double Exposure's 'Ten percent', was that the best part of the record did not happen in the 3 first minutes. There was a lot of the magic was in the so called Ad Libbing session at the end. There were some magic in terms of musicians playing and in terms of the singers Ad Libbing some riffs... What do you call them today, today it's related - it's called Rap. It was a little more real, there was no structure there, it was natural and the public loved it.
When we recorded Double Exposure we had to pick a single and naturally we picked 'Ten percent'. So we put out two versions of it, we put out a 12" promotional version to the Clubs - which nobody sold at that time and neither did we - and we put out a 7" single commercially for the customers. So we put out the 6 or 7 Minutes version to the Clubs and what made that one even more popular was that we asked Walter to edit it. He didn't remix that record, he took the actual final mix and he edited it. He lit up. Because Norman's album version which was a little longer than the single version was OK but not really great. Walter did something to it, he heard something else by playing it in the Clubs. I gave it to Walter before it was released and by playing it in the Clubs he found certain things worked and didn't work, so he did some edits for me. And we used his edits on the 12" promo.
When we put out the 7" single we were afraid it wouldn't satisfy the people in the Clubs. Because they were hearing that promotion copy being played and it was not available. So I said, 'Listen, we have to sell this 12" version at the same time we release the 7" version.' Everybody looked at me and said 'You're crazy, it has never been done before.' So I said; 'So, what - that doesn't mean it's not right. The right thing to do is to offer the people who want to buy the 3 minutes the 3 minutes version and the people who hear it at the Clubs they should have this because it's not available.'
So, we took the chance and we decided to release the 12" of 'Ten percent' commercially at the same time we did the 7". It caused a lot of hullabaloo in the Press as we were the first record company to, ever sell a 12" single but it was the right thing to do".
After that all the labels started releasing their 12" versions commercially to give the club people the chance to buy the versions they used to dance to. But still some versions was kept as DJ promo's only, for example there's the Judy Cheeks' hit "Mellow lovin'" which was officially released on SalSoul SG 2063 in it's 5:14 minutes version... But there was also a much better 7:35 minutes "A Tom Moulton Mix" white label promo version on SalSoul SG 2063TM(DJ).
As said above, SalSoul released the first commercial 12". But the 12-inch single had been "accidentally" invented some years earlier when remixer Tom Moulton couldn't get a blank 7" master at the mastering plant, he had to cut his track on 10". When spreading the grooves, there was a need to raise the levels and it just made the sound so much louder and deeper. The next track he mastered he cut directly on 12", which was the actual birth of the 12" single.
Tom was also one of the most used top remixers for SalSoul.
One can't mention SalSoul without talking about Tom Moulton - what did he and his remixes mean to the label?
"Tom really meant a lot. Tom was like my bridge to the producers who at that time were used to mixing their own records and sometimes they got too involved in making their music. Some of these producers like Norman [Harris] was a guitar player and arranger had a tendency to make the mix too complicated. Putting too much in the mix. It would confuse the ear, I believe that Tom was a great asset in convincing them that even though something was good - to leave it out for the benefit of the song, so it could be heard more easily. And he had a tremendous ear for doing that.
He mixed the Trammps' 'Disco Inferno' and he mixed my 'Dr. Love' and if you listen to the LP version that the producers mixed and the version that he mixed - it's like night and day. His is much cleaner, smoother, not as busy and it really came across very well.
Some of these mixers like Tom and Larry Levan, I think was also the reason why SalSoul had such big hit songs... Like Instant Funk's 'I got my mind made up'. Larry's mix on that one also made a difference and Tee Scott with 'Love thing' made it a hit.
So Tom had a really really big impact on the whole music scene at that time. And he really loved to sit in the studio and take a song apart and build it again, you know, track by track. And he became very good at it!"
So, any other remixers you would like to mention? Larry Levan, Walter, Tee?
"My favorite remixers were Walter Gibbons, Larry Levan, Tom Moulton and Shep Pettibone."


Walter was the first DJ that I took into the studio, it was the first time any label had taken a Disco DJ into the studio to remix a song and I liked Walter's approach. You know, he really didn't care what was on the tracks, he just cared what would make them go crazy on the dancefloor. He just came for a completely different approach and he did that. He knew what would work on his club dance floor.
Other people who also did that and that I love was - Larry Levan. With 'I got my mind made up', He did a complete turn around on the song when he mixed it. I think his mix was something like 12 minutes long... Still it didn't seem long enough.
You know, Larry had a passion for music and seeing people having fun by dancing. I used to go down to the Garage, and Larry would be in his glory when the people were dancing and he was doing his mixing. He really loved what he was doing, he loved the music, you could see on his face, you could see it on his personality - he was an upbeat positive person and it was a thrill and honor and a tremendous experience working with Larry. He had the Garage in up roaring. People came from around the world just to hear the aura that he was creating for the whole club. It was just a feeling that you could get only by being there.
So, I think my favorite mixers were Walter, Larry Levan, Tom Moulton and... Shep Pettibone. Even though he came on late, Shep really developed into a great remixer."
SalSoul brought in all the famous DJ's and remixers to work on their tracks and besides the ones already mentioned above one could mention top names as Jim Burgess and Bobby "DJ" Guttadaro.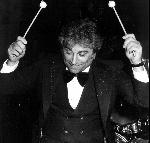 We also have got the SalSoul Orchestra and Vince Montana - any comments on him?
"Vince was great. Vince really understood what I was trying to do and he had the knowledge of arranging the violins, violas, trumpets and all the different horns to get the smoothness I wanted on top. And he really really did a great job!
We had some conflicts with Vince regarding the rhythm section, but I think it's kind of normal. You know, the rhythm section always wants to out do the stings and horns section, but I believe we were able to meld them together and Vince was very very instrumental in that. He was a great tremendous music arranger. He read music, he played the vibes, he really had the melodies for the strings and horns to be able to put them on top of the dance tracks in a great way. And also, he came from the experience of being with MFSB in Philadelphia with Gamble & Huff."
Any others you want to mention?
"The whole rhythm section was great. I mean, you can't have this orchestra or this label without mentioning the two groove masters, my drummer and my bass player... My drummer was Earl Young and Billboard gave him the award 'the Disco drummer of the year' one of those early years and his partner Ron Baker on bass.
Ronnie was a genius, I mean, he made up the O'Jays bass line for their hit 'For the love of money'. That was Ronnie just fooling around in the studio and they made a song out of it. They put the tape on just while they were fooling around and it's still popular today.
He also made up the bass line on Harold Melvin & the Blue Notes' 'Bad luck'... You know, the... 'Dum-di-di-dum-di-di-dum-di-di-dum-di-di-dum-dum-dum'. Those were all Ronnie Bakers lines and Ronnie had a great way of playing, he used to play along with Earl's bass drum. He would put his notes on top of the bass drum to get us a fatter sound and with Earl hitting the drum with the fat part of the stick and Ronnie playing his bass lines on top of the bass drum lick, we really had fat fat bass tracks for dancing.
And that was our team.
They started that with MFSB, the O'Jays and the Trammps. That's what I loved and that's what they gave me."
Yes, they gave you great stuff!
"Yeah. But Ronnie Baker also was a great writer and producer. He produced a couple of tracks for me, he did two songs on the SalSoul Orchestra. One of them is my favorite - 'Tale of three cities' and 'Get happy'. He also produced Eddie Holman's 'This would be a night to remember'. Besides producing it he wrote the song, he played on the track, he arranged the strings and horns, he produced and he mixed it. He was quite a gentleman."
A very talented guy.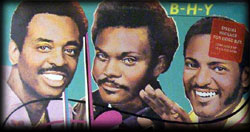 "Yes, a talented guy. Those three guys were very close together - Earl Young, Ronnie Baker and Norman Harris.
They were childhood friends and Norman I think was the only one who knew how to read music in the beginning. Earl didn't even know how to read music when he was playing the drums and he would get his cues from Norman in the studio. All three of them learned the secret of making a hit record, which was to create a great song with rhythm section. And that's one thing that they always had!"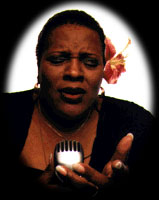 Now we have learned about the SalSoul Orchestra and its phenomenal musicians. When vocals needed to be added to a piece, the Orchestra was fronted by either of the labels greatest voices - Loleatta Holloway or Jocelyn Brown.
Loleatta was the Disco diva supreme of the label, both by adding the vocals to the SalSoul Orchestra along with making a name of her own as a solo artist.
Jocelyn lived a little in the shadow of Loleatta, but she had the same powerful and energic voice as Loleatta, even though she never got a solo career on the label. But she fronted many of the labels top acts with her voice, acts like the mentioned SalSoul Orchestra, the studio act - Inner Life and she also added her voice to top tunes by Joe Bataan ["Sadie (She smokes)"], Weeks & Co. and several others.
Loleatta added for example her vocals to the SalSoul Orchestra's top tracks "Runaway" and "Seconds", while Jocelyn fronted the band in for example "Take some time out for love"...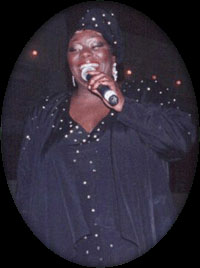 Let's talk about Loleatta Holloway, she's got a fantastic voice...
"She's a fantastic person with a fantastic voice. She has a powerful voice and knows how to communicate with her audience, she tells it like it is. Loleatta and I are still very close and we speak often...
I remember there was a time when Loleatta was booked to perform at a local club, where the promoter did a poor advertising campaign. We arrived at the club and there were only about fifty people there instead of 2000 as promised. I was heartbroken and afraid Loleatta would not perform - but Loleatta gave her show as if there were a thousand people in the audience. I mean, she just had those people going crazy with her great performance. She was just that kind of performer, if she was paid to do a job she did her best and she had a passion for singing.
Her background was church and Loleatta LOVES to sing and she LOVES to see people have a good time."
You can hear it, just listening to her voice through the records and everything - you can hear it.
"Correct!"
Still today, Divas like Loleatta Holloway and Jocelyn Brown are both high in demand for dance music. How does it feel to have been being part of launching artists like them?
"It's a good feeling, I'll tell you again... I'm just happy to be at the right place at the right time. These are geniuses, Loleatta and Jocelyn, I just spoke to Jocelyn yesterday. She's in London and she's doing quite well. I think she was working with Leroy Burgess, another talented singer and songwriter who did some work for me.
Loleatta I speak to several times a month. We've kept in touch all these years. We're friends and she should have been more popular than she is..."
Yes, I really feel that too...
"She was very popular on the dance crowd, I think she really deserved to be more popular in the radio and the crowd. But it is what it is. But she is truly one of the greatest talents in this business."
The Cayre's SalSoul label was always associated with wonderful rhythm and danceable Funky beats blended together into the SalSoul sound. I just had to ask Ken one of the hardest questions for any label head to answer: If you would choose one song that represents what you think SalSoul should stand for, I know it's an impossible mission, but which song would it be?
"I knew you would ask that question... Hahaha! [both laughing] They're all my babies but, you know, each one is different. I think for instrumentals my favorite song is and will always be 'the Bottle' by Joe Bataan, in the sense of power and the sense of fun and good feeling.
And for vocals there were different classifications you know, for raw Funk it was Instant Funk. For smooth Funk there was Skyy with 'Here's to you' and 'High'.
But my favorite song I really believe is 'Dr. Love' by First Choice."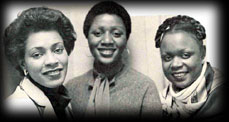 Yes, it's a wonderful song.
"It's a wonderful song, it's a wonderful arrangement, there's great lyrics, very clever lyrics..."
And it gave Tom Moulton a mild heart attack while mixing it...
"Yes, Tom had to mix it, because Norman played guitar on it and he did the arrangement, he mixed it from his producer perspective and we felt it was good, but it was a little busy and Tom really did a great job on it. At first Norman didn't like it, but he grew to really love it."
So, Which was SalSoul's biggest hit?
"I would say the biggest hit we had was, two of them I think, or really three of them... the biggest single we had was Instant Funk's 'I got my mind made up' and Skyy's 'Call me'. One of them went platinum and other one went gold, I forget which one... I think Instant Funk went platinum. It was a number 1 R'n'B and Pop hit and 'Call me' was a number one Pop hit. And for the albums I believe the SalSoul Christmas album was the most popular ever. I think we sold over 5 million copies worldwide over the years. It's like an evergreen album..."
Yes, and it's still selling.
"Yeah, it was just played, played and played. I think those were the biggest hits we had."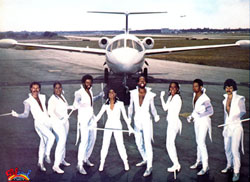 Do you remember how many releases that were released on SalSoul?
"There were approximately 100 LP's released and approximately 200 12"s during the 10 years period we were active in the music business."
Yes, that's a lot...
"Yeah! Some of them were great, some of them were mediocre."
But it's always like that, isn't it?
"Correct!"
Have you kept a personal copy of every SalSoul release?
"Yes I have!"
That's great. Because I have been talking to several artists and label owners and they have kept nothing.
"Really???"
Yes, and they're so sad today and regrets it.
"Yes, I'm very fortunate I saved them. I have like maybe one or two copies of mostly everything."
That's great to hear. Stick to them.
"I cherish them."
Is there some full matrix listing available of all the SalSoul and sub-labels 12" releases?
"Yes, we have the matrix' of the 12"s and the LP's. I could e-mail it to you."
THANK YOU! I really would appreciate that!
"Very good. We will e-mail them to you. And 7" we have them, but I don't know how accurate it is. I doubt we got everything on there."

Have you got some own personal favorite SalSoul 12" releases? I know it's hard to pick one since they're all your babies...
"I DO have some... I think my favorite 12"s are 'My love is free', the 12" that Tom Moulton mixed. 'Hit and run', the one that Walter Gibbons mixed. 'I got my mind made up' that Larry Levan did a tremendous job on. And 'Love thing' by First Choice mixed by Tee Scott."
Yes, they're all great songs and wonderful mixes!
"Those are my favorites. I also think the 12" of Inner Life's 'Ain't no mountain high enough' is very good."
Yeah, some other Great work by Larry there as well!
"YES!"
Any favorites from the Sub labels?
"Definitely, it was 'Dr. Love' and 'Love thing'."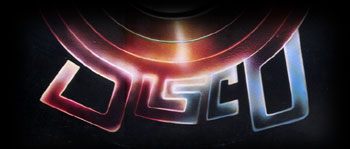 When talking favorite tracks. Have you got some other favorite Disco tracks, which is not SalSoul related?
"Oh yes, definitely! Definitely! Harold Melvin 'the Love I lost' featuring Teddy Pendergrass. the O'Jays 'I love music'. I would say 'Boogie oogie oogie', I forgot who the girl is..."
A Taste of Honey.
"Yes, Taste of Honey and let me think... I would say... some of the music by Michael Jackson - later on. The Thriller album was phenomenal."
Yeah, it's one of the greatest ever.
"Yes, one of the greatest albums I ever heard."
It's sorry though that he's not doing that kind of music no more.
"Ah yeah, well you know, Quincy Jones produced that album and I think that was Michael Jackson at his peak."
Absolutely.
"Quincy Jones is great and also, by the way, he produced another song for the Brothers Johnson, they had one that was one of my favorite songs also - 'Stomp!', by the Brothers Johnson."
Yes another wonderful song!
"You know that song?!"
Yes, absolutely! It's definitely a favorite.
"Right!"
We briefly mentioned sub-labels earlier and actually there were many sub-labels connected to SalSoul, GoldMind, Dream and others... Which was the relation to the sub-labels?
"Well, you know, some of them we gave to the producers and the mixers who were really doing great work, to try to get them to have something that they had their name attached to and that they would take some pride in their work.


The first one we did was GoldMind with Norman Harris. He was my guitar player, arranger, producer and he was a member of B-H-Y [Baker-Harris-Young] that also played on all the Trammps hits and he produced the Trammps. Norman was quite an arranger and producer and a songwriter too. So, I thought by giving him his label it would inspire him to do greater work. When I signed First Choice, I put them on the GoldMind label in the beginning.
With the Dream label... I really forget how that came about. I think we just wanted to have some additional labels at the time, so that when our promotions men went out to the radio stations they would not be playing too many SalSoul records.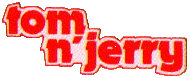 Tom'n'Jerry was a Tom Moulton label that I gave for him. Tom and his brother's name is Jerry, and I think he did it as a take off of the cartoons - Tom'n'Jerry. He also signed some artists and put them on his label.
So, that's how we did the sub-labels."
Which one was the most successful?
"I would say the GoldMind label with Norman Harris. We had this First Choice hit song there."
Back in these days, were there any competition between you and the other NYC Disco labels, like WestEnd and Prelude?
"You know, there's always competition in music industry, but one good thing about the music business is... it's almost a monopoly. If you have your artists and your sound that you are going after, I mean, no one can copy the works that you're doing. But there were other local labels like SalSoul, I think we were one of the biggest of the local labels. It was Prelude and WestEnd and the biggest one at that time, that went national, was Neil Bogart's - Casablanca Records.
Neil did a tremendous job. He was a great... A much better promoter than we were and still we were really happy with what we were doing. We were into the sound that we had, we were into the artists that we had, I loved the musicians that we had. So I really feel that in terms of competition I just felt that I had popped into some geniuses and I wanted to go along for the ride and try to get as much out of them as I could.
It wasn't so much the artists that sang a song that was responsible for a hit record, naturally it did have to have a good sailor but equally and maybe more important you needed a number one good story which came from the writers. You had to have a good song and once you had the right song you needed the right producer that knew how to make it an up today sound and I think we had the hottest rhythm section of all - these guys from Philadelphia. We also really thought we used the best studio around - Sigma Sound Studios, which really gave us a tremendous clear sound on our tracks.
Then we started incorporating the best mixers and it turned out to be people like Walter Gibbons, Tee Scott, Shep Pettibone, Tom Moulton and I'm sure there was many others like that, we had Frankie Knuckles and Larry Levan.
But basically we just tried to do the best that we could and we had a lot of fun along the way."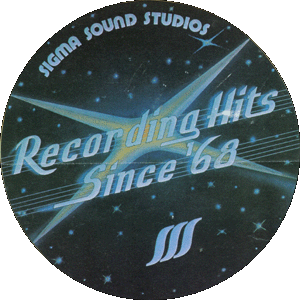 Within SalSoul, did you three brothers all have different roles? It seems like you were the more creative one...
"We were a good combination. We all had different talents... You know, if you are interested in something, you'll be good at it. As you say I was the more creative one and I also did A&R and promotions. Stanley ran the financials and Joe handled licensing and relations."
And how many employees did SalSoul have during its top years?
"At the peak I think SalSoul maybe had, I don't know, maybe 20 employees."
OH, not more?!
"Not more - No."
A very small organization for a big company.
"We tried to keep it small, we tried to keep it family, we tried to keep it friendly. We didn't want to get too big. We had our distribution deal with RCA, so that took off a big responsibility off us. All we had to do was A&R and promotions."



Download the FREE basic RealPlayer...

CLICK to hear some SalSoul songs...
Checking you out
Aurra

When I come home
Aurra

By the way you dance
Bunny Sigler

Jingo
Candido

Don't stop me, I like it
David Christie

Ten Percent
Double Exposure

This will be a night to remember
Eddie Holman

Double cross
First Choice

Dr. Love
First Choice

Let no man put asunder
First Choice

Let no man put asunder [Frankie Knuckles remix]
First Choice

Love thang
First Choice

Rio de Janeiro
Gary Criss

Ain't no mountain high enough
Inner Life

I like it like that
Inner Life

Moment of my life
Inner Life

Crying
Instant Funk

Everybody
Instant Funk

I got my mind made up
Instant Funk

Slap, Slap, Lickedy lap
Instant Funk

It's just begun
Jimmy Castor Bunch

the Bottle
Joe Bataan

Rap-O, Clap-O
Joe Bataan

Sadie (She smokes)
Joe Bataan

Mellow lovin'
Judy Cheeks

I know you will
Logg

Dreamin'
Loleatta Holloway

the Greatest performance of my life
Lolatta Holloway

Hit and Run
Loleatta Holloway

Love sensation
Loleatta Holloway

Just as long as I got you
Love Commitee

Law & order
Love Commitee

I love New York
Metropolis

Body to Body Boogie
O.R.S

Moonboots
O.R.S

Boogie's gonna get ya'
Rafael Cameron

the Beat goes on and on
Ripple

How high
SalSoul Orchestra

Ooh, I love it (Love break)
SalSoul Orchestra

Runaway
Salsoul Orch. feat. Loleatta Holloway

Spring rain
Silvetti

Call me
Skyy

First time around
Skyy

High
Skyy

Skyyzoo
Skyy

Come and get it on
Soccer

Handsome man
Sparkle


CLICK to hear some related songs...
Boogie oogie oogie
A Taste of Honey

Ride on time
Black Box

Stomp !
Brothers Johnson

Relight my fire
Dan Hartman & Loleatta Holloway

Somebody else's guy
Jocelyn Brown

Strong enough
Loleatta Holloway

Love is the message
MFSB

Mysteries of the world
MFSB

T.S.O.P
MFSB feat. Three Degrees

Billie Jean
Michael Jackson

Disco Inferno
Trammps




Click to buy from


Disc 1:
the Bottle - Joe Bataan
Dr. Love - First Choice
Hit and run - Loleatta Holloway
My love is free - Double Exposure
Love thang - First Choice
I got my mind made up - Instant Funk
Runaway - SalSoul Orch. feat. Loleatta Holloway
Checking you out - Aurra
Moment of my life - Inner Life
Just as long as I got you - Love Commitee

Disc 2:
Ten percent - Double Exposure
Love sensation - Loleatta Holloway
Let no man put asunder - First Choice
Call me - Skyy
Dreamin - Loleatta Holloway
Ooh I love it "Love break" - SalSoul Orchestra
the Beat goes on - Ripple
Ain't no mountain high enough - Inner Life
This will be a night to remember - Eddie Holman
Magic bird of fire - SalSoul Orchestra


Click to buy from


Disc 1:
Tangerine - Salsoul Orchestra
Moonboots - ORS
Funtown U.S.A. - Rafael Cameron
Let Me Party With You - Bunny Sigler
No Stoppin' That Rockin' - Instant Funk
War Dance - Kebekelectrik
Double Crossed - First Choice
Law and Order - Love Committee
I Love NY - Metropolis and the Sweethearts Of Sigma

Disc 2:
Spring Rain - Bebu Silvetti
Rio De Janeiro - Gary Criss
Rapper Dapper Snapper - Edwin Birdsong
Let's Celebrate - Skyy
Catch Me On The Rebound - Loleatta Holloway
The Greatest Show On Earth - Metropolis
Newsy Neighbors - Double Exposure
Jingo - Candido
Dancing Into The Stars - Logg
Mellow Lovin' - Judy Cheeks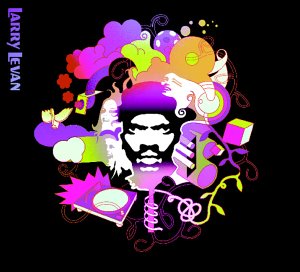 Click to buy from


Disc 1:
Ain't No Mountain High Enough - Inner Life feat. Jocelyn Brown
How High - The Salsoul Orchestra
By the Way You Dance - Bunny Sigler
Handsome Man - Sparkle
Double Cross - First Choice
Greatest Performance of My Life - Loleatta Holloway
Crying - Instant Funk
When I Come Home - Aurra
I Know You Will - Logg

Disc 2:
I Got My Mind Made Up - Instant Funk
First Time Around - Skyy
It's Just Begun - The Jimmy Castor Bunch
Everybody - Instant Funk
Summertime Lovin' - Steve Arrington
Skyzoo - Skyy
Slap Slap Lickedy Lap - Instant Funk
High - Skyy
Bodyshine - Instant Funk
Make It Last Forever - Inner Life feat. Jocelyn Brown


Click to buy from


The Little Drummer Boy
Christmas Medley: Joy To The World / Deck The Halls / O Come All Ye Faithful / Jingle Bells...
New Year's Medley: Auld Lang Salsoul / I'm Looking Over / A Four Leaf Clover / Alabama Jubilee...
Sleigh Ride
There's Someone Who's Knocking
Christmas Time
Merry Christmas All
Silent Night
New Year's / Americana Suit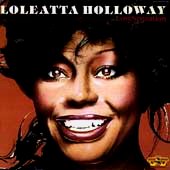 Click to buy from


Love Sensation [A Tom Moulton Mix]
Dance What 'Cha Wanna
I'll Be Standing There
I've Been Loving You Too Long
Short End of the Stick
My Way
Long Hard Climb to Love
Two Became a Crown
Love Sensation [A Tom Moulton Mix]
Love Sensation [Remix]


Click to buy from


I Picked A Winner
Moment Of My Life
I LIke It Like That
Feel What I'm Feeling
If You're Gonna Love Me
Find Somebody
Moment Of My Life - (12" version)

For more SalSoul CD's...
Click here!
We're now reaching the early 80's and the "Death of Disco" has already set several labels into bankruptcy. Disco has become something ugly and no one wants to be caught buying it, while people are still enjoying it in the clubs. But in 1984 the three brothers decide the SalSoul saga needs to end...
So, What happened in 1984? I've heard different stories - it's told you sold SalSoul off to RCA Records and I've also heard you just folded the label... So what's the story? What actually happened?
"OK, we started around 1972-73, and SalSoul some years later. I got married in 1981 and at the time I got married I think Skyy had their big hit with us - 'Call me'. We were riding over a nice crest, but there were factors creeping in that was going to make it harder and harder for us. We had most of the field to ourselves in those 8-9 years, but I guess because we were doing so well - making a lot of attention and a lot of noise worldwide - the majors started beefing up their dollars towards dance music and they were putting on big staffs, they were going for big artists...
We didn't have the mix that we had in the marketplace and another factor that was creeping in was the sound was changing a little bit. It was becoming more Funk and more R'n'B. We kind of changed with that a little bit by signing Aurra, which I believe is one of the best Funk groups around, and Skyy.
Then the eighties started creeping in the Funk and the Rap started creeping in, no very popular but it was creeping in and I was getting married and I no longer had the desire to spend as many late hours that the record company needed every night.
And in 1981 or 1982 I believe, there was an opportunity for us to go into the video business..."
Was that the birth of Good Times?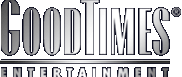 "Yes, Good Times Home Video is born because at that time Betamax and VHS formats was just being invented and there were opportunities in the marketplace for a person to watch a movie at home. At that time it was only expensive rentals in the marketplace and we went with the concept of try to get the low end of the triangle and we started selling movies at really deep discount prices - $3.99, $5.99, $9.99 retail - to Wall-Mart, K-Mart and others. So we found this golden opportunity to go into the video business."
By releasing old Hollywood classics like It's a wonderful life with Jimmy Stewart and workout/exercise videos by Cindy Crawford and Richard Simmons, their new video business was blooming. They also released their own animated versions of children's classics like Snow White and Aladdin, this led to a Disney ten million dollar lawsuit - which the brothers won.
Ken continues; "So what we did is that we just started to cutting back less on recording because we were not getting the results we were used to get. We had our distribution deal with RCA internationally, contrary to what rumors are we never did sell the label. We always had just a distribution deal with RCA around the world, a licensing deal and a distribution deal in the US. But we stopped recording I believe around 1982, we were inactive recording, but we were still active licensing.
Then we started putting our efforts into the video business. We retained Glenn LaRusso for international sales and Tom Moulton to manage our library and do our remixing and releases domestically. And I think from 1982 to around 1993, something like that, we did not release any new records domestically, only re-releases. But somewhere in the mid 90's we started to re-release the records in the US."
Do you mean Double J?
"Well, Double J was not myself. Double J was my nephew, my brother Joe's son - Jack. Jack was interested in the music business and at that time had a concept to take some of our old songs and give it to some really good mixers and do some remixing and that what's started Double J. Two J's as in Jack & Joe, that's how they go that name.
And Jack did a pretty good job, I wasn't really on top of what he was at, I just gave him permission to use the tracks and I think he did pretty well. He remixed about 10 or 12 tracks and then we incorporated it back into the SalSoul label.
That's the only real new re-recording we've done since and we started taking some of these top mixers, like we took GrandMaster Flash and let him re-edit and make a LP and I think he did a tremendous job. I listen to his record every day almost when I exercise. You asked me earlier if I still listen to SalSoul - I do!"
I understand that since the tracks are still sooo good!
"Yeah! Another favorite instrumental was 'Tear up 330s' with Ron Baker. Great song!"

During the early 90's the home PC business started out and more and more people had their own computer at home. This raised the demand for software and computer games.
Through their new company GT Interactive, Stan, Joe and Ken produced some of the most popular computer games ever made, like Doom, Nukem and Quake.
In 1995 GT Interactive was introduced on the Stock Exchange and in 2000 the company was sold to the computer software company Atari.
After being active in many different branches, what are you and your brothers up to today?
"Well, we ran Good Times from 1982-83 up until last year - 2003. We run that for 20 years. During that time we manufactured and sold over 350 million [!!!] videocassettes and DVD's. In 1994 we branched into an infomercial business - Good Times Entertainment - and sold products on TV directly to the consumer. We had Richard Simmons with his diet exercise systems.
We sold both Good Times companies last year to an investment group - Quadrangle Capital Partners."
But you didn't sell SalSoul with it!?
"We only sold the video business, we did not sell the music business. We still own SalSoul and the Bethlehem catalogue, which is a Jazz catalogue of about 210 LP's."
The Bethlehem label, with recordings of many legendary Jazz artists including Duke Ellington and Nina Simone, had been folded in 1962 and the Cayre's had acquired the full catalogue through Caytronics in 1975. And in the early to mid 90's they used the label to re-release many classic SalSoul songs for the first time on CD, like the famous double-CD the Original SalSoul Classics along with the SalSoul Christmas Jollies, as well as CD's by the SalSoul Orchestra, First Choice, Instant Funk, Inner Life, Joe Bataan, Loleatta Holloway and others... All digitally remastered, compiled and produced by Tom Moulton.
Else the brothers are no longer in business together as they used to. They still own SalSoul, Bethlehem and some real estate investments together, but now all three of them are running businesses with their kids - trying to pass on the basics of selling as their father once taught them. Ken and Stan are both in ladies and children's wear and Joe in real estate development.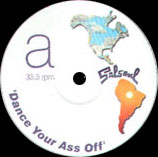 This brings us 'till today - at this time it seems SalSoul is as popular as ever. So, I asked Ken SalSoul tracks are still VERY popular today all around the world and many of them are really timeless masterpieces, how does that make you feel today?
"I'm very fortunate to have been at the right place at the right time."
During the late 2003/early 2004 there have been many SalSoul classics re-released on 12" by Suss'd in the UK. What's exciting about those is that some even have previously unreleased mixes. Have you still got lots of unreleased mixes and other material laying around?
"We had a few of them and we will put them on the Internet. We signed a deal with DJ Express, Tommy Silverman, and I think we will be starting during late summer 2004. Tom Moulton is now working on them. There are a few unreleased versions out there, but not many."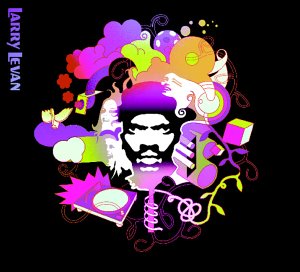 Besides the re-released 12" singles and the downloading through DJ Express, Suss'd released the double CD - Larry Levan - the Definitive SalSoul Mixes '78 - '83. It's a jam packed record with Larry's SalSoul high-lights and it also include several commercially unreleased remixes by acts like Instant Funk, Bunny Sigler and Sparkle. But you'll also find the classic Garage version of "Ain't no mountain high enough" by Inner Life feat. Jocelyn Brown and tracks by the SalSoul Orchestra, Loleatta Holloway, Logg, Aurra, Skyy and others.
For full track listing, check it out in the right hand column above.
I think almost every SalSoul song have been sampled and several have been sampled over and over again... Like; Loleatta Holloway's "Love Sensation". It's a great song so I understand people want to sample that, but how does it make you feel and what do you think of sampling and the re-use of these classics?
"Well, you know, sampling to me - is a good thing. It recognizes the past and uses it in the future. It gives recognition to the artists as talents. Loleatta, I think her greatest talent besides singing was her feel for the song. She used to make up a lot of the lyrics after the structure was over. You know, after the first 3 minutes and that's what's really gotten sampled on Loleatta. You know, her impulse Ad Libs and it's just a tribute to the artist because she has such a strong feeling for the work that she's singing. She's able to come up with these lines that are interesting and she delivers them with such feeling that they're too good to use just one time. People hear them and say 'Hey, I could use this in this song, I could put it this way. I'll just take these 4 words...' And it works! So, I think it's a tribute to the artist and the whole recording time that we did at those 10 years."
So, What do you think of today's dance music? Here in the US it seems like it's mostly Rap and HipHop, but in Europe it's still more Dance music.
"Over here it's a lot of HipHop. You know, there's a realism to HipHop. And that's why I think it has been widely accepted. It's more like reality TV. It's not just telling a story of a song, they're talking about their life experiences and it's very real and there is a need for that. The big difference I find is not so much in the lyrics or the way it's done. The big difference I find today is the sound - it's more electronic.
You know, at the time when I was recording in the 70's and 80's we didn't have a drum-machine, we didn't have as much synthesizers... I mean, we had synthesizers but not like they have today. We took a live rhythm section into the studio. We took a drummer, a bass player, two guitar players, two keyboard players, congas, a percussion player and these poor guys had to play that song for 7 minutes long. The drummers speeded up after a while and they had to do a punch-in or had to do it again.
Nowadays they go into the studio they do not tape... and most times they do not take a rhythm section in there. It's all done at home with a drum-machine. It's good, but it's not the same sound. You don't get the same excitement. You don't get the same feel. You can not duplicate that, that's the difference to me in the sound today than in the classic recordings.
I've been to a lot of weddings and parties now, and I notice that when it comes to dancing - to get the crowd on the floor - a lot of times they're playing music that's 10, 20 and even 30 years old rather than some of today's hits to get the people to dance. That's interesting!"
Yes, it really is. I think it shows that there's still room and interest for the classic songs. They really had a longer life back then, probably because everything you just mentioned.
"Right!"
What kind of music do you personally prefer?
"I like anything R'n'B oriented. Right now [late March 2004] I listen to OutCast. One of my favorite new songs by the way, it sounds a little bit of a Beatles song, is 'Where is the love?'. I'm not familiar with the artist though. But it's a great song."
Yes, I know the song. It's the Black Eyed Peas.
"Yes - the Black Eyed Peas, right! And that's the kind of music that I like. Anything sensuous, anything real, anything with a good sound, anything with a good fat groove. That's what I'm into. It's a big fat groove of the bottom... the bass, the bass drum and the bass player and that's why I was really honored and fortunate to be around Ronnie Baker and Earl Young, because they had a way of being so tight with each other that Ronnie would always play his notes on Earls four beat bass drum which would make it sound even fatter and it just gets you in the groove, it just gets you wanna dance!"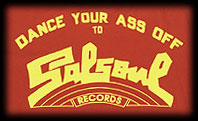 The SalSoul Orchestra was also fronted - but in some of the album covers - by a knockout gorgeous looking, girl. The girl's name is Ellen Michaels and she's the girl in the legendary "Dance your ass off..." T-shirt in the cover of the Original SalSoul Classics CD. She is also to be seen in the covers of the Nice N Naasty, SalSoul Classics 2 and SalSoul Christmas Jollies albums.
I get so many many requests from people who wants to buy one of these SalSoul "Dance your ass off..." T-shirts... and other stuff like that. I know that with the Double CD 'Original SalSoul Classics', which came in the early 90's, you could order that T-shirt. Are there any plans to make them again?


"Yes! Now that we've sold our business, I'm in the fashion apparel business. I have just signed a license for Von Dutch, I don't know if you're familiar with it, but it's a fashion brand and we just signed the license for children's, for all their clothing and apparel. So we are going to put out some SalSoul apparel!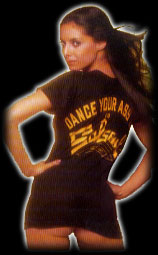 I have talked to some retailers now and we're pretty excited about it and we do wanna pay tribute to Ellen Michaels who was the model on the SalSoul T-shirt shot that was seen and heard about around the world. That was another pleasant surprise, when we did that... We always wanted to be an edgy brand, an edgy label. When we started out that was our concept - to be on the edge. To be, you know, sensuous and sexy but not vulgar. When we asked Ellen Michaels to model that T-shirt the idea was 'They were dancing their asses off at the clubs' and we made that our motto and the out concept was to shoot a girl in the T-shirt with no panties on her ass and somehow doing it a way that it wasn't vulgar.
We did the shot and it worked and... we never anticipated the demand and the excitement and the ruckus that this photo started. It ended up on matchbooks, playing cards, posters, pictures in Japan to Germany, France, Italy, South America, I mean - it was just a phenomenon. And we were very happy about that."
Ellen her self told me the following memory from back in the days; "The year that Nice N Naasty came out, probably 1976, I went to the Billboard Magazine music awards with the Cayre Bros and Vince Montana Jr., and Billboard Magazine called me up to the stage for an honorary music award for the best album cover of the year. My speech included 'From the BOTTOM [get it?] of my heart, I thank you all.'"
Who designed the trademark SalSoul logo and the clouds and rainbow sky Disco 12" cover jacket?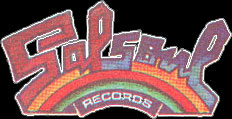 "At the time when we started SalSoul I was friendly with a graphics artist named Johnny Crespo and I explained to Johnny what I wanted - it was a label for all the people, not just black, not just white, not just latinos - it was for everybody and we wanted to just have a good time in the music and then would it appeal to all kind of ethnic classes. Johnny came up with the rainbow and he came up with the clouds and he gets a 100% of the credit for that logo and the clouds."
It's a wonderful logo.
"Yes it is!"
When you started hearing "Disco" songs in the early 70's, what did you think about it? I guess you must have liked it as you were one of the first on the train...
"I thought it was GREAT! As I told you, I used to go to the clubs and right about that time in the early 70's, somehow I guess the technologies for manufacturing bigger space speakers, better quality sound and better midrange speakers, better tweeters, these lights that were somehow synchronized to the music and putting that all together in a dark room and playing some good music that was recorded pretty well - it was something that we never we never heard before. We never experienced it. It was just an out of this world experience. It kind of gets to you, it's like a magnet which kept drawing you back.
Today we take it for granted because it's been around for 30 years, but at that time it was something new, something exciting and you know Studio 54 opened up right about that time, so there was a show business aspect to it. Clubs started opening up, some good some bad, but the sound was the thing and 'Dancing your ass off' was another thing. You know, it was non-stop dancing and no one before had ever played a record without stopping and going into the next record.
So it was a new phenomenon, it works, the concept works and I think it's still popular today. The music has changed but the club concept is popular, the non-stop music with lights and sound effects. And you know, as young people... we like to move, we're not old, we've got ants in our pants and this is an attraction to us."

Finally Ken, Have you still got contact with any of your old acts?


"Yes, I have contact with Earl Young and Bunny Sigler. Bunny was a singer and producer for me. In fact, Bunny Sigler was gracious enough to come with me... I had a driver for over 40 years, he passed away last year and Bunny flew down with me to Miami to sing at his funeral, the Lords prayer. He just was tremendous and everybody there was breath taken, a breathtaking experience.
So I've kept a very close contact with Earl Young, Bunny Sigler, I speak to Vince sporadically and also, as said earlier, I'm in contact with Loleatta Holloway. Loleatta and I are still very close."
OK Ken - THANK YOU THANK YOU so very very much for your time...
"THANK YOU for your interest."
It was really a great pleasure to talk to you and I hope to see you next time when I'm in New York.
"Thank you very much. Thanks again Claes. And when you come - you call me..."
Yes, I will. Thank you!
"Thank you buddy!"
Ken, Joe and Stan Cayre went all the way from duty free shopping, through pantyhose to start one of the most influential record companies of the whole Disco era.
Even though they shut their recording business down in 1984 and the brothers moved into the video and computer games industry, they always kept ownership of their SalSoul label.
It's fascinating to see (and hear) that the music they recorded almost 30 years ago, still have a large impact on today's music scene and that it's still very popular.
Their SalSoul recordings sounds as good today as they did way back...
Long live SalSoul !


Ken tells me his own view of the huge success he and his brothers had with SalSoul...
"I'm very fortunate to have been
at the right place at the right time!"