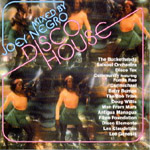 What they did was making house kind of music but with a Disco touch. The songs sounds like a classic Disco tune but are using all the latest equipments and machines, including samplers. The whole idea behind this music genre is that the songs should sound and breathe DISCO.
Dave was one of the first producers to sample from disco music and it is said that the term "Disco-House" was first invented by the music press to describe Dave's output under his Joey Negro alias.
OK, it wasn't "officially" called Disco-House until in the mid 90's - but the idea and music was the same all the time and Disco-House is really the closest you can get to real classic Disco.
It's hard to say if the Disco-House scene came out of the new remixes of classic Disco tracks that hit us in the late 80's or if it came out of sampling Disco tunes to go with new House tunes. I guess there could have been a combination of both.
One of the first big hits using sampling was the Black Box's 1989 worldwide hit - "Ride on time" - which was sampling the SalSoul Records diva Loleatta Holloway's magnificent song "Love sensation" (this song was also sampled by Marky Mark in his 1991 "Good vibrations").
But the Black Box track was more of a House song than a Disco-House tune. But I guess the use of sampling like this definitely opened up the eyes (and ears) for this new way of "recycle" music. And today more or less all dance music tunes are using samples.
Most of the Disco-House tunes use samples, either instrumental parts, hooks or vocals, from classics and often hard-to-find obscure Disco tracks. Other Disco-House tracks are just all brand new tracks created and inspired to sound like a Disco classic.
A perfect example of the later is the Pet Shop Boys' brilliant "New York city boy" with its clear Village People influences. The 'Boys have also admitted that they wanted to create a song that sounded like a Village People hit/Disco classic and the video is shot as if it took place inside the legendary Studio 54.
One of the true pioneers of the Disco-House scene is really my friend Dave Lee. Under his Joey Negro alias, together with numerous of other alias' [Raven Maize, Rainbow Connection, Sunburst Band....], he have recorded and remixed lots of Disco-House music.
He have also "Discofied" tunes for acts like M People, Diana Ross, Thelma Houston, Take That, Lionel Ritchie, Sheena Easton and other stars.
Dave REALLY knows everything about Disco and that's why his tunes are such excellent pieces of Disco-House and his name have got lots of respect from business people all over the world.
Dave uses the sampling technique... He writes an own house track and with some perfect Disco samples he really get his tunes to sound like a classic Disco gem. And this is the difference between a House track with a Disco sample and a Disco-House track using a sample - The House track sounds like a "usual" dance track while the Disco-House track sounds like a 70's Disco tune.
Disco-House tracks can also be covers; like in the late summer 2000 when Dave's alias, Joey Negro, returns with a VERY slamming remake of the Nile Rodgers & Bernard Edwards [Chic] written Norma Jean classic - "Saturday".
As always it's very uplifting Disco-House at its best and promotional copies of the song appeared in radio top lists and DJ charts long before its official release. A great Disco song, in a great new Disco-House remake.
In 2001, former James Bond title track singer - Sheena Easton ["For your eyes only"] - returned with the Disco cover album Fabulous. First single out was her version of the classic Moroder/Belotte Three Degrees' track "Giving up Giving in", this single got a remix treatment by no other than Joey Negro. But on the album there's other classic Disco tracks like "Don't leave me this way" (Thelma Houston), "Love is in control" (Donna Summer) and "Best of my love" (Emotions), among other classic Disco tracks.
But it isn't always just covers or new songs... In late 2000/early 2001 Defected Records in the UK release a remix of the classic Loleatta Holloway track - "Dreamin'". They brought in the US remix team - Jazz-N-Groove - for this excellent workout and J-N-G have turned it into a great dance record. What makes it even better is that it's true to form and that only original parts were used. The guys actually had the original 24 track master to play with for this remix. This is superb Disco-House for the new Century.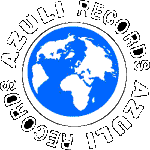 Besides Dave and the releases on his Z Records label, the UK label Azuli was also among the first to take on the Disco-House music with acts like Disco Elements, Chocolate Fudge and some others.
Azuli are still one of the main labels for Disco-House which they prove with releases like Bini & Martini's "Happiness" (February 2000), which is an excellent track that is sampling Sylvester's "I need you" and Cuba Gooding's "Happiness".
Lifeforce was the name of another great Disco-House act, which was the work of Dave's friend Andrew Livingstone.
All of these acts and anything by Dave Lee (or aliases) are really worth checking out if you're into Disco-House.
There was a period in the mid 90's the Disco-House scene wasn't that big, but in the later part of the 90's this kind of "happy-House" got a new life. Sometimes people would refer to it as "Handbag", but Disco-House is the best expression in my opinion.
We got lots of new covers of old classics - mostly Disco classics. We also got lots of Housed-up remixes of classic Disco tunes, but where the remixers had kept the Disco feel from the original...
One very good example is the Phats & Small remix of Earth, Wind & Fire's classic "September". That's an excellent example of how to remix a classic into a Disco-House track.
Phats & Small is really a group that has understood what Disco-House is, or as they have chosen to called their music - Mutant Disco. Just check out their "Feel good", in which they sample B.T. Express' "Does it feel good to you" or their first single "Turn around" where they're using a sample of Tony Lee's obscure classic "Reach up" and the Change mega-classic "the Glow of love".
During 2000, two of the biggest worldwide hits were Spiller's "Groovejet" and Modjo's "Lady". Both great Disco-House tracks that use samples from classic Disco tracks. Spiller samples the SalSoul classic "Love is you" by Carol Williams, while Modjo sample the Chic classic - "Soup for one". Modjo sampled Chic again in their 2001 hit - "Chillin'", this time it was "Le freak" the song is built around.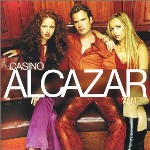 In the year 2000 a new Swedish Disco-House group was first heard. They called themselves Alcazar and their first hit single, originally released in Sweden in May 2000, was called "Crying at the Discoteque". This track became huge on the dancefloors in Europe during Summer of 2001. In this track they sampled the classic Sheila B. Devotion hit "Spacer" [written by Nile Rogers & Bernard Edwards].
They followed up this hit with sampling another Chic classic - "My forbidden lover" - in their Winter 2002 hit "Sexual guarantee".
The whole album - Casino - is a uplifting Disco-House album which, among these previously mentioned hits, also include a great cover of the Human League classic - "Don't you want me" and in the track "Paradise" they sample S.O.S Band's "Take your time (do it right)" in a really clever way.
Originally it was planned for Alcazar to sing the Swedish song competing in the 2002 Eurovision Song Contest - "Never let it go" - but it's now performed by Afro-Dite since Alcazar have been so busy with their international career. But this song is also a terrific uptempo Disco-House track which probably will be one of the top tunes of the contest.

Even "classic" artists as Tom Jones have used Disco samples to give their hits a more Disco touch. In the 'Peppermint Disco Mix' of Tom's song "Sex bomb", Mousse T. used Sister Sledge's "All American girls" to create an excellent Disco-House version of the song.
Another great Disco-House tune is Gusto's "Disco's revenge", you know the song with this "dum-dum-dum di-di-di dum-dum" and with samples from a kind of unknown Harvey Mason track called "Groovin' you". Actually Gusto got one of the most legendary Disco mixers to lay hands on this song, namely no less than - Tom Moulton.

One funny thing with sampling is that the sampled song often gets a new life if/when a tune using this sample becomes a hit. And that's really good for getting attention to the Disco classics behind the hits and keeping the Disco music alive.
Many of the above mentioned sampled tracks have become highly priced collectors items just because of the samples used in these House/Disco-House songs.
Another example of this is Chicago's track "Street player" which was used by Bucketheads in their "the Bomb!". Like "over night" the original 12" single became almost impossible to get hold of and if you would find it the price was really high...

What's surprising with Disco-House is that it seems like it's an European thing. Most of the best Disco-House music is originating from either the UK or from France. One of the best French Disco-House producers is Dimitri from Paris whose gigs at the Playboy mansion now have reached legendary status.
But actually I really don't think the originating country matter in any way, just as long as great Disco-House is being produced. I really would love to see (and hear) more Disco-House coming out all the time.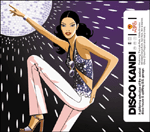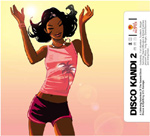 During the year 2000 a UK company called Hed Kandi started to release different series of various Dance music.
In these series there's one great series for excellent Disco-House called - Disco Kandi.
As they have explained it themselves; "A glittering selection of the sexiest disco house & uplifting U.S. Garage".
This is stuff any Disco-House fan will just LOVE!
All albums are double CD's and include work or mixes by people like (of course) Joey Negro, David Morales, Mousse T., Negrocan, Superfunk, Fire Island, Loleatta Holloway, First Choice, Gusto, Bini & Martini, Jocelyn Brown and many many more.
In these collections you'll really find some of the greatest Disco-House available, you better check them out!



Download the FREE basic RealPlayer...

CLICK to hear some DiscoHouse songs...
San Francisco
2 Phat Nerds feat. Martin

Happiness (David Morales Mix)
Bini & Martini

Happiness (Jeremy B Mix)
Bini & Martini

Happiness
Bini & Martini

September
Earth, Wind & Fire

Disco's revenge
Gusto

Saturday (Gridlock rmx)
Joey Negro

Saturday (Solar rmx)
Joey Negro

What a life
Joey Negro

My feeling
Junior Jack

Don't stop the music
Lionel Ritchie

Angel St.
M People

Chillin'
Modjo

Lady
Modjo

I need you
Nikita Warren

24-7
Orlando Speed World

New York City boy
Pet Shop Boys

Feel good
Phats & Small

Turn around
Phats & Small

Surrender
Rainbow Connection

Giving up giving in
Sheena Easton

Groovejet
Spiller

Do U really love me
Sunburst Band

New York City woman
Sunburst Band

U make me so Hot
Sunburst Band

Sex bomb
Tom Jones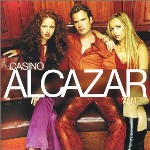 Click to buy from


European release
Sexual guarantee
Crying at the discotheque
Don't leave me alone
Almost famous
Paradise
Transmetropolis
Stars come out at night
Paris in the rain
Baby come back
Breaking free
Don't you want me
Shine on
Ritmo del amor
Tears of a clone
Bells of Alcazar
Blues in G minor


Click to buy from


American Dream - Jakatta
Moody - Sessomatto
We Gonna Make It - Benjamin Diamond
K-Gee - MFSB
Feel The Need - Lab Rats
Wonderland - Atlanta
I Know You, I Live You - Yolanda Wyns
Dancin' - Doug Willis
Living From Your Mind - Brick
Skate Dancer - Doug Willis
Teardrops - Lovestation feat.Fayleine Brown
New York City Woman - Sunburst Band
Wishin' You Were Here - Blaze

For more DiscoHouse CD's...
Click here!