Dave grew up in Isle of Wight and his late teenage years he spent selling ice cream and sorting onions - to make money to buy records. In 1986 he moved to London and got his first "real" job in a Record store called Smithers & Leigh.
In 1987 Smithers & Leigh was closing down and Dave got a job in a record distribution company called Rough Trade Distribution, where he started up their dance department - Demix and was working with labels like Rhythm King and Big Life.
After 1 successful year with Demix he started own record label in 1988 - Republic Records, probably UK's first soulful house label. It was on Republic he released his first own production; M.D.EMM - "Get busy". He had the label running for about 3 years and he released most of his early work on the label.
The best of his own work was, in Dave's own opinion, "Forever together" by one of his alter ego's Raven Maize. One funny history around this track is that Dave pretended it was by a just-released prisoner, fresh out of jail, which led to many speculations and built up a hype around the song. Actually the song is a cover of the classic Exodus' song "Together forever".
On the Republic label he also released some classic songs he licensed from US labels, songs like "You're gonna miss me" by Turntable Orchestra, "Reachin'" by Phase II and "Take some time out" by Arnold Jarvis.
In 1991 he released his first record as Joey Negro - a name he made up from two records he had on his desk; Pal Joey and J Walter Negro. His Joey Negro alter ego is now said with great respect within the music business. The first song under his most known alter ego was "Do it believe it" and was released on the US House label - Nu Groove.
Dave tells me he made up the name to sound like a New York Hispanic, because he thought it sounded more exotic to the English audience. Joey Negro was born.


The second Joey Negro single was "Do what you feel" and it was released on Dave's new label Z Records. Dave had the record shrink-wrapped to make it look like a US 12" when he released it and he said in an interview; "When I recorded it I wasn't sure how people would react to it, I didn't know if they would like it so I thought that I'd disguise it as a US record."
The song was later picked up by Virgin/Ten Records and it did very well in the clubs and became a Top 40 pop hit. Besides being a big club and pop hit, it also really established Dave Lee as a respected producer. To follow up the success of the single he got an album deal with Virgin/Ten.
Don't forget to check out the Z Records discography in the bottom of this page...
At around this time he also started to gain credit for his brilliant remixes and he did many remixes during this time. Dave himself thinks his best remixes from this time probably are "Can't get over your love" by Simphonia, "Shine on" by Sold Out and "Direct me" by Reese Project.
So far, Dave has only released one full-length album with own material credited to Joey Negro as artist, but numerous of great 12" singles. Look out for the great "Enter your fantasy" 4-track EP, with 4 great Disco-House songs - "Love fantasy", "Get up", "Enter your mind" and "Everybody".
Dave was one of the first producers to sample from disco music and it is said that the term "Disco-House" was first invented by the music press to describe Dave's releases under his Joey Negro alias.
In 1992 he was voted best UK Remixer by both DMC/Mixmag and D.J. Magazine in acknowledgement of his brilliant remixes for both dance and pop artists.
When Dave later in '92 released his "Universe of Love", it was released as a special DJ promo triple 12" pack and in the DMC [Disco Mix Club - Remix Service] related Mixmag Update magazine you could read about it in two different places in the same Mag;
Essential Vinyl
"Special triple pack only for DJs brought to us by Dave Lee with the help of Andrew "Doc" Livingstone, a stunning celebration of '70s garage music. On the package you will enjoy reprises of two classics, "Do you believe" and "Do what you feel" but it's "Universe of love" that will fire the house up."
"This is a very limited promo for the forthcoming debut album from Joey Negro and if this is anything to go by we are in for a treat. A triple pack with remixes of older material such as "Do what you feel" and "Do you believe" plus new tracks, all gems. The title track "Universe of love" for example is a beautiful produced slice of disco/garage delight with Joey Negro stamped proudly all over it. This also contains the next single "Whatever happened to the music", the Trammps classic. No messing around as they came back into the studio to re-do this, what a result! Quality music with melody, song and a lot of class"
(5 dancers = Guaranteed floor filler / Greg Fenton)
It was about the time of the second Joey Negro single Andrew "Doc" Livingstone and Dave Lee became partners. Andrew had played keys on some of Dave's work and they had became buddies, so it was quite natural for him to ask Andrew become partners when the workload got too much for one person. Together they leased the Unit 3 studios in Camden, North London, where most of their excellent remixes and productions was done.
Some of the highlights include Thelma Houston's "I need somebody tonight", Diana Ross' "Love hangover", "Girls & Boys" by the Hed Boys [another of Dave's alias'] and the UK # 1 Pop Hit "Relight my fire" by Take That (a cover of the Dan Hartman classic).
Both Dave and Andrew tell me they have had some brilliant times at Unit 3, but they havenít worked together for some years now. Because when their studio lease expired and the landlord wanted to increase the rent by over 50% - the two friends decided to go separate ways.
Dave have set up a new studio in Islington, North London, and Andrew have set up a studio at home - to be able to spend more time with his kids. They still speak a lot and is still very good friends, even though they don't work together.
Musically Dave and Andrew have a similar taste in music and both see Disco music as a great inspiration. Dave is now more into using real instruments (Rhodes, live bass, etc) and is into full songs. While Andrew is more into using filters and messing up samples and more electronic sounds. Or as Andrew say himself "I am trying to develop the disco-ey sound in the same way that Georgio Moroder or Francois Kevorkian took it to a new level."
Andrew has released some records on his own and his most famous track is a tune called "Bamboogie" under the alter ego Bamboo. This tune got to # 2 in the UK Charts and was based around a sample from KC & The Sunshine Band, an idea Andrew got from seeing a Budweiser advert on TV. You should also look out for some great Disco-House 12" singles he released under the name Lifeforce years ago.
Mark Moore, one of Dave's long time friends told me the following about his friend; "Dave Lee is one of the most passionate producers I know who is also one of the most interesting and interested. He is down to earth and at times a bit of a party animal too! He's friendly and reliable and would bend over backwards to be helpful."
But Dave has also made recordings under many other alter ego's, except for the most famous Joey Negro he has used names like; Swingtime Dee, Raven Maize, Doug Willis, Mistura, Z Factor, Foreal People and Sunburst Band just to mention a few.
He have explained that he's not making up all these pseudonyms because he would be shy or something, it's just that he releases so much stuff all the time that he thinks the different names would be a great way of keeping track. Then he use the name again if he's about to release something new in the similar vein.
By the way - the name Doug Willis he got from a character in the TV-soap - Neighbors.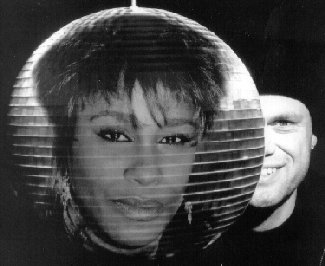 In the late 90's Dave was working a lot with former Disco diva Taka Boom, she was adding her vocals to most of his releases at that time.
For example they made a cover of the old Patrick Adams act Rainbow Brown's Disco classic "'Til you surrender". Dave and Taka released it as "Surrender" under the name Rainbow Connection.
They gave this great classic a new and up to date sound, and one funny detail is that Taka actually happens to be best friends with the singer of the original - namely Fonda Rae.
But... besides the fact that she is best friends with Fonda Rae, Taka also happens to be the sister of the famous and legendary Chaka Khan.
In fact - in 2001 Dave re-released this track ["Surrender"] again, but this time under the name Prospect Park.
In 1997 Joey and Taka released a single called "Can't get high without you" on Dave's own label; Z Records. In the fall of 1998 the song was remixed and re-released on the US DJ Eric Morillo's new label - Subliminal Records. DJ's all over the world loved the song and the success of this double 12" single pack was soon a fact - and in the last week of October, the song was # 1 in the Billboard Dance / Club Play Chart.
The song came in 8 mixes, Joey Negro has mixed two of them himself, the Philly World Mix and the Sessomatto Dub. Other mixes are done by Eric Kupper, The Constipated Monkeys (Jose Nunez and Harry "Choo-Choo" Romero) and The Trunkids (Halo Varga and Angel Alanis).
Another funny detail with this release is that it has a special thanks to Maria Granditsky on the label. Maria was the one who put Dave and Taka in touch with each other, my dear friend Maria is most known to us Net surfers as Miss Funkyflyy.
The success of "Can't get high..." was huge in the US and the song was crowned the 1998 Dance Single Of The Year in the American ASCAP Writer's awards.
In late 1998 Dave also released a whole album called Here comes the Sunburst Band under the name Sunburst Band. The vinyl copy is a 3 LP set and the album include 12 songs - some really good funky-disco-house tunes like; "U make me so hot", "Big blow" (which always give me associations to Jimmy Castor's "Bertha Butt Boogie", but actually is a cover of the Manu Dibango song with the same name), "Master Rocker" and the title track of the album "Here comes the Sunburst Band" which sounds influenced by Chic's song "Chic cheer".
Check out the Barry White'ich "What's your sign" and the nice "New York city woman", but there's also some garage-ey tunes like "I'll be there 4 U". It's more jazz influences in this record then we're used to in his work, but this release is still something for every Dave/Joey fan to look out for.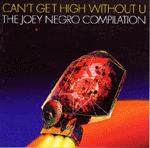 The new Millennium couldn't have started better for any Dave Lee/Joey Negro fan... In February 2000, the famous Azuli Records in the UK released the CD - Can't get high without U - the Joey Negro Compilation. "Finally" a CD that includes some of Dave's best moments as a writer, producer and/or remixer.You'll find great tracks under many of the Dave's alter ego's, like Sunburst Band, Z-Factor, Doug Willis and Raw Essence - all with classy Disco samples like in "the Lovin' game" where Joey samples Brainstorm's "Lovin' is really my game"...
Besides this, all the songs on the CD are all segued together into a 70 minutes Disco-House orgy by Joey himself - this is the record that any Dave fan really "Can't get high without... (U)". See the GREAT tracklisting below...
| | |
| --- | --- |
| Joey Negro | "Can't get high without U" |
| Sessomatto | "I'm back" |
| Dino & Terry pres. Karla Brown | "Get another love" |
| Sunburst Band | "Big blow" |
| Mistura | "Think positive" |
| Agora | "Montayo" |
| Z-Factor | "Gotta keep pushing" |
| Mistura | "You can't run from my love" |
| Sunburst Band | "Garden of love" |
| Raw Essence | "the Lovin' game" |
| Doug Willis | "Got to get your own" |
| Pasha | "One kiss" |
| Thelma Houston | "I need someone tonight" |
In the beginning of 2000 Dave released, as Joey Negro feat. Taka Boom, a track called "Must be the Music". This is NOT a cover of the 1981 classic Secret Weapon track of Prelude Records fame. It's just the title that's the same. The track actually uses pieces of another Prelude classic - Sticky Fingers' "Wastin' my love".
Late summer of 2000 - Joey Negro returns with a more commercial but VERY slamming remake of the Nile Rodgers & Bernard Edwards [Chic] written Norma Jean classic - "Saturday". As always it's very uplifting Disco-House at its best and the release was a sure floorfiller. Promotional copies of the song appeared in radio top lists and DJ charts long before its official release. This top tune is released on Yola Records, a sub-label of the UK Azuli label. The double promo 12" comes in Gridlock and Solar remixes to satisfy every dance floor. The Solar mixes are by Dave as well as the Original Club mix which is also available on the commercial 12".
The idea of covering this song was suggested to Dave by Incentive Records, who also are involved in this release. Make sure to check it out!!!
During summer 2001 Dave released an excellent cover version of the Silver, Platinum & Gold track "I got a thing". This track was released under his Foreal People alias and is credited to Foreal People feat. Taana.
This Taana is no less than the famous WestEnd Records Diva - Taana Gardner.

In the first months of 2001, it's time again for another Joey Negro album. Azuli released the CD - Back to the scene of the crime. Another great CD with stuff that Dave has been working on and with, either as a remixer, artist or producer.
Included in this CD is the track that probably is Dave's biggest hit, Jakatta - "American Dream". This track samples music from the film American Beauty and it's told the Ministry label paid a LARGE amount of money in a bidding war to get the rights to this song - and it seems it was well invested money since it became a huge worldwide HIT.
You also have to note the "Disco [Travolta] pose" of the murdered person silhouette, a clear hint of what you can expect to hear at this 'Back to the scene of the crime' album. Check the tracklisting...
| | |
| --- | --- |
| Jakatta | "American Dream" |
| Sessomatto | "Moody" |
| Benjamin Diamond | "We Gonna Make It" |
| MFSB | "K-Gee" |
| Lab Rats | "Feel The Need" |
| Atlanta | "Wonderland" |
| Yolanda Wyns | "I Know You, I Live You" |
| Doug Willis | "Dancin'" |
| Brick | "Living From Your Mind" |
| Doug Willis | "Skate Dancer" |
| Lovestation feat.Fayleine Brown | "Teardrops" |
| Sunburst Band | "New York City Woman" |
| Blaze | "Wishin You Were Here" |
Throughout 2001 and 2002 Dave keeps himself busy releasing stuff under several of his aliases, where Jakatta is probably the most widely know "act" - scoring hit after hit for Dave and the Ministry of Sound label. Dave also brought in famous UK artist Seal as singer of the track "My vision".
But besides Jakatta, Dave also released other great stuff on his own Z Records, stuff like "Sweet magic" by Mistura feat. Taana Gardner, the "Full frontiera" EP by Nova Frontiera and others.
In April 2003 he released the Jazz'N'Groove remixes of the Fonda Rae Disco classic "Over like a fat rat" (credited to Community feat. Fonda Rae) on his Z Records. A great remix of this extremely hard-to-find original...

In 2003 Dave hits us with another Joey Negro album. This time released by his own Z Records. The CD is called Pleasure House, with the sub-title Joey Negro's Soulful, Funky, Sexy Best VOL 3.
This is a double CD were the first CD is mixed by the man himself, as said on the record, it's For listeners, loungers, dancers & maniacs, while the second CD is unmixed and include Full length for fiddlers, DJs, Musos & messers.
Again work by Dave/Joey either as remixer or by some of his monikers like Doug Willis, Sessomatto, Sounds of Inner City, Akabu, Motif, Community feat Fonda Rae and others.
As always - Disco House of the best kind, just see the tracklisting of the mixed CD...
| | |
| --- | --- |
| Community feat Fonda Rae | "Over Like A Fat Rat" |
| Secret Sounds | "Love is Freedom" |
| Paul Johnson | "Follow that Beat" |
| Doug Willis | "Begun 2 Luv U" |
| Motif | "Let The Madness Begin" |
| Sessomatto | "I Need Somebody" |
| Akabu | "The Way" |
| Q Burns feat Lisa Shaw | "Innocent" |
| Kojo pres The Blackbyrds | "Mysterious Vibes 2003" |
| Joey Negro feat The Trammps | "Universe of Love" |
| Simphonia | "Canít Get Over Your Love" |
| Sounds of Inner City | "Inner City Groove" |

The Many Faces Of Joey Negro CD was released in 2006. It's a double CD with the first one presenting the man's original productions, while the second one gives you remixes of his work by some of the worlds top remix talents - like; Masters At Work, Idjut Boys, Cleptomaniacs, Martin Solveig and Audiowhores.
The CD sure shows 'the many faces of' this great guy. It's uplifting pumping House with a twist of cosmic flava.
Click the covers for complete tracklists...


In 2009 it Dave released his second faces - The Many Faces Of Joey Negro volume Two.
Another double CD collection where the first include his own productions under aliases like; Z Factor, Doug Willis, Sunburst Band, Akabu and Sessomatto, plus work done as Dave Lee and Joey Negro.
The second CD include some of his remixes for others as well as remixes others has done to his material. Find remixes by people as; DJ Spen, Dave Spoon, Henrik Schwarz, Mark Grant among others.

In 2010 Dave's Joey Negro alter ego celebrates 20 years and to honor these two decades of great Disco-House Dave released the triple CD box 20 Years of Joey Negro (incl. 10 years of the Sunburst Band). He brought in friends Grant Nelson and DJ Spinna to mix together one CD each...
Grant mixes together the Dave/Joey releated material and remixes, while DJ Spinna takes on the Sunburst Band tunes and create a long Sunburst orgy.
The third disc is bonus materials in shape of special remixes of Joey related tracks by MAW, Yolanda Wyns, AC Soul Symphony, Joey Negro, Z Factor and others...
Already looking forward to the upcoming 20 years!!
As a Remixer Dave's famous for his Disco-House sound and he has done remixes for stars like M-People, Diana Ross, Pet Shop Boys, Sister Sledge, Lionel Ritchie, Sheena Easton, Artful Dodger and the Brand New Heavies... the list could go on and on and on... Dave is credited with over 200 releases as an artist and producer/remixer - So I won't even try to list a complete "Remixology" here.
Of the releases Dave's been involved in, he's most satisfied with the mixes of Diana Ross' "Love hangover", Benjamin Diamond's "In your arms (We gonna make it)", "Philly groove" by DJ Romain & Danny Krivit and Inner City's "As if I am".
Of his own work he likes "Can't get high without you" under his Joey Negro alter ego and his Sunburst Band album - 'Here comes the Sunburst Band'.
But Dave has never been very keen on making real commercial tracks just to make money. He has been working on some, but there have always been other, and in Dave's opinion - more exciting - projects coming up that he has chosen instead. Most of his projects probably just ends up selling a couple of thousand records and he's more satisfied with that than the idea of making a commercial track just to make lots of money. That's just the way he is.


Dave was also among the few DJ's who was asked to remix songs for the Red, Hot & Dance album.
For this special AIDS benefit album he did a remix of Crystal Waters' "Gypsy woman", you remember the song with this "La-di-di La-di-da" from the beginning of the '90s.
Other acts and Remixers who contributed to this album were George Michael, Frankie Knuckles, Madonna, David Morales, PM Dawn, Seal, Lisa Stansfield and Sabrina Johnson among others...
Dave always makes his excellent remixes with a nice Disco touch, often with a little sample or snippet from an old Disco tune... For example he used Jupiter Beyond's "River drive" in his own "Love fantasy", Gibson Brother's "Oooh, What a life" in his "What a life" (actually this is a cover of the Gibson's song) - and in one of my personal favorite Joey Negro remixes - Nikita Warren's "I need you" he sampled the great - but quite unknown - Disco stomper "You got me dancing in my sleep" by Frisky. That remix is really a killer!!!
When Take That was recording the late Dan Hartman's "Relight my fire" it wasn't really surprising that they had Dave and Andrew to produce it, to give it the right Disco touch. Dave also did the 12" remix (of course). Critics said; "The magic touch of Joey Negro and Andrew "Doc" Livingstone has given a touch of class to this cover...". And - this was actually the first time this club classic became a hit in the UK!!!
But "Relight my fire" isn't the only Disco classic Dave has produced for other people. As the great Disco remixer and producer he is, Dave was hired in 1998 to produce 911's cover of the Bee Gees' classic - "More than a woman". This cover became a # 2 pop hit in the UK that year and did well in many countries all over the world.
Dave have been asked about the difference in producing for a group like Take That or 911, compared to doing a track of his own and he replied;


"Doing a track like Take That is so hard because basically you have the man from the record company in the studio telling you what they want it to sound like. Unfortunately, those kind of people find it very hard to articulate what they want musically. They just keep saying things like 'I want it to sound bigger... can you make it sound bigger?'"
And he continues; "'Relight My Fire' was a really tricky one to do because we had to do it three times. We did it first time and they decided they didn't like Robbie Williams doing the vocal so we had to do it over again. Then they decided that they wanted to bring Lulu in so we had to do it once more. It was hard work but it was well worth it financially."
Next question was (of course) how many remixes it would take to make the same money as one production. Dave answered; "It's hard to say. When you are doing a remix there are all kinds of cost that go with it. Not only is there the studio time, there is also the expense of anyone I might like to bring in, like a bass player. I didn't earn too much from 911 because it wasn't such a big hit, but 'Relight My Fire' was a massive hit all over Europe and went onto a 'Best Of' album which sold loads... I think it would probably be about fifteen remixes to one Take That sized production."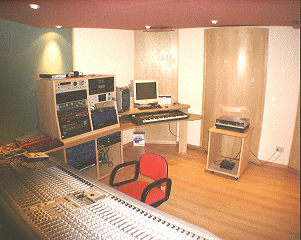 Beside all his great remixes and studio work he's also a highly regarded and popular DJ. He plays mostly US vocal Garage and the work by other remixers like; Masters at Work, Blaze, Todd Edwards and Tommy Musto among others. He usually also use to mix in some classic Disco tracks between all the garage tunes.
Dave's very first gig as a DJ was at Sunday Night Funktion in Colchester. One of his most memorable gigs was at a club called Yellow in Japan. That was the first night where he could play lots of Disco stuff and the crowd there loved it! Among his worst gigs he has mentioned one in Ealing in a place that were more into music like the Prodigy than Dave's Disco-House and his special space effects, which is also his "trademark".
A fine example of his DJ'ing is Dave's 2 hours show in 'the Essential Mix' on BBC Radio 1 broadcasted in March 3, 1996. The songs played was;
| | |
| --- | --- |
| Don E | "Don't She" (Island) |
| Bizarre Inc. | "Keep The Music" (Mercury) |
| Dianne King | "You Give Good Strong Love" (Columbia) |
| Kenlou | "What A Sensation" (Masters At Work) |
| Serena | "Crazy" (Love To Be) |
| Gat Decor | "Passion" (Way Of Life) |
| Urban Bass Project | "Deliver Me" (Bassline) |
| Thelma Houston | "I Need Somebody Tonight" (Azuli) |
| Doug Willis | "Keep On Keepin' On" (Z) |
| Sharon Redd | "Beat The Street" (Prelude) |
| Key II Life | "Find A Way" (Suburban) |
| Pauline Henry | "Love Hangover" (Sony) |
| Musique | "Keep On Jumpin'" (Prelude) |
| First Choice | "The Player" (Philly Groove) |
| Lifeforce | "Philly Jump" (Acetate) |
| Funkshun | "Feel Real" (Subwoofer) |
| Roy Ayers | "Turn Me Loose" (Polydor) |
| Nu Yorican Soul | "Mind Fluid" (Talkin' Loud) |
| Francois K | "Kyperdelic" (Wave) |
| 4th Measure Men | "The Need" (Basement Jaxx) |
| Steve Banzara | "Black" (Oversky) |
| Don Carlos | "Alone" (Irma) |
| Blaze | "Fantasy" (Shelter) |
| Alexander Hope | "Brothers and Sisters" (Music USA) |
| Byron Stingley | "I'm Witcha" (Nervous) |
| Inner Life | "Ain't No Mountain High Enough" (SalSoul) |
What most people don't know - is that Dave actually is one of the world's most devoted Disco connoisseurs...
I most definitely know, since I've had the great opportunity of speaking to the man in person by phone a couple of times. We have also faxed and e-mailed each other a lot and Dave has made me these great tapes with lots of hard to find and obscure disco tracks plus that he have recommended me lots of other great disco music. I'm still trying hard to get hold of all the stuff he has recommended. And he does have a HUGE collection to choose from, he estimate the collection to some 10-15 thousand records...
Disco tracks he doesn't know of, or have - aren't worth having, and his unbelievable knowledge of Disco really goes beyond my wildest imagination. He really knows all the obscure disco tracks you can think of, plus lots of stuff you've never even heard of. But he does love to spend lots of time and money in second hand stores trying to find "new" stuff he didn't know before.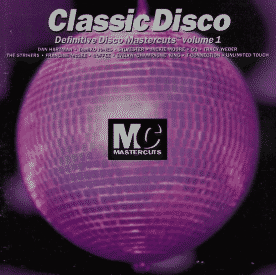 Because of his great knowledge it's not surprising he was one of the guys selected to pick out the songs to the Master Cuts' - Classic DISCO CD.
Some of the great songs found on the album is Tamiko Jones' "Can't live without your love", Sylvester's "I need you", Tracy Weber's Larry Levan mixed top tune "Sure shot", Coffee's "Casanova" and Francine McGee's instrumental Disco orgy - "Delirium".
After compiling the Master Cuts CD he said; "If I had been allowed to choose songs freely it most definitely would had been more obscure 12"s, but I'm anyhow quite satisfied with the song selection."
But after that CD he have compiled lots of other Disco and Disco-House records, like Disco Spectrum - Real Disco for Real People, Jumpin', Jumpin' 2 and Disco House mixed by Joey Negro... All of these records include lots of obscure and hard to find Disco gems and they're all really worth buying.

Disco Spectrum includes hot classic tracks like "Bourgie bourgie" - John Davis Orchestra, "I don't want you back" - Ramona Brooks, "Feel it" - Revelation, "You've got that something" - Logg, "San Salvador" - Azoto, "Take some time out for love" - Salsoul Orchestra, "Together forever" - Exodus and many others. You better make sure to read Dave's own liner notes about each track, since those are just as enjoying as all the great music.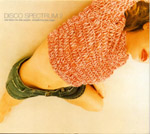 In late April 2000 Joey returned with yet a new release in the Disco Spectrum series, called Disco Spectrum 2. It is another great collection of Disco goodies, even if it's not that immediate as the previous - but this grooves on you by each listening. Just look at songs like "I want you for myself" - George Duke, "Music is my way of life" - Patti LaBelle, "Hooked on your love" - Fantastic Aleems, "Welcome to the Disco" - Air Power, "Two hot for love" - THP Orchestra, "Let me be your fantasy" - Penthouse Orchestra, "Don't let this rainbow pass me by" - Cloud One and others. A double CD with hours of great Disco music.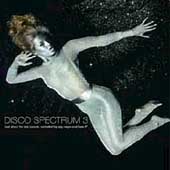 In May 2002 it was finally time for Disco Spectrum 3. Another double CD jam-packed with great classics.
This CD is a little jazzier than the previous ones, but still great. It's including tracks like BT Express' "Does it feel good to you" [sampled by Phats & Small some years ago], the track "Somewhere beyond" by Hi Voltage [Began Cekic bootlegging Quartz and Dan Hartman], Delegation's "Heartache No.9", "Goin' up in smoke" - Eddie Kendricks, "Step by step" - KOXO, "Can't shake your love" by Syreeta, Denise La Salle's "I'm so hot" and others...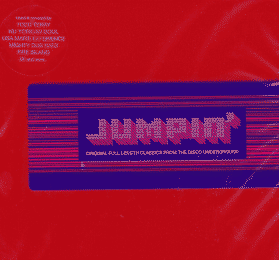 In the Jumpin' records [Jumpin' 1 & Jumpin' 2] you'll also find lots of hard to find Disco classics - great tunes like; "Keep on jumpin'" - Musique, "Disco juice" - Cloud One, "Touch & Go" - Ecstacy, Passion & Pain, "Groovin' you - Harvey Mason, "You've got me dancing in my sleep" - Frisky and "Mainline" by Black Ivory.
In these compilations it's clear to see he was allowed to choose more freely - these records are fierce!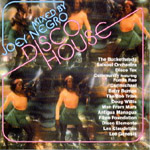 In the mixed party CD, Disco House mixed by Joey Negro, you'll get some more "current" Disco or - Disco House - which really is Dave's trademark.
Some of the tunes in this compilation are his own work under some of his many, many aliases and some are other pumping Disco House tunes that will keep you dance forever. One of the songs is a cover of the classic Phreek tune... "Weekend" - now by Fibre Foundation. Other songs are "Get up" - the Zoo Tribe, "Over like a fat rat" - Community feat. Fonda Rae, "I wanna know" - the Bucketheads among others...

In March of 2000 Dave mixed and compiled a CD for X:treme Records called Joey Negro Presents The Voyage - Excursions into early House Music. This double CD includes one CD with all the tracks mixed together by our man himself, into an over one hour long House party. The other CD holds all these early House classics in their original full-length versions.
The CD's start out with the track that has given the title to this compilation; "the Voyage" by Subculture. Other tracks on the CD is "Take some time out" - Arnold Jarvis, "Let the music (use you)" - the Nightwriters, "Luv dancin'" - Underground Solution [which include samples from the Larry Levan, Paradise Garage and West End Records classic; Loose Joints' "Is it all over my face"], "What you need" - Soft House Company, "Holdin' on" - Intense and one of Dave's own all time Top 20 tunes (see below) - "Alone" by Don Carlos.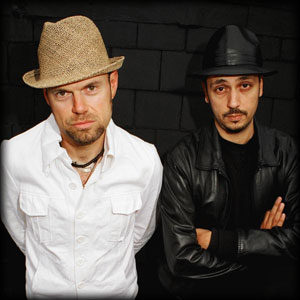 In late 2004, the two Masters of Disco - Dimitri from Paris and Joey Negro - joined forces and released this double CD some of their favorite obscure Disco tunes.
And ALL of these tracks really are obscure, I had only heard a handful of them before...
Dimitri starts out with a die-hard classic by Derrick Harriott and follows up with Vince Montana Jr.'s Goody Goody, Lime, Macho and others to end with Risco Connection. Most in his own edited versions.
Joey starts by 'rolling a joint' and then throws in some UK acts like Spandau Ballet and Yazoo. He also takes you 'Skate dancing' and longing for 'that Friday pay' before rounding off by a wonderful track by Touch.
Many of the tracks of his choice are also in his own re-edited versions.

In January of 2005 Dave mixed together some of his favorite House music on the triple CD - Joey Negro - In the House for Defected Records.
He's a Master in blending music from different decades into a seamless flow of new stuff that sound old and old that still sounds like new and fresh House.
Track listing include classic acts like SalSoul Orchestra, Erotic Drum Band, Brenda Taylor, Roxy Music, Imagination and O'Jays all mixed up with various House tracks [and a few of Joey's own alter egos] like; Blaze, Dimitri From Paris, Sydenham & Ferrer, Mistura, RSL, Rasmus Faber, Sunburst Band and many others.
There's also a Bonus CD-rom with some special Joey Negro re-edits and remixes, as well as an interview, a full Joey Negro discography and more...

During Summer of 2005 Dave Lee released his first Disco compilation on his own Z Records label. Along with longtime friend Sean P they compiled and released the CD the Soul of Disco [compiled by Joey Negro and Sean P].
Together they've picked some 23 rare Soul and R'n'B fuelled gems from the Disco era. Great stuff you might not have even heard before and B-sides to 12" singles people haven't bother to flip.
The two friends worked together already back on the Disco Spectrum collections where they choose the tracks. So you know what to expect!


In September we got a compilation of some of Joey's productions and remixes. Stuff that you would have a hard time find on 12" and CD. Lots of Joey's own work both under his Joey Negro moniker as well as several others, they are all there on the CD - Joey Negro - In the Beginning [Classic Productions and Remixes 1988-1992].
You'll find classic stuff by Reese Project, Joey Negro, Doug Willis, Life On Earth, Azucar, Agora, Pasha, Masters of the Universe, Umosia, Extortion, Raven Maize and others. It's great Disco-House that you'll enjoy!



Download the FREE basic RealPlayer...

CLICK to listen to Joey Negro music on Spotify...



CLICK to hear some Joey Negro songs...
Big blow
Sunburst Band

Can't get high without you
Joey Negro

Do what you feel
Joey Negro

Do U really love me
Sunburst Band

Everybody
Joey Negro

Get another love
Dino & Terry pres. Karla Brown

Get up
Joey Negro

Gotta thing
Foreal People feat. Taana

I'm back
Sessomatto

Love fantasy
Joey Negro

New York City woman
Sunburst Band

Saturday (Gridlock rmx)
Joey Negro

Saturday (Solar rmx)
Joey Negro

Surrender
Rainbow Connection

Think positive
Mistura

U make me so Hot
Sunburst Band

Universe of love
Joey Negro

What a life
Joey Negro


CLICK to hear some Joey Negro remixes...
Don't stop the music
Lionel Ritchie

Angel St.
M People

I need you
Nikita Warren

Giving up Giving in
Sheena Easton


CLICK to hear some Z Records releases...
Over like a fat rat
Community feat. Fonda Rae


CLICK to hear some Joey Negro Disco favorites...
Can't live without you love
Tamiko Jones

Can't play around
Lace

Casanova
Coffee

Dance, dance, dance
Marta Acuna

Dancin'
Crown Heights Affair

Deja vu
Paulinho DaCosta

Delirium
Francine McGee

Feed the flame
Lorraine Johnson

Give your body up to the music
Billy Nichols

Heartbeat
Taana Gardner

Hooked on your love
Fantastic Aleems

I don't want you back
Ramona Brooks

I hear music in the street
Unlimited Touch

Jazz carnival
Azymuth

Keep on jumpin'
Musique

My destiny
Alton McClain & Destiny

Nice and soft
Wish

Oooh, what a life
Gibson Brothers

Out of my hands
Omni feat. Connee Draper

Over like a fat rat
Fonda Rae

Poyson
Gwen McCrae

the River Drive
Jupiter Beyond

San Salvador
Azoto

Serious, Sirius space party
Ednah Holt

Shame
Evelyn "Champagne" King

Street Player
Chicago

Sure shot
Tracy Weber

Till you surrender
Rainbow Brown

Tonight I'm alright
Narada Michael Walden

Turn me loose
Roy Ayers

Won't you let me be the one
Michael McGloiry

You've got me dancing in my sleep
Frisky


CLICK G-clef for a small Joey Negro medley...


Click to buy from


Disc 1:
Summer Grooves - Mirage
Keep In Touch - Freeez
You Don't Care (About Our Love) - China Burton
L.A. 14 - Breakfast Band
Trip To Your Mind - Hudson People
Sore Lip - Ritual
Destination - Warriors
Never Let You Go - Savanna
the Wiggle - Stikki Stuff
Better Things To Come - Nigel Martinez
Zero One - Surface Noise
Disc 2:
Express - 52nd Street
Parisienne Girl - Incognito
You Know Too Much - MBT
Soho Phaze - Elixia
No Secret Affair - Style X
Disco 2000 - Leiah Ikafa
Latin Dream - Antilles
Orange Grove - Ransom McKenzie & Friends
I Like It - Intrigue
I Wanna Dance - Cool Notes
Feel The Reel - Adrenalin
Bentley Boogie - Ed Bentley

Click to buy from


Disc 1:
Erro - Change for Me / MAW - Backfired [Accapella]
Mistura - Think Positive
Doug Willis - Spread Love / Joey Negro - Can't Get High Without You [Accapella]
Z Factor - We'll Keep Climbing
Joey Negro - Can't Get High Without You
Joey Negro - Love Hangover [DJ Spen Remix]
Joey Negro - Ride the Rhythm
Raiven Maize - Forever Together [Grant Nelson Remix]
The Sunburst Band - Fly Away
Dave Lee feat. Ann Saunderson - You're Not Alone
The Blackbyrds - Mysterious Vibes
Joey Negro - Must Be the Music [Nicola Fasano Remix / Grant Nelson Refix]
Nova Fronteira - Balla Conmigo
Dave Lee - Latronica
MAW feat India - Backfired [Nicola Fasano Remix / Grant Nelson Refix]
Z Factor - Make You Crazy
Yolanda Wyns - I Know You, I Live You [Joey Negro Remix / Grant Nelson Refix]
Jakatta - Scattering Stars
Akabu - I'm Not Afraid of the Future
Grant Nelson - Epilogue
Disc 2:
(Sunburst Band)
Searching
What's Your Sign?
Do You Really Love Me?
Moving With The Shakers
U Make Me So Hot [Yam Who? Mix]
We Can Live Forever
Shabadowah
Far Beyond
Everyday
Dusk
Twinkle [Idjut Boys Remix]
Turn It Out [IG Culture Mix]
Atlantic Forest
Survivin' (feat. Leroy Burgess)
For All Eternity
Journey To The Sun [Dennis Ferrer Mix] / I'll Be There For You
Man of War [Henrik Schwarz Mix]
He Is [Ian Friday Tea Party Mix]
He Is [Album Mix]
Until The End of Time
I Know U Care
Fly Away
Disc 3:
AC Soul Symphony - Still In Love [Joey Negro Love Symphony Mix]
Raven Maize - Forever Together [Grant Nelson Remix]
Akabu - Searchin [Motor City Drum Ensemble Mix]
Joey Negro feat. The Tramps - Universe of Love
MAW feat. India - Backfired [Joey Negro Remix / Grant Nelson Special Edit]
Z Factor - Makes You Crazy [Joey Negro Club Mix]
Joey Negro - Beyond The Dance [The Revenge Mix]
Yolanda Wyns - I Know You, I Live You [Joey Negro Remix / Grant Nelson Re-visit]
The Sunburst Band - Days Gone By [Joey Negro Northern Disco Mix]
Joey Negro - Must Be The Music [Nicola Fasano Remix / Grant Nelson Re-Fix]

Click to buy from


Disc 1:
Dave Lee - Latronica
Joey Negro - Love Hangover
Akabu - Sax My Bitch Up
Doug Willis - Nu Dimension
Z Factor - We'll Keep Climbing
Joey Negro - Ride The Rhythm
Sessomatto - You're Gonna Love Me
Dave Lee - Mucho Macho
The Sunburst Band - Rough Times
Joey Negro - Beyond The Dance
Doug Willis - Power To The People
The Sunburst Band - We Can Live Forever
Disc 2:
Joey Negro - Love Hangover [DJ Spen Remix]
The Sunburst Band - Journey To The Sun [Dennis Ferrer Remix]
Joey Negro - Can't Get High Without U [David Penn Mix]
Marshall Jefferson presents Ragtyme - Raindance [Joey Negro Club Mix]
Dave Lee - Latronica [Dave Spoon Mix]
Agora - Montayo [Mark Grant Mix]
Akabu - I'm Not Afraid of The Future [Jimpster Mix]
Joey Negro - Must Be The Music [Nicola Fasano Mix]
The Sunburst Band - Man of War [Henrik Schwarz Dub]
The Sunburst Band - Garden of Love [Kaje Trackheadz Mix]
The Younger Generation - We Rap More Mellow [Joey Negro Remix]
Akabu - Another World [Conan Liquid Mix]

Click to buy from


Disc 1:
The Sunburst band - He Is
Akabu - Phuture Bound
AC Soul Symphony - The Kinda Love
Akabu - Iím Not Afraid Of The Future
The Sunburst Band - Far Beyond
Tamarras World - Trampoline
Joey Negro - Make a move On Me
Jakatta - Shimmering Stars
Sessomatto - Movin' On
Dave Lee - Youíre Not Alone
Jakatta - The Other World
Mr Bottyspank - Disco Owl (Bonus Track)
Disc 2:
Akabu - Phuture Bound [Ame Mix]
The Sunburst Band - Fly Away [Audiowhores Remix]
Erro - Change For Me [Martin Solveig Dub]
Dave Lee - Youíre Not Alone [Mark Knight Toolroom Mix]
Raven Maize - Forever Together [Basement Jaxx Mix]
Raw Essence - Do You Love What You Feel [Cleptomaniacs Mix]
Jakatta - Shimmering Stars [Rulers Of The Deep Mix]
The Sunburst Band - Twinkle [Idjut Boys Main Pass]
Blackbyrds - Mysterious Vibes [Masters At Work Mix]
The Sunburst Band - U Make Me So Hot [Yamwho Mix]

Click to buy from


Disc 1:
Black Skinned Blue Eyed Boys - Derrick Harriott
It Looks Like Love - Goody Goody
Nuclear Night - Crystal Disco Band
Agent 406 - Lime
Not Tonight - Macho
Pumping Iron - Larry Wood
Take Me I'm Yours - Mary Clark
He Will Dance With Me - Cappuccino
Musicland - Clymax
I'm Caught Up - Risco Connections
Disc 2:
Roll the Joint - Master Boogie Song & Dance
I'm in Love - Cela
Chant No. 1 - Spandau Ballet
Love Fantasy - Mighty Fire
Skate Dancer - Vinzerrelli
That Friday Pay, Pt. 1 - Sonny Jenkins & N.Y. Potpourri Strings
Situation - Yazoo
Get Down With the Jam Band - John Gibbs
Just Like a Door Knob - Touch
I've Been Searching - Art & Crafts
For more Joey related CD's...
Click here!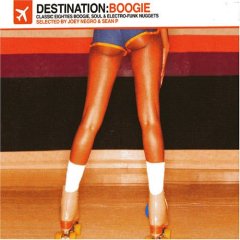 In February 2006 Dave Lee, under his Joey Negro alias, released yet another compilation together with Sean P on Z Records.
This time the friends put on their Roller Skates and get down to some classic Boogie. The album is called Destination:Boogie - Classic Eighties Boogie, Soul & Electro-Funk Nuggets.
Yet another great album, these guys really has got the touch and feel for making compilations interesting and not obvious and boring.
Classic tracks from Karen Young, Colours, Mazzerati, C Brand and others...
So if you're into Disco then you'll like this Boogie album!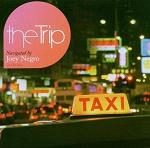 In March he's back again with another compilation entitled the Trip - Navigated by Joey Negro but for Family Records.
This compilation is quite different for all other Joey Negro compilations you've heard. As he writes himself in the inlay: "Over the last 10 years I've put together something like 15 compilations but they have all been very gengre specific - Disco, House etc. As the brief for the Trip is so broad, it has allowed me to include some far more diverse favourites, many of which have been close to my heart for over 20 years. It was good fun to do so, I hope you enjoy them"
So all songs in this double CD are all mixed together by Dave, but they really travel over a wide range of gengres. From classic Disco as we know him over some Jazz, Soul, Easy listening and you name it! So, some might be disappointed and others will definitely enjoy "the Trip".


In late June 2006 pals Joey and Sean release their second CD in the Soul of Disco series, namely the Soul of Disco Volume Two [compiled by Joey Negro and Sean P].
Some other 21 rare and hard-to-find tracks and 12-inch versions which you would cost you some good £2000 or $3500+ if finding them in second hand stores. So you understand it's not the usual stuff you get to hear in other compilations, so probably we the more die-hard Disco fans are the ones that will get our hands in the air for this compilation as we would probably never have got hold of these tracks otherwise.


In 2007 Joey and Sean was back again with a new compilation called SupaFunkaNova - Badass Funk Classics from the Disco Boogie Era [compiled by Joey Negro and Sean P].
As described on the compilation; Heading straight for the FUNKIER end of the '70s and early '80s, Joey Negro & Sean P unveil a rump-shakin' blend of ghetto-style jams, fat basslines and classic spliff-fuelled grooves from the ORIGINAL backstreet 12's. Full of fierce funk goodness! Well I guess I wouldn't have been able to describe it better myself...
Some of the tracks have even got a Joey Negro or Sean P remix or re-edit treatment for your listening pleasure!


Also in 2007, Joey Negro has gotten into the DJ box again for a mixed compilation of Garage tracks for NRK Records. The compilation is called Back In The Box and is filled with harder and House-ier late 80's to mid-90's club music in a non-stop Disco mix. It include personal highlights as "Love Commandments" by Gisele Jackson, and tracks by Black Sheep, Fast Eddie and Seduction.
There is also a second CD which is unmixed and include Dave's own excellent re-edits of 10 of the songs. Click the cover for more information...


In 2009 Dave got Locked in the Vinyl Cellar and the outcome was a great collection of classic gems he found in his vault. It's a double CD set, or actually it was a triple CD set - IF - you bought it via the Z Records web-site during a limited time. But the standard release is a double with the first CD seamlessly mixed together by our master himself. The second CD offers treats like many Re-edits by Joey and other hard-to-find or special mixes of different tunes.
You'll find gems from L.E.B Harmony, Loose Change, Captain Sky, Roger Thoutman and others.
First song out of the mixed CD is a track called "D.I.Y. Disco" by Disco Dick, a track yours truly introduced Dave too way back...


Through his Z Records he released a new compilation called BackStreet - Brit Funk in 2010. It's A Collection of the UK's Finest Underground Soul Jazz-Funk and Disco (as the collection is sub-labeled).
This really is a melting pot of all of what Britain stands for, musically and culturally, from Chic-ish Disco via Jazzy vibes to Funky Steeldrum beats. Our cicerone on this excursion has even thrown in some own re-edits of a couple of the tracks.
The 1st CD starts out with the brilliant "Summer Grooves" by Mirage, followed by an instrumental track by Freeez [most known for their hit "I.O.U"], "You Don't Care (About Our Love)" by China Burton is another high-light which is one of the tracks that has got a Joey Negro re-edit. The classic "Trip To Your Mind" by Hudson People is also on there along with The Warriors' "Destination", which has become a personal favorite, along with the re-edited Nigel Martinez' "Better Things To Come".
The 2nd CD kick starts with the classic "Express" by 52nd Street, followed by cult band Incognito, Leiah Ikafa's "Disco 2000" gets a Joey Negro re-edit treatment, "I Like It" shouts Intrigue while The Cool Notes claims "I Wanna Dance".
AND... Just for you, the viewers of Disco-Disco.com, Dave has put together a list of some of his All time Top 20 records/songs. The records are not in any special order, so I have sorted them by surname of the artist or group name... Enjoy, 'Cause this is HOT!

| | | |
| --- | --- | --- |
| Asphalt Jungle | "Freakin' time" | TEC |
| Aquarian Dream | "Look ahead" | Buddah |
| Roy Ayers | "Everybody loves the sunshine" LP | Polydor |
| Don Carlos | "Alone" | Irma |
| Chic | "Happy man" | Atlantic |
| John Davies | "Bourgie bourgie" | SAM |
| George Duke | "Brazilian love affair" LP | Epic |
| Fantastic Aleems | "Hooked on your love" | Panorama |
| Forrrce | "Keep on dancin'" | West End |
| Gerideau | "Take a stand" (Blaze mix) | Music Station |
| Herbie Hancock | "Chameleon" | Columbia |
| Leroy Hutson | "Love the feeling" | Curtom |
| Inner Life | "Ain't No Mountain..."/"Make it last forever" | SalSoul |
| Tamiko Jones | "Can't live without your love" | Polydor |
| Lonnie Liston-Smith | "Exotic Mysteries" LP | Columbia |
| Mr. Fingers | "Introduction" LP | MCA |
| Pleasure | "Glide" | Fantasy |
| Shalamar | "Right in the socket"/"Take that to the bank" | Solar |
| Underground Resistance | "Jupiter Jazz" | UR |
| Younger Generation | "We rap more mellow" | Brass |
Also because of his great knowledge of Disco music Dave was called in by BBC Radio 1 to talk about Disco in their special show, "Disco's revenge", broadcasted during the summer 1998. At that show he revealed his 5 favorite uses of samples. The list and his motivations goes:
| | |
| --- | --- |
| # 5 | At number 5 is Ecstasy, Passion & Pain "Touch and go". This came out in the 70's but was re-issued in the 80's, with an accapella, which is a vocals on its own. And many of these tracks with accapellas was sampled to death because the voice is completely clean for people to take it and put over their own track. And in the intro section were when the girl sings "the man is on the run is a low down son of a gun" which JX used in the Hi-NRG track "Son of the Gun". They've taken this Philly very much of 70's sounding line over on top of a Hi-Nrg vocal track. And it's just for a line that's said once in the song but they repeated it made a hook out of it. |
| # 4 | At number 4 Loleatta Holloway's "Love sensation" which was written by Dan Hartman, who also wrote songs like "Relight my fire" and had hits with "Instant Replay" himself. Again it had an accapella version which Black Box utilized to "Right on time" and had a massive massive hit with. |
| # 3 | Number 3 is Harvey Mason "Groovin' you", he's actually a jazz drummer but he cut the album "Groovin' you" in the late 70's and it was very disco influenced. The breakdown section in which the bassline is doubled with a low male voice is was Gusto used to make round in his "Disco's revenge". It's only really a small part of the Harvey Mason track but loop round and using a filter technique gave it a very hypnotic feel. I can remember people who I've met and know didn't particularly like dance music used to go record "bom-bom-bom". 'Cause it's something 'bout the way it's looped round which made something quite very hooky out of it. |
| # 2 | At number 2 it's Cloud One "Disco Juice", who's the work of Patrick Adams who wrote things like "Keep on Jumpin'" and many tracks of the Disco era. And Norman Cook took this, not basically the whole track and put a more modern beat over the top for the Mighty Dub Cats "It's just another groove". |
| # 1 | Number 1 - Chicago's "Street player", this is a cover version of actually an old Rufus track but they did a much better version of it and it's actually a great record in it's entire case but Kenny Dope of Masters At Work sampled the beginning section and used it for his Bucketheads record "the Bomb". And what's interesting about it now is I often play the Chicago when I DJ and it always gets massive cheers 'cause people knows it so well from the Bucketheads record. Though I can remember playing it before the Bucketheads came out and it completely emptied the dancefloor - so it just show the familiarity of the track being sampled can actually make people interested in the original record which I think is definitely a healthy thing.. |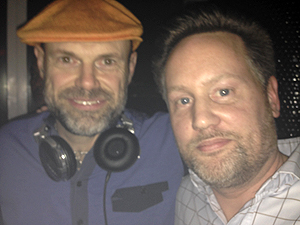 As you can see, Dave is still hard working and he is now as busy as he was some 15 years ago...
Make sure to watch out for anything with the name Dave Lee or Joey Negro (or some of his other alias') on it - this name really are a true quality stamp for a great Disco influenced music experience. Everything he put his hands on gets this magical fine Disco touch that makes his work stand out among all the "usual" dance music that's released daily.

Fore more info on Dave and his Z Records label, visit his official website - Zrecords.ltd.uk.

Dave Lee [Joey Negro]
is really the biggest Disco music artist, DJ and remixer of Today !
Keep up your Disco work - 'cause We love it !!!