Loleatta Holloway was born in November 5, 1946, in Chicago. Sadly she passed much too early at the age of 64 from heart failure on March 21, 2011.
The World has lost one of the greatest voices ever...

Already as a small child she grew into music and singing, as her mother had her own choir - the Holloway Community Singers. A large traveling Gospel choir with over some hundred members.
Discoguy; Loleatta, How come you started with music? Was it something you wanted to do, or was it because of your family and mother?
"I think because of my mother and the choir. Yeah! Hahaha! Because I guess I was made to when I was little."
When did you start singing?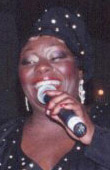 "Ohhhh, I think I was about four - you see, all of us kids had to have a song. Our own song, but the song that my mother gave me I didn't like... Hahaha! [both laughing] I wanted the song that my niece had. We were about the same age, I was a few months older than her. And she had the one song that I really wanted to sing. My mother would say "Oh no! You can't sing that one, she sings that one a little better than you." And I just wanted to sing that song, so I wouldn't sing my song."
Hahahaha!
"You know, no matter what I wouldn't sing - it was my song but I wouldn't sing it. And then this one Sunday - Oh it was so many years ago and I wish I could find a tape or a record of it - That church happened to be making a record and my niece got sick that Saturday and she couldn't come that Sunday. And so when my mother stood the choir up, when the part came for my niece I was sitting down... and all of a sudden it was this if I felt something hit from my head to my toe. When that part came, I just stood up and start singing that and start walking up through the whole church singing it and everybody in church just went "WOW!". And ever since then I was like the singer of the choir."
Do you have any other musical people in the family?
"Well, all of my family sings, they just went to other fields but they do sing."
Any one professionally except you and your mother?
"No. Not really.
In her later teens, Loleatta left her mothers choir and joined a female Gospel group named the Caravans. The group was led by Albertina Walker and it was now Loleatta made a professional career out of her tremendous voice.
She was singing with the Caravans for a while before she ventured off and put together her own traveling act - Loleatta Holloway & the Review. It was about this time she also met Floyd Smith, who became her manager and later, even her husband. It was Floyd who first recorded Loleatta under her own name in 1971. As she say herself; "Right, he started recording me and he got me with the first recording... 'Rainbow '71'. [A cover of a Curtis Mayfield song Gene Chandler had a hit with in 1963] Well, he put this one out on his own, a label called Apache Records or something."
Had you recorded something else before that?
"Gospel. Gospel with the Caravans."
So, that was actually you first recording experience...
"Oh, well - my first experience was like I said when I was like 4 or so and I was on this record in church."
Oh, I didn't understand that one was put out on record as well?!
"Right. It was a record. Because I was a little girl and I used to hate to hear it - because I sounded like a woman. To me I sounded like an old woman and I was just little girl. And everybody would play that record and every time I found one I break it up, but I wished I had one now so I could hear it. But every time somebody had a record they'd say; 'Oh listen...' Oh, I hated it! I hated the way I sound, 'cause they said; 'She sound like woman' and I was a little girl and I just couldn't stand that. Hahaha!"
So you had this great voice already back then?
"I had a loud voice, I'd say that!" Hahaha [Both laughing]
Have you ever worked or been part of any groups except for the Holloway Community Singers and the Caravans?
"Oh, yes I sung a little while with Jesse Dickson. I sung a little while with him, other than that - that was it."
After releasing Loleatta's first record under her own name, "Rainbow '71", Floyd got Loleatta into this play - a Broadway musical that came to Chicago called 'Don't bother me I can't cope'.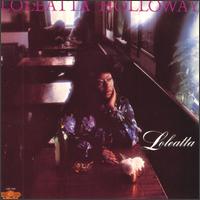 Loleatta continues; "Floyd had a producer, the owner of GRC - Michael Thevis, to come to see the play. When he saw me in the play he wanted to record me. And he told me, he said; 'If I didn't sell a million, he would make sure I would because he would buy a million himself.' Hahaha! [Both laughing] Mike Thevis gave me a deal with his Aware label, out of Atlanta, Georgia. I made a couple of records there and two albums. I maybe had another one in, that never came out - but things happened and we were only with that company for a short while."
The two albums Floyd and Loleatta did for Mike Thevis' "Hotlanta Sound" Aware label was Loleatta (1973) and Cry to me (1975).
In 1976 Loleatta Holloway got signed to Gold Mind Records, a sub label of the famous New York based SalSoul Records. Gold Mind was owned by the music legend, Norman Harris, of Baker-Harris-Young fame. These guys were behind most of the stuff that came out of the Sigma Sound Studios in Philadelphia. They worked with acts like M.F.S.B, Double Exposure, Love Committee, First Choice and (of course) our one and only - Loleatta Holloway!
Discoguy; So, When you got signed to Gold Mind - I guess it was then the story really begins!?
"Yeah, Right! I met the producers from New York and that's when we ventured out to New York to meet the Cayre's at SalSoul. And that's when it started..."
Where you signed to Gold Mind by the owner of the label - Norman Harris?
"No, I was signed through Ken Cayre of SalSoul. They just had a different label called Gold Mind, but it was still SalSoul. The first record I did with them came out in '76 and that was 'Hit and run', that was the first record I recorded with them."
Yes, the ink had not almost dried on the contract before Loleatta - on April 26, 1976 - was in the Sigma Sound Studios recording the above mentioned "Hit and run", which is an almost 11 minutes long Disco orgy. This track was the first Disco track Loleatta put her vocals to and she told me this; "I wondered how on earth I was going to sing that fast... and that long!!! I thought it would never stop! And then if you notice at the end of it, this guy says 'Now let's do the album version.' It was like a joke because it took us a few days to do it because they never wrote the vamp, they only wrote the song. And after the song it went on and on and on, and nobody knew what to do. That's when they say; 'Well, what are we gonna do?' It took a couple of days so then one day they say; 'Well, let her go for herself...' and that's when the vamp started. Mostly every time I would record they'd say; 'Give her the vamp' and then I took off with the vamp. And the vamp was always the part that made the song."
While still in Philly and Sigma Sound Studios she, just days after finishing "Hit and Run", Loleatta recorded the classic song "Dreamin'", which actually was the B-side track (!!!) to her first single on Gold Mind/SalSoul - "Worn out broken heart". So, "Hit and Run" was actually the first track she recorded with Gold Mind, but "Worn out broken heart" was the first track to be released. All these three track was to be found on the first Mrs. Holloway album for Gold Mind, an album called simply - Loleatta [not to be mixed up with her 1973 album on Aware]. The album was originally released in December 1976, but most people refer to it as the 'Loleatta -77' album.
In late 2000/early 2001 Defected Records in the UK release a remix of the classic "Dreamin'" track. They brought in the US remix team - Jazz-N-Groove - for this excellent workout. J-N-G have turned it into a great dance record and what makes it even better is that it's true to form, and that only original parts were used. The guys actually had the original 24 track master to play with for this remix. This is superb Disco for the new Century.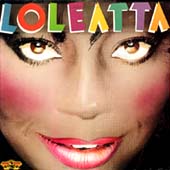 The next couple of years Loleatta released one album a year for SalSoul. In 1978 she released the Queen Of The Night album, and in 1979 she released her third (!!!) album entitled Loleatta - the 'Loleatta -79' album.
In 1979 she was also hired to put the vocals to a song this guy named Dan Hartman had wrote. The song was (of course), "Relight my fire" and it fast became a worldwide hit. This song is still regarded one of the best Disco songs ever.
It was the same Dan Hartman who wrote Loleatta the song that would become her biggest hit - "Love sensation". This song was also the title track of Loleatta's 1980 album.
Loleatta told me this about the recording of "Love sensation"; "I think that was the hardest song I've ever worked on in my life. He [Dan] had me to sing that song about 30 times...". But maybe the 30 times was worth it, since we all know how great the result turned out to be!!!
"Love sensation" is also one of the most known songs for sampling. The song was the sampled in the Black Box' hit - "Ride on time" in 1989, as well as in Marky Mark & the Funky Bunch's 1991 hit - "Good vibrations". More about these later on...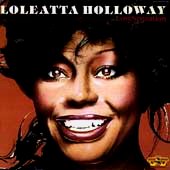 The 'Love Sensation' LP was in fact the last full-length solo album Mrs. Holloway recorded for SalSoul.
But Loleatta had become the Diva of SalSoul long before her own biggest hit with the label. That started already when she was contracted to the label and got to work on some of the labels famous SalSoul Orchestra's tunes. That include classic early tunes like; "Runaway" and later work as "Seconds". The former was covered by Nuyorican Soul with great success some 20 years after the original release and the later in which she worked with one of the most talented and admired "background" people of the disco era, writer and producer - Patrick Adams.
The brain behind the SalSoul Orchestra was Vince Montana Jr. and Loleatta told me the following about Vince; "I enjoyed working with Vince - As a matter of fact I'm supposed to do... They're giving Vince a benefit in a couple of months and I'm supposed to sing a song..."
Also in 1978, she and Gold Mind label mate, Bunny Sigler, scored a hit with the duet "Only You".
After SalSoul was folded Loleatta got contracted to Streetwise, a label hosting other acts like New Edition, Africa Bambaataa and Colonel Abrams. For Streetwise she recorded "Crash goes love", but unexpectedly Streetwise closed down and Loleatta was out of a deal.
At about the same time (1984) her beloved producer, husband and life-partner, Floyd Smith, died.
Since then she has been recording on many different labels and one of her less famous, but yet excellent, works is a 12" single she cut in 1992 for the small Active label. A great tune called "Strong enough" which was also one of the last remixes the DJ/Remixer legend Larry Levan did before he passed away.
In 1994 she also teamed up with long time friend Dan Hartman again for the tune "Keep the fire burning". The single was released with mixes by Frankie Knuckles, but sadly Dan passed away before they had shot a video to it.
Other later works is the 1998 song "Shout To The Top", a collaboration between the UK dance act Fire Island and Loleatta. She was also part of a Tribute album to Madonna, called Virgin Voices: Tribute to Madonna. In this CD Loleatta sings her own version of Madonna's "Like a prayer" Other featured artists in this Tribute CD is Dead Or Alive, Boy George and Heaven 17, among others.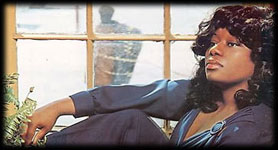 The late 80's and early 90's also brought in new technical equipment that would make Loleatta's voice be heard on numerous of other records she never really recorded. I'm talking about sampling...
I, Discoguy, had to ask Loleatta about this; Probably many people are especially familiar of "Love sensation" because of all the sampling from people like Black Box & Marky Mark – How does that make you feel with sampling and what do you think of it?
"You know, when sampling first came out it was OK. What I didn't understand was they never wanted to pay me. That was the part I didn't understand, they wanted to use my voice and they were getting all these big hits. So I'm on everybody... the first that was sampled on me was on Madonna's record. I can't recall the name of it, but she was the first person to sample me. But it was such a little sample. It was just like a "laaa", you know, a little something that I was singing, but she sampled me.
I'm sampled on so many different people. And even in movies they have my voice. And on a toy, Robin... what's his name... the toy. I'm in so many different ones and never have anybody gave me a dime."
No that's sad. I was speaking to Colonel Abrams a couple of months ago, he's among the most sampled males and he told me just the same exact same story and I was really sad to hear that.
"Oh no, they didn't believe in paying singers. The only way then that you would really make anything was making whatever you got up front and then whenever you made your gigs. And then they started... then, that was the time to me when they started stealing from your gigs then. Then, what really like filled up the box, because then when they start - like with Black Box - they put somebody else up there saying it was them. That took away from my livelihood then, drastically. You know, it was like a drastic turn and then they would book Black Box one week and then the next week they'll book me in the same place. But it was like, once I get there they all say something like; 'Black Box was here' and then they were like booking me like; 'the Real voice of 'Ride on time' - Loleatta Holloway' and then they would say; 'Sing 'Ride on time''... I said; 'You're not paying me to sing 'Ride on time', so you'll get 'Love sensation'' Hahaha [Both laughing] So, they played Black Box more than me, but then they want me to sing 'Ride on time'. I'd say; 'You want Black Box, right - you don't want me!'"
Hmmm... But isn't it a little flattering to be sampled?
"OH YEAH! It's lovely, but then... It's better when you get paid. Hahahaha!
Yes, of course. And I really think you deserve to get paid. It was good to see though that in the Marky Mark record - they did credit you.
"Yeah, they were the once that paid me and credited me."
But none of the others asked you or something, in advance, before they sampled you?
"No!"
I've also heard... That it was planned that you should sing all the tracks on the Black Box album from the beginning, but then Martha Wash did it...
"Yeah... Martha... She kind of got it... I was trying to negotiate my price but then she came and she did if for, I guess, a lot less than I would... and than they wanted to pay me. Because at the time I felt that I had a hit. So I felt - 'You want me to do an album - pay me for an album.' And so they were like; 'Oh, we need to do it right now.' We were trying to negotiate the price. And so Martha she was calling me every day. Every day in and out and then all of a sudden - she did it. I heard she did it for a whole lot less than I would have done it for."
Oh, I would have preferred to hear your voice on there.
"Oh... The only thing about it that hurted me, was that she talked to me all the time - then. We didn't talk that much before but she would call me all the time, you know. And I would tell her different things and she used that against me."
Oh, that's sad.
"Yeah."
Have you ever done something else? Or has music always been your life? I mean, have you ever worked in a store or something like that?
"Oh, haha! Oh yeah, I have worked... A long time ago - hahaha! When I was like a teenager I worked a few gigs, things like... I worked in a book binding place, you know, I worked but never really had one thing very long."
I guess you always was longing to the music?!
"I guess so... Yeah. Sometime I would regret it and say; 'I wish I had a good seniority job where you could sit back and just read the benefits that a lot of my friends that I know now can. Just sit back and really don't have to work.' You know, but when you're in this kind of field you're up and you're down. So you have to work - you have to just work! You don't have that seniority. So a lots of times I use to like envy them, you know, different ones that now can sit back and relaxing just."
Have you ever written or produced some of your material?
"Yes I have really. Basically, this is the first time I ever tell anybody this, but basically all of my material, most of my material that that are really hits. The parts of the songs that really are the hits is the parts I make up. Like most of the parts of the song is the vamps that get over it. The vamps is usually when they tell me to go for myself and usually just like 'Love sensation' - the vamp was me. Most of the part that they used was the part that I made up. A good song usually finish the way I end it because I just sing the way I feel and it might make a turn, you know, go in a different direction."
It is any of your, let say, different works you prefer. Like write, sing or something?
"Oh I like to... I love to do it all. Oh YES! I love to write, but many songs that are out they haven't gave me credit for... I'll be looking at them like 'I wrote that' and I haven't even got the credit for it..."
Oh, that's sad.
"Yeah. You know, taking care of business then, was like, you know, it's a long story and I don't think we wanna go there."
Do you have to have different skills in writing and singing? I mean, Do you have to do stuff in different ways when you're producing or writing songs or when you're singing them?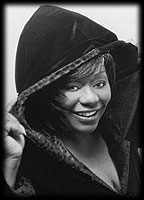 "Usually to me it takes more than one person to write a song. Usually one person might do the music and then another person might write the lyrics. But usually one person might get the credit for being the producer but it takes more than that...
Some producers can't even really write a song, they might know what they want and can get it. But most of the time it's a lot of people involved in writing a song. A person might write a song and not have the music and then it takes another person to put the music together. And then they might put the music together and you might have to change something, which means you have to change the way the song is written. But it still becomes a song, you know. Because some times people get stuck in their way and they only see their way.
Just like a lot of times you might get a mix and you might think this is the best mix, but somebody else might take that same song and do a really slammin' mix and it's even better. You know, so a lot of times you can write a song and then let somebody else finish it - it's still the song that you wrote."
Since I'm a record collector myself - Have you got a copy of every record you've been involved in?
"No, not one!"
OH!
"No one! And when I would tell people that they never would believe it. And I even tried to get SalSoul to send me some records but they might send me one record or one song and I used to ask them 'Can I have a record, because I had a fire here years ago and it burned all of my records that I had.' And so I, you know... Like right now if somebody was to say 'Can I hear one of your records?' You know, I wouldn't have it."
Oh, that's a shame.
"But when I went to Europe, that's when they had all different kind of mixes that I NEVER know of. They took pictures that I even didn't know they were taking and made album covers out of them. So when I went to Europe I was like very upset. I cried every day because there was records... and pictures that I was on stage and never knew that they were taking for cover pictures. And they were like taking different mixes and make an album from them. They were really like making money off of me and I never was making anything. And different pictures that I probably would have said; 'No, don't put this on the cover.' They wouldn't even... They could have just paid me something. You know, they could have giving me so many cents, not to just literally take it from me. You know, I used to feel that when my old man passed away. That was when that man died, that man figure there, that was when they felt like I wasn't a person - I didn't exist. He was the one taking care of my business and when he died that was like IT."
That's sad. But which of your albums are you most proud of or do you like the most?
"It's hard to say because today it's so many mixes... they have mixed up so much but I really put a lot of time and energy in a lots of them - so I don't know. I couldn't say which album I like the most. Because a lot of different people worked hard and we put a lot of everything in there."
I understand, do you know approximately in how many records/songs you have been involved in?
"Oh my goodness! I don't know! Because when I went to London some guy came up to me with like 20. I was like; 'What is this?' And they were ALL me! I was like; 'What is this?'. He was like 'Oh, Please can you sign them?' And every time I signed one, tears was falling out of my face. I was... I couldn't understand it - I was shocked. I was looking at these different albums and OH! It was like they took every song, every album that I recorded and broke each song down and made different mixes out each song and sold them. And then I found that Larry Levan had been doing the same thing too... That shocked me!
'Cause, you know, Larry and I fell out once. Years ago one time I had to work the Paradise Garage and I had to do 2 shows - I never told anybody this... And I had to do these 2 shows, I never took care of my business with the DJ, I always took care of my business with the owner. And this one particular day somebody called me from the club, I was standing in Ken Cayre's apartment. They called me and they said; 'Larry wants you to sing this, this, this and this!'. I said; 'Who the hell is Larry?' Because I usually when I worked I never met the DJ - I'd go to the dressing room and somebody else would take the DJ and my music. And I went from the dressing room to the stage and back to the limo to the Hotel or wherever. And so they said; 'Larry - the DJ - he wants you to sing this, this and this.' And I'd say 'Who the hell is the DJ to tell me what I'm gonna sing?! I'm not singing that!' All night long they was calling; 'Well, you gotta sing this and that, this and that.' And you know what... I fell a sleep looking at the television and never went... The next day the call me up and they said; 'Loleatta - Please! We'll pay you for last night. Please come tomorrow. Sing whatever you wanna sing. We're never to ask you that again.' Because the people came to see me. I saw it like knock on wood, because - you know - they loved Larry but they loved me too when I was coming. And by me not showing up he was like; 'Oh no! Call her and tell her - Whatever she wanna do.' And he paid me for the day I didn't show up as well as the next day."
Oh, that's great. I know you worked with him later on as well.
"Oh yeah, we were cool after that. Larry respected me more after that. He gave me a little more respect, because Larry was kind of, haha, Larry was WOW! But he would, you know, if you would let him run over you he would, but he didn't run over me. I can't speak for nobody else but I know he's behind that. He gave me my respect and we respected each other for each other and what they did. I didn't tell him what to do when he DJ'ed, so I didn't feel like he should tell me what to do. But then I found out later why... Because he was making different tapes and sending them to Europe selling them. And so that was why he wanted me to do certain songs, but see, I only found that out recently. I found that out after he passed away."
Oh!
"Yeah, was I right, 'cause he was lucky 'cause I would have cursed him out. He knows I would have got in his butt." Hahaha!!!" [both laughing] "So I guess he was saved by the bell."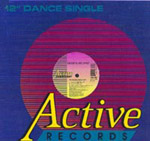 Yes, But I know you two worked together, or that he at least mixed one of the songs you recorded - "Strong Enough".
"Oh yes - yes! Yvonne and I wrote that song. Yvonne Turner. Her and I wrote that song. She was in New York City and I was here in Chicago and we wrote it over the phone. We were on the phone for a few hours and we wrote the song over the phone - together."
I think that song is really one of the best songs from that year (1992). It's unfortunately quite unknown.
"Right, but it was a good song. We put a lot of energy and feelings into that song and really it was Yvonne's idea... I had told her; 'Everybody's always sampling my voice and everything.' And I was like; 'Maybe we should sample something of mine?'. She said; 'No, just take something from the song', and she was saying; 'Just like, you know, certain parts of it that's like 'Strong enough'.' And I got the same idea to Dan Hartman with a song called 'Keep the fire burning'. But he passed away before we did the video. We were getting ready to do the video and that was my idea."
Could you name some of your favorite songs out of the ones you've been involved in or singing?
"One of my favorite ones is a song written by Sam Dees, a song called 'Worn out broken heart'. It's almost on the order of 'Cry to me'. Sam Dees wrote that too. But he wrote this song called 'Worn out broken heart', it's a ballad. That's one of my favorite songs."
Could you name your very favorite songs all categories? Songs that you don't have to have sung...
"Bobby Womack he did some - a song called 'My way'. 'What now' by Floyd Smith. He produced... Floyd produced mostly ballads, because he knows that I'm a ballad singer - but I got caught up in the Disco thing. With the fast songs and the fast music. But that's why he would always fight that I had ballads on my albums. And that's how I would end up with some ballads and with the Bobby Womack thing. Because he fought for that, otherwise I think Norman Harris and that team all really wanted me to just do all Disco numbers."
Probably because it was big selling those days.
"Right! But Floyd was like; 'NO! You'll burn her out. She'll burn out trying to sing those fast songs all night, every night.' He was right, so he put some ballads in there where I could always stop for a moment and do a ballad."
Is there any other song(s) by another singer you would have loved to sing yourself?
"OH YES! One by Jocelyn Brown - 'Caught up in a one night love affair'. That one to me is so... That is one of the greatest songs that one. Oh, what is this other song... 'Love on a new management'. Oh, it's a lot of different songs I've heard that I was like; 'Oh, What a song!!!'."
Jocelyn said the following about Loleatta in my interview with her; "Loleatta always set up a trend for all the other women, because she was the very first one that really came out and do something for SalSoul Orchestra and with SalSoul Records under her own name. She was very ballsy with her voice and didn't have the fear to sing that way. And she took on the dance music with a windience, you know. She was really the Queen of the SalSoul Orchestra groove, I would consider, of putting it all together, making the groove happen. I really appreciate her you know, and respect her work."

Since my pages are mainly Disco and Funk orientated - are there any favorite Disco or Funk songs you have got? You mentioned "Caught up..." before.
"Of mine or somebody else?"
Of somebody else AND yours as well.
"Disco song other than 'One night affair'... I'd have to say 'Love sensation' and let me see. Right now I can't... I liked mostly all the girls singing Disco, they had nice songs like Linda Clifford she had like a good song. A lot of the girls had like really nice songs."
What kind of music do you personally prefer?
"Luther Vandross, Anita Baker..."
More like the R'n'B - Soul kind of music!?
"Yeah, Luther, Anita. I like Sade, I even like... I don't know, she has changed some but I like... I call her the Old Soul, with the dreadlocks. What's her name..."
You mean - Lauren Hill?
"Yeah, I like her, but she's changing her style a little bit. But to me she could sing really good, but it seems like now she's doing other things. I don't like some of the new stuff because to me she sings better... You know what I'm saying. She could sing! But it's like somebody told her; 'Don't sing!'."
Yes, Like "Don't use your voice".
"RIGHT! There you go... Just as if they say sing it straight and sing it like this and it's like she's not singing the way she really feels. I don't know..."
So, What about Disco music... Did you like Disco music during that era, or was it more or less just a job to you?
"Well, when it first started I didn't understand it and then I started working in it and then I started living it and it was - Great! I think that was really probably one of the best times there was, you know. It's like they took the word Disco and hid it and tried to let nobody know about it or something, I don't know. It's like they rather say Dance music or Hip-Hop, they'd say anything but Disco. It seems like they took that word and hid it but to me that was the best time. Because that was when people were more free and they just had one thing in mind and that was just to have a good time."
So - What do you think of the Disco era now when you look back on it?
"Do you know what is so strange about the Disco era as they call it? It has went nowhere! They have changed the name. They call it Dance, they call it Hip-Hop... They could change it and call it whatever they wanna call it, but it feels it's all still Disco."
Yes, I think so too.
"The only new thing was Rap. Other than that, all of that House and all of that - is Disco! 'Cause when House came out you might as well say I was the House queen, 'cause all they were playing was me. And then there was the Dance thing and all they were playing was me. It was sampling though, you know, but they changed the name but it's still the same - It is! It's the same why, you know, if it's a spade - it's a spade. Why change it and say 'Oh, look - this is a heart.' - 'No, it's a spade.' - 'It's a spade, but you are calling it a heart. OK?!' But for the kids today that don't know, you know, they don't see it."
Have you still got any contact with any other old Disco acts?
"Oh yeah. We still sing, we still move around - we're not dead yet."
I definitely know that!
"Oh, Well - Linda Clifford she's still singing around with me. 'Cause a lot of times they have what they call Classics. So like I tell them, we're classics, we are vintage wine - we get better with time..."



Download the FREE basic RealPlayer...

CLICK to hear some Loleatta songs...
Dreamin'

the Greatest performance of my life

Hit and run

Love sensation

Runaway
Salsoul Orch. feat. Loleatta Holloway

Strong enough

Relight my fire
Dan Hartman & Loleatta Holloway


CLICK to hear some related songs...
Ride on time
Black Box

Ten percent
Double Exposure

Dr. Love
First Choice

I'm caught up
Inner Life

Ooh, I love it 'Love break'
Salsoul Orchestra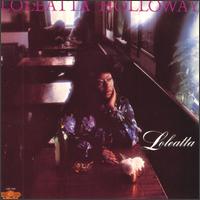 Click to buy from


Hit and Run
Is It Just a Man's Way?
We're Getting Stronger (The Longer We Stay Together)
Dreamin'
Ripped Off
Worn Out Broken Heart
That's How Heartaches Are Made
What Now?
Hit and Run (12" Mix)


Click to buy from


Love Sensation [Tom Moulton Mix]
Mama Don't, Papa Won't
Vertigo/Relight My Fire - Dan Hartman
Gotta Be #1
Stand Up [Johnny Vicious Mix]
Chocolate Sensation
Dreamin'
(You Got Me) Burning Up [Queen St. Orchestra Vocal Mix] - Cevin Fisher
Ride on Time
Dreamin'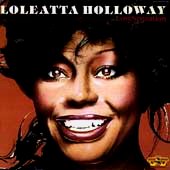 Click to buy from


Love Sensation [A Tom Moulton Mix]
Dance What 'Cha Wanna
I'll Be Standing There
I've Been Loving You Too Long
Short End of the Stick
My Way
Long Hard Climb to Love
Two Became a Crown
Love Sensation [A Tom Moulton Mix]
Love Sensation [Remix]


Click to buy from


Cry to Me
We Did It
Show Must Go On
Remember Me
So Can I
Man I Love
Our Love
I Know Where You're Coming From
Love Woke Me Up
Can I Change My Mind
World Don't Owe You Nothing
Part Time Lover, Full Time Fool
Only a Fool
Mother of Shame


Click to buy from


Disc 1:
the Bottle - Joe Bataan
Dr. Love - First Choice
Hit and run - Loleatta Holloway
My love is free - Double Exposure
Love thang - First Choice
I got my mind made up - Instant Funk
Runaway - SalSoul Orch. feat. Loleatta Holloway
Checking you out - Aurra
Moment of my life - Inner Life
Just as long as I got you - Love Commitee

Disc 2:
Ten percent - Double Exposure
Love sensation - Loleatta Holloway
Let no man put asunder - First Choice
Call me - Skyy
Dreamin - Loleatta Holloway
Ooh I love it "Love break" - SalSoul Orchestra
the Beat goes on - Ripple
Ain't no mountain high enough - Inner Life
This will be a night to remember - Eddie Holman
Magic bird of fire - SalSoul Orchestra

Have you been active the whole time since the Disco days?
"YEAH!"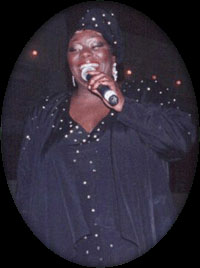 Have you been singing a lot then?
"Well see... The thing is, even when they stopped calling Disco - Disco, I've always worked. That's why I always worked the clubs, 'cause you see - they still had the clubs. Most of the clubs always had performers. So the Disco girls usually always worked. They might have been playing different things on the radio and all that, but they got to a point where you didn't have to be announced on radio to singing at a club. So therefore to a lot of people they didn't call it Disco, but in the clubs we were still working because the clubs had their own agenda of who was working that weekend. So they had us there that weekend - we worked, and in most of the clubs I worked they loved my performance so I always went back. Most of the time I would work there 2 and 3 times a year. It was Florida, California or wherever - I worked. Usually it was clubs that I worked."
Discoguy; When talking about the old times... I wonder if you could tell me a little more about different people and stuff from the Disco days. I would like to know more about;
- SalSoul. How it was back then... Was it like one big happy family and everybody kind of know each other or?
"Oh you mean with all the singers...
Yes, the singers and the management people and everybody.
"Oh yes, when it first started it was like GREAT! Kenny... Ken Cayre, one of the owners, he was more of a friend. I think he kind of got caught up with different people more as a friend then business. His other two brothers were more business. But Kenny was like your brother. Haha, you know... He was a little more caring. Like even today Kenny looks out for Loleatta. Oh yeah! I call him my Godfather."
Ken has nothing but good things to say about Loleatta; "She's a fantastic person with a fantastic voice. She has a powerful voice and knows how to communicate with her audience, she tells it like it is. Loleatta and I are still very close and we speak often...
I remember there was a time when Loleatta was booked to perform at a local club, where the promoter did a poor advertising campaign. We arrived at the club and there were only about fifty people there instead of 2000 as promised. I was heartbroken and afraid Loleatta would not perform - but Loleatta gave her show as if there were a thousand people in the audience. I mean, she just had those people going crazy with her great performance. She was just that kind of performer, if she was paid to do a job she did her best and she had a passion for singing.
Her background was church and Loleatta LOVES to sing and she LOVES to see people have a good time."
Back to Loleatta... What about Tom Moulton? He was the one who mixed "Love sensation"...
"Oh yeah, Tom! Tom was always great! But I didn't know Tom mixed that! What is he doing now?"
Actually he is still working.
"IS HE?!"
Yeah, and I'm going home to him on Saturday.
"OH - Tell him to give me a call... He also did another thing on me a long time ago, he called me and we did a thing called 'I will survive'."
Oh, the Gloria Gaynor song?!
"Yes, Gloria Gaynor - we did 'I will survive'."
Then we have Dan Hartman.
"Dan Hartman - yeah!"
I heard somewhere that you used to record in his house?
"That's where we recorded 'Love sensation'. In this one room and the windows were open with the crickets outside. I stayed in his house for two days. He made sure I ate, he had his maid to cook me food. I ate, he said; 'Relax girl, just chill out. Take your shoes off.' We got comfortable, I walked around his mansion and just got so relaxed and then he said; 'Come on girl, let go in the studio.' And that was the first time I had seen a studio that was in somebody's house. It was just a room full of windows and he had the microphone standing right there by the windows. I said; 'Right here?' I mean, I wasn't used to that and he's like; 'Yeah girl!' and I start singing the song and to me the first time I did it was like great. He's like; 'Oh no girl, you're too clear. I want you to have some hush in your voice.' I was like; 'What???' And I think that was the hardest song I've ever worked on in my life. He had me to sing that song about 30 times... About 30 times!!! I kid you not and again when it got to the vamp - he let me go. And you know, the vamp was mine... But I worked so hard that when I was finished with that song I couldn't talk. It still is paying off for somebody :-) But, you know, I couldn't talk behind that song - it wore me out."
Was he a great guy working with?
"Oh Yes! He was great. He was one person that never forgot my birthday. He always sent me something on my birthday."
What about the Disco clubs... I've heard you did your first Disco performance in Nicky Siano's New York club - the Gallery...
"the Gallery - I sure did! Yes, I sure did! Oh, it was so much fun... I think I was pregnant with my last son when I walked in that club. They probably didn't even know but I was pregnant and it was so jam-packed in there. When I walked in there, the beat and the music was moving and in some kind of way, I don't know how, I end up right to the stage. I didn't even have time to change. The crowd and everything just led me right to the stage and they were playing a song of Chaka Khan and I just start singing it while I was there - her song. And everybody just started; 'Well go on up'. They didn't even know who I was and I just start singing this Chaka Khan song. They gave me the microphone as I was right there and I just started to sing along with one of her records. It was great!"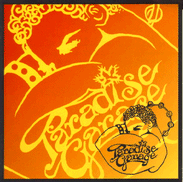 You told me earlier that you performed at the Paradise Garage...
"Oh, That was my home!"
Did you ever perform at the Studio 54 and other clubs like that?
"Oh yes, but the Paradise Garage was my home. Everybody know... I worked the Paradise Garage before Larry Levan was even there... I worked the Paradise Garage when they didn't even have a stage. When I worked the Paradise Garage they had tables for me to stand on. Seriously they had tables and... they grew and they grew and they grew... I worked there at least 5 to 6 times a year. So that was like home for me. Nothing can compare to the Paradise Garage. NOTHING!"
Beside these people you must have met lots of other talented people during the years
"Oh yeah!
Are there any special ones you wanna mention?
"I met Aretha [Franklin], I thought she was one of the most fabulous people that I had ever met. I met her when I was singing with the Caravans and that was like years ago. We opened up for he in Vegas. And that was an experience for me."
Are there any special people you admire or some people you really would love to work with, that you haven't or that you have but would like to work with again?
"Oh, a lot of different people... I've opened up for Smokie Robinson, I've opened up for Bill Cosby. I did a lot... I've paid a lot of dues."
What's you best memory during your years in the business? Have you got some best memories?
"Hmmm... I have a lot of them."
I guess so, some special you can tell about?
"I think it was when I worked with Aretha Franklin. Yeah, that was really special to me. Because at that time she was such a big star and I met more stars then. I saw lot of real big stars when I worked with her in Vegas and well another time would be... like once I started and it became a job. Some of this fun disappeared when it became a job where that was part of my livelihood. That's when it got hard. Because then you count on that to pay your house and all. Then it became a thing. Before it was like fun and I didn't care if they paid me or not. Maybe that's why a lot of people used me because the thing of getting paid wasn't the thing, I just loved singing and I just loved what I was doing and then when it became part of livelihood, it wasn't fun any more. More business than anything else. Then I had like 4 kids - 3 sons and 1 daughter - that I was taking care of as well, you know..."
Yes, Just kids are a fulltime job.
"Right, that was a fulltime job on top of it. Some summers I always took my kids with me on the road. I took my kids with me on shows. My little, youngest son would perform with me too."
Ohh!
"Oh yeah. My baby boy, they used to wanna book him by himself. But Floyd didn't want that. He'd let him stand up there and sing a Dan Hartman song with me or whatever, but I didn't think he wanted him to get too much into the business."
Who or what inspire you?
"My mother."
Is she still alive?
"Oh no, she passed away a long time ago. My father just died a few years ago. He died like 3 years ago. But my mum she died when I was like 20."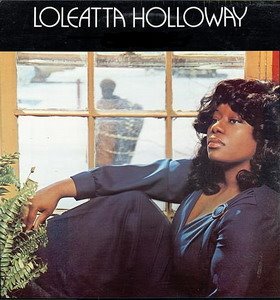 All during the later 80's and through out the 90's Loleatta kept touring the whole world, with a focus on America, Japan and Europe. But in 1996 all of a sudden she had to stop [for a while]. She went in for a quadruple by-pass operation. She tells me; "I thought I had a cold. I was on the road a lot and I went to the doctor to get some antibiotics like I usually do so I could pick my antibiotics and go on the road again. I went in - my doctor wasn't in so I went into the emergency room so he could write me up a prescription. 'Cause my doctor had told me; 'If you can't find me just go on to the emergency room.' in the hospital he worked in, then they would write me up a prescription after that they see me. Then after they saw me they said; 'Well we wanna keep you here, the doctor want you to stay over night just so we could take a test and your doctor will be in tomorrow.' I said; 'OK!'.
So when he came in the morning he said; 'We took a test and I want somebody to see something.' I'm like; 'What???'. So a heart specialist came in, they said; 'We think you've got a clock wail, but we wanna take this little test.' and I said 'OK!'. They took it and say; 'Yeah, you've got a clock wail, we're gonna send you to this clinic tomorrow and probably operate.'. I was like; 'WHAT???' And all of this was like happening too fast, that same night they took me in an ambulance to another hospital and there a doctor examined me and he took a test and he said; 'Well, we feel like this. Your heart is very strong and we feel like we should by-pass. And we don't wanna give you the balloon because sometimes people have heartattacs while they are giving it to them. But you have a strong heart so we wanna just go in there and by-pass.'."
At first I was thinking in my kids and they said just go and I said; 'OK!' and I didn't really realize that my chest was gonna be cut and my legs was gonna be cut from the ankle up to my stomach. And the next day I was like 'OH!!!' It was like SHOCKING to me and sometimes I still be a little shocked thinking that I went through it. I think that if I had known I might not have let them do it. I didn't get the full understanding which I'm glad, 'cause I was like 'Maybe we should wait to Monday', the Doctor said; 'No, why don't we do it now.' And I was glad he didn't wait 'till Monday, 'cause Monday I would have been asking and I might have known too much I would have said 'NO!'."


But are you feeling better now?


"Yeah!"


GREAT! That's good to hear!




But the year after, in 1997, Loleatta Holloway was out touring as before. One of the highlights was the Beatstock festival, held in Brooklyn, New York, in August 26'th. This was a big festival with over 50 acts performing on one stage in one day and it was celebrating 20 years of dance music. Besides Loleatta, other famous dance and Disco acts like Taana Gardner, Carol Douglas, Anita Ward, Vicki Sue Robinson, France Joli and many many others performed.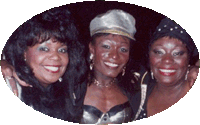 Another memorable Loleatta Holloway performance, my dear friend Toni Lowery shared her memories about. This was in April of 1993 during the Penn Relays Ceremonies. Toni tells me this; "I must say that was a weekend I shall never forget. Rochelle Flemming [of First Choice fame] opened the show with "Armed and Extremely Dangerous" and worked the crowd up into "Double Cross", "Doctor Love" and finally the anthem of them all "Let No Man Put Asunder". Loleatta Holloway was the Final act and she opened with the ballad from her debut on Gold Mind/SalSoul Album GZS-7500 "Loleatta" - "Worn Out Broken Heart" and closed with the now mega-classic, "Love Sensation". I blown away to put it mildly. LOL
We then went to an after set at a Local Dance Club in Downtown Philadelphia and Loleatta was the opening act. She opened with the bridge to "Relight My Fire" where she screams "IIIIIIII Gotta Be Strong Enough To Walk On Through The Night!!!!!!!!!!!! There's A New Day On The Other Side!!!!! You Got To Have Hope!!!!!!! In Your Soul!!!!!! And Keep On Walking Yeah!!!! Yeah!!!! Just Keep On Walking Yeah!!!! Yeah!!!!! Yeah!!!!!! Just Keep On!!!!!!" Claes, I was left breathless. The girl blew the crowd away!!!!!!! The rest of the night or shall I saw morning LOL was like Paradise to me. It will be a time that I will remember eternally."
With these great memories of Loleatta it's time to round up this interview; Finally I would like to ask you if there is anything else you can think of that you wanna tell me about? All information is welcome, Fun happening or anything at all!
"Oh, I have a song that's supposed to come out now I think. It's kind of great! It was done by some Japanese guys who came a few months ago and we recorded it and it's called 'Share your joy' and I think it's really nice."
That's great news, I'm looking forward to that.
"It has a good mix. You know how different mixes is... And they sent me one last week and Yvonne and I, we've been listening to it every day and she's like, she think it's GREAT!"
I will look out for that one.
"Yeah. Look out for it, and Yvonne talked to someone and they said they really gonna try to work this record. And, I kind of like it myself."
OK, that's good! OK then Loleatta...
"OK - I enjoyed talking with you."
Yeah - me too! It was really my pleasure actually.
"Maybe we'll meet..."
Yes, hopefully we will some day. Thank you for taking your time with me - It has really really been a pleasure to speak to you.
"OK!"
OK!
"Bye bye!"
Bye bye!
Loleatta Holloway is really a great lady. The remarkable voice of "Hit and Run", "Relight my fire" and "Love sensation" is still out there performing and entertaining as much today as ever before. With her new upcoming single she will continue to "Share your joy" for years to come...
Long live Loleatta Holloway
the Queen Diva of SalSoul Records !