Bert Bevans and his twin brother Robert were born in Belize, British Honduras in the late 1950's.
Bert's twin brother came first, so Bert was the younger of the two and he had to stay in hospital for almost 3 months in an incubator after this birth.
Unfortunately Robert passed away in July of 1991 when his kidneys couldn't take any more after hard drug abuse. But the brothers were always very close through out life and their family could sometimes not deal with how close they were. They even used to finish each other's sentences.
The family moved to New York July 27, 1969 and settled down in Jamaica, Queens and later moved to Hollis, Queens - where he lived during his teens. After school he studied aviation, but he never finish the education - as he tells me himself: "If I had graduated, I would have had to go to Vietnam, so I left. I still love flying though!".
Bert explains that he becoming a DJ was kind of a "Natural Progression". He started out doing "Block Parties" in Hollis and then things more or less just happened. He never planned to be a DJ, but when he worked in Melody's Record Shop, most of NY DJ's came there to get the latest releases. They liked him and would invite him to their clubs... And the rest is history!
So, I [Discoguy] asked Bert: Have you ever done something else - Or has DJ'ing been your life?
"I have had a few other jobs but always in entertainment."
Among other things Bert worked as Assistant Promotion Manager for Starr Arning at Prelude Records. His friend Francois Kevorkian helped him to that job.
Starting out with the "Block Parties" with the "boyz in the hood" - guys like Run DMC, LL Cool J and others - in Hollies in the early 1970's, these parties led to other and between 1975 and 1977 he could be heard in clubs like Sesame St, Leviticus', Pep Maguire's and many others.
All of this leading to the work in the record store which led to Bert's first paid gig...
"My first paid gig was a guest spot at Infinity's on Broadway for Maurice Brahms. Jim Burgess was the resident, but he didn't want to play, so I got the gig.
John Addison found out about it and the next week I was doing lights for Francois K and Raul Rodriguez, and even sometimes DJ'ing at New York, New York.
A friend of mine, Joel, worked at Les Mouches and he got me private parties there."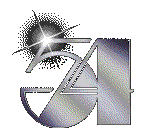 In April of 1977 the most famous club of all times opened up it doors in New York, the club was of course Studio 54. It didn't take long before Bert played his first private party in the club and it definitely was not his last one in '54'.
For example he played the release party for Swedish Absolut Vodka there in 1979. And in September 23, 2004 - he was hired to play the 25 years party for Absolut in Stockholm. I had the pleasure of being there in the booth with Bert during that night and it was a great evening with Bert working the 70's dressed crowd out...
He started out with a spoken intro by a very high Janis Joplin to cut in Barry White's "It's ecstasy...", mixing it up with "I will survive" by Gloria Gaynor followed by Donna's "Hot Stuff". He also played an awesome Bert Bevans remix of "Stand by me" [Ben E. King] as well as his "Mega-Chic" medley, along with LOTS of other great tracks.
I really loved what Bert played and just watching his techniques and the way he played around creating special sound effects just by using the mixer's treble and bass controls.
It was really something being there and hear him live. Bert also gave me a pumping special white label 12" single remix of James Ingram's "Yah mo be there", which I will cherish.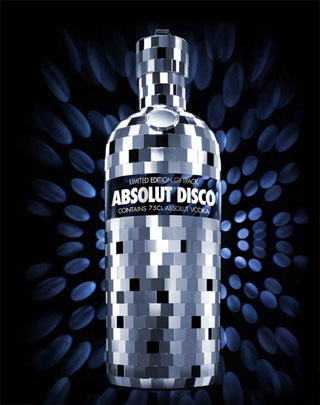 In October 31, 2009 Bert was back in Stockholm again and played at ABSOLUT's 30 years party at the Lydmar Hotel. Actually the gig wasn't really inside the Hotel, as the Absolut's event agency - KNOCK - had built a huge club outside the hotel, it was like a huge tent but with real walls and everything.
I met up with Bert in his suite prior to the gig and we hung out, talking music and memories along with listening to tunes that might get played during the gig. Bert played me some great yet-to-be-released Frankie Knuckles and David Morales remixes, along with other promotional music. He also played me a track of his own which he's about to release, an awesome cover of a classic Disco gem.
We went down to the "club" and listened to some of the other DJ's doin' their things, until it was time to Bert to enter the booth which was located 3 meter up over the dancefloor and behind a giant see-through wall of textile which was projected with Bert's name and various shapes and colors throughout the gig.
As always Bert gave the audience a great work-out with his mixture of House beats along with some Disco classics. Several of the tracks he played me while up in his suite made great success on the floor and it remained packed until the arrangers had to close the party down due to regulations. ABSOLUTely another memorable night...
So, What do you think made you one of the hottest and most wanted DJ's of the New York scene?
"I didn't know I was one of the hottest, I know I follow my beliefs whether 'Good or Bad'. I try to play both New and Old because if you don't know what's been before, you have no idea where to take it and... I BELIEVE in Myself."
Do you think you have to have any specific skills, special techniques or likewise?
"You can have all the skills, but you need to know how to handle your business and people. You know when you get an audience that you take in the palm of your hands and mould them for 5-10 hours, it's really special. And, Do not be afraid to fail, You can only come back stronger!"

Bert always came back stronger, and the list of clubs he played fast became longer and longer... Just look at the names of these legendary clubs: Xenon, Bonds, Zanzibar, Danceteria, Area Club, the Playboy Club, Electric Circus, Pippin's, Mudd Club and... the Paradise Garage.
It's amazing that you've played legendary clubs like BOTH Studio 54 and Paradise Garage... People would have killed to just play one of these clubs. How was those clubs to play in?
"I played Private Parties at '54', so they were a blast. I only got to play 'the Garage' when Larry Levan was too incapacitated to continue.
Also, did you know that they fired Larry from the Garage because there were too many Black kids coming to the Garage. They had these 'White Parties' with Jim Burgess, Howard Merritt, Roy Thode and Sharon White. For 4 Months there were NO BLACK PEOPLE in the Garage and when Larry finally took over again, some of the Original Black folks never came back."
No, I never knew that...
During this time when Larry didn't play the Garage - Bert, Larry and Robert occasionally went out clubbing at Studio 54 and other hot clubs. Steve Rubell, owner of '54', used to try to talk Larry into start playing at '54' instead, but Larry always replied; "They're not ready for me yet.". Which most likely was true. Then Larry and Steve used to go and get high together...
So, have you got any comments on these clubs, the owners and/or the crowd?
"Musically, There was nothing like 'the Garage'! You could play anything! You had a very knowledgeable crowd.
Steve and Ian were like no club owners before, they spared no expense to make '54' the Best."
The Studio 54 DJ Richie Kaczor were sent down to St.Thomas in the Virgin Islands to open up a '54' there. After a few months he was hired to open up another '54' in Barcelona, Spain and when leaving St.Thomas Richie turned the residency of Studio 54 in the Virgin Islands over to Bert...
Hmmm... Playing in the Virgin Islands doesn't sound too bad, how was that?
"When I used to play in '54' in the Virgin Islands, I was sailing 3-4 days a week and was DJ'ing for three... Believe me, it was NOT BAD!"
After 2 years in the Virgin Islands Bert was back in New York and soon he was given an offer by Steven Hatter of a residency at his club - the Embassy in London, UK. This led to another residency at the other new London hot spot - Xenon.
He moved along in the London club scene, playing in Camden Palace, a club owned by Rusty Egan and Steve Strange [of Visage], where he DJ'ed along with Colin Favor and "Evil" Eddie Richards.
Bevans was traveling back and forth between London, New York and other cities all over the world for many years. But in 1991 he met his old friend Justin Berkmann who was building a new "Paradise Garage type sound system" in a new club in London, which was to open up in September... The club was no other than the Ministry of Sound.
The sound system of the Ministry of Sound in London was designed and installed by Austen Derek using various Richard Long designed speakers. The system was sold through Dakota systems of New York. EAW built all of the encloshers. Just following the installation Austen Derek joined with partner Gary Stewart to form GSA who upgraded and serviced the system at MoS for several years to follow.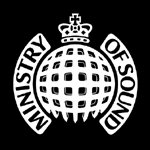 Besides playing '54' and 'the Garage', you were also one of the first resident DJ of MoS, which today is probably the most known club in the world. How does that feel and can you tell me more of the installation and MoS?
"MoS was a 'Dream' comes true. After the Garage, That was the Best System in the World. Europe had Richard Long Systems but nothing like this one. Justin and Austen did a fantastic job designing that room. I used to play 12-16 hrs on that system and had a 'Wonderful' time doing it. Pure Pleasure!"
Of all the clubs you've played in - have you got any favorite club(s) of those?


"I have a couple of favorites - Playboy Club (New York) and Cube/Hype (Napoli, Italy).
But my best residency was at Pippin's in New York. They didn't care about reputations - you had to perform. The DJ before me was Francois and before him Preston Powell and Rick Richardson.
The first 3 years of the Ministry Of Sound were also 'UNREAL' and 'Fabulous'.
And of course the private parties in '54'."
Bert have been playing private parties for people like Mick Jagger, Sylvester Stallone, Grace Jones, Marvin Gaye, Stevie Wonder, Diana Ross, Donna Summer and many others. Many of these parties were held in '54' while others took place in Xenon, New York - New York and Pippins.
Would you say there was a different crowd in each of the clubs?
"Every club is different, even on different nights it varies so you have to be prepared."
Were there songs that were floor fillers in one club that didn't work at all in another club?
"All the funk stuff I played in the 'Black' clubs - you definitely couldn't play in 'White' clubs. You had to play more Up-Tempo and Rock in the 'White' clubs."
Can you name some special "anthems" for some of these clubs?
"'Love to Love you' - Donna Summer [This & That Gallery], 'Wake Up Everybody' - Harold Melvin & the Blue Notes [Xenon], 'Love Hangover' - Diana Ross [This & That Gallery and the Loft], 'Who say Rasta can't make Funky Music' - Konk [Paradise Garage], 'Ring My Bell - Anita Ward [Studio 54], 'For the Love of You' - Isley Brothers [Pippins], 'In the Bush' - Musique feat. Jocelyn Brown [Paradise Garage], 'I'll always love my mamma' - The Intruders [Paradise Garage] and 'Don't Leave Me This Way' by Thelma Houston [Everywhere]."
Any comments or special memories from these clubs?
"Many too numerous to mention here, I have been blessed to have such a life."
Can you tell/remember which was your best gig ever?
"Best gig ever... Kind of hard. the Playboy Club in New York with Beverly Johnson and Prince.
New Years Eve at the Ministry of Sound in 91/92 - I played 16 hours.
Naples' Cube Club in '94 with Tina LePree, Claudio Coccoluto, Lello Romano and Francisco Ferrelo.
One's in Cork, Ireland with DJ ANGI
Club XIII in Moscow for Gary - one of the best Club Owners I've ever met.
And I was the first foreign DJ to play Privilege in Chelyabinsk, it was an absolutely Brilliant Party!"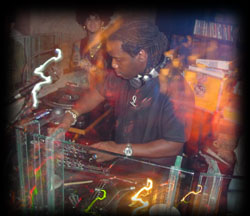 Much has happened since the "Disco days", both musically and technically but also the view of the DJ. Back in the really early days the DJ was someone changing the records - until it became a "real" job and became an art form in its own right. I had to ask Bert about his opinions about these changes...
Since you're one of the classic "Disco-DJ's" - have you got any comments on how the DJ was regarded in the beginning and how it has changed during the years?
"Very different - isn't it! Now DJ's have become the Stars not the Music, I think that's wrong. People come to the clubs to hear good music not to see a personality DJ! I only go to hear DJ's who plays music."
I agree, but what about the techniques, equipment, and stuff like that?
"I don't to much care for effects racks; I prefer to do it myself with tape delays and sound effects."
From a DJ perspective, which do you prefer - Vinyl or CD's?
"I am a Vinyl person, I like the compression you get from needle to Vinyl. The sound from a CD is harsh on the ears. You could not play or listen to CD's for 14-16 hrs."
I can nothing but agree with Bert, you can never compare the feeling of holding a US pressed 12" single in you hands with a tiny light CD.
I guess Bert set the ground for his love of vinyl back in the 70's working in the Melody's Record Shop, where all the famous NYC DJ's used to shop... Did you personally know many of the other great DJ's of the Disco era? Have you got any comments/memories/info about them? For example, did you know Ritchie Kaczor, Nicky Siano and others of the '54' DJ's and Larry of the Garage?
"Yes I knew them all. Ritchie got me the job in Studio 54 in Barcelona and Leroy Washington got me the Xenon gig and Studio 54 in the Virgin Islands.
Nicky I know from This & That Gallery, which was the real name of the place usually known as the Gallery. The real name was 'This & That Gallery' because you could find anything/anyone in there. It was the best mixture of people Iíve seen in a club. I have NEVER seen someone who could take a room like Nicky when he was on form.
One night Nicky and Larry played all night in drag in the club!
Larry and I had a Love-and-Hate relationship - sometimes it was good other time's... But my twin brother Robert was very good friends with Larry, they used to go to the Lower East Side together. In addition, when we opened MoS we hung out in London 4-5 months together, so that was cool."
Bert later told me that MoS was originally only open on Fridays and Saturdays, so the other days of the week he and Larry used to hang out and sometimes even sneak into the club (since they had keys) at nights mixing and testing new stuff just for fun.
Have you got any DJ "mentor(s)"?
"David Mancuso and Frankie Knuckles.
I respect David because of what he has done for clubbing and DJ's. It really all comes from 99 Prince Street where the original Loft & Record Pool was.
Frankie because he has kept it real. He stayed true to the cause and is always Wonderful to listen to."
Have you got some comments on them?
"I have never been to ANY PARTIES like the ones at the Loft - 99 Prince St. in New York. David made you feel like it was your friends and family in the parties. He opened at midnight and would continue until 5-6 Sunday evening.
Frankie just goes from strength to strength - Wonderful every time I hear him."
The DJ's influence on the club crowd can not be underestimated, that's why the record labels brought in many of the hottest DJ's to make remixes of their tracks to get a version that would work perfect on the dance floors.
Many Disco DJ's went into remixing as well - and I know you did too... However, some of the acts you have been remixing are not specially Dance floor oriented I would say, bands like Red Hot Chilli Peppers ["Higher Ground"], Depeche Mode ["Flexible"], Style Council ["Money Go Round"]and so on... How come you got the remix many of these bands?
"When I first went to England, the Thompson Twins were the first to ask me to do a remix, I did the 'Lies' dance mix. Paul Weller heard it and asked me to do the Style Council, and it started from there.
The fact that I worked Rock Bands was Great! C'mon, to turn those acts into something we would play in the clubs was very challenging!"
Yes, I can understand that. You also remixed a Swede - Papa Dee and his "Ain't no Substitute", which I personally think is one of his best pieces of work. How was he to work with and how come you two ended up working together?
"He was Great! His A & R man Mr Metcalf of Arista in London played me some of his stuff, I heard it, thought it was brilliant and asked him to hook it up. Justin and I did that mix together. He allowed us to do what ever we wanted - No Hang Up's!"
In 1985 Bert made the US remix of one of the best songs from that year - Haywood's lovely "Roses".
Other of his remixes include tracks from artists like Omar - "There's nothing like this", Chic - "Mega Chic", Luther Vandross' "May Christmas bring you happiness", "Dominoes" by Robbie Nevil, Hollywood Beyond - "Colour of Money" and Paul McCartney's "Press".
Have you got any favorite remixers whose work you specially like?
"Sounds corny but - Frankie Knuckles and David Morales. When they do good work - It's Brilliant!
I also like DJ Spen and DJ Pierre."



Download the FREE basic RealPlayer...





CLICK to hear some Bert Bevans remixed songs...

Ain't no substitute
Papa Dee

Lies
Thompson Twins

Roses
Haywood



CLICK to hear some related songs...

Cathedrals
D.C. LaRue

Don't leave me this way
Thelma Houston

Down to love town
Originals

Free man
South Shore Commission

Hot stuff
Donna Summer

I will survive
Gloria Gaynor

I'll always love my Mama
Intruders

In the bush
Musique

Love hangover
Diana Ross

Love is the Message
MFSB

Love to love you baby
Donna Summer

Ring my bell
Anita Ward

Take me home
Cher

You make me feel 'Mighty real'
Sylvester






Click to buy from


Funky Sensation - Gwen McCrae
Over Like A Fat Rat - Fonda Rae
Can't Play Around - Lace
What Can I Do For You? - Labelle
Always There - Side Effect
Why Leave Us Alone - Five Special
Is It All Over My Face - Loose Joints
Free Man (Disco Version) - South Shore Commission
Bad For Me - Dee Dee Bridgewater
I Love Music - The O'Jays


Click to buy from


Just Us - Two Tons O' Fun
Baby I'm Scared Of You - Womack & Womack
Somebody Else's Guy - Jocelyn Brown
Touch And Go - Ecstasy, Passion & Pain
Love Is The Message - MFSB
Running Away - Roy Ayers Ubiquity
Now That We Found Love - Thirld World
Bra - Cymande
Down To Love Town - The Originals
Over And Over - Sylvester


Click to buy from


Give Your Body up to the Music - Billy Nichols
Weekend - Phreek
You Got Me Running - Lenny Williams
I'll Do Anything for You - Denroy Morgan
Runaway Love - Linda Clifford
Girl You Need a Change of Mind - Eddie Kendricks
I Want to Thank You - Alicia Myers
Clouds - Chaka Khan
Vertigo/Relight My Fire - Dan Hartman
Music Got Me - Visual


Click to buy from


Perfect game
Lies (remix)
Love on your side (remix)
We are detectives
Watching
Hold me now (remix)
Doctor doctor (remix)
King for a day (remix)
You take me up
Sister of mercy
Don't mess with Doctor Dream
Get that love (remix)
Revolution
Lay your hands on me (remix)
In the name of love (remix)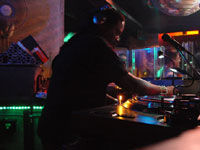 What about your DJ record collection? Have you kept all your records during the years, or have you sold it off?
"No, I do not have most of my music now. However I have Freddie "Machine" Wilson, another '54' DJ, who has EVERYTHING! If not, then - Leroy Washington - the other '54' DJ, still has his collection."
Do you still throw classic Disco tracks on your crowd from time to time?
"I always try to combine Old and New. I love when people come up to me and say that the modern version of a song is the original - then I play the original and they freak."
Did you like Disco music during that era, or was it just a job?
"I loved some of it, but some was real kitsch. The term Disco Music is kind of an anomaly, because you played everything in the clubs - Rock, Soul, Funk and real R'n'B."
What kind of music do you personally prefer?
"Soul and Jazz, I like real songs."

I always think it's interesting to know what Disco tracks people like themselves, so I asked Bert if he could name some of his favorite Disco songs? And these are his favorite Disco tracks...
In no particular order:
| | |
| --- | --- |
| MFSB | "Love is the Message" |
| Donna Summer | "Love to love you" |
| Harold Melvin & the Blue Notes | "Wake up everybody" |
| Diana Ross | "Love hangover" |
| Konk | "Who say rasta cant make funky music" |
| Isley Brothers | "For the love of you" |
| Musique | "In the Bush" |
| Intruders | "I'll always love my Mama" |
| Thelma Houston | "Don't leave me this way" |
| Sylvester | "You make me feel 'Mighty Real'" |
| South Shore Commission | "Freeman" |
| Crown Heights Affair | "Say a prayer for you" |
| D.C. LaRue | "Cathedrals" |
| People's Choice | "Do it any way you wanna" |
| Curtis Mayfield | Super Fly - LP |
| Salsoul Orchestra | "Magic Bird of Fire" |
| Cher | "Take me home" |
| Originals | "Down to love town" |
| Loleatta Holloway | "Hit & Run" |
| Eddie Kendricks | "Girl you need a change of mind" |
Do you still know or have contact with any other of the old Disco acts or DJ's from the late 70's - early 80's?
"I see a lot of them at gigs. One of the best is Jocelyn Brown, she now lives in London so I'm over at her house a lot and you never know whom you might meet there. When I was there the other day, Oliver Cheatham, Connie Harvey and Kym Mazelle were there in her studio vibeing with Loleatta Holloway on the phone..."
Bert has also got his base in London these days - but the World is his work field.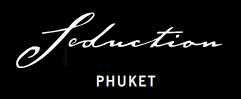 He has recently become involved in Seduction - Phuket. A new club in Patong, Phuket in Thailand. So he's now busy travelling back and forth to Phuket to keep up with operations and things, besides his own gigs around other parts of the world. Thanks to Bert the club has now had top guest DJ's like; Dave Morales, Dimitri from Paris, Stonebridge and Matt Caseli. Besides Bert playing there himself, of course...
It has been great getting to know Bert and you better try to catch this legend whenever he's somewhere close... Get the chance to hear him play both old and new classic tracks to the crowd from his DJ booth and build up the night to a frenzy. You will regret NOT being there...
There are some Clubs which DJ's all over would have loved to play in and as you have learned - Bert Bevans has done them all...
Still busy getting people to move to the beats - starting a week in Asia, over the US and to end up in Europe - that would be a normal week for Bert.
Part of his huge success as a DJ, except for the eye (and ear) for what people want, is his own words of wisdom:

Do not be afraid to fail,
You can only come back stronger!