In his teens, Richie got interested in black Soul music and started building himself a collection of the best and latest tracks out. His love for music and especially danceable music led him into what would become his career... a DiscJockey!
Richie started playing in several New Jersey clubs, among them the One Sane Man [also known as the Alamo] in the middle of 'the Circuit' on Kingsley in Asbury Park.
He also played in surrounding states, but it was in 1973 when he started playing the Hollywood Discotheque at 128 West 45th Street in Manhattan, NYC. The club had just changed its name from the Turntable when Richie started playing there together with a DJ friend of his - Tony G. It's about now Richie started to make a name for himself and he was already an excellent beat mixer, which was not too common at this time. The two friends played the Hollywood until the club was turned into GG's Barnum Room sometime around 1977.
Tony G moved on to play the Copacabanna in NYC, while Richie started playing the Second Story in Philadelphia. He played there for around 6 months until he was approached by Steve Rubell and Ian Schrager to come and play at the new club they were about to open up... A Club that soon would become world famous for their extravagant parties and for being THE Club to be seen for all the rich, famous and wannabes - Studio 54.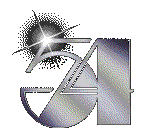 In April 26, 1977, at 254 W. 54'th Street, Manhattan, New York, the Studio 54 had its Grand Opening. People were still working in the club when some of the invited people started gathering outside. About half an hour late the club opened its doors for the first time, and the first song that hit these first guests of the new club was "Devil's gun" by C.J. & Co.. The DJ this premier night was (of course) Richie Kaczor.
But there weren't much people entering the club at this 'early' hour, but within a couple of hours the place was crowded and outside the doors it was chaos. Even people with invitations couldn't get in! The club was an instant success, as well as its wonderful talented DJ.
There were two resident DJ's at this time, Richie played the weekends and another legendary DJ, Nicky Siano, played the second night and the '54' weeknights. Nicky owned the popular the Gallery and was playing there during the weekends.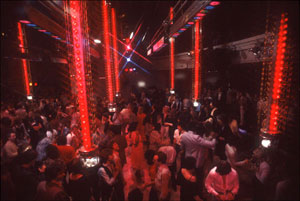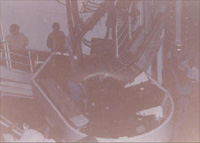 From the clubs horseshoe shaped DJ-booth Richie could look down on the dancing crowd at the huge parquet dance floor with all its strobe-lit columns that descended from the ceiling and its pumping music. Around the dance floor there was silver banquettes and the mirrored diamond-shaped main bar. Beside him to the upper right people could watch him 'in action' from the balcony and to his left was the remaining stage from the premises' days as a theatre and TV-studio. During the upcoming years all the hottest Disco acts would enter this stage and sing their hits.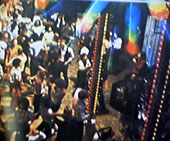 We can only guess how good he would feel being up there in the booth with all the people dancing beneath.
But it wasn't only Richie and Nicky who got to move the crowd of the '54', many of the other hottest NYC DJ's either played periods as regulars or did guest spots in the club. DJ's like; John "Jellybean" Benitez, Jim Burgess, Kenny Carpenter, John Ceglia, Tony Humphries, Bert Bevans, Roy Thode, Robbie Leslie, Tony Carrasco and many others...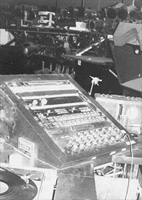 Richie, and the other DJ's, really enjoyed the superb sound system installed in the club. It was built and designed by some of the best people in the business - RLA [Richard Long & Associates]. Richard was also the one who was responsible for the sound system at the Paradise Garage, a system that still today is said to have been THE best system ever installed in a club anywhere in the world.
The equipment at Studio 54 was comprised of 6 3-way "Waldorf" horn loaded/bass reflex main bass boxes, 6 "Bertha/Levan" bass horns, 4 "Z" tweeter arrays & 2 "Ultima" 3-way full range boxes. This system also included the now famous RLA X-3000 DJ crossover.
This sound system along with Richie's fabulous spinning was a big contributing reason for the club's huge success.
Even though Richie ruled the dancefloor from the booth of the world's most legendary club, it's surprising to find that not many people knew his or the other resident Studio 54 DJ's names. That's very far from the situation at for example the Paradise Garage, where everyone knew the DJ's name was - Larry Levan.
Everyone who knew Richie have only good things to say about him and all think he never got the attention and recognition he truly deserved. He was a great guy - nice, kind and down-to-earth - with a passion for the music and a great love for his work.
Adele, Richie's ex-wife, tells me; "I do want to add that I think Richie was one of the most talented DJ's I had ever heard and many fans agreed. Richie just had a special talent which I think he took for granted. He loved being a DJ but I don't think he realized how truly talented he was. He had no ego and was an extremely nice guy.
Richie had a special way of blending music and his choices of mixes were truly unique. I remember my sister partying in a club on the Jersey shore and all of a sudden a couple of the mixes sounded like Richie mixes. She went to the DJ booth and there was no one in the booth. The DJ had a tape of Richie's work and had put the tape on while he took a break."
As fellow resident '54' DJ, Nicky Siano, tells about Richie; "All these things about Studio 54 recently, and not one of them mentions the DJ's. They never mention Richie Kaczor. Richie was a fabulous DJ. He was incredible. One of the reasons Studio happened was because he was so incredible, and they never even mention him."
Bert Bevans adds; "He was a Genius because he could seamlessly blend all styles of music together. There are lots of guys who can Beat Mix but not like Ritchie, he could take you around the musical spectrum and not miss a Beat!!! Absolutely Flawless!!!"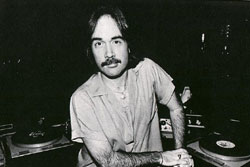 The music Richie played in Studio 54 was more commercial and chart hits oriented than what many of the other New York DJ's played, but still he had great respect from all the 'underground' DJ's as the man who literally could turn a song into a # 1 Billboard hit. Which he did with the song that has been voted as THE anthem of Disco - Gloria Gaynor's "I will survive".


Polydor was releasing a song with Mrs. Gaynor called "Substitute", that was the A-side track and on the flip they had put "I will survive". Richie got a promo copy of the 12" single and he just loved the B-side and started playing it at Studio 54, soon the word spread and all the other New York DJ's started playing it.
Nicky Siano said; "He discovered that record. He made a hit out of it.".
Leonard Balk who back then worked for Impact Publications remembers; "Ritchie used to report to our paper every week the hottest records and who was seen at Studio 54. One afternoon Ritchie called me and asked me if I had the Gloria Gaynor record 'Substitute'. I told him I did and he asked me to play the flip side, I told him I would and he said - 'No, do it now! I will hold on.' After listening to it I brought the record to Joe Loris and played it for him. I started calling programmers across the country and Joe started writing it up in IMPACT, which was very respected at the time. The record company was giving Joe a hard time because the push was on 'Substitute', Joe persisted and the rest is history. It all really started with Ritchie."
Even Mrs. Gaynor herself gives Richie the credit for breaking the song; "Richie Kaczor became the first to play 'I Will Survive' and became responsible for other DJs in New York playing it in clubs and on radio."
The record company had to flip the song to the A-side for the commercial release and it became a massive hit and stayed in the Billboard charts for 27 weeks, 3 weeks as number one.
Richie was even presented a platinum disc award from Polydor for the incredible sales of the song.
He also received a gold record for Peter Brown's - "Do ya wanna get Funky with me", which was the first 12" single to sell over 1 million copies.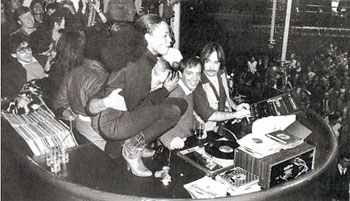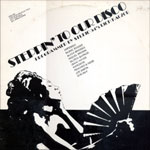 After breaking "I will survive" Kaczor was hired by Polydor to program and sequence a promotional album called Steppin' to our Disco, which [of course] started out with "I will survive" followed by other hit songs from the Polydor and Spring Records' roaster. Included in the album were for example tracks by Bionic Boogie, Alicia Bridges, Don Ray, Isaac Hayes and Peaches & Herb.
There was also a volume 2 released of Steppin' to our Disco, which also included "I will survive" along with songs by Alton McClain & Destiny, Chilly, Fatback and Arpeggio. This album is not credited, so it's not known if it was Richie who sequenced this album as well...
Everything related to Studio 54 and its name was a big industry and in 1979 there was a double LP called A night at Studio 54 released by Casablanca Records. The album included all the Disco hits regularly played in the club like; "Le Freak" (Chic), "I love the nightlife (Disco round)" (Alicia Bridges), "Let's all chant" (Michael Zager Band), "Y.M.C.A" (Village People), "Last dance" (Donna Summer), "I love America" (Patrick Juvet), "Instant Replay" (Dan Hartman), "(Push, push) In the bush" (Musique) and others.
Surprisingly the 'A night at Studio 54' album was not sequenced by Richie, for some unknown reason Roy Thode & Marc Paul Simon were hired to do it. In the album credits Ian Schrager & Steve Rubell thanked their guests; "To all our guests at Studio 54, whose energy made this record possible... Our sincere Thanks!"
When the movie 54 had its premier in 1998, everyone expected "I will survive" to be on the soundtrack as it was THE Studio 54 anthem, but it wasn't and as remixer supreme Tom Moulton said; "Well, it can't be about Studio 54 then, because Richie first played that record. It became his biggest record."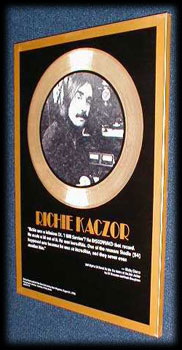 By now we know how much Richie loved Disco music and being a DJ. I asked Adele if she remembered any of his favorite Disco songs; "Richie was promoting 'I will Survive', this was one of several of Richie's favorite songs. He also loved 'Girl You Need A Change Of Mind', 'Spank' and a number of other R&B recordings."
I [Discoguy] also asked Adele: Do you know what happened to Richie's DJ record collection?
"I sold most of Richie's old record collection since I didn't have the space to keep all of them. He had taken the latest records with him when he was DJ'ing in Spain and their whereabouts are unknown. I would imagine he left them at the club. If he had an additional collection, they would have remained at his residence and his sister would have possession of them when he passed away."
What about other DJ? Do you know if he had some own favorite DJ's or remixers?
"Richie loved going to listen to Nicky Siano and Larry Levan. He would sometimes just stay in the background of the club or in the DJ booth and listen to them do their thing at the Gallery and Paradise Garage."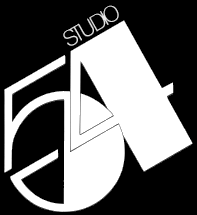 So, How long did Richie play the '54' and what did he do when '54' was closed down?
Adele continues; "Richie played at Studio 54 while it remained hot and until the club had an open door policy, meaning anyone could get in.
He then worked for a short period of time at another club in Manhattan owned by John Addison. (a club called ??? Down Street - I can't remember the name).
He then went on to help set up and open the Studio 54 in Spain and prior to that played at the opening of Studio 54 St.Thomas.
Studio 54 Spain opened around the fall of 1980 and by spring of 1981 we were no longer in touch with each other. Once he returned from Spain, I have no clue where he was working. I do know that he remained in Spain for quite some time."
Richie also played other clubs like the Roof and he even opened up Studio 54 in St.Thomas and played there for a couple of months before leaving for Barcelona to open up the Spanish '54'. When leaving St.Thomas he turned the residency over to Bert Bevans and Leroy Washington.
He played the Spanish club for several months, but then decided to return to the US... When leaving Spain, he once again turned the residency over to Bert Bevans.



Download the FREE basic RealPlayer...

CLICK to hear some Richie Kaczor favorites...
I will survive
Gloria Gaynor

Spank
Jimmy "Bo" Horne


CLICK to hear some Studio 54 classics...
Bad girls
Donna Summer

the Boss
Diana Ross

Dance, dance, dance
Chic

Disco night (Rock freak)
G.Q.

Don't leave me this way
Thelma Houston

Everybody dance
Chic

Fly Robin Fly
Silver Convention

Good times
Chic

Haven't stopped dancing yet
Gonzalez

He's the greatest dancer
Sister Sledge

Heart of glass
Blondie

Hot stuff
Donna Summer

I love America
Patrick Juvet

I love the nightlife (Disco Round)
Alicia Bridges

I'm coming out
Diana Ross

If you could read my mind
Viola Wills

(Push push) In the bush
Musique

Instant replay
Dan Hartman

Keep on dancin'
Gary's Gang

Keep on jumpin'
Musique

Knock on wood
Amii Stewart

Last dance
Donna Summer

Le Freak
Chic

Let's all chant
Michael Zager Band

Native New Yorker
Odyssey

Que sera mi vida
Gibson Brothers

Relight my fire
Dan Hartman

Take your time (Do it right)
S.O.S Band

Turn the beat around
Vicki Sue Robinson

Upside down
Diana Ross

We are family
Sister Sledge

Y.M.C.A
Village People

You make me feel (Mighty real)
Sylvester




Double CD in Europe
2 x single CD in US
Click to buy from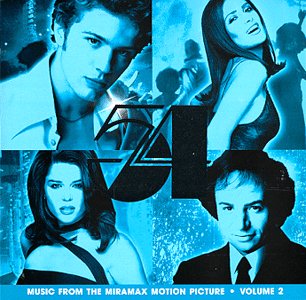 Click to buy from


Disc 1: [US CD 2]
If you could read my mind - Stars on 54: Ultra Naté, Amber & Jocelyn Enriquez
Haven't stopped dancing yet - Gonzalez
Heaven must have sent you - Bonnie Pointer
Loving is really my game - Brainstorm
Disco nights "Rock-freak" - GQ
Found a cure - Ashford & Simpson
Don't leave me this way - Thelma Houston
Come to me - France Joli
Take your time "Do it right" - S.O.S Band
Please don't let me be misunderstood - Santa Esmeralda
Spank - Jimmy "Bo" Horne
Galaxy - War
I need a man - Grace Jones
Heart of glass - Blondie
Cherchez la femme / Se si bon - Dr. Buzzard's Original Savannah Band
Fly Robin fly - Silver Convention

Disc 2: [US CD 1]
Studio 54 - The 54 Allstars
Keep on dancin' - Gary's Gang
the Boss - Diana Ross
Dance dance dance "Yowsah yowsah yowsah" - Chic
Vertigo / Relight my fire - Dan Hartman
You make me feel "Mighty real" - Sylvester
Move on up - Destination
Love machine (Pt.2) - the Miracles
Contact - Edwin Starr
Knock on wood - Mary Griffin
Let's start the dance - Bohannon
I got my mind made up - Instant Funk
Young hearts run free - Candi Staton
Native New Yorker - Odyssey
Que sera mi vida - Gibson Brothers
Wishing on a star - Rose Royce


Click to buy from


Studio 54: the Legend
- Written by Anthony Haden-Guest, Niels Kummer and Domitilla Sartogo

Upon his return to the US it's not known what he was up to during a couple of years, but in 1987 he became close friends with Tom Andryscyk. At that time Richie was living in Bradley Beach, NJ and was bartending at a club in Belmar called the Polo Club. He would also DJ there on Wednesday nights.
In 1988 Richie developed pneumonia and quit the Polo Club. When he recovered, he moved in with his sister in Rahway and he bartended at a club in Paterson, NJ called Cheetah's. He would also occasionally guest DJ at this club and another in Asbury Park. Tom remembers; "It was always difficult to persuade him to accept these guest spots, but when he did he played great. You are right, no one mixed records like Richie."
Tom continues; "Richie was an excellent guy. Everything everyone mentioned about him being nice, fun and down-to-earth is true. Unfortunately, when I met him he also had a drug problem, though it would not be apparent to anyone until they really got to know him. After his bout with pneumonia he quit drugs. However, he would often become depressed whenever he heard about another contemporary's death from AIDS or drug use, like for example Steve Rubell.
I often asked him why he didn't accept the many offers he had to be a full-time DJ at a club. I got the impression he really didn't enjoy it anymore, although as I said, once persuaded to play he was superb. He especially enjoyed the house music that was popular at the time. At Cheetah's he also renewed his friendship with Tee Scott who played there at the time."
Richie always spoke fondly of his days at Studio 54 and looked at it as the best time in his life. He actually revisited the club when it reopened in the late 1980's with Larry Levan DJ'ing on Thursday nights.
Tom again; "I last spoke to him in December 1992. His death came as quite a shock. I do not know how he died. He always emphatically denied having AIDS. He did not like to talk about what was wrong him, but he hinted that it was some type of toxicity from his years of drug abuse. However, I have heard the rumors about him having AIDS but I do not believe it was true."
Hopefully this piece has brought some more knowledge of this wonderfully talented DJ who could turn the dancefloor of the legendary Studio 54 into frenzy.
The man who turned this Gloria Gaynor B-side track into a worldwide hit...
Maybe this song was destined for Richie Kaczor's remembrance...

"I will Survive"