Sten Hallström was born July 2, 1961 in Stockholm, Sweden - where he still lives even though he got the world as his work place.
Most of his friends call him Stene, but internationally people will know him as StoneBridge, a name that was founded during his early SweMix days.
I [Discoguy] asked Stene if it was some kind of word-play with the tire company name - BridgeStone, but he tells me how the name really was created; "No, it's my name, Sten = Stone in English and Bridge which is what we called the first mixing tools we did on Remixed Records. In the info sheet that came with each record it said Stone has done another Bridge and the name was born - StoneBridge."

As many of today's hottest remixers and producers, Stene also started out as a DJ. His DJ career started out in the early 1980's and he has kept on spinning the wheels of steel since then...
So, when did you start DJ'ing and which was your first gig?
"It was my sister's graduation party 1983."
How come you started DJ'ing? Was it something you always wanted to do, or did it just "happen"?
"It was totally random. My father thought the DJ expense for the party was unnecessary and asked if I could do it as I had a lot of records... During the gig I felt this was it. I got so many bookings that night that I sort of got super busy and established inside a month. Fellini opened in July and the party was in May so it was a record breaking rise to fame."
I guess one can say - the rest is history... Please tell me about your early DJ years in Sweden - the clubs you played and when you played them!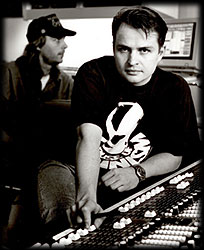 "Fellini was located on Kungsgatan 15 in Stockholm and I ran it between 1983-86. Towards the end of that I started to play Extremes in a town called Västerås about once every 8 weeks or so. I also played in Linköping and some other smaller places in Sweden. As Fellini finished, I played Sidney's [a famous Stockholm NightClub profile] gay club - Confetti a couple of times, then landed a residency in another gay club called Make Up where I played 86-87. As René moved to Daily News Café, I got his spot at the boat, Patricia, where I played 87-90. I had to leave them when I played exclusively House music as their policy was Rock and hits. Then I did Batclub and after, a Hip Hop night at Ritz. The years 91-93 I did scattered parties for Staffan Ridelberg (later Monday Bar) and after my Robin S hit, I more or less stopped playing until 1996 and Ministry of Sound in London, which was my 'come back gig'. I did a night with the Monday Bar guys for a few months in 97, but it wasn't until 2007 I did a night of my own again - StoneBridge & Friends."
Did you have any DJ "mentor(s)" or people you looked up to when you first started?
"Yeah. At the time René Hedemyr was the king of Stockholm and we went to check him a lot. He had some serious technical skills. I didn't have a mentor, but took a lot of advice from older guys that had been playing for years."
What do you think made you one of Sweden's, and later the world's, hottest and most wanted DJ's? Any specific skills, special techniques or...?
"I wasn't that big as an individual in the early years, but the SweMix crew as a whole commanded most of the top clubs until 1990 or so. New groups started to move in, one of them was what we called the 'Tranan posse' and they had all the cool more live music oriented crowds which the media loved. I think I started to make my mark in Patricia 87-90 and perhaps even more at Propaganda in the late 90's.
These days it's very hard to become a big DJ without being a top producer and I think it's really my music that has taken me places. And the fact that I always play for the crowd without being too underground or educational. Saying that though, you need the skills to keep a big room going all night."
Which international clubs have you played in - both as resident and guest DJ? I understand you can't list them all but the most known ones and the once most important to you? Any favorite club of those?
"There are so many great clubs out there, but some of my favorite ones from now and the past are; Panama/Amsterdam, Ruby Skye/San Francisco, Family/Brisbane, Pacha/London, The Cross/London, Home/Sydney, M2/Seoul, Womb/Tokyo. The two last ones are absolutely crazy and the crowds in both are probably the best in the world right now."
Would you say there Was a different crowd in each of the clubs and are there songs that are floor fillers in one club that don't work in another club?
"It's pretty much a worldwide scene these days as people have access to the music through the internet. In some countries, they prefer more vocals and in some they want it harder. I love the mixed vibe where you can go from funkier to really slamming stuff towards the end."
Can you name some special "anthems" for some of these clubs?
"It varies from month to month and year to year of course, but my own tracks always go down well and I still drop my original mix of Robin S in the end if the night has been great."
Any comments or special memories from any of these clubs?
"M2 and Womb in November 2007 will always be special to me as I had no idea the crowd would be so into the music. Back in 2003 I had similar experiences with Hed Kandi, but in general, the clubs are less crazy and more cool these days. It goes had in hand with the music that also moves in cycles."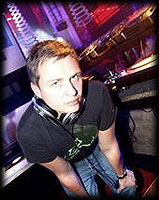 Since you started DJ'ing in the 80's - have you got any comments on how the DJ was regarded in the beginning and how it has changed over the years? And any comments on the techniques, equipment and stuff like that?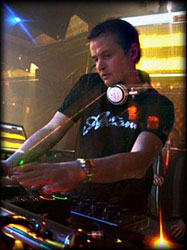 "It has changed dramatically in many areas. The first 3 years was pre-house music and anything went back then. Disco, Funk, whatever you wanted really and the DJ was seen as the guy in the corner who would play what you wanted him to play.
In 1986 as House arrived, we had to make a choice as House was hard to mix with anything else and I decided to go all House around 1987. Then Acid, Detroit Techno and Hip House came along and we had to choose again as it was going pretty underground. At this stage, the DJ became more of a star and it all went incredibly big and bloated until the super clubs started to die around 2000 and everything came down to more reasonable levels again.
The next significant change was the CD. In Sweden, lots of DJ's started early and the Denon player was massive here, but as the Pioneer CDJ 1000 arrived, more and more switched and I would say the definite breakthrough year worldwide for CD was 2006. I mean the year most vinyl guys switched. At the same time laptop DJ'ing grew as well and now I'd say 10% use some sort of laptop based technology and the rest pretty much CD."
When you DJ today, what do you play, vinyl, CD's or sound files?
"100% CD for me since 2005."
Would you say it was it easier or harder to mix back in the 80's compared to today?
"It was difficult to mix live based music like Disco and Funk as the tempos were all over the place. Most 80's music was drum machine based though so it was OK. I suppose the real fancy mixing started a bit later as dance music got more specialized."
Can you emphasize a bit on what you mean by "the real fancy mixing"?
"When I started, my speciality was to cut between tracks. I sometimes had to play 7" singles, so long mixes where not common and with the variety of music I played you couldn't mix some of them at all. At SweMix, we were obsessed with calculated mixes, which René started doing. You basically counted through the end of the track and then counted the intro of the next song to get the start of the track mixed in happening at the end of the last one. Sometimes, the lyrics matched or the new bass line came in just where the last one ended. This was still with just two records and a mixer.
Later, as I was playing only House and the Pioneer 500 arrived, I used the phaser loads and dropped bass out when I mixed. With the 600, echo was the new cool toy and now with the 800, lots of interesting effects are standard in a set and it brings the mixing in as part of the set more than just being a transition between tracks. I suppose I should call it 'more sophisticated mixing' rather than fancy."
When you spin records, how would you describe your playing style? Any kind of "trademarks" for a StoneBridge set?
"I'm all about energy and no dead parts of the night. I love to drive the crowd into a frenzy and once I've got them where I want, I can experiment more without forgetting that I'm there to entertain them and not necessarily to educated them."
With all the new music constantly being released... How do you get/buy new music and how do you find you favorite remix of the songs? Do you get MP3 files you then transfer to CD or?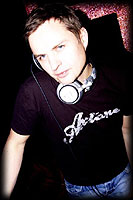 "I buy some on Beatport, but get most sent both from producers direct and labels. I go through a lot of music every day and go by instinct when I pick mixes to play. I sometimes miss out and have to go back and pick another mix, but I mostly get it right."
How and when do you decide what songs you will play during a gig? I assume you lay out a basic track listing prior to a gig? Do you "practice" the set prior to playing it?
"I never plan for gigs before hand, but usually decide which 3 tracks I will play first as I'm waiting to go on. As I do a monthly 2 hour mixshow, I have a chance to discover which tracks that mix well together, which are in the same key and I do some of these mixes live. The better the gig is, the more spontaneous I get."
Do you remember or can you tell which was your best gig ever?
"I've had a few ones that were pretty historical like the first one I did for Hed Kandi, but also some massive nights in Ibiza when everything was just right. It's really hard to pick one actually."
Have you got any special memories as a DJ you wanna tell about? Something that might have happened or some fun gig or...
"I remember one time when I played a beach club outside Amsterdam and it was getting really mad in there and the windows were all foggy as it was hot as hell in there. All of a sudden a girl got up on the bar and stripped down to the knickers. She was totally into the music and just lost it - classic!"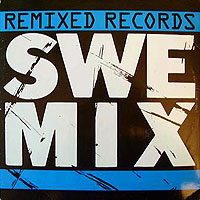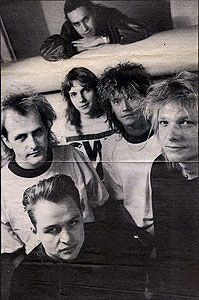 As mentioned earlier - Stene is not only a DJ, even though that was his first profession in the wonderful world of music.
In early 1986 Stene, together with other Swedish Top DJ's - René Hedemyr (JackMaster Fax), Dag Volle (Denniz Pop), Emil Hellman (SoundFactory) and Robert Broman (Mopz Below) started the remix service - SweMix. [Click the link for the full story on SweMix]
About one year later Johan Järpsten (JJ) also joined the team.
The goal was to compete with international remix services like UK's DMC [Disco Mix Club] and US based services like DiscoNet and Hot Tracks, which the guys thought didn't do a very good job.
They thought they could do it better and in April 1986 they released their first Remixed Records issue.
The tracks included in this first (bootleg) issue were...
| | | |
| --- | --- | --- |
| Mai Tai | "Female intuition" | Denniz PoP |
| E.G. Daily | "Say it, Say it" | StoneBridge & Mopz Below |
| Tourists | "I only want to be with you" | Emil Hellman |
| Prince | "Kiss" | JackMaster Fax |
| Nicole | "Don't you want my love" | Mankie & Snurre |
| medley | "Eurobeat" | Emil Hellman |
| Sheila E. | "Holly Rock" | StoneBridge & Mopz Below |
| SM in DJ-mixing | the Winning mix | Roger Tuuri |
So, when being part of founding SweMix, Stene also entered a new field in music, namely Remixing.
The "Holly Rock" remix as featured in the first SweMix/Remixed Records release was actually his very first remix of many to come... His reputation grew by each SweMix release - first in Sweden, but soon the world got the eyes on the talented remixer. More and more international labels sent their material to Sweden to have the SweMix crew to do magic to their tracks and often Stene was the wizard behind the remix.
Like for example his now legendary remix of Robin S' "Show Me Love" which would never had become this classic it is today if it hadn't been for StoneBridge's famous remix. Let's get into that mix...
In your remix of Robin S. "Show Me Love" it has been said you used Korg M1 synthesizer to create the special sound that's significant for that song - a sound that has been copied many time since then. How did you know you wanted to add that sound to the track?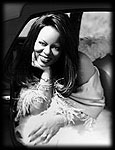 "I had no idea about what sound to use, but from an earlier remix I had the bass line programmed with preset No 16 in the M1, which is called Pick Bass. The label didn't like the mix and I decided to do a new mix and the first thing I did was to change the bass sound, incidentally to preset 17, the organ. Completely accidental and this taught me that accidents are good so I switch a lot of sound to things that shouldn't work and get interesting results."
Both Robin S' "Show Me Love" and "Luv 4 Luv" has been remixed many many times, but it was you who made the first versions - how does it make you feel?
"I feel that the song should be left in peace actually. I don't think it can be improved and it has stood the test of time."
Yes, I can nothing but agree with you. Those songs deserve to be left alone as no remix can be superior to what you already did.
Which skills do you think are required to become a good remixer?
"You need some basic harmonic understanding so your music fits with the vocal, if you use it that is..."
How do you agree to do new remixes today? Do you demand to listen to the tracks prior to agree to remix it? I guess you need to "feel" for the track in order to be able to do a good remix?
"Yes. I always listen very carefully to see if it's something I can mix. Even if the money is crazy, I will turn down songs I can't feel."
Can you immediately, when listening to a song, "hear" how you would like your remix to sound like?
"That happens rarely. I turn the whole project into a workable tempo, do some simple drums and play with the vocal and drums to see where I can take it most of the time. When I like the original music, I sometimes follow the original idea with new drums and bass line."
How much time do you normally need to put in to create a remix you're satisfied with?
"I'm getting a lot quicker now, but 5 days is pretty much what it takes."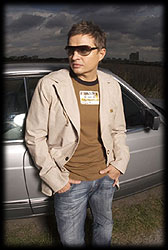 Do you "fine tune" the remix a lot before you get the result you want?
"Yeah I do sometimes. I try the mix out and change a few things if something is not working the way I want. I do get it right most of the time, but it can be small things like length of intro or power of the breakdown that you need to hear in a Club."
Do you think your background as a DJ has helped you as a remixer and producer? I mean, like you know what will work in the Clubs and on the dance floors? And maybe even which elements of the original tune that will work?
"Definitely. The years I didn't play were not great for the remixes as I never had a chance to check how things sounded out. I realized this as I started again in '96 and I haven't stopped playing since then. You also get a lot of inspiration by hearing and seeing how other producers' are working."
What do you think of these remixes where the remixer hardly keep any of the original elements and creates a completely new track with maybe just some small vocal hook kept from the original version?
"I think those mixes can be amazing and very creative. Armand Van Helden gave Tori Amos a new career with his remix of 'Professional Widow' and Axwell has done two incredible mixes of the band Hard Fi without really using the structure or sound of the original.
There are mixes of songs that bear no resemblance at all and the question I ask myself is what's the point? I understand the theory behind it, that the labels want to cater for all popular genres, but some artists just don't fit with House."
You have remixed all the Swedish top acts like Roxette, Eric Gadd, Dr Alban, Army Of Lovers, DaYeene among others, but you have also remixed LOTS of international top acts like Robbie Williams, Britney Spears, Will Smith, Missy Elliott, Lenny Kravitz, Simple Minds, Melanie C, Enrique Iglesias, Armand Van Helden, Texas, Patti Labelle and Debbie Harry, just to mention a few... Have you got to meet any of these acts and how was it reworking their material?
"The only one I meet before mixing was Lenny Kravitz and I was very nervous. I also had to call him and play the mix down the phone. Luckily he liked it, but I was shaking for an hour after.
Mel C sent flowers and Sharlene from Texas called to thank me.
It doesn't get very personal with remixes as there are always managers and labels in between."
As you have remixed more or less everyone - is there any act(s) you haven't worked with but who's material you would love to work with?
"I used to have a lot of dream projects for remixing, but now I enjoy both small and big acts and get more excited with the end result rather than big names. Saying that though, I would love to remix a Madonna track as I feel her single remixes are always shit except the one Axwell did."
Yes, I would love to hear you get down on a Madonna track. That would be something...
You have also remixed many Disco classics like Gwen McCrae's "Keep The Fire Burning 94", First Choice's "Doctor Love", Chic "I Want Your Love" and "Good Times" - do you enjoy Disco music?
"I love Disco even though I don't do any mixes like that anymore. It was a happy form of Dance music that changed the world and led the way to House and all electronic dance music now."
Have you got any special remixing memories, some remix that was exceptional in some way? Maybe difficult or extra fun to do?
"There has been some seriously challenging mixes and Shaggy was one of the most difficult mixes I've ever done.
All the Chic mixes were a total pleasure to do. Just listening to all their tracks was amazing."
So, Shaggy's "Mr Boombastic" was one of your toughest mixes - why? Any special reason why it was so hard to do?
"Yeah, it was around 80 BPM and very short. Most of the hooks were a combination of samples and the vocal, so I had to come up with a cool track that worked with the rather chipmunk sounding, time stretched vocal. I had to go back at least twice before the label was happy."
Out of all your own remixes - which is you favorite?
"I think I have to say Robin S, as it put me on the map internationally."

Your name has been seen in records along with many other remixer legends like John "Jellybean" Benitez, David Morales, Frankie Knuckles, Roger Sanchez and others... How does that make you feel?
"In the beginning each record was like a massive event, especially seeing your name attached to some huge artists or other mixers. Over the years I've met a lot of producers and know many of the early heroes personally like Roger [Sanchez], Armand [Van Helden] and Todd [Terry]. I'm quite happy being busy still after all these years. I really don't know what's driving me, but I love it and have no plans to quit anytime soon."
By the way - how did you SweMix guys get Frankie Knuckles to remix Glady's "Made Up My Mind"?
"It was BMG in Germany that paid it. He was super hot there and even though Denniz Pop tried to stop it, they went ahead."
Have you created any remixes together with any other famous remixers, not counting in the SweMix guys? Who and how was that?
"I've done a remix with Roger Sanchez and it was really interesting actually. He used an SP12 drum machine only and didn't program or play anything, but man could he swing that machine. I've also worked with Eric Kupper, Wawa, Thomas Gold and Chris Coco."

It's time to leave the clear DJ'ing and Remixing stuff and get more into StoneBridge the musician, producer and artist.
Because 'till today [Spring 2008] he has released a couple of Mix Albums but also two albums under his own name and with his own material - Can't Get Enough and Music Takes Me.


The Can't Get Enough album was released in October 2004 and gave us, and Stene, massive UK Top Ten hits with "Put 'Em High" and "Take Me Away" which featured the vocals of fellow Swede - Therese.
The third single from the album was "Freak On" which featured vocals by Ultra Naté and it also got heavy rotation on Club dance floors all around the globe.


In June 2007 his second album Music Takes Me was released. It included the singles "SOS", "You Don't Know" and "Close To Heaven" and again StoneBridge got some new international Club hits which pumped bass everywhere from Australia and Asia through Europe and the US.
The tracks were to be found on every major House DJ's play lists in 2007.
"SOS" was even crowned the No 1 Dance Track of 2007 by Music Week.
The worldwide successes of his albums have once again boosted his popularity and requests are coming in from all over for him to DJ, remix or produce this or that...
How do you choose which projects you should do? I mean, you get loads of requests to DJ around the world and to remix, which we talked about a bit earlier, but also to produce... So, as you can't say yes to everything - how do you choose?
"I have to take several things into consideration. If it's for a smaller label or friend, I usually warn them that it can take a bit of time. Major labels are always in a hurry and they usually bring important mixes that you can't turn down like Usher, Natasha Bedingfield or Britney. The thing that suffers most when I'm busy is the label and my own music so when I work on my artist albums I have to turn down mixes."
Which of you "works" - i.e. DJ, Remixer, Producer [including Artist and Writer] do you prefer?
"For me it has to be a combination of the three. I would say ideally 33% remixing, 33% writing/producing own material and 33% DJ'ing. But I'm touring a lot more now which is good for inspiration, but sometimes slows you down with the studio work."
Have you got any idea of how many remixes and productions you've made over the years?
"I counted years ago and think it may be over 800 now and way over if you include demos and album tracks."
Have you ever done something else - Or have DJ'ing and "music production" been your life?
"It became my full time career in 1983 and I have never looked back. As they years have progressed, I have a pretty good knowledge of publishing, contracts and PR, but not as a profession."
Which equipment and software do you use today when creating music and your remixes?
"I use Logic Pro 8 with Pro Tools HD hardware as the heart of the studio. Then some analog gear I just can't get rid of."



Download the FREE basic RealPlayer...

CLICK to hear some StoneBridge songs and remixes...
You don't know
StoneBridge

Put 'em high
StoneBridge feat. Therese

Take me away
StoneBridge feat. Therese

Hooked on a feeling
Björn Skifs

Alright
DaYeene

Good thing
DaYeene

Say it, say it
E.G. Daily

Another mother
Kayo

Change of attitude
Kayo

I turn to you
Melanie C

Clubhoppin'
Rob'N'Raz DLC

Luv 4 Luv
Robin S.

Show me love
Robin S.

Right in the socket
Shalamar

Holly Rock
Sheila E.


CLICK to hear some StoneBridge favorites...
Dance, dance, dance
Chic

Everybody dance
Chic

Good times
Chic

Le Freak
Chic

Boogie wonderland
Earth, Wind & Fire

Fantasy
Earth, Wind & Fire

In the stone
Earth, Wind & Fire

Ai no corrida
Quincy Jones




Click to buy from


Music Takes Me
Close To Heaven
S.O.S.
You Don't Know
Just You And I
Love Thing
Nothing Without Me
Take Me I'm Yours
I Believe In Love
Feeling 4 You
Let Me In
All I Can Think Of Is You
S.O.S. (Seamus Haji Remix)
S.O.S. (Ortega & Gold Full Mix)
You Don`T Know Me (Fatblock Goes To Ibiza Mix)
You Don`T Know Me (Chris Kaeser Remix)
Close To Heaven (Chris Kaeser Remix)


Click to buy from


Can't Get Enough [ft. Charlie King]
Give a Little [ft. Rita Campbell]
Put 'Em High [ft. Therese]
Once in a Lifetime [ft. Dayeene]
Show You How [ft. Julie Morrison & Jay Soul]
Freak On [ft. Ultra Naté]
Little Bit Crazy
Deeper Love
Desire [ft. Bonnie Bailey]
Take Me Away [ft. Therese]
Clorophilla (Put a Little Love) [ft. Isabel Fructuoso]
Gotta Give It Up [ft. Henry Thomas]
Let's Loze It [ft. Jay Soul]
What a Day [ft. Chris Coco & Dayeene]
60 Seconds

Which tracks do you consider your best works, so far, as a:
- remixer: "Robin S 'Show Me Love' and Texas 'Inner Smile'"
- producer: "StoneBridge 'Put 'Em High'"
- artist/writer: "StoneBridge 'Put 'Em High' and both my artist albums"
Which is you biggest hit (so far)?
"As and artist: 'Put 'Em High' and as a remixer: Robin S 'Show Me Love'"
I figured, but what about other DJ's, Remixers or Producers, is there anyone's work you specially like?
"I have many favorites and I tend to be totally into a producer for about a year or two, then move on to the next guy. The team I think have impressed me most, or the longest, are Hott 22, but Thomas Gold and Wawa impressed me for a long time too. Then I like some of Axwell, Eric Prydz and the other mafia guys' work and recently Laidback Luke."
Since you've helped launching many fine artists over the years... Any special ones you wanna mention? Some you got special contact with?
"I'm quite humble when it comes to things like these, but I have had a role helping Robin S, Axwell and Therese to get where they are."
As mentioned above, you have been working with Therese several times - has it been easier to work with a fellow Swede?
"Not really. I have always focused on my international career and spent most time working with UK and US artists."
Yes, and you have worked much with Hed Kandi as a DJ over the years and they also released your first album - Can't Get Enough. Did you have a contract with them?
"Yes, they signed me for my first album. I played with them as a DJ between 2002 and 2005, then stayed as artist until the end of 2006. Since then I've been completely independent."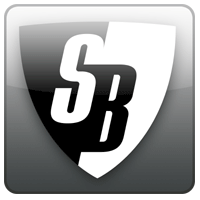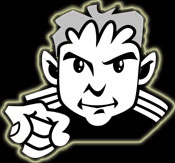 Let's get into Stoney Boy... When did you start Stoney Boy?
"In 1997."
What was the reason for starting Stoney Boy?
"I felt I needed to release more of my own productions after years of just remixing. It has been a great way of presenting my sound over the past ten years."
Is Stoney Boy both a label and Production company?
"It's a label and StoneBridge Productions is the owner and company behind it."
Have you had any other registered companies? Which were/are they and what did they do?
"I used to have a few smaller companies that I have put to sleep along the way to focus on my main career. One was a venue in the old town of Stockholm where we did parties in the 80's and another one sold accessories to clothing stores, something I tried before I started DJ'ing."
Diane Söderholm works for your Stoney Boy Productions - is she's the Diane from your old SweMix act - DaYeene?
"Yes she is. We meet during a session I did for an artist called Frankie LaMotte in 1989. I loved her and her sister's voices so I signed them to SweMix and the rest is as they say history."
In fact, Stene loved DaYeene, or actually Diane so much that they've been a couple for some 17 years and have two sons together. They live in their own house in Stockholm, which also houses Stene's studio.
Do you ever bring in Diane to lay vocals on your productions or remixes? Like; "Honey, I'm lacking some vocals here, can you please...?"
"It does happen, but she does her own productions now and focuses on that. A lot of people ask me about new DaYeene material and we're thinking about it."
Is the studio equipped with a sound booth that allows you to record vocals and similar additional elements you need, or is it more of a "remixing and producing" kind of studio?
"It's a proper studio with a recording space that is separate from the main room. I do record a lot there, especially when I'm in album mode."
As much as you work, I guess it does help the family life to have your studio at home?
"Yeah, it was hard to make it work when I had the old studio. I was never at home. The set up I have now is totally separated from where we live as the house has three levels so it's perfect."
How have Diane and your boys handled all the time you spend abroad? Or can you bring them sometimes?
"They're fine with it now and I bring them on the longer tours in the summer or during Christmas and New Years. We also do shorter trips together and combine gigs with vacation."
With the world as your playground - how has that been and how do you handle your success? I have to say that you still feel very down to earth and probably very "Swedish", in a positive sense...
"I'm totally down to earth and have always been. I realized early that you never know who's going to become what so I've treated people with respect and tried to be as nice as possible in all situations. It has helped me a lot over the years."

Have you still got your DJ record collection? Or have you sold it off? You must have got a HUGE (and GREAT) collection if you've kept all your records over the years.
"I have it all still, but have no idea what to do with it. I've never trashed a record so it will become a problem at some stage."
Have you got an "all time" favorite Dance/House Music Top 10/20? Tracks you always bring with you to every gig...
"I have done some charts like that, but they change constantly as my taste changes, so it's pretty much impossible to do. But I have 'Put Em High' and Robin S with me to every gig. Those two are probably going to be there for a while longer."
Have you got a favorite Disco/Funk songs Top 10/20?
"Same thing, changes every year even though the tunes are 30 years old."
I know it's hard to make a Top 10 of Disco/Funk - but as most of my viewers are heavily into Disco, do you think you can just mention some Disco/Funk tracks that have been special to you over the years?
"Anything with Chic or the producers behind it, Nile Rodgers & Bernard Edwards. They were my heroes and still are in many ways.
Quincy Jones had a good ten year run as well until the 80's came along and took the live element out.
Earth Wind and Fire had a good period too.
I think all of these guys were really good songwriters too, and that became the main problem with Dance after Disco, as the best writers and singers went on focusing on ballads and mainstream music as that's where the money was. Pretty soon after, media and major labels abandoned Dance too, so by the time of House, it was an underground phenomenon."
Yes, I fully agree with you there. But, did you like Disco music during that era?
"I wasn't so into it at first, but around 1979 I got totally infatuated with it."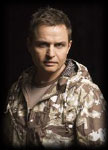 What kind of music do you personally prefer?
"I have to be honest and tell you that I don't really listen to music as I work with it 16 hours a day. I listen to the stuff I play and what my 2 Hip Hop loving sons play upstairs."
Your sons love Hip Hop, that's a bit different from the work you do...What do you think of Hip Hop in general and what does your sons think of the music you do?
"It is different, but I did a lot of Hip Hop when I started, as things where not as divided into specific styles as it is now. You could hear a De La Soul track in a House Club back then. The kids have heard house since day one and like it a lot even though their music is Hip Hop and R&B."
Do your sons ever come to you and ask different "music" questions? Maybe like; 'Can you do...' or 'How do you create...' this or that - or??
"Yes, all the time and they find it hard to believe when I show them how Timbaland did this and Pharell did that. They haven't fully understood that at the end of the day in the studio, the methods are pretty much the same. To be honest, they have discovered a few tricks that I didn't know so it's cool to see the next generation getting ready."

OK - Finally... If someone was to only listen to ONE of you tracks, either remix, song or production - which would you say represent StoneBridge the most to you?
"Again, Robin S 'Show Me Love' pretty much sums it up."
Anything else you can think of that you wanna tell me about? All information is very welcome, some fun happenings....
"Your questions are incredibly thorough, I think we've covered pretty much all of it."
As you can see, StoneBridge has kept himself busy and at the top of things for over 20 years and he promises to not slow down.
He's still very humble despite the fact that he has remixed many of the worlds highest regarded Dance acts, acts others would give their right arm to remix for.
He's also an acclaimed recording artist with several worldwide hits in his credits.
He Thanks his Robin S' remix of "Show Me Love" for putting him on the international map
and we Thank StoneBridge for some 20 years of job well done - by...


"Put 'Em High"
For more info on StoneBridge
incl. upcoming gigs, detailed remix and production discography and more
visit his own site: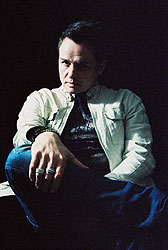 StoneyBoy.com

BIG THANKS
to Stene for participating and making this page possible !!!