In his youth he met a guy who would become a friend for life and also, just as Larry, one of the highest regarded DJ's of the world, namely - Frankie Knuckles. Frankie tells me the following about his friend; "There's a lot of things I can say about him... He was a lot of fun, you know. He was very inspirational. He was a, I don't know, a... It's a little bit difficult to talk about him."
The friends, Larry Levan and Frankie Knuckles, both started their careers and learned how to beat mix at Nicky Siano's popular club - the Gallery.
It was actually Frankie who first became friends with Robin, Nicky's girlfriend, she introduced Frankie to Nicky and he got a job as a DJ in the club. Frankie introduced Nicky to a "wild, but very talented" friend of him, Larry Levan. Larry got hired as well and soon he and Nicky became best friends...
Nicky tells me one memory of his dear friend Larry; "Larry and I were in Gallery one day, and Larry was not exactly the most masculine guy, especially around me, we used to camp it up a lot... Anyway, we were at the gallery one night and we hear someone breaking in, so Larry goes and gets a crow bar we had in the back, and we ambush the burglar and Larry says in his most butch voice 'Hold it right there bro'. Well - I just cracked up laughing and the burglar thought we were both out of our minds..."
In 1973 Levan left the Gallery to play at a club located at 73rd & Broadway called the Continental Baths. Frankie later ended up working with Larry again at "the Baths" and Frankie kept working there until the club's closure in 1976. Then the club was turned into the swingers club Plato's Retreat, which Joe Thomas sang about in his 1978 hit with the same name.
But Larry left the club much before this to work in a club called Reade Street and then opened up his own club, the Soho Place - BUT...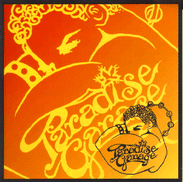 He enters the Disco scene BIG time in 1977 when the legendary Paradise Garage opened at 84 King Street, New York. Larry was the resident DJ of "the Garage" and to many people he was "the Garage". Lots of people, and other DJ's, came to the club just to hear him play...
Together with the sound engineer of the club - Richard Long - they managed to put together the world's best sound system... Because, from any point on the dancefloor, center to sides and corners, the bass was numbin', clean and forceful thumping directly into your breast bone. However, the most amazing thing was you could not tell where the music was being generated. The sound was so good that it has been told the whole system were sold to the Ministry of Sound in London when the Garage was forced to close down in September 26, 1987. BUT, that's NOT true...
The sound system was installed at a club called the Paradise Ballroom on W. 43'rd St., New York. Sadly that club didn't live that long and the system was actually auctioned off.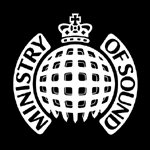 No matter, Larry along with his friend and fellow DJ Bert Bevans were hired to help out install and open up Ministry of Sound [MoS] to get the same wonderful sound as the Garage had. Bert tells me; "MoS was a 'Dream' comes true. After the Garage, That was the Best System in the World... Larry and I had a Love-and-Hate relationship - sometimes it was good other time's... In addition, when we opened MoS we hung out in London 4-5 months together, so that was cool."
Bert later told me that MoS was originally only open on Fridays and Saturdays, so the other days of the week he and Larry used to hang out and sometimes even sneak into the club (since they had keys) at nights mixing and testing new stuff just for fun.

I recently got a chance to talk to Mel Cheren, the owner and former of West End Records. Mel told me much about West End, the Garage and Larry Levan. The Paradise Garage was owned by a man called Michael Brody and Mel says; "(the late) Michael Brody was my life partner, so the connection to the Garage was natural. I've got lots of memories of Larry Levan and the Garage that's very important to me."


Mr. Cheren will share much more of his memories of Larry, the Garage, his life, West End Records and the whole Disco Era in the book - Keep on Dancing, which was out in July 2000. Check it out !!!
Mel continues talking 'bout the Garage and the book... "I really hope someone would like to make a movie out of the book and that they for the movie would restore the Garage to its original condition. And then open it again with a diner in the bottom floor, which never was used before, like the Hard Rock Cafe or Planet Hollywood. I really wish the profit should go to charity. Also, I've got the ashes of the late Larry Levan and I would like to have the urn with the ashes in the entrance of the Garage so the fans from all over would be able to see it.".
I ask if he have got any other special memories or comments on some of the West End acts, Larry or something else. Mel tells me; "I've got too much memories to tell... That's basically the whole book. But everything of Michael, Larry, the Garage and the whole start of the Disco era is very precious to me."
Also Kenton Nix, the writer of Taana Gardner's West End hits, told me some memories of Larry. Kenton had a test pressing of a song he called "Work that body". The record didn't even have any vocals yet, but he brought the record to the Paradise Garage and gave it to Larry in the DJ booth.
Larry and the crowd loved the record and Kenton asked Larry if he couldn't help him get the record to SalSoul Records. But Larry replied; "No, we're not gonna go to SalSoul - this is a West End's Record, we gonna give this to West End." And since Mel Cheren, the owner and former of West End Records, was part owner of the club - Kenton got to meet him, it hit off and Kenton got a contract with West End.
Kenton Nix's first song out on West End Records was just "Work that body", but now Taana Gardner's vocals were added. This Disco workout was followed by other hits for Taana like "When you touch me", "No frills" and the song that's actually West End's biggest hit today - "Heartbeat".
AND... it was Larry who made the great remixes of all Taana Gardner's hits.
Kenton Nix made it all the way to Larry's DJ booth. Another guy and a friend of Larry's who also used to hang out in the booth was the L.A. DJ, DJ Blue. He told me the following; "I grew up in New York and did the club thing back in the late 70's and early 80's. I met Larry Levan way before he was a DJ at the Garage. He was working at a club called Reade Street. I was a young club dancer and Larry had a thing for me. So When I would go to the club he would let me hang out in the booth with him. I had played around with mixing but nothing too serious. Then one nite Larry, Frankie [Knuckles] and myself were in the club and Larry (who would do just about any drug you gave him) had some angel dust and we smoked in the booth. A half hour later we were trippin' our butts off. So now the club is packed with people and Larry being the clown he was said to me 'Hey! mix awhile!' I was stunned. Here was one of the greatest DJ's I know letting me play in his club. I laughed, Frankie laughed, but Larry was serious. So I played for 2 hours. But the funny thing was Larry thought I was good, and that was all I needed. I stopped dancing and devoted all my time to perfecting my mixing. I spent many years in the booths of both Larry and Frankie, and they taught me a lot."
One of the few female DJ's Lizzz Kritzer was introduced to Larry and the Garage by another famous female DJ - Sharon White - Lizzz tells me; "At the Garage, I used to store my coat under Larry Levan's turntables and we would hang out in the booth."
Bert Bevans who also was friends with Larry and one of the few besides Larry who have played the Garage told me; "Did you know that they fired Larry from the Garage because there were too many Black kids coming to the Garage. They had these 'White Parties' with Jim Burgess, Howard Merritt, Roy Thode and Sharon White. For 4 Months there were NO BLACK PEOPLE in the Garage and when Larry finally took over again, some of the Original Black folks never came back."
During this time when Larry didn't play the Garage - Bert, Larry and Bert's twin brother Robert - used to go out clubbing at Studio 54 and other hot clubs. Steve Rubell, owner of '54', used to try to talk Larry into start playing at '54' instead, but Larry always replied; "They're not ready for me yet!". Which most likely was correct. Then Larry and Steve used to go get high together...

Larry's very own mixing style, were he used a songs instrumental parts, break beats and accapellas to make completely new "live" remixes of the songs he choose to play, inspired lots of other DJ's to try the same, made the audience go wild and... led him into the studio as a 12"singles remixer.
His remixes are much like the style he had when spinning at "the Garage". It's almost like a dub type kind of mixes, often with long instrumental parts and building DJ-friendly intros. On top of this he put lots of heavy basslines... And his remixes sounds as brilliant today as they did around 20 (!!!) years ago.
Kenton Nix told me this about his friends DJ'ing and the music at the Garage; "You know, the way Larry played it, it was, it was just something that would never be again. I would love to see it, but it's just something that's... that's almost like - perfect."
He continues; "I still think he's the greatest of all times. Larry is the greatest of all times... You know, he will go down in history as that. I mean, every DJ knows it. So, like I said, it must be heavy to be revered as much as this guy has been musically. There's really nothing you could... You would really be cheating him if you said anything less."
Also Taana has nothing but good things to say about Larry; "Larry, he was very sweet, very sweet, always to me. Larry did his own thing. But he always wanted to know, "Taana are you happy with your vocal, do you wanna redo anything?" Or he would call me in to say "Can you do something a little different here and a little different there?" And when we worked we just clicked from day one."
Another comment I've heard is; "On the deejay side Larry Levan was huge!! His mixes were like 'butta' smoothe, hot dripping and wet!!! He truly was a pioneer of the beat mix, and now there is actually a Grammy Award for "remixer". I would love to see a posthumous award in his honor..." and I can really agree with that.
Other comments on his very wicked, but still great, spinning is stories like this; "The best night of my life was June of 1984, when Larry played 'Music is the Answer' by Colonel Abrams for one whole hour! Mixed up with Betty Wright's 'One Step Up, Two Steps Back'!".
Another story is when he first played the Peech Boys' "Life is something special". He teased everyone by playing bits and pieces of it mixed into other records throughout the whole evening until he finally decided to play the whole thing. But a "standard" Levan mix would usually last for some 15-20 minutes with added extracts of other songs and sound effects.
He really know his value and the effect he had on the crowd, you can say he was kind of a Diva in his own way - You know, sometimes he wouldn't play the next record until you applauded him.
Larry was also very persistent if he believed in a record - like when he first played Taana Gardner's "Heartbeat" at the Garage. With its slow tempo and everything, it was way too slow for the audience in the club and the dance floor was left empty. But Larry didn't give up, he kept playing the tune several times a night and within a few weeks everyone was running TO the floor instead of OFF the floor when it was played. This song also became the biggest selling record ever in the little record store just around the corner from the club - Vinyl Mania. They sold over 5000 (!!!) copies of the 12"single.
Larry was a popular remixer and producer with New York labels like West End Records and SalSoul Records.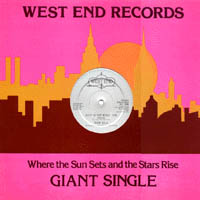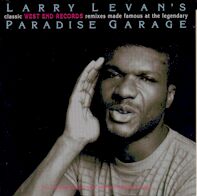 For West End he remixed for example; Ednah Holt "Serious, Sirius space party", New York Citi Peech Boys classic "Don't make me wait", Loose Joints "Is it all over my face" and as mentioned before, all of Taana Gardner's hits.
New York Citi Peech Boys was actually Larry Levan's own band and project. Originally they called themselves just the Peech Boys, but the Beach Boys thought Peech Boys name was too close to theirs - so to avoid to get sued Larry and the band decided to add New York Citi before their name.
In July 1999 - West End Records are back with their first album release in 20 years and what could be more appropriate than an album with classic Larry remixes. The album is called; Larry Levan's Classic West End Remixes (Made Famous at the Legendary Paradise Garage). It includes 9 tracks all digitally remastered specially for this release. The songs are;
1. Taana Gardner "Heartbeat"
2. Ednah Holt "Serious, Sirius Space Party"
3. Taana Gardner "No Frills"
4. New York Citi Peech Boys "Don't Make Me Wait"
5. Sparque "Let's Go Dancin'"
6. Loose Joints "Is It All Over My Face"
7. Taana Gardner "Work That Body"
8. Billy Nichols "Give Your Body Up to the Music"
9. Taana Gardner "When You Touch Me"
Total running time 73:19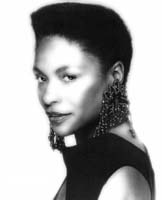 In the inlay to the above CD, Kenton Nix, recalls how Ednah Holt's "Serious, Sirius space party" came about; "Larry and I were Trekkies and Star Wars freaks. Larry said to me, why don't you write a song about a party in outer space and talk about the characters like they are at the Garage and the Garage is in space and everyone has a membership: you know, Darth, Kirk, Luke, OB1 and everybody. And they're just rocking, just up there dancing. So I did it, but Larry thought it didn't have enough space effects - didn't think it sounded like it was really in outer space so he did this remix. Larry wanted something out there, but funky."
West End C.E.O., Mel Cheren, adds; "Once Larry likes a record he just starts mixing. He must have had twelve versions of it. Nearly put us out of business mixing that record. Larry had handwritten his top ten list which he posted in the DJ booth: 'Serious' was his #1 favorite record."
Another Larry Levan myth is told about this Ednah Holt song - it's about a never-before-released dub version of the song titled "Serious, Serius Sax Party". Rumor has it that Levan was so enamored of this very mix that he pressed up 100 white labels, stamped them "Serious, Sirius Sax Party", and tossed them out of his DJ booth late one (1981) night at The Paradise Garage. Occasionally one of these highly prized white labels surfaces, feverishly fetching upwards of $140. --This via Stephan Prescott, owner of Dance Tracks in Manhattan's East Village.
Another little trivia that can be fun to know is that Ednah Holt was once a member of the hit R&B/disco group, The Ritchie Family.
If "Serious, Sirius Space Party" was one of Larry's favorite songs in 1981, this was his favorites playlist at the Paradise Garage in December 1978:
"Chains/Cream (Always rises to the top)" Bionic Boogie
"Contact" Edwin Starr
"Feed the flame" Lorraine Johnson
"Hold your horses" First Choice
"I don't know it it's right" Evelyn "Champagne" King
"I will survive" Gloria Gaynor
"I'm every woman" Chaka Khan
"Je suis music/Rocket in the pocket" Cerrone
"Kiss me again" Dinosaur
"Lady Bug" Bumble bee Unlimited
"Le Freak/I want your love" Chic
"My claim to fame/True love is my destiny" James Wells
"Shoot me (with your love)" Tasha Thomas
"Souvenirs/Kechak fantasy/Eastern trip/Tahiti, Tahiti" Voyage
"You stepped into my life" Melba Moore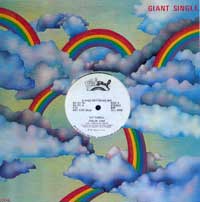 For SalSoul Levan went into the studio to make 12" remixes several times. For example; in December 4, 1978 he remixed the SalSoul funkateers Instant Funk's new song - "I got my mind made up".
In March 30, 1981 he made the 12" remix of "Ain't no mountain high enough" by Inner Life. This song was written by Ashford & Simpson and was produced and arranged by two of the most important guys to the Disco scene - Patrick Adams and Greg Carmichael. (And YES... It's the same song Diana Ross use to sing as well!)
It's quite clear to hear that Larry had his audience at "the Garage" in mind when he made these 2 remixes and it's probably because of that they both became Paradise Garage and Larry Levan signatures/anthems!
Other songs he remixed for SalSoul is; Instant Funk - "Slap slap lickedy lap" & "Everybody", Sparkle - "Handsome man" and First Choice - "Double cross".
But... Larry's very first remix was actually "C is for Cookie" - by Sesame Street's Cookie Monster - in 1978, followed by Taana's "Work that body"...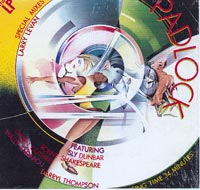 One of the most sought for of his remixes is the Padlock mini-LP which was released in 1983 on his own Garage label. This excellent 5 track album was produced by Sly & Robbie with vocals by Gwen Guthrie. Every single song of this record is a hit and all the songs are special remixes by Larry Levan. The record includes "Hopscotch", "Seventh heaven", "Getting hot", "Peanut butter" and ends with the brilliant title track "Padlock".
Some of these songs appeared on another Gwen Guthrie album - but not with these mixes!
The Padlock album was released on Garage Records, which was the child of Larry Levan and it was on this label he had Gwen along with his and Michael de Benedictus' act, n.y.c. Peech Boys, signed to. The label's records was originally released by West End Records but was later moved to be released by Island Records.
But just like Larry - Gwen also died much too early, in February 1999. She and Larry both did some great work together during the years and they will for sure be remembered for it.
The Padlock mini-LP is probably the most hard-to-find record of the ones Larry remixed, maybe together with Imagination's dub mixes album Night dubbing, in which Larry remixed the song "Changes".
In 1986 Larry returned into the studio again with Gwen Guthrie and he then did the remix of one of that years best songs, namely "Ain't nothin' goin' on but the rent". Both the song and the remix are nowadays to be considered as classics!
Other classical remixes done by Larry Levan is (just to mention a few); Class Action's version of "Weekend" (original done by Phreek), Lace - "Can't play around", Tracy Weber - "Sure shot", Strikers - "Body music" and Jimmy Ross - "First true love affair".
When Disco "died" in the early eighties and new dance music styles started coming around - like the uptempo Hi-Energy and Chicago's House music... New York had it's own type of House music and Levan was of course one of the pioneers in developing this new style - and what would be more appropriate than calling the New York sound after "Larry's" Paradise Garage - the New York sound was of course called Garage.
Talking about Garage music... As the Garage music pioneer he was - it isn't surprising that his last remix was a real Garage smacker!
Larry made this last remix just months before he died in 1992, he then remixed the song "Strong enough" sung by the old Disco diva Loleatta Holloway. In this release on the small Active label he still showed his skills in making great remixes and the record also contain a remix by another old Disco remixer - Francois Kevorkian (who remixed many Prelude releases). The record is (of course) Mastered by Herbie "Pump" Powers Jr. So... In his last remix job he was still surrounded by the best people...Ý
The same year [1992] Taana Gardner released an updated version of the old LaBelle song "What can I do for you" on the small Elegal label. In the run-out groove of this 12" single someone has written "Dedicated to Larry Levan"!!!

The legend lives on and FINALLY there's a Larry Levan Live @ the Paradise Garage album available!
This is really the ultimate party records for EVERY Garage, Levan or Disco fan. This is a double CD set which comes in a "glow in the dark" sleeve. Besides the two CD's with great music there's also a booklet with information, pictures and a lot more about the Paradise Garage, Larry Levan, the music and the New York nightlife and club scene. This is just a MUST HAVE release, which is a co-production between Strut Records in the UK and the legendary revived West End Records in the US.
This is REALLY Larry Levan Live at the Paradise Garage one night in 1979. The compilation show some of his techniques and his sometimes wicked ways of playing different tunes and it also gives you an idea on how he used to "test" his own remixes on the Garage crowd. Because, among all the hits and the today hard-to-find classics you find the Larry Levan remixed Janice McClain "Smack dab in the middle".
To top everything about this great box set, Strut and West End have brought in another legend to master everything, namely - Tom Moulton, which is a guarantee for the greatest sound available.
the Famous Swedish record critic, Jan Gradvall, motivated in NojesGuiden why this release is one of the best records right now, with the following comment; "Because the segue from Cher's 'Take me home' over to Melba Moore's 'Pick me up, I'll dance' summarize everything I love with music.".
Disc One
Ashford & Simpson "Bourgie bourgie"
Damon Harris "It's music"
T-Connection "At midnight"
Stephanie Mills "Put your body in it"
Crown Heights Affair "Dreaming a dream"
Bunny Sigler "By the way you dance (I never knew it was you)"
Shalamar "Right in the socket"
Cher "Take me home"
Melba Moore "Pick me up, I'll dance"
Munich Machine "Get on the funk train"
People's Choice "Here we go again"

Disc Two
People's... "(...continued)"
Motown Sounds "Bad moutin'"
Supremes "Let yourself go"
Change "Angel in my pocket"
Janice McClain "Smack dab in the middle"
Jakki "Sun... Sun... Sun..."
John Gibbs & the US Steel Band "Trinidad"
Chi-Lites "My first mistake"
Jermaine Jackson "Erucu"

Download the FREE basic RealPlayer...

CLICK to hear some Larry Levan remixed songs...

Give your body up to the music
Billy Nichols

Lady Bug
Bumblebee Unlimited

Weekend
Class Action

Ain't nothin' goin' on but the rent
Gwen Guthrie

Padlock
Gwen Guthrie

Peanut butter
Gwen Guthrie

Seventh heaven
Gwen Guthrie

Ain't no mountain high enough
Inner Life

Everybody
Instant Funk

I got my mind made up
Instant Funk

Slap, slap, Lickedy lap
Instant Funk

Smack dab in the middle
Janice McClain

Can't play around
Lace

I know you will
Logg

Strong enough
Loleatta Holloway

Don't make me wait
NYC Peech Boys

Body music
Strikers

Heartbeat
Taana Gardner

No frills
Taana Gardner

Paradise Express
Taana Gardner

When you touch me
Taana Gardner

Work that body
Taana Gardner

Sure shot
Tracy Weber


CLICK to hear some some Paradise Garage favorites...
Boogie oogie oogie
A Taste of Honey

I love the nightlife
Alicia Bridges

Found a cure
Ashford & Simpson

Street player
Chicago

Brick house
Commodores

Got to have loving
Don Ray

Shame
Evelyn "Champagne" King

Dr. Love
First Choice

Love insurance
Front Page

Keep on dancin'
Gary's Gang

This time baby
Jackie Moore

Hot shot
Karen Young

Disco Circus
Martin Circus

In the bush
Musique

Weekend
Phreek

Ooh, I love it (Love break)
Salsoul Orchestra

Do what you wanna do
T-Connection

Can't live without your love
Tamiko Jones

Don't leave me this way
Thelma Houston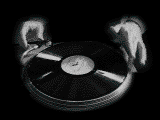 Listen to Larry Levan LIVE...
Paradise Garage 1982 - Part 1
Paradise Garage 1982 - Part 2
Paradise Garage 1985
Paradise Garage 1986
Paradise Garage 1986
Paradise Garage 1987
Studio 54 1989
Choice 1990
Endmax - Japan 1990
Endmax - Japan 1991
Italian radio show 1992
Live in Japan 1990
Ministry of Sound 1991
Shelter 1990
Shelter 1990
NOTE - Mixes are not for sale...
CLICK G-clef for a small Larry Levan medley...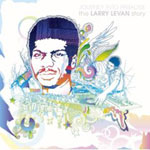 Click to buy from


Disc 1:
Paradise - Change
Weekend - Phreek
Clouds - Chaka Khan
Haven't You Heard - Patrice Rushen
We Got the Funk - Positive Force
Smack Dab in the Middle - Janice McClain
Bad For Me - Dee Dee Bridgewater
Heartbeat - Taana Gardner
You Can't Hide (Your Love From Me) - David Joseph
Love Honey, Love Heartache - Man Friday
Don't Make Me Wait - Peech Boys

Disc 2:
Baby I'm Scared of You - Womack & Womack
Lost in Music - Sister Sledge
Why Leave Us Alone - Five Special
Love Injection - Trussel
Can't Play Around - Lace
Ain't No Mountain High Enough - Inner Life
It Should Have Been You - Gwen Guthrie
Lover's Holiday - Change
Situation - Yaz
Once in a Lifetime - Talking Heads
Love Has Come Around - Donald Byrd & 125th Street, NYC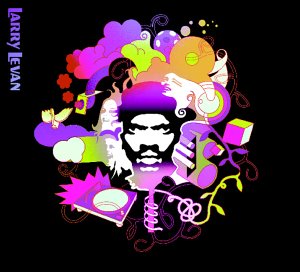 Click to buy from


Disc 1:
Ain't No Mountain High Enough - Inner Life feat. Jocelyn Brown
How High - The Salsoul Orchestra
By the Way You Dance - Bunny Sigler
Handsome Man - Sparkle
Double Cross - First Choice
Greatest Performance of My Life - Loleatta Holloway
Crying - Instant Funk
When I Come Home - Aurra
I Know You Will - Logg

Disc 2:
I Got My Mind Made Up - Instant Funk
First Time Around - Skyy
It's Just Begun - The Jimmy Castor Bunch
Everybody - Instant Funk
Summertime Lovin' - Steve Arrington
Skyzoo - Skyy
Slap Slap Lickedy Lap - Instant Funk
High - Skyy
Bodyshine - Instant Funk
Make It Last Forever - Inner Life feat. Jocelyn Brown


Click cover to buy
Peanut Butter (prelude)
Hopscotch
Seventh Heaven
Getting Hot
Getting Hot (prelude)
Peanut Butter
Padlock
Hopscotch (Larry Levan remix instrumentral)
Seventh Heaven (album mix of "portrait")
Padlock(album mix of "portrait")
Getting Hot(original 12" version)
Peanut Butter (original 12" version)
Padlock (Larry Levan remix - short vocal)
Hopscotch (album mix of "portrait")

Click to buy from


Maestro - the Documentary - the DVD


For more Larry CD's...
Click here!