Sharon Elaine White was born September 3, 1954 in New York.
She laid the ground to her musical career already in her first school years. As Sharon explain herself; "I started studying percussion at The New York School of Music at the age of seven. My love of the craft just developed over the years. I wrote my own material, played guitar and drums in local bands growing up on Long Island where I went to school. It was a very exciting and transitional time for music here in the States. My great love was British rock. I started buying imports when I was around 13 years old.
Album oriented rock was just being 'born' in American radio. WNEW-FM was the first experiment in the genre. They also played blues, and folk artists. My mentor was Alison Steele who was an incredible DJ as well as the first woman on that scene. She actually was the pioneer and molded what was to become a totally new concept in FM radio. I made the decision to go into professional radio. She and I became friendly and she was constant source of support to me.
I went on to study for my B.A. in Communications at The New Institute of Technology. I got involved in radio engineering and became an on air personality in my freshman year."
So much thanks to Alison, Sharon became a radio DJ. I [Discoguy] asked Sharon: When did you start DJ'ing and which was your first gig?
"I started in radio in 1972. I made the transition to clubs in 1975. My first gig was with Roy Thode at The Corral on Long Island, NY."
How come you moved from the Radio jock scene to become a Club DJ?
"It seemed like a natural progression to me. I don't really have any other reason."
You just told your first gig was with Roy Thode at The Corral on Long Island, do you remember how that gig went along?"
"No. I hardly remember the occasion."
Do you recall which song you opened up with or something else from that gig?
"No, not really."
What do you think made you one of the hottest and most wanted Disco DJ's?
"That is a hard question to answer. I think part of my appeal is that I didn't confine myself just to the dance music genre in my presentation of an evening. During the time I played at The Saint, I was known for my 'down trip' or 'morning music'. If a particular song appealed to me, I found a way to present it to my audience. I really played outside of the box and I think a lot of people respected me for that."
Would you say you had any specific skills, special techniques or likewise?
"Being a trained musician was a great help to me. It broadened my approach to music and my ability to break pieces down very quickly."
This is interesting; in what way do you mean you could break the pieces of music down? Like in harmonies, different keys or??
"Exactly. I sense the key immediately. I never gave it much thought until my closest friend and production partner, Jonathan Patterson mentioned it. Jonathan composes original pieces and is a brilliant dj is his own right."
So, When you mixed records, did you mix in key?
"Yes, but I never realized that every one did not mix this way. I didn't think of it as novel."
With your background as a trained musician and mixing in key, you really should have been remixing, like many of your Disco DJ peers did. Have you ever remixed some tracks? Which acts/tracks?
"I did some editing on the Festival 12" from Evita with Boris Midney and on the LP. Unfortunately, no real remixing like I would have liked to. But its never too late. Just got a new manager and we'll see what is offered in the coming year...


Sharon was actually the first woman to ever play the Saint, as well as being the only female DJ playing the legendary Paradise Garage.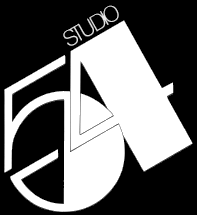 But the list of clubs she's played doesn't stop there... She has played all of the hottest NYC clubs like; Sahara, The Ice Palace [Fire Island, NY], The Ice Palace 57, Red Parrot, Studio 54, New York New York, River Club, Sound Factory, Bond's, Limelight, Roxy, Moonshadow, Palladium, Octagon and Pavillion [Fire Island NY].
Besides those, she has also played The Copa [Fort Lauderdale/Key West FL.], Studio One [L.A.], The Probe [L.A.], Trocadero Transfer [San Francisco], Bonham Exchange [San Antonio], Tracks [NYC/Washington D.C.], The Warehouse [Washington D.C.], Le Palace [Paris] and Heaven in London.
Of course I had to ask if Sharon had any favorite of these clubs; "My favorites of those were The Saint, Paradise Garage and The Pavilion."
Would you say there was a different crowd in each of the clubs?
"Yes...Without a doubt. The Saint was primarily white and male in its membership. At the Garage, 95 per cent people of color (black, latino, asian etc.) and 5 per cent female in membership. The Pavilion was predominantly the same make up as The Saint on a smaller level - 1000 vs. 6000."
Were there songs that were floor fillers in one club that didn't work in another club?
"Most of what you played at The Saint and The Pavilion wouldn't work at The Garage. It was a completely different demographic."
Can you name some special "anthems" for some of these clubs?
"'Total Control', 'Hold On To My Love' [Jimmy Ruffin], 'Sweet Dreams' and 'Love Is A Stranger' by Eurythmics were Anthems at the Saint, while 'Love is the message' [MFSB], 'Weekend' [both the Phreek and Class Action versions], 'Peanut Butter/Lock It Up' [Gwen Guthrie] and 'Slave To The Rhythm' [Grace Jones] were Anthems of the Paradise Garage."
Have you got any comments or special memories from these clubs?
"The members of these clubs were like an extended family. The DJ's were like a collective. We all supported one another rather than compete against each other. People always said that The Saint was too large of a space to have intimate moments, capacity was nearly 6,000. I remember playing an acetate that I had just gotten from the mastering studio of Patti LaBelle's 'Somewhere Over The Rainbow'.
It was unheard of to stop the floor for a ballad at 6 in the morning. We usually played 'til 11am or 12 noon. At any rate I took a big chance playing it then, but the entire room stopped and people held each other, people were in tears... It absolutely soared on that sound system!! When it ended, the applause wouldn't stop.
Mark Ackerman, my best friend as well as lighting and technical director, and I were just crying. It was such an overwhelmingly emotional moment that EVERYONE shared! It was the one moment I craved my entire career... To have so many people on the same emotional plane...It was MAGIC!!"
WOW! I can understand that... Have you been residence DJ in any of the mentioned clubs above?
"I was a resident at all except The Garage where I was considered a guest. We did special functions in the space or held the room for Larry Levan, but that was HIS house."
If the Garage was Larry's house, then the Saint was kind of Jim Burgess' house. This is also where this theatrical guy choose to end his DJ career in a most spectacular way. With a party that was called Jim Burgess' Swan Song Farewell at the Saint in January 31, 1981. This is one night New York club people still talks about...
The Saint was open from 11 PM to noon and at around 6 AM, in the middle of his set, Jim called it a day and took off... He left in the middle of a song and when the record came to an end people started screaming for more, but Jim was already gone. As Sharon was in the club for her friends last gig the owners forced her into the booth and the first song she put on after Jim left was the Emotions' "Don't Want to Loose Your Love" followed by "Dance and Leave It All Behind You" by Sumeria as messages and tributes to a great DJ.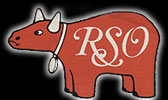 Sharon has also been working in promotions for RSO Records [Robert Stigwood Organization], starting shortly after the huge success of Saturday Night Fever.
When did you start at RSO and for how long did you work there?
"I started there in 1979 and worked there for about 3 years. My first project was the Festival LP Evita, which was produced by Boris Midney. Then Boris and I did a couple of 12-inches from the album including 'Don't Cry For Me Argentina'."
When at RSO, Did other DJ's beg you for promos?
"Beg ...No. Ask ..Yes."
How could you combine DJ'ing with the RSO promotions work? I guess you couldn't work at RSO from "9 to 5"?!
"No promotion work ever rivaled playing music for me. No, at RSO I came into the office at 1 pm and left around 8 or 9 pm."
Have you ever done something else, or has DJ'ing and music been your life?
"Most of my life has been centered around music in some way."
Being on of the first female DJ's, do you feel you were treated differently than your male colleagues?
"No, not really."
But how was it being a female DJ in a VERY male dominated DJ world?
"Since I was the only woman playing those venues, I was considered a trailblazer for many of the successful female djs playing now. I'm glad I made a difference for some of them. I tried to make people aware of the fact that GENDER has nothing to do with your ability to present music."
Did you female DJ's get the same kind of money and status?
"I can't speak for any other woman, but I know my pay scale was the same as my male counterparts."
I've had the pleasure to interview some of your female DJ peers, both Wendy Hunt and Lizzz Kritzer. Lizzz said the following about you:
"Sharon White was my tutor/mentor. I owe EVERYTHING to Sharon and my friends...
But, when I met Sharon I had just moved to NY and was DJ'ing at La Folie. She was the DJ at the Sahara and was working at RSO Records as promoter. Everywhere I went in the dj world, people would mention her and tell me I should meet her. So finally, I called her at RSO and made an appointment to come to her office. I stayed there all day and watched the top name DJ's come by to pick up their records - Howard Merrit, Roy Thode, Ritchie Rivera... I was in awe. She knew all the stars!
Sharon introduced me to some of the best clubs around - some nights we'd go to Flamingo and some nights we'd go to the Garage. At Flamingo, the MOST PRIVATE, exclusive club, everyone greeted Sharon with warmth and respect...
Sharon introduced me to many of the anthem songs that predated my arrival in NY and she got me into For The Record record pool - top top DJ's. For The Record was exclusive and I was thrilled to be a member. Every week, you would go to the office and pick up a box of free promotional records. Sharon introduced me around and helped to give me the attention that eventually lead to me being the second woman, after Sharon, to work the turntables at The Saint.
Sharon was also very supportive of other female DJ's like; Susan Moribito and Wendy Hunt. Sharon really deserves a place in disco history."
Wendy said this about you:
"From the first time we met in the late '70's, Sharon and I have been the best of friends. We've shared a series of very similar experiences in our lives long before we met up to the present and continue to see the irony in all of that. We agree that we were "meant" to meet and also see our friendship as one that will be lifelong. Even when we don't speak for extended periods of time, we seem to pick up where we left off when back in touch. Sharon often starts sentences that I can finish and vice versa. It's uncanny. We both respect and support each other as fellow DJ's and will go out of our way to help one another professionally.
Sharon got me my membership to the Saint in NYC where she was a resident. I remember the exact spot where I would dance when I'd go to the Saint....it was a place where I could ALWAYS see Sharon in the booth. It was truly the BEST nightclub EVER...nothing since has even come close to matching the space, the music and energy of the Saint. And, to me, Sharon WAS the Saint. Her music and the unbelievable light show created the magic of that era."
So, have you got any memories or comments on your female DJ sisters?
"Lizzz Kritzer was one of the first women to make the crossover in the NY scene. She had a unique musical sensibility all her own. We recently got back in touch when I came out of retirement last year.
Wendy Hunt has been my peer and one of my closest friends for over 25 years now. She was the 2nd woman to become a Billboard DJ (yes,I was the first) and one of the driving forces in the Boston club and radio scene, simultaneously. I have never known another DJ to be so supportive and unselfish as Wendy. She continues to playnational venues on the Circuit and clubs in and around her home base of South Florida.
Susan Morabito and I became close in the late 80's. She relocated from the Midwest to NYC to follow her dream of playing the Circuit. I'd never met anyone with a raw talent like Susan's. I think it's fair to say her success has eclipsed the dreams she had for herself back then. She is one of the shining stars of The Saint At Large DJ roster. And continues to make The Pavilion, Fire Island her home every summer. She is involved with her own productions and playing international and state side events."

Since you're also one of the classic "Disco DJ's", have you got any comments on how the DJ was regarded in the beginning and how it has changed during the years?
"DJ's were like a family back then. We all went to hear each other play. We hung out together and shared music. It's a much more isolated and singular experience now."
How many night per week did you play during you most intensive DJ career?
"The most I ever played was 7 nights in a row which was crazy. In the comfort zone, I like 3 gigs a week."
Also, have you got any comments on the techniques, equipment and stuff that were used "back in the days"?
"The Saint had the most sophisticated system of any club I've encountered. It had 28,000 watts of power with a 5,000 watt backup. The system was designed for a dance floor that was a geodesic dome. Everything was spec/digital quad sound. Even the monitors in the booth were in the round."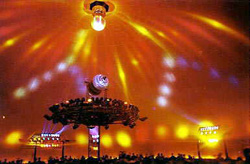 As I understand you're still active as a DJ, where do you play today?
"I recently came out of retirement at The Pavilion on Fire Island. I'll be there next season also. It feels great to be playing again."
Since you 'recently came out of retirement', when did you retire?
"I retired in 1994."
What did you do while being retired?
"Recover from a terrible assault which left me with amnesia and brain damage. But I don't want to get into that."
OH, I'm really sad to hear about that. Would you say there's any difference in DJ'ing today compared to playing back in the disco days?
"The crowds are more diverse. There are also a lot more women on the dance floor and in the booth these days. Of course, the music has changed tremendously."
You mention the music, do you still play some Disco classics to your crowd?
"I really try not to, unless they've been reworked to fit today's audience."
So what kind of music do you personally prefer and play today?
"Trance, Tech-Funk [like Meat Katie & Lee Coombs] and Tribal"
Can you tell which was your best gig ever?
"No. I really don't have an answer for that."
Have you got any other special memories as a DJ you wanna tell about?
"The first time I played for an audience of 5000+ people was an awesome experience, but the first time I brought an audience of that size to the same emotional point on the dance floor was truly a humbling experience."



Download the FREE basic RealPlayer...

CLICK to hear some Sharon White favorites...
Lovin' is really my game
Brainstorm

MacArthur Park Suite
Donna Summer

Music is my way of life
Patti LaBelle

That's where the happy people go
Trammps



CLICK to hear some related songs...

Weekend
Class Action

Brick house
Commodores

Ain't no mountain high enough
Diana Ross

the Boss
Diana Ross

I'm coming out
Diana Ross

Love hangover
Diana Ross

Upside down
Diana Ross

What you gave me
Diana Ross

Ease on down the road
Diana Ross & Michael Jackson

Peanut butter
Gwen Guthrie

Fame
Irene Cara

Weekend
Phreek

Don't leave me this way
Thelma Houston






Click to buy from


Fame - Irene Cara
Out Here On My Own - Irene Cara
Hot Lunch Jam - Irene Cara
Dogs In The Yard - Paul McCrane
Red Light - Linda Clifford
Is It Ok If I Call You Mine? - Paul McCrane
Never Alone - Contemporary Gospel Chours
Ralph And Monty - Michael Gore
I Sing The Body Electric - All
Miles From Here (Previously Unreleased)
Out Here On My Own (Instr.Vers)
Fame (Instr.Vers)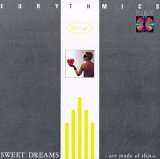 Click to buy from


Love Is A Stranger
Iíve Got An Angel
Wrap It Up
I Could Give You (A Mirror)
The Walk
Sweet Dreams [Are Made Of This]
Jennifer
This Is The House
Somebody Told Me
This City Never Sleeps
Home Is Where The Heart Is (BONUS TRACK)
Monkey Monkey (BONUS TRACK)
Babyís Gone Blue (BONUS TRACK)
Sweet (BONUS TRACK)
Dreams [Hot Remix] (BONUS TRACK)
Love Is A Stranger [Coldcut Remix] (BONUS TRACK)
Satellite Of Love Ė Previously Unreleased (BONUS TRACK)
You mentioned earlier that the DJ's back in the days were all more like family, so I take it you knew many of the other great DJ's of the Disco era?
"Sure... And those I didn't work with in the clubs, I knew from record promotion for the most part. I worked with a lot of labels like Motown, RSO, Island, Profile, Polygram, etc."
Ah, so you did promotions for them as well, which acts?
"I did Thelma Houston, Diana Ross, Bonnie Pointer, Yvonne Fair, Stevie Wonder, The Commodores, Rick James, Teena Marie, Run DMC, Linda Clifford, Irene Cara and others..."
An impressive list of acts there... Any special ones you wanna mention? Some you got special contact with?


"Since I did promotion for many labels over the years, both independent and major, I toured with artists and over saw performances at venues. I would say that my closest personal relationships with artists would have to be Bonnie Raitt and Linda Clifford.
That statement in itself says a lot about my personal taste in music. I never limited myself to dance music per se. As a matter of fact, my roots in music were 70's British rock. Led Zeppelin is a long way from The Saint...or is it?
My first 3 gold albums were for Fame - The Soundtrack, Sylvester - 'Step II' and Eurythmics' - 'Sweet Dreams'."
Back to the DJ's of the Disco era, Have you got any comments, memories or info about them?
"I can honestly say that there wasn't a DJ that I didn't learn something from. I appreciated all of my peers. I still do.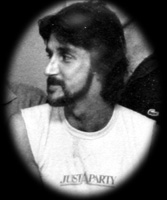 Roy [Thode] was one of the best friends a person could have. He taught me never to play music with a negative message. He taught me to respect my audience. He made me realize what a reciprocal act between audience and DJ, playing really was."
Did you have any DJ 'mentors'?
"DJ mentors would have to be Roy Thode, Wayne Scott, Larry Levan and Jim Stuard. I hail them all as pioneers, mentors and most of all friends. These men each had an approach to their performance that was unique. I learned something from each of them regarding timing, placement and stamina, both personal and of your dance floor.
As a dj, your evening is a tapestry of thematics and emotion. Lyrics and mood set the pace for your evening and gave you the ability to make statements during an evening. The capability to do that is so limited now because lyrics are almost non existent in club music. Most 'lyrics' have been reduced to repeated samples on tracks."

Sharon, as you know, my web-page is focused on Disco. Can you name some of your favorite Disco songs? Like some kind of Top Ten or likewise...
"Sure, This is not a top 10, BUT these are 10 of my favorites from this era...

| | |
| --- | --- |
| Giorgio Moroder | "From Here To Eternity" |
| Donna Summer | "Mac Arthur Park(Suite)" |
| Cerrone | "Look For Love " |
| Jean Carn | "Was That All It Was" |
| Brainstorm | "Lovin Is Really My Game" |
| Barry White | "Love's Theme" |
| Phyllis Hyman | "Loving You, Losing You" |
| Sylvester | "Disco Heat" |
| Patti LaBelle | "Music Is My Life" |
| Trammps | "That's Where The Happy People Go" |
Great list of tracks... Even some of my favorites are in there as well. Based on this list I guess you liked Disco music during that era, or was it "just a job"?
"Being a dj has always been a great love in my life. I would not have come out of retirement if this wasn't true. My perspective of the craft has matured tremendously and I'm ready to do things on the 2nd leg of this journey that I don't think I was emotionally prepared to do before. By that I mean the writing and production work that Jonathan Patterson and I are collaborating on. For me now, it's important to create music as well as playing it in a club."
If you could choose one Disco track that would describe Sharon White, which track would it be?
"That is such a difficult question, but if I have to give a definitive answer I would narrow it down to 'The MacArthur Park Suite' or the 'Beautiful Bend' LP. I've have always been drawn to classical music and a great fan of the merging of classical elements in 'pop' music. Both producers of these tracks, Giorgio Moroder and Boris Midney were classically trained and for the most part didn't produce songs per se, but released productions that spanned the average length of an LP side or a 12-inch side... So we're talking about 9:00 minute to in some cases 20:00 minute pieces. The sophistication of their productions stand the test of time.
My production partner, Jonathan, is a classically trained pianist and I'm looking forward to doing some work with him on this scale."
Have you kept your DJ record collection over the years, or have you sold it off?
"No, sorry to say, I don't have my old stuff. Anything worth having on vinyl I gave to my friend, Susan Morabito.
Do you still know or have contact with any other of the old Disco acts/divas/DJ's from the late 70's early 80's?
"Linda Clifford would be the only person, but I've lost contact with her since I moved to DC."
Sharon White is the first and most legendary female DJ. She truly led the way and staked out the path for other women in the male dominated world of Disco DJ'ing. She was the first woman to ever play the Saint, the only to play the Paradise Garage and she was the first female Billboard DJ.
Sharon was also the only mentioned female DJ in the touring Disco Exhibition.
She was retired for a couple of years, but now she's back and have no plans to stop...
I guess the love for the music can't keep her away, and as Sharon White says herself:

"Most of my life has been centered around music in some way."