Kenton Nix, or Kenny as his friends call him, was born in Tennessee on July 13, 1954.
His mother and all his brothers and sisters used to play the piano, but Kenton wasn't interested at all. His sister has been a concert pianist and his brother is a church organist, but Kenny didn't want to participate in any of that stuff.
It wasn't until Kenton was in college he started to get interested in writing music, but it wasn't something he always wanted to do - it more or less just happened. Or as he tells me himself; "No... I can't say that I always wanted to do it. No, I just kind of stumbled up on it. I used to just think of songs and I never... you know, I never took it serious or anything."
But he has always been interested in music and has always bought lots of records, even as a little boy. His passion for music and record collecting led to some gigs as a DJ in College but it was nothing he wanted to make a career out of.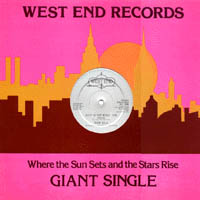 It wasn't until later, in 1979, he started to earn money out of his writing. It was at this time he got in touch with West End Records. This is what happened...
Kenny had a test pressing of this song of his, a song he called "Work that body". The record didn't even have any vocals yet, but Kenny brought the record to the legendary Paradise Garage and gave it to the even more legendary Larry Levan in the DJ booth. Larry and the crowd loved the record and Kenny asked Larry if he couldn't help him get the record to SalSoul Records. Larry said; "No, we're not gonna go to SalSoul this is a West End's Record, we gonna give this to West End." And since Mel Cheren, the owner and former of West End Records, was part owner of the club - Kenton got to meet him, it hit off and the rest is history.
So... First out of his songs on West End Records was "Work that body", there was now vocals added to the song from this young lady called Taana Gardner. This Disco workout was followed by other hits for Taana like "When you touch me", "No frills" and the song that's actually West End's biggest hit today - "Heartbeat".
This is what Mel Cheren, told me about what song that was West End's biggest hit; "It's "Hot Shot" (Karen Young). It sold over 800 000 copies and that's one of the biggest selling 12" singles in the Disco history. But... These days "Heartbeat" (Taana Gardner) is even bigger since it has been sampled several times and Ini Kamoze used it in "Here comes the hotstepper", which became a # 1 hit in many countries all over the world."
Actually WestEnd "sampled", or at least re-used, "Heartbeat" themselves already back in 1984. The song was used as the base in "No sense" by D'Bora. It's a little more rap/hip-hop release with a little scratching and they hooked on to Taana's spoken intro where she says "...it makes no common sense" and sings "no sense" instead of "heartbeat"...
But "Heartbeat" wasn't an instant hit. Besides it's a great song, it also became a hit because of Larry Levan's love for this record. When he first played "Heartbeat" at the Garage, this song with its slow tempo and everything, was way too slow for the audience in the club and the dance floor was left empty. But Larry didn't give up, he kept playing the tune several times a night and within a few weeks everyone was running TO the floor instead of OFF the floor when it was played. This song also became the biggest selling record ever in the little record store just around the corner from the club - Vinyl Mania. They sold over 5000 (!!!) copies of the 12"single.
Besides "Heartbeat" and these other great Taana hits, Kenton also wrote hits for other people. Among these hits he wrote for West End was the Ednah Holt classic "Serious, Sirius space party", "Chillin' Out" by Inez Brooks and "There's never been (No one like you)" by (the self-titled) Kenix Music feat. Bobby Youngblood. Even though "There's never been..." was by Kenix Music, he has never been singing lead vocals himself on any records. He has only been singing backgrounds.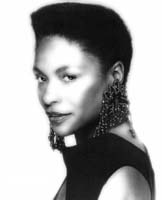 All Kenton's releases have become hard-to-find collectors items, his Taana 12"s together with the Ednah Holt 12" is the most sought for. In the inlay to the CD Larry Levan's Classic West End Records Remixes made famous at the legendary Paradise Garage, Kenton, recalls how Ednah Holt's "Serious, Sirius space party" came about; "Larry and I were Trekkies and Star Wars freaks. Larry said to me, why don't you write a song about a party in outer space and talk about the characters like they are at the Garage and the Garage is in space and everyone has a membership: you know, Darth, Kirk, Luke, OB1 and everybody. And they're just rocking, just up there dancing. So I did it, but Larry thought it didn't have enough space effects - didn't think it sounded like it was really in outer space so he did this remix. Larry wanted something out there, but funky."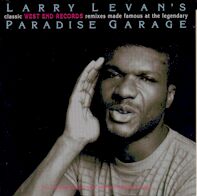 West End C.E.O., Mel Cheren, adds; "Once Larry likes a record he just starts mixing. He must have had twelve versions of it. Nearly put us out of business mixing that record. Larry had handwritten his top ten list which he posted in the DJ booth: "Serious" was his #1 favorite record."
Another Larry Levan myth is told about this Ednah Holt song - it's about a never-before-released dub version of the song titled "Serious, Serius Sax Party". Rumor has it that Levan was so enamored of this very mix that he pressed up 100 white labels, stamped them "Serious, Sirius Sax Party", and tossed them out of his DJ booth late one (1981) night at The Paradise Garage. Occasionally one of these highly prized white labels surfaces, feverishly fetching upwards of $140. --This via Stephan Prescott, owner of Dance Tracks in ManhattanĻs East Village.
Another little trivia that can be fun to know is that Ednah Holt was once a member of the hit R&B/disco group, The Ritchie Family.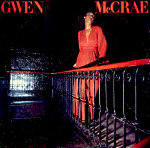 But Kenton Nix has not only been writing hits for West End Records, he has also written some great Disco classics for Gwen McCrae on Atlantic Records. Two classic and hard-to-find 12" singles came out of that partnership, namely - "Poyson" and "Funky sensation". But he also did the song "Feel so good" with her.
In the early eighties he also produced "the Smurf" by Jalil, which was a rap record on Sound of New York Records. (This is not to be mixed-up with the Tyrone Brunson track with the same name from 1982.) This single was actually the only one Kenny did on the Sound of New York label. Jalil later moved on to Jive Records and became more famous as - Whodini. But it can be fun to know that Kenton was the first to record him.
In the mid 80's, Kenton also worked together with Taana Gardner again - after the West End years... Kenny co-wrote and produced a song for Taana called "Over you", released on the small independent YES Records.
During Kenton's career he has been involved in around some 25-30 records. Unfortunately he hasn't got a copy of every record he has been involved in. He has them all in his mind, but most of them he hasn't got a record copy of.
Discoguy: So... Have you got any favorite song out of the ones you have written or produced?
"No, not really."
'Cause I love "Heartbeat" and..."
"Yeah! People like "Heartbeat" and "Funky sensation", it's a good song too..."
I think all your work is excellent really!
"Well, Thank you!"

After that many classic Disco hits, what was it that made him one of the hottest writers in the business? Kenton replies; "Well I have tried to figure that out myself... Haha... (We both burst out laughing) I mean, I just do it you know. I used to listen to a lot of James Brown, Motown and... you know, Philadelphia music. I just always listened to music and I just liked it and funky music kind of rubbed off for me."
Kenton goes on; "I believe that... you know, the music that I've done... it has always been different and against the genre of what every one else is doin'. Even with "Heartbeat", that was in the middle of the Disco era and no one would dare do a song that slow. Hahaha! (we both burst out laughing again). You know, people just... you know, they laughed at me when I was trying to sell it. I got turned out of every record company whether it was CBS or some other... I had to go back to West End, 'cause I was with West End then, I had to take the record back to them 'cause they were the only ones who would put it out! HAHAHA!!!" (Both laughing!!!)
Mel told me when I spoke to him last week, he said that today "Heartbeat" is West End's biggest selling record because of all the sampling from people like Ini Kamoze and others. What do you think about that?
"Well, mostly all the rappers, mostly all of the rappers, have used the song. It is either that or "Funky sensation". I mean, there's a list of like 30 different people who have used the song. That is incredible - from L.L.Cool J to, you know, everybody, really - Everybody! To Heavy D. to... I mean, It's incredible!"
How does that make you feel? It must be kind of satisfying to know YOUR song is the base for so many other peoples songs, or??? What do you think of it?
"Yeah! It's flattering... It's flattering! You know, copying is always flattering. It is very flattering, I can't say it isn't, IT IS!"
I think it really means you have done something very good there...
"Yes, yes... I'm glad people like it, that's for sure! I'm happy for that!"
What about inspiration? Does he get his inspiration / influences from something special?
He went on; "Ohh, I... You know, I'm a believer in the Lord and I believe you know. I don't go to church every Sunday, but I say my prayers at night and stuff."
I asked him which of his works he preferred, writing or producing?
Kenny answered; "It's all about the same really."
"OK - Do you think you have different skills or techniques in producing or writing?
"Yeah... I have different techniques of doin' things."
Have you got any specific memories, like some memories from writing a song or something special that happened when you produced some tune - any memories like that?
"No, it's just that I never rehearse my bands. I never rehearse songs, I just do them straight. I never do that because I'll never forget "Work that body". I rehearsed that song, in rehearsal it was great, when we got to the studio we never again got the magic. I really feel that would have been a much better song, but for some reason when a set of guys get the song the first time it's nothing like it. That's the only thing I'll remember forever. I'll never rehearse again because of that reason. Because you loose the magic."
So, how do you work? Do you usually work solo or have you been involved (part of) any groups?
"You know, I usually work solo. Recently I have been working with other people, but I have never really worked with other people before."
Also, I've heard you were involved in this heavy funk record, almost like a P-Funk record under the name Menace, is that correct?
"Yes!"
Is this some kind of alter ego or something like that?
"Ehh... Yes, He's a... Menace is... Menace is vicious. Hahaha... (burst out laughing). He's a... Menace is very very vicious, you know, but that's Dennis Weeden. That's his real name. He's the one that I really have worked most closely with. Dennis was my original, No - not the original, Van Gibbs was my original band leader. But then when we were doin' "Heartbeat" and that stuff I was working with Dennis Weeden. Dennis and I went doin' arrangements and stuff and he's the one who put that beautiful guitar solo in that song. He was always my music director, you know, to my bands and everything like that. So, you know, Menace - He's instrumental bittersweet, he was instrumental to... you know, what we were doing."
We went on talking about other artists and songs, and I asked Kenton if there was any song by another writer or producer he would have loved to write or produce himself. Kenton thinks for a while and tells me there are several he would have loved to write. But he decides he would liked to have written "I believe I can fly" by R.Kelly.
Just like Mel Cheren - Kenton has always loved to dance and he really loved Disco music back then and still does... He never considered writing and producing Disco songs like "just a job", since he loved to write and to get out dancing to this great dance music. These days he mostly listens to R'n'B and Jazz when he's not working.
Since my pages are mainly Disco/Funk orientated, I asked if he had any Disco or Funk favorites (except for his own work)?
"Yeah, I always... gosh, I love "Padlock" (Gwen Guthrie), that was a great song. "Don't leave me this way" (Thelma Houston), "Love hang over" of Diana Ross, eh... I mean, there's just a ton of them. "Get up being like a Sex machine" by James Brown. I mean it's just so many, it's a lot of records that I mean... We came up out of that, you know, everyone had a great sound I just liked everybody. I used to like Buddy Miles and Jimi Hendrix... I mean everybody was just slammin' to me. Back then I used to love Rock'n'Roll, I used to listen to Cream. Hahaha! (laughing). Yeah, it was crazy... It was just crazy, but you know, all dance records - there are lots of great ones... One of my favorites is "You make me feel - Mighty real" by Sylvester. It was a great record!"
What do you think of the Disco era now when you look back on it?
"Oh... It was a good era - GREAT era. I think it was the greatest music, I mean... You could tell because they're sampling it and copying it all over again so... That tells you how good and prominent is was. I'm glad people actually is sampling it. It doesn't hurt us at all. That doesn't hurt, it's just flattering."
Kenton have met lots of talented people during the years. For example, Mel and Kenny was very close and of course Taana too. He really thinks she's great. But how about Larry Levan, who actually was the guy remixing all the Nix written Taana hits? Any memories on the late Larry?
"Oh... I still think he's the greatest of all times. Larry is the greatest of all times... You know, he will go down in history as that. I mean, every DJ knows it. Every DJ knows it. So, you know... it's... like I said, it must be heavy to revered as much as this guy has been musically. There's really nothing you could.. You would really be cheating him if you said anything less."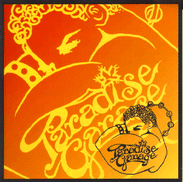 Since both Larry and Mel were close to the Paradise Garage, have you got any comments on the club?
Kenton almost gets lyrical when he starts talking about the Garage; "Yeah, the Garage was like... It was like a sanctuary! The Garage was, it was... were there you heard the best music, you just danced with the best dancers. Even if you couldn't dance you got better. It was THE trendiest place. It was THE trendsetter, I mean, what happened in there definitely set the piece for everybody. I mean, Calvin Kline would come, everyone would come there and it was just incredible. It's almost indescribable, walking up that runway and walking up the hill and hearing the music... You know, the way Larry played it, it was, it was just something that would never be again. I would love to see it, but it's just something that's... that's almost like - perfect. Hahaha... (burst out laughing) Yeah, you know, almost perfect."


And thanks to Kenny and the rest of the West End family - the legend lives on and FINALLY [summer 2000] there's a Larry Levan Live @ the Paradise Garage album available!
This is really the ultimate party records for EVERY Garage, Levan or Disco fan. This is a double CD set which comes in a "glow in the dark" sleeve. Besides the two CD's with great music there's also a booklet with information, pictures and a lot more about the Paradise Garage, Larry Levan, the music and the New York nightlife and club scene. This is just a MUST HAVE release, which is a co-production between Strut Records in the UK and West End Records.
This is REALLY Larry Levan Live at the Paradise Garage one night in 1979 and to top everything about this great box set, Strut and West End have brought in another legend to master everything, namely - Tom Moulton, which is a guarantee for the greatest sound available.
the Famous Swedish record critic, Jan Gradvall, motivated in NojesGuiden why this release is one of the best records right now, with the following comment - "Because the segue from Cher's "Take me home" over to Melba Moore's "Pick me up, I'll dance" summarize everything I love with music.".
I went on asking him if he still had got any contact with any of the other acts he have been working with; Gwen McCrae, Ednah Holt and others. But unfortunately he hadn't spoken to Gwen for many many years and he hasn't got any contact with anybody of the other acts either.
Except for Larry, Taana and Mel and other people already mentioned, I asked him if there were any other people he had met or worked with who was kind of special to him?
Kenton said; "I would say the writer / producer - Ray Reed. He's the guy who actually got me into the business. Ray Reed from the group Crown Heights Affair. He produced France Joli and Unlimited Touch, he was very very influential in the whole dance era. He actually got me into business, you know he's like very important to me and I met Kenny Gamble (of Gamble & Huff)... Yeah I've met a lot of people like that."
Are there any favorite people you prefer working with? I mean, people you know that if you bring in him or her, the result will be just as you want it...
"Yeah. I've got keyboard players like Bernard Reid and Lenny Underwood. I like, as far as it's with arrangements and who I like working with, within the studio, Ray Reid. Ray Reid - I do a lot of work with him. And... Besides that we have a way of getting the best guys. We have contact with the best of them, so we kind of do well with that. And of course Menace - I can't forget Menace."
So... Since Kenny have met and worked with so much great people through the years... Are there any other people he would like to work with?
"I'd like to do Toni Baxton. I'd like to do... Eh, let's see... That's a very good question. There's a lot of people... But I'd say Toni Braxton, she has a great voice."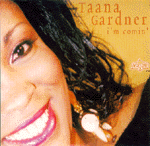 When I spoke to Mel Cheren about West End Records he let me know that West End was now up running again and that one of the labels Disco Diva's, Taana Gardner, was actually having a new single out on - West End Records. The new single is called "I'm coming".
This was really great news to a West End lover like me, that's when I asked Mel if he still had any contact with Kenton, since Kenton wrote all Taana's classic West End hits?
Mel replied; "YES - He's my partner now! He is the President of the record company now. I made him president of the company. He also produced the new Taana single and wrote it together with Ray Reid and William Anderson. The single is mixed by Nicky Siano" and in November 14, 1998 the song was # 1 in the Billboard Hot Dance Breakouts Chart and in DMA (Dance Music Authority) issue 1/99 it's at # 5 in the DMA Top 25 Radio Mix Show Chart!
Kenny, Ray and Taana are working on the forth coming Taana album right now. Kenton hasn't been writing any more songs for the album at this time, but Taana has written some songs herself and Ray Reid has also been writing for her. The album will be a big collaboration by this trio actually.
Of course I had to ask Kenton what it felt like to be back on the ship again and now as the "captain"... Kenton said; "Interesting! You know, it's interesting. Much more difficult then I thought it would be... but I like it. I mean, listen to other people's music and decide what we gonna use and what we not gonna use - it's interesting! I don't write as much music as I used to, because I'm waiting to do... you know, people like Toni Braxton, really really big artists. That's what I wanna do... I'd love to do a Madonna record. A Celine Dion, I would just love to do records for them also."
West End of today is still using the classic logo. Or actually - they're going back to the classic logo, they had changed the logo to a new one but they have now decided to use the original one.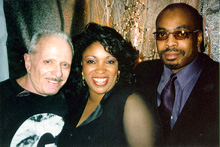 When talking 'bout the classic logo from back then... How were things at West End back in the disco days? Did everyone know each other and was the label and its artist like one big little family?
"Everyone knew each other but it was more of a... Well, Mel and I - we were close. Ed Kushins [the other owner of West End] - we weren't that close, 'cause he was kind of like the Grinch. Hahaha - You know, he was the evil one... Hahaha (both laughing). You know, he was like the evil Darth Vadar... But beside that... It was just a very small operation and we just got very good records, we were just lucky, we got very good products all the time. Everything we were putting out... it was just really really good. I went on after a while, I left West End. I was working on Atlantic, because that's were I did the "Funky sensation". But that was an Atlantic thing, after that I didn't do any more work for them (West End) for a while. Until now actually."
So... What's up, any new record releases and acts except for Taana, which Mel told me about?
"Yes, Yes... Well, we will be doin' a couple of people. We have an artist by the name ELEN who is incredible. She's really really good - E-L-E-N and she is really really good, she's great! We're coming out with Trish and we're trying to get Bert Reid, who wrote "I'll do anything for you", "I hear music in the street" all of that stuff, from Prelude. He's coming out with some really really good material. But we're trying to find lots of acts, if we got just to sign a couple that would be fine."
Kenton continues; "Mel wants us to do more cover record, like more old records and update them... Yeah, we're looking for that, you know, but like I told you... I don't do that that well. So... Like a guy like Puff Daddy he does it great, he could take someone's record and do a good job with it. I don't wanna take someone's record and ruin it... Hahaha (both laughing). You know, if I do a record of somebody I don't wanna mess with that. That's why I leave it."
Yes, sometimes the result isn't that satisfying.
"Yes, that's why I told Mel and said; Not every time it becomes a hit you know. A lot of them drop and just die. You know, that's just really why... I, I just don't do it that well."
It's really nice to hear West End's back again... after having been sleeping or what you can call it...
"Yes, yes, yes, yes. We had a little sleeping time, now we are waking up and it should be fun, you know. We just wanna get people music for the purpose... There's the message for what we do and - it's gonna be FUN!"
I'm really looking forward to it.
"I'm really glad you like it, you know!". Kenny goes on - "We at West End Records, we're committed to one thing... We wanna keep the music - Alive! I'm not complaining about the music now, but we wanna get back into songs. I mean, a lot of the house music you're listening to - they're just tracks and I think that just any kind of melody is very very important. It lets people know what to ask for when they go to the stores. We just want people to enjoy what we're doing and just - Keep on Dancin'."
He continues; "We're gonna be doin' a lot of just danceable R'n'B. Back in those days when we had "Padlock" and all those good records, we danced to all of it, and... the only thing with the dance music today is that House it doesn't sell. So we want things that can sell like the Cher record and like the Debbie Cox record. That's what we're looking for. We're gonna go with lyrics. They're gonna have lyrics, 'cause you know, you can be in a club and it takes an hour just to hear the lyrics. So, we're gonna do that and that's just the way we're coming. We're gonna come strong and hopefully everyone like what we're doing."
To make sure of just that, they have signed Chris Walters, a contemporary artist with a flair for performing classic dance songs. West End Records likes him so much they just [August 2000] signed him to the label.



Download the FREE basic RealPlayer...

CLICK to hear some Kenton Nix songs...
Serious, Sirius space party
Ednah Holt

Funky sensation
Gwen McCrae

Poyson
Gwen McCrae

There's never been (no one like you)
Kenix Music

Heartbeat
Taana Gardner

I'm comin'
Taana Gardner

No frills
Taana Gardner

Over you
Taana Gardner

Paradise Express
Taana Gardner

We got to work it out
Taana Gardner

When you touch me
Taana Gardner

Work that body
Taana Gardner


CLICK to hear some related songs...
Dancin'
Crown Heights Affair

You gave me love
Crown Heights Affair

No sense
D'Bora

Gonna get over you
France Joli

Padlock
Gwen Guthrie

Keep the fire burning
Gwen McCrae

Sex machine
James Brown

Hot shot
Karen Young

You make me feel (mighty real)
Sylvester

Don't leave me this way
Thelma Houston

I hear music in the street
Unlimited Touch

In the middle
Unlimited Touch


CLICK G-clef for a small Kenton Nix medley...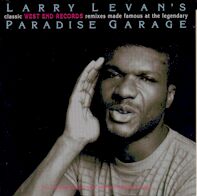 Click to buy from


Heartbeat - Taana Gardner
Serious, Sirius Space Party - Ednah Holt
No Frills - Taana Gardner
Don't Make Me Wait - New York Citi Peech Boys
Let's Go Dancin' - Sparque
Is It All Over My Face - Loose Joints
Work That Body - Taana Gardner
Give Your Body Up to the Music - Billy Nichols
When You Touch Me - Taana Gardner


Click to buy from


Disc 1:
West End 25th Anniversary Intro -Cevin Fisher
Serious Sirius Space Party - Ednah Holt
Heartbeat - Taana Gardner
Ride on the Rhythm [MAW Remix] - Mahogany
You Canít Have Your Cake & Eat It Too - Brenda Taylor
Do it to the Music [MAW Remix] - Raw Silk
Raw Silk / Michele Loop (mix break)
Canít You Feel It [MAW Remix] - Michele
Donít Make Me Wait - N.Y.C. Peech Boys
Letís Go Danciní [MAW Remix] - Sparque
Is it All Over my Face [MAW Remix] - Loose Joints
Loose Joints / Karen Young Loop + Intro (mix break)
Hot Shot - Karen Young

Disc 2:
When You Touch Me [MAW Re-edit] - Taana Gardner
Taana Gardner / Billy Nichols Loop (mix break)
Give Your Body Up to the Music [MAW RMX] - Billy Nichols
Kind of Life (Kind of Love) [MAW Remix] - North End
Work That Body - Taana Gardner
Just In Time - Raw Silk
Heat You Up (Melt You Down) - Shirley Lites
Keep On Dancin' (Phase II) - Forrrce
Time - Stone
All Night (I Can Do it Right) - Masters At Work


Click to buy from


Keep on dancin' - Mel Cheren: My life and the Paradise Garage



What have Kenton been up to during the time between West End Records?
"Just writing, just writing. Writing and take care of my family, you know that's some big mission. And you know, when you're not working in the business you gotta have another job... Hahaha (both laughing) You gotta have two jobs, you know, if you wanna eat and so..."
Yeah, I understand. So what have you been working with, something else close to music?
"No, I went for a builder for my trade. We built the Olympic stadium. We built all kinds of stuff. We're building the Polygram, it's at the World Wide Plaza, I built it, the Corinthian... Battery Park City, I started down there and... you know, we did lots of architecture in New York city. We built in Philadelphia and... in Atlanta as I said, we did the stadium the Olympic stadium. So... I'm a builder, that's what I did within the time I wasn't in the music business. But I was still writing."
We went on talking 'bout other stuff and we got into talking about old West End 12" singles. I told Kenton I had been fascinated by these messages, comments and greetings put in the run-out groove of the records by Herbie Powers [a guy who used to master disco 12" singles at Frankford/Wayne during the Disco era]. He has written stuff like "Hi Kenny!", "It's HOT" and other stuff on Kenton's records. So, who was this guy and did Kenton know him?
"Herb is a great guy! I know Herb personally and Herb is one of the best mastering engineers in the business. I mean - that have ever been in the business. Right now he's still number one, I mean, you have to have an appointment with him. You got to get one months in advance. He's just that... He's THAT good! Everybody wants him. He does EVERYBODY! And... He's, he's a master in what he does and to me - He's the BEST! I mean - He's just the best! Herb Powers! Hahaha!!! I remember when he first started, and to see him grow - he has his own place now and it's just crazy now! I have been there when he would actually write on the master. You know, he's really great. He's really good - yeah!"
Now finally... What's your best memory during your years in the business? Have you got some special memories?
"Mmmm... Let's see... Ahh... Gosh, that's a tough one! Hahaha! (both laughing) I'd say... No I really don't have one BEST memory. I could, like you know, name a couple things, but I don't have any best memories."
I can understand that, you must have many really good memories.
"Yeah! Yeah!"
OK - Thanks a lot for your time. Thank you very very much...
"Hey - Look! I appreciated it - Any time!"
He's really a nice and terrific guy
Kenton "Kenny" Nix
He's the writer and producer whose songs always have been against the genre - but that's probably why they stand out and still are something extra.
He has come a long way since he's now the President of the company that released his first record - West End Records. His and the company's goal are clear and right on the spot of all the great music they have given us through the years... He and West End want us to...

Keep on dancin' !