Robert "Bobby" Viteritti was born on January 29, 1953 in Massapequa, Long Island, New York.
Bobby grew up in this Long Island suburb and already in his young teens he loved playing the family's old Jazz and Soul records to his audience's pleasure. And in the very first years of the 1970's he got into Disco and DJ'ing, when he went listening to Bob Lombardi playing in a small gay club in the back room of a bowling alley as well as hearing Roy Thode mixing it up in Fire Island. From that point Bobby knew he wanted to become a DJ.
As I, [Discoguy] had the pleasure of interviewing Bobby for disco-disco.com, naturally I began with his with his DJ career... Bobby, When did you first start DJ'ing?
"OH, I started in 1973. I'm a pioneer DJ, one of the first... I started DJ'ing right before they invented the Bozak mixer. We used microphone mixers back then, you know, like a Rock'n'Roll band or something. And I remember rigging one up so that I could cue it and I used my old Garrard turntables. I used a 45 record underneath it so that it slipped. Slip cue is good, you know, instead of the felt."
So which was your absolute first gig?
"Oh, that was in Hallandale, Florida. I remember I had just moved down from New York and I went to this club called Keith's Cruise Room, it was a gay club but unfortunately like half way through the night they would have drag shows. And they'd break up the whole evening, you know. They had this girl as a DJ and her music was awful. She didn't know how to mix, she didn't know how to do anything. She was too busy up there smoking cigarettes and talking to all the drag queens. So I went and applied for the job and got it. I brought two copies of 'Rock the Boat' [Hues Corporation] along with some other stuff down from New York and I kept on looping it over and over and over again. Everyone was looking up at the booth and saying 'What is he doing? Is he playing an extended version I don't have?' And it was just so easy to do, and I got them into a frenzy. So I have a full dance floor and... next thing you know... they have a drag show! That emptied the dance floor and they all go to the other side of the room and those damn drag queens as Barbra Streisand and all these, you know... Marilyn Monroes, and of course I had to cue their records up and it was a pain in the ass! I wanted to work in a real club!
So from there I moved on... I started working at the Hayloft, a club in Little Havana, Miami which was great. It was a Cha Cha bar and all the Miami Cuban queens were down there and man, I could play all the Salsa music. They would dance to 'La Vie en Rose' by Grace Jones and pack the dance floor. That was like my first number one hit, you know. They could dance to anything, the slower the better, you know how the Salsa moves and I still have some of that music now and I don't think many New Yorkers could play it. I had to go to record shops that sold wigs and some of these really obscure record shops and of course the black record shops too, where they sold the drug paraffin, wigs, and they used to have stacks on the wall with the 45's. I used to go all over Miami to buy all my music.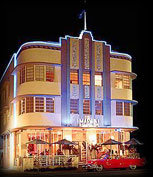 Then I played Tangerine and also the Copa in Ft Lauderdale for a while.
From there I moved on and started working at the Marlin Beach Hotel, the famous Poop Deck, where they had 'Tea Dances'. And that's where I really started getting into my remixing. That was right before Trocadero. And I kind of like made the Tea Dances there. I started playing at 6 in the afternoon. Everybody had their bathing suits on from across the street, it was a gay crowd. They opened the doors and it was instantly packed, you know, it's like they felt it. And I'd start from ground zero, by starting from slow and slowly working my way up and then at 10 o'clock I started playing oldies. I banged them all on and they danced to anything, you know, and then after that I'd start my set all over again. But I was getting bored with that. I was writing all my music down on paper. I would come in early and I practiced my mixes and one night I would go from here to here, the next night I'd got from there to there and because I only had one big gig a week I didn't want to screw up...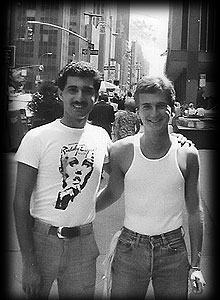 I remember telling my manager at the Poop Deck.; 'As me, all New Yorkers are coming down here to the Marlin Beach Hotel every year on vacation and we're really behind on all the music, you know. 'You got to send me and Robbie Leslie'... I taught Robbie how to spin, right. He used to be my light man at the Poop Deck. 'You got to send both of us a round trip to New York, put us up in a Hotel and give us some budget for records. We've got to keep up with the times.' She would do it, how hysterical!
So we go up to New York, we were partying and we go listening to the DJ's up there and do our homework. I will tell you, I had a pencil and a pad in my back pocket and we went up to the DJ booth and wrote songs down and took them back to Miami. One of the clubs we visited was a club called 12 West, it was a great club.
12 West was a very popular gay club in 491 West Street, between 12th & Jane Streets, in New York's Greenwich Village. The club was active between 1975 and 1980, then it became the River Club. The club had a wonderful Graebar sound system. And as most clubs back in the day, they didn't have any alcohol license, only a juice bar.
How did you land the residency at the Trocadero Transfer in San Francisco? It's quite a distance between Miami and S.F.
I remember seeing an article in the papers about this club in San Francisco, called Trocadero. And I just loved the way the lights moved and all, and it kind of looked like one of the clubs we visited in New York - 12 West. As it happened Trocadero was actually 12 West's sister club and it was a lot bigger. So, in 1978 I decided to pack my things and just drive across the country and just see this club. I stopped in L.A. where I met Scott Forbes who was the owner of Studio One. I had made him an 8-track, not even a cassette, they didn't have cassettes on the East coast, we were all using 8-tracks. So I gave him an 8-track of some mixes of mine, like my Donna Summer medley. Oh it's a wonderful mix. They're all intros of Donna Summer's, they all play together. It goes from 'Last Dance' to 'Once Upon A Time' and it goes into 'MacArthur Park' and then the intro of 'All At Once'. I have four of them going together. So trippy, and everyone just stands there saying; 'What the hell is going on?' and 'How does he mix it?' I echoed it and went into 'Get down Boogie Oogie Oogie'... and then I did my Sylvester DiscoNet remix of the Sylvester medley. It had just been released on DiscoNet. And Steve just loved it!
And it just so happened, when I was at Scott Forbes' house, Dick Collier from Trocadero was laying by the pool at the same time and he heard the tape. And I impressed both of them. Dick Collier used to live in Florida and I had been calling him... 'What about me coming for a guest spot?' Finally I met him personally, One-to-One, and he said; 'OK, do a guest spot.' And I said; 'Just like that?' He says; 'Yes! I'm not getting along with my DJ. Would you like to play Halloween night?' I had even not seen the club yet, but I said; 'Sure!' I was really excited by that, so I drove up to San Francisco. Man what a beautiful club that was. The acoustics, the tweeter clusters, everything... I fell in love with it! I even put my house up for sale in Fort Lauderdale, I really wanted to work at this club!
A lot of people thought I couldn't work there because I was from Florida and it's in San Francisco and it was a big club and that I was not cut out for it, but I did really well there! I got to do the Halloween night - the Black Party and I played great! But still at first I had a hard time because the DJ there, Gary Tighe, had a hard following and they kept on testing me. They put me on half of the night, the second half of the night and as Trocadero was a membership club, you had to pay like $300 a year, it wasn't anybody who could get in at the door so if a stranger wanted to come, you had to come with a member, you were a guest.
It was a private club and they would take votes. They would vote, petitions were going around; 'Who do you like better? Gary or Bobby?' and so on, you know, I was getting fed up with it. It got to a point where I wanted to move back to Florida, I was over it. I was ready to pack my stuff and get out of there. 'I'm over this shit! You know. It's driving me nuts!' I said to my boss; 'Make up your mind, you wanted me to have this job!' So, I was about ready to give up but... finally this one night I got the first half of the night and he got the second half of the night. And I got the crowd so warmed up and so rolling, and when the second DJ came on it was... I don't want to brag, how do you say this... he didn't rock! It was like the wheels fell off the car." Hahaha! [both laughing] "And I got the job that night. And it just so happens, that was the same night Diana Ross shows up..."
Oh, really!? You've got to tell me more about that...
"You know, I was having a hard time getting the job at the Troc. Me and my friend had been in Las Vegas and we heard her perform there. At the end of the show we jumped on the stage and lifted the curtains up and we ran backstage. My friend is a Diana Ross freak, he knows her guards and everything. I said; 'You're crazy! We're gonna get caught!' But we ran back there, he knew the guard and next thing I knew we were in Diana Ross' dressing room. She had a robe on and I'm waiting in line and I say; 'Hi Diana Ross, my name is Bobby Viteritti. I made a reel-to-reel tape for you called "So Many Memories". And I was wondering if you had heard it?' She said; 'Oh! I love that tape. Every time I have people over at the house I throw that on.' That was a compliment. So I said; 'Listen, Next time you come to San Francisco, I'm trying to get a job there and I need some support. When you're working at the Circle Star Theatre, stop over afterwards will you and support me.' And don't you know, that same night when I played great the first half - Diana Ross shows up!!!"
That's awesome!
"Yes, the phone buzzes in the booth and I go 'What's going on?' and someone is screaming 'Diana Ross is here!' And when she walks through it's like she parted the Red Sea. I was like; 'Holy shit, Diana Ross is here!' I would put her down on my guest list every night. Everyone said; 'You're crazy, she's never gonna show up.' She came up to the booth and she waved goodbye and she left, and after that it was just like my boss said; 'You're hired!' Hahaha! [both laughing] Everything went right that night. And Trocadero was such a magical club. I was at the right place at the right time. You know, 77-78-79-1980. I even won the Billboard Awards two years in a row for America's number ONE DJ."
Right, You must have had extraordinary skills to become the Billboard DJ of the year in both 1979 and 1980. What did you think of that and what did it mean to you?
"It totally shocked me! Both times. I didn't even know I was gonna get it. Everyone else knew but me. And I didn't even know what they meant. They had a party for me when I got back, signs and all that you know. I remember my father came to visit here in New York at the show and my father went to my boss, he patted him on the back and said; 'I guess you got to give my son a raise now, ha!' Hahaha! [both laughing] 'He deserves a raise!' But... It meant a lot, it opened up a lot of doors and I was able to pull a lot of shit that other DJ's couldn't pull through, you know, like I could get away with murder. Playing my records, you know, because; 'You all, Bobby Viteritti did it.' If I wanted to play a song like 'Dizzy' [Tommy Roe] or something by Archie Bell & the Drells, if I wanted to play that or something by Alan Parsons I could do it and get away with it. Of course it was beautifully mixed, but I could pull stunts like that... One night I played 'Birthday' by the Beatles, off the White album and that right out off 'White Wedding' because it was my birthday. I just played like a minute of it, but that's the kind of stuff I was allowed to do..."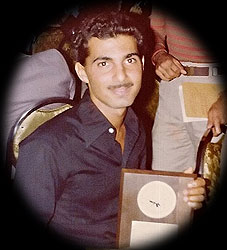 As mentioned earlier, Bobby won the Billboard National DJ of the Year Award two years in a row in 1979 and 1980, but he had actually won the Billboard Regional DJ Award in Florida already back in 1977. But of course the National Award gives a guy much more recognition and respect...
Winning the Billboard DJ of the Year award two years in a row, that's really impressive. But what do you think made you one of the hottest and most wanted DJ's? Any specific skills, techniques or anything?
"I was very good at my electronics and I have a very good ear and I know about equalization and I know about my monitor speakers and headphones... All of the equipment, like the 1200's, I know all about them. The old 1200's with the knobs and the Bozak mixer and I would know how to tweak the sound system up. When the Graebar sound system guys were flying in from the East coast, they'd come there in the afternoon and tweak up the sound system with no dancers and no crowd in there and then fly back home. Well hey wait a minute, all the acoustics change when you have a full room you know. It's just like that. And I kept on complaining to them and I said; 'Every time I play 'Last Dance', in the break I get feedback, rumble rumble, people are hitting the floor, our records are boom boom boom boom.' They weren't paying attention to me, so I got a little 45 Dollar Radio Shack equalizer. They had all of the equipment really locked up, they had locks and boxes of glass over the equalizers so I couldn't touch anything you know. So I said; 'Fuck it!' Right out of the mixer I went right into the Radio Shack equalizer and out of the Radio Shack equalizer into all their fancy equipment.
Half way through the night I would just run down to the dance floor and I'd check; A - how is the bottom level, B - how is the EQ, which I usually would have adjusted and C - what is the mood of the crowd down there? Because sometimes if I was having a funny night or an awkward night and I'm not sure of the crowd, I'm not taking them where I want to take them, I don't want to have a bad night all together. So, every night I would always go down there and just wiggle in and see what the mood is and I would go back upstairs and tell my light man where I wanna go and say; 'It's totally different down there, we got to turn it around, we pick it up, drop them fast. You know, we will do a heavy electronic sleaze set anything's better than what we're doing now. So let's do a reversal.' So he was all for it and then this way you'll got absolutely nothing to lose, everything to gain. So you salvage the night, so by that little technique I really had very few bad nights. But that's very simple to figure out. And... there you go.
Since I got the awards I was pulling tricks on all the entertainers, because I didn't want any ballads being played. And people were really flying up there, they were all warmed up and you'd get Debbie Jacobs or Cheryl Lynn coming in and they'd say; 'I hear you never had a ballad here, well guess what, you've got one now!' People walk in at three o'clock in the morning and they don't wanna hear a girl singing the blues about her husband that left her and she wants him back and fuck that shit. You know, nobody wants to hear that! So I played NO ballads. And my boss would say; 'Bobby, you gotta do it!' So after the sound check I would bring the reel-to-reel home and I get my razorblade and I'd splice it up. I'll never forget one time we had Cheryl Lynn, I said; 'Should I play any of your music?' She said 'No. That was then, this is now. It's a brand new day, that was the past. I wanna promote my new music, a new image.' I said; 'But what about "Star Love (in the Night)" or "Got To Be Real"?' She says; 'Na-ha!' But I tricked her... It was like one of her new songs was playing and it would go 'Da-da-da-da, da-da-da-daaa' and I went 'Da-da-di-da, Da-da-di-da, Pow!' [the intro to "Got To Be Real" - Bobby continues to hum the stunt he played on Cheryl]. Oh, the answer I got... She's looking up at me, she says; 'What the hell is he doing!' Banging on the mic. I wouldn't let it on until she realized it. Wowed the crowd you know. Those are some of the fun things I used to do. So, that's what those awards did and everyone said; 'Oh you're playing at the Trocadero with this crazy Viteritti, yeah!'"
Haha! Besides playing tricks on the performers at the Troc I've also heard that you always refused to play requests.
"Ah, of course! That's ridiculous. I used to have somebody down there and Gini knew it was NO requests. And we had a gate with a buzzer on it so they couldn't come up to the booth. Hahaha! [both laughing] And, she was the only one allowed up there except if I wanted some juice or something. Oh, I forget sometime somebody put juice up there when I was trying to get that job and they spiked it with acid those son of a bitches. Oh, I could never believe that. That was a horrible night. Me and my light man looked at each other and he said; 'Are you tripping?' I said; 'Yeah! God damn! Somebody spiked the punch.' Anyway, getting back to requests... No, I mean, that's very inappropriate. You have a path you like to go and maybe I just played it half an hour ago and these people pay more attention to my music than you are. You might have been sitting in the toilet and you didn't hear 'em. Sorry sweetheart. There's so much music out there I could play. I could go a whole night for 6-8 hours without repeating something and I pride myself on that. You burn out on the music enough as it is every week, why repeat it? I want to extend the life of it, more or less, instead of just burn it out and have to take it off my play list."
Yeah, I get it! I've also heard that you were afraid to fail...
"Yes, that's why I did my walking on the dance floor and checking everything out half way through the night. I was so afraid I would run out of tricks."
Have you ever failed?
"Towards the end at Trocadero I felt like I was burning out. Like I had to have a new remix every week. I mean, I have four different remixes of 'Follow Me', you know. And how many would be likely to do that?! People say; 'I had a friend who came all the way from Arkansas and you didn't play Follow Me.' And they wrote letters to my boss and I said; 'Oh, come on! Give me a break!' And... I didn't know. A lot of times there I was doing so many drugs, and I really didn't feel like it and they'd be looking at me squeezing their hands like they were craving; 'Give me, give me Bobby. Give it to me, give it to me! Take me to Disco heaven!' I started to get tired of that. People ate crystal and I just tried to stay away from that, because I was starting to pay attention to my drug use which didn't help. When I was doing better, then my music was getting better and better and the better it got, the more they demanded out of me.
But I don't think I ever really failed!"
You mentioned Amanda Lear's "Follow Me". That track has become like a Bobby Viteritti theme. How did that happen?
"It was in the beginning when I was playing at the Trocadero. I was running out of records. As a matter of fact I told my friend; 'I use to have a clock. I'm not used to playing this long. Go to my trunk in my car and pull some of the stuff from the record pool.' So he pulled out 'Follow Me' by Amanda Lear and I just put it on my headphones like; 'Well, we never played this before, but it sounds pretty cool!' I played it and 'Wow!' the feedback I got from that and that song had been out for, oh I don't know, five months and it went right over all the DJ's heads. You know, it was one of those songs that everyone would get, like 'Billie Jean' or something, you know, we all caught on to that late. I called Robbie Leslie and said; 'Play "Follow Me" by Amanda Lear!' and that became one of my theme songs. I have four versions of 'Follow Me'. Hahaha! People would come to the club just to see if I'd play another version. I'm gonna release two different versions on my greatest hits CD. I'm going to sell it to all the DJ's over the Internet."
That's a great story and great news about the CD!
More information on this CD later...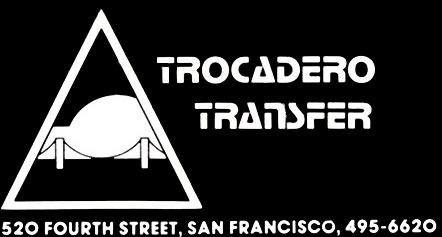 Trocadero Transfer at 520 Fourth Street in San Francisco was SF's largest and most popular after hours gay club and Bobby was one of the main reasons for its success and the fact that 1500 people per night entered the club. As important as Bobby was for the music of the Troc, just as important was Bobby's light man Billy Langenheim for the lighting and together they set the mood of the whole club.
Can you tell me a little about Billy Langenheim?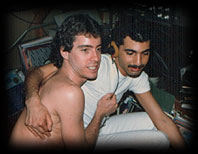 "Of course, he was my light man, he was the BEST! Really. I had to search left and right for a good light man. Because the first one I went to - he didn't like me and the one I had he was the worst. I would play a soft song like; 'Let's Use Last Dance Together' or something with a break in the middle and he had every light going... Strobe lights, lit up like a Christmas tree or like when you sweep the floors. I was telling him; 'Blackout - blackout!' And he said; 'Listen, you do your music and I'll do my lights. You do your thing and just leave me alone.' I said; 'This is not going to work with this guy.'
So, I went down to L.A. and saw this guy Billy Langenheim who worked for Scott Forbes' Studio One. I LOVED his lights and we hit it off so much. He wanted out of L.A. So I said; 'Come to San Francisco.' I put him up, he got a great salary like I promised and I put him on all the billings on all the parties. Music: Bobby Viteritti and Lights: Billy Langenheim. And that's probably one of the first times someone acknowledged the lighting... During the encore I would bow and point my hands at Billy, he put his hands up and he gets just equal amount, because we were just the best team.
And we had skylights there at the Troc. We had eight skylights. And during the night the sun would slowly come in and the music was starting to get more and more morning. And next thing you know everyone realized; 'Holy shit! We hardly see the lights any more, we just see the sun in here.' And then I do an encore and Billy would have his walkie talkies, and he had eight people on the roof and he said; 'Now!' and they pulled tarps over all the skylights and people down there would get popped in their eyes of flashes and the whole place would turn absolutely black. He would even turn all the exit signs off. Hahaha! He got caught once by the fire department who came in to check the place out and they gave us a pick up carrier as we hade the exit lights off and even the ones behind the bar and the soda machines and all... Hahaha! Anyway, he'd blackout and then I'd start 'Relight My Fire' or something like that start climbing up again, you know, we were doing round two now. It starts winding up and it was great! He was sooo good Billy! Over there we had this mirror ball cluster, you know about the Troc mirror ball cluster, right?!"
Yes!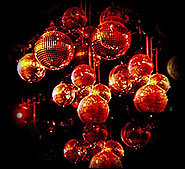 "It came from the J Geils Band and they did a concert somewhere in San Francisco and when the concert was over my boss bought this monster. It had brakes on it and it turned around and it had variable speed and reverse, but instead of mirror balls it had these big round wheels from the 60's with just different colored jewels on it. And when Billy came in he wanted it to sparkle. I said; 'Billy, why don't you take all those tacky things down there and cover with some mirror balls, wire them up there.' So we had an arc operator and Billy's down there and he's just pointing those lights to the cluster and damn what an effect. He had that whole mirror ball cluster going one way and he has the mirror balls, each of them was going the other way. That was like trying to jump on a merry-go-round or something. Boy, that's like the trademark for Trocadero."

Talking about trademarks... How would you describe your own DJ playing style? Did you have any kind of 'Trademarks'?
"Oh sure! When I spin I could start a song from the middle, the break, and then mess around with the crowds heads and let it go towards the end, because a lot of DJ's never played the song to the end. As a matter of fact they don't even know who's track this is, it sounds like a different song, they think it's a remix and then I make it go over again, maybe loop it again and then start it from the intro. Then they get lost and then during that whole thing if you go over to another song and then go back into the break again, you know, it's very disorienting.
I also like to play a song and look at 16 beats and I kind of know what's gonna happen 16 beats from now. I would know what's coming up, you know, I could sing it in my head. Oh this break is coming and then these vocals are coming up 16 beats long and I would practice that. This and this should match, I have a feeling that they are just gonna jump at the same time. Know what I mean?"
Yeah! I guess.
"And I also know where there's like xylophones and I like to mix that - xylophones on xylophones, or horns on top of horns. Sounds, you know. I look for sounds and when the sounds come in I grab those sounds and I mix them. I don't necessarily mix them on a 4 or 8 beat, I mix it on a 3 or 6 or something if I can grab those sounds. And knock them together and usually that's really cool if you can do it right. It's just like they... It sounds like it just melts."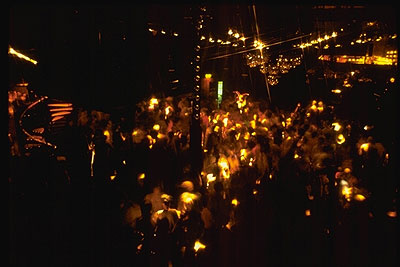 Patrick Cowley, Sylvester and the other San Francisco "Disco acts", what did they mean to the music life of San Francisco and to Trocadero?
"Sylvia, we called him Sylvia - Sylvester! He'd come in like a star. He was a regular you know. I used to go over to his house to have dinner. He was such a queen. My cousin Ronnie was friends with him and Sylvester loved performing at Trocadero. He would come there in the afternoon and do sound checks and he'd stay there all afternoon because he liked the acoustics and the acoustics at Trocadero were wonderful. He sometimes would come there to rehearse and just practice his vocals. He said it was better there working at the club than even in the studio. He'd be there singing; 'O-o-o-o', 'Mi-mi-mi' and 'A-a-ah', you know and I said; 'Oh God, would you get over it! Can't you do this somewhere else?'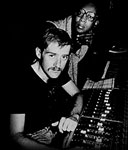 And then he had Patrick Cowley playing with the keyboard too. 'Cause I had to just listen to them. Patrick Cowley was fun though. Patrick Cowley, with his synthesizer, he always amazed me.
When New Wave first came out, I told him; 'Don't get too heavy over this new sound called New Wave, it is dancable. It is what you are doing now with your synthesizer but just a different direction that the sound is going.' But still Patrick would ask me; 'What do you think of this and this and this?' I said; 'It's good Patrick.' He said; 'I don't know.' He was very controversial about it, he didn't like it. I said; 'You gotta like it. It's all synthesized, synchronized and that's what you have. You know, no more kick drums with a human foot.' You know, he couldn't get into it. And I said; 'Listen to this one!' and I played him 'Funkytown'. And he liked it. You know my 'Funkytown' remix?"
I know about it, but I have actually never heard it.
"Oh, it's wonderful and Patrick Cowley plays in it. I spliced the tune, I extended it to like 9 minutes. I brought my reel-to-reel over to his house and watched him play the keyboard and I put in little markers like, at 6 minutes there's a break then just; 'Play it!' And he just played through with the whole thing and we recorded it there and we released it. We released it on Hot Tracks [remix service]. And now it's like a collector's item, the 'Funkytown' remix. It's VERY good, keeps taking you high - really spacey!
I always wanted to get Patrick Cowley on stage, that's one of the things I regret not doing. It would have been nice if I could have done that! He, simply with his synthesizer, everybody in San Francisco knew who he was. I wanted him to play an instrumental song, have him just get a different break, he wasn't shy. And just plug in his synthesizer to my mixer and I just wanna keep watching him play. Wouldn't that have been cool?!
Bobby continues; "But he knew what he was doing. His sound was so beautiful. I remixed a couple of songs by him. I did one called 'X Factor' and it was on the other side of 'I Got A Line On You', which I also did. I did also 'I Wanna Take You Home'. Anyway they had extra songs and they wanted to make a double tune 12" release out of it, instead of just 'I Got A Line On You' only with a short version on one side and a long on the other. So they just gave me the tracks and said; 'Do something with it!' So that 'X Factor' was tuned in to be like a cold song, it was monotonic but we needed vocals. So I went into the sound booth and I screamed these 'A-a-a-a-a-a!', like I'm falling off a cliff. So in 'X Factor' you hear me scream 3/4 way thru just because I ran out of ideas and only had a short amount of time to finish it off to put on the flip side. But I read that a lot of DJ's play it in their after hours sets, you know."
So, what did Trocadero mean to these acts, like to Patrick Cowley, Sylvester and others...
"OH, it was just like everybody wanted to come to the Trocadero and play there. Because it was such a live room and a wonderful crowd. Oh, I have so many recordings of people performing at Trocadero!"
In the late seventies HIV and AIDS became known and especially in the Gay friendly San Francisco it struck hard and brutally. For example, both Patrick Cowley and Sylvester (as mentioned above) died of AIDS related complications, Patrick in 1982 and Sylvester in 1988.
How did the outburst of HIV/AIDS impact the Disco/Dance scene?
"Well, a lot of people stopped going to the baths and stuff, that's for sure. There was lots of tension, lots of tension... You could see there was something in the air. Not so many people smiling back then. It was about nine months, a nine month period where everybody was dropping over like flies. My phone would ring and they'd say; 'You never guess who now?!' 'No!' Maybe six months. It's just like it hit a certain group all at once you know. A lot of people got saved by it, but it hit the gay community, especially in San Francisco, really hard. And we lost a lot of the dancers. I remember seeing a lot down there on the dance floor, the die-hards, you could tell they had it. And they were still going and then they just faded away."
That's really sad.
"Yeah. Now when they've got AIDS or HIV, it's nothing really to worry about, with the new medication. But people are so much safer... so much more cautious now and I don't think people go out dancing that much more. Because there's too much stress and energy or whatever. They save it for the big parties a couple of times a year, not every Saturday night."


In 1981 you decided to leave the Trocadero and you started playing at the newly opened Dreamland. Why did you decide to leave the Trocadero?
"Well, I was just getting tired of putting out there only getting $400 a night, so I hired a business manager. He got 10% of my salary and also... He would book me. He booked me gigs all over the country. I won't forget, one week I was in Columbus, Ohio, then in Houston, Texas for a gig and then back at Trocadero for Labour Day. He just pushed me, but I was making good money.
Then when I went to Dreamland, my business manager negotiated the salary. I got a $1000 a night and I got a buck a head at the door, which was a good contract. Of course I was very happy with it. Back then it was good money."
But the money was not the sole reason for Bobby leaving the Trocadero. Part of him actually used that more as an excuse to leave, as he was starting to burn out because of the pressure he felt from the crowd for new remixes and he was getting fed up of playing certain tracks over & over and he started to feel afraid to fail, or let the crowd down.
The crowd at Dreamland was not as musically aware, nor demanding, as they were at the Troc. Dreamland was more leather and butch, but still the walls of the club were all white and not black as Bobby suggested, he even offered to repaint the club himself to get the "right" mood in the club. But after a year in Dreamland he felt it was time to move on...
"After that I moved on to the Hollywood Palace in L.A. That was a fun club! It was like a Studio 54 of L.A., but a lot bigger. Hollywood Palace is now the Avalon and it was there they used to film the Johnny Carson Show.
That was an interesting club, it was a straight club and we had Gay Sundays, Sunday tea dances. Every night we would have different entertainment. One night we would have the Thompson Twins, next night we had James Brown, then the Stray Cats and then we had Tina Turner, it just goes on and on...
After a while I forgot, or didn't even ask, who was showing up, you know. I just gave up you know. I said to Billy, my light man; 'Who's playing tonight?' 'Oh, tonight we have U2.' Just like everyone was there. And I had a dressing room there with all my records as I had to be prepared to play for whoever was performing. I had to warm up for that crowd. So if it was James Brown I had a black crowd there, so I had to play black music. If I had Punk rockers, I had to play Punk rock all night long... I had to be very versatile and it was very interesting.
Oh, I won't forget one night... Skinheads were in there that night and I forget who was performing, but it was some really hot Punk rock group coming... Anyway, I played Boy George and Culture Club's 'Do You Really Want To Hurt Me' and they started throwing napkins at me. Oh God! Was that totally embarrassing! So, I just stopped the turntable like 'Bop-bop-boop-booooo' and my boss was ringing on the phone screaming; 'What's going on up there?!' The crowd went 'Booh! Booh!' I looked at the crowd and thought 'Aha!' I put on David Bowie 'TVC 15' 12-inch and I put it on 'Oh-oh-oao'. All of a sudden the crowd was cheering me! Talk about change of moods. Oh, I loved it. That was a great moment you know!"
Haha! Yeah, I guess!
"Haha! And after that I went on to Rage in West Hollywood and then last but not least, I spent about eight months at the Beverley Wiltshire Hotel. It was a small place and I played for all these stars... Madonna would come in and Tina Turner. They had a small dance floor and they were all drinking champagne in their little private booths. So much money floating around and there's an elevated dance floor that only holds 30 people. One time when Madonna shows up and all the waitresses come; 'Oh, Madonna's here!' I said; 'So, what do you want me to do? Play her music? The last thing Madonna wants to hear is her songs. So, just get out of here!' Right! It was like that type of club it was.
That was like my last stop and after that I said; 'I'm over Disco.' Disco died. That was like in 1986. All these categorizations and I, I don't know, I kind of burnt out on it. I'm not really proud of those days after that. I've really grown up a lot. And I'm just coming back and recovering and now I have a new future."
That's great! I'm happy to hear that!
"Thank you very much! It's all coming back, everything's coming back. I'm back on my feet again. So a lot of people were wondering where I went, I just kind of disappeared."
Yes, but that was probably good for you and it's great hearing you're back on track again.
It's nice to hear Bobby's back on track again, because after leaving the Beverley Wiltshire, Rehab and everything - he was ready to move, he was done with the West coast... For a while he travelled around the Caribbean before he finally moved back to New York in 1986.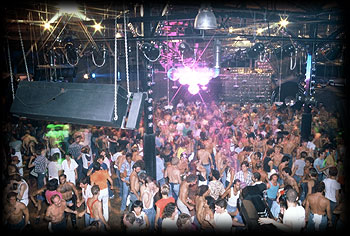 I guess the Trocadero was your favorite club of the ones you played?
"Yes, Trocadero was definitely my favorite club. The acoustics were wonderful and of course the dance floor was moving... the crowd was the best. It was a private club and they just appreciated good music! Everybody had good ears and they weren't into the Top Ten, I could play anything that had a rhyme or reason and they trusted me, you know. I could go anywhere with my music. I could take you on a magical mystery tour. My two favorite songs were 'Follow me' and the other one is 'Let me take you dancing'. [starts singing] It's just like hop on the train. I always smile when I hear those songs."
For more information, pictures and memories shared by people frequenting the Troc, both Bobby and I recommend you to stop by White Light Productions' excellent site - RememberTheParty.com. They also organize one or two celebrations of the Trocadero Transfer a year, in the original club! So don't miss out...
When Disco 'died', New York gave us 'Garage' music through the Paradise Garage and 'House' music generated from Chicago's the Warehouse. I think San Francisco, the Trocadero and you, seem to have been influential in creating the High Energy scene...
"Yeah, the Hi-NRG got too intense sometimes, sometimes I looked down there and I have them dancing and my mixes were very good. My theory of mixing music is... You're playing a song and if you pick the right follow up song after that - that's a good DJ. If you could mix the follow up song into it - you're a great DJ! So the follow up songs were always good, if you could mix it that's great and then if you get on a roll like that for a while, the beat just gets the crowd so damn exhausted. You know, you see them dancing but like they wanna say; 'Give me a break. Stop!' You know in the way they're moving, in the way they're dragging their feet. So you have to keep an eye on the bar too. You have to filter the dance floor in and out. You don't want it to just collapse, like everybody rush to get some water and to have an empty dance floor looks bad. So you got to keep an eye on that, let it breath in and out, in and out. And there's an art to that you know.
When you play the slower music, the morning music, you don't get that. It's not that exhausting with the morning music. I would like the morning music 'cause I'm warmed up already. And there's such a large ride in morning music. With the Hi-NRG you get to play all the hits, play all the hits that you hear in all the other bars and get all that Donna Summer stuff out of the way and when we started to get our crowd around three o'clock when all that is past and then start getting creative you know. I always like the morning music, people say my morning music was my specialty."
Do you remember or can you tell which gig was your best ever?
"OH, my last night at Trocadero. Oh, that was a night! It was a Friday night and everyone knew I was leaving and there was a line-up by the door and when you were waiting in line you could hear through the walls and that's what I've been told. It was so good that night, that behind the DJ booth they had these like mirror balls with little square mirrors on there and they were all fogging and my turntables... there was so many people and there was so much moisture in the air I could go halfway through the record and then dust would get on my needle and I would have to go into another track as fast as I can and put it on before the other one starts 'o-o-o-o', just floating you know... And this is all happening in the middle of my playing gig. And I'm just doing, for some reason the lyrics are just called; 'Nothing is gonna keep me from you my love' and... 'Love Is the Ultimate' and those things just came out. The more the merrier on a dance floor. If you have people on your side and it's so wonderful, you know exactly where they're at and when you get a good mix it's like putting a pen in everyone's butt. You hear them all scream at the same time; 'Oooo!', you know. That... When you get that, that's a remarkable moment. It takes a lot of my energy to do that. I know I could pre-manufacture those edits because I know what people like.
And... also that night I tried putting a 6 hour reel-to-reel on and for some reason, for the first time, this tape deck screwed up. I kept on hanging up the reels to record and then the pressure thing started going down and I tightened it up again. It wasn't meant to be! It's just like everything was magical that night and boy, I wish I would have been able to record it. Everyone says it was a great night!
Another great night was on my New Years Eve countdown, that still was a great night. Every New Year I would do a countdown. A different countdown every year and I started 20 minutes to half an hour before and I had the whole thing edited. I would do it in my house and nobody knew, just as long as they were dancing and smiling and I would put it on at exactly 11:30. And then just go up there to say Happy New Year to everyone. I would be smiling, pretending that I'm playing and I had the most remarkable countdowns, you know, wrapping up the year. And like 5 minutes to midnight the operator would come on and says; 'At the tone the time will be 11:55 and 20 seconds. Beep!', you know! Hahaha! And that always gets them... And then I have music from like Pink Floyd, you know, the 'tick-tick-tick', the clocks coming in and the horns from the Kentucky Derby 'Ta-di-da-da Da-da-di-da-di-da-da' and then the countdown and just 'Wow', the explosion and then I had Guy Lombardo singing 'Auld Lang Syne' and then when you came out of it and it's a 'Brand New Day' by Diana Ross from the Wiz. Oh, that came out so good... 'Everybody look around, there's a reason to rejoice...' [start singing] Just that whole trip! Wow!"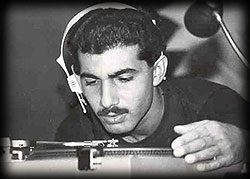 Since you're really and truly a classic Disco DJ, have you got any comments on how the DJ was regarded when you started and how it has changed over the years?
"OH, you mean first generation DJ's, like myself, compared to DJ's that spin now?"
Yes, do you think there are any changes? I know the technical equipment has changed, but do you think there's something else that has changed as well?
"Well, the music of course has changed and I don't think they pay the attention I did into their blends. I think the DJ's bangs songs in instead of blending them. I think it all has to do with the monitor speakers and their headphones. And I think that, whoever trained them, trained them a certain style like that. It's just like those Gemini mixers with the slide, you go left to right like you use when you do scratching, but a lot of DJ's don't use them for scratching, they just use it to go from one song to another instead of blending with rotary knobs you know. When you have rotary knobs you can like hear a song coming and you can hear the mid-range come in without the bass beat and you could just hop it right over you know and that's a beautiful hop when you hear that. I don't hear too many DJ's doing that, except maybe Robbie Leslie... Robbie is very good..."
Yes, but Robbie's a classic DJ as well and he's trained by you, so he has learned from the best...
"He used to be my light man back in Florida and he wanted to know how to spin and I put an extra jack on my headphones plug so when he was doing lights he could hear everything that was going on in my headphones. When I was cueing off, he says; 'My God! Don't you get a headache listening to this the whole night?' I said; 'Do you understand what I'm doing?' and he said; 'I start to get a grip of what's going on in your brain Bobby!' We both have the same kind of style and once you start spinning you need someone kicking you the right way. It's like someone is teaching you to type the wrong way, you know, if you have a good instructor and he's teaching you properly... you need something like that. But, does that make any sense?"
Sure, absolutely! But do you think it was harder to mix back in the Disco days?
"OH YES, of course! The music back then was a lot harder to mix, because back then they had real musicians - a man, a human being, sitting in the sound room with his foot kicking the drum. That was the bass beat and that was the first track they laid and if his phase slowed down a little or if he speeded up a little, the whole song went along with it and sometimes things swirl and you really got to be on top of your speed controls and it made mixing really hard, not like today when everything is synchronized and synthesized and it is a sure mix. Now you can have two songs run forever and they won't ever shift or anything.


Take for example my remix of 'Lady of the Night' by Ray Martinez. Oh man, I tried so hard... When they recorded that, the drummer was all over the place. He must have been smoking a cigarette and drinking coffee when making this. But I tried making the intro as good as I could for DJ's and still DJ's speak about it and I'd go; 'bum-ba-bam-pa...' [Humming the intro] And then Bang! I just made it so that they could just bang into it, but if it was done these days I think it would have been a lot easier.
But I think the music was better back then because they used live musicians who had musical skills, and the orchestration was superb. Real music like they made in the studios is so much more alive. The swells in the music is something you cannot make these days. It was MAGICAL! Look at 'Souvenirs', now we can talk!"
If you want to hear the results of Bobby's struggeling with Ray's 'Lady of the Night', then you can hear his remix on the Dimitri from Paris CD - Cocktail Disco.



Download the FREE basic RealPlayer...

CLICK to hear some Bobby Viteritti remixed tracks...
Funky town
Lipps Inc.

Lady of the night
Ray Martinez & Friends

Lay all you love on me
ABBA

Relight my fire
Dan Hartman

Without your love
Cut Glass


CLICK to hear some Bobby Viteritti favorites and related tracks...
A little bit of love
Brenda & the Tabulations

Boogie oogie oogie
A Taste of Honey

El bimbo
Bimbo Jet

For your love
Chilly

Got to be real
Cheryl Lynn

Happiness is just around the bend
Main Ingredient

High on your love
Debbie Jacobs

Hot Hot (Give it all you got)
Debbie Jacobs

I got it
Gloria Spencer

I need you
Sylvester

If there's love
Amant

It's ecstacy...
Barry White

Keep it hot
Cheryl Lynn

Last dance
Donna Summer

Love is the message
MFSB

MacArthur Park Suite
Donna Summer

Native New Yorker
Odyssey

Rock the boat
Hues Corporation

Runaway love
Linda Clifford

Running away
Roy Ayers

Shake it up tonight
Cheryl Lynn

Star love
Cheryl Lynn

Undercover lover
Debbie Jacobs

Who is he and what is he to you
Creative Source

You make me feel "mighty real"
Sylvester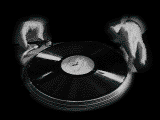 Listen to Bobby Viteritti LIVE...
Dr. Love 1977
Poop Deck, Nov.19 1977 - Part 1
Poop Deck, Nov.19 1977 - Part 2
Trocadero Transfer, Oct. 1979


Click to buy from


Disc 1:
Follow Me
Rockin' Rollin' (I Hear You Nagging)
Hollywood Is Just A Dream When You're Seventeen
Magic
Black Holes
Japan
Solomon Gundie
The Lady In Black
Fabulous (Lover, Love Me)
Berlin Lady
La Bagarre
It's A Better Life
Miroir
Tomorrow
Disc 2:
Queen Of Chinatown
Comics
Incredibilmente Donna
Oh Boy
These Boots Are Made For Walkin'
Darkness & Light
The Sphinx (Maxi 12" Version)
Diamonds
Forget It
Love Amnesia
Red Tape
New York
Run Baby Run
Lili Marleen
Disc 3:
Fashion Pack-Studio 54
Love Your Body
Intellectually
Enigma (Give A Bit Of Mmh To Me)
Egal
Blood & Honey
Tam Tam
Fever
No Regrets
Never Trust A Pretty Face
Gold
Ho Fatto L'amore Con Me
If I Was A Boy
When

Click to buy from


Disc 1:
Summertime - Blue Velvet
Ocean's Apart - Vast Majority
Never Too Late - Ms. Victoria Barnes
Girl From Ipanema - Astrud Gilberto
C'est Si Bon - Rhoda Scott
It's Got To Be Love - Darcus
Who Can I Turn To - Marti Lynn
Joy Of You - Paul Mauriat Plus
Disco Village - J. Elliott Group
Let Me Show You The Way - Charlie's Roots
Starflight - Band That Came To Earth
Disc 2:
What You Need Is My Love - Cindy Rodriguez
Never Gonna Let You Go - Jobell & The Orchestra De Salsa
Take Me With You - Ralfi Pagan
Frenesi - Ritchie Family
Lady Of The Night - Ray Martinez
Canteen - Serenade
Keep It Up - Nightfall
Little High Things - Private Pink
Something About You - Moses
Again - Night People
Baby I Just Wanna Love You - Jonelle Allen
As mentioned earlier Bobby has made several remixes, for example he has got 3 or 4 versions of "Follow Me". But there are more tracks that got a Bobby Viteritti remix treatment.
Let's go to the remixes and stuff like that...
"OH, my remixes!"
Yes, so... I know you did remixes for DiscoNet and you also did some for HotTracks.
"Yeah! Back in the old days, before they started remixing, there were edits like 'mm-mm-mm Disco-Disco-Disco oh-oh-oh'. Mike Wilkinson from DiscoNet bought me a reel-to-reel, he saw my talent. He bought me a reel-to-reel and he said; 'Bobby, start making some DiscoNet remixes for me.' So I did 'Dance - the Disco Heat medley', I think that was on the second volume. I've been told that is one of Jellybean's favorite DiscoNet mixes. Mike also let me mix 'Lady of the Night' by Ray Martinez and 'I Think We're Alone Now' by Scott Allen.
I made many mixes right in my living room. People were getting so bored with some of the songs and I just couldn't play 'Follow me' one more time, you know. But you couldn't take if off your play list. You personally can burn out, but you can't like take them off...
There are others like ABBA's 'Lay All Your Love On Me', so I would go home during the week and take the song, splice it up with my razorblade and all I had was a razorblade, a spicing block, an equalizer and an echo machine. I run the echo through the tape monitor circuit, but I reconstructed the tape so nice you know and I got real good... I would like to keep them to myself, but that was like my trademark. People came there to hear those remixes. And they would look up at me and say; 'Wow! What are you doing?' A lot of people would say; 'Is that live or is it Memorex?' [Classic commercial spot slogan!] I don't care if they knew if it's tape or live just as long as they were dancing and screaming. And as far as I'm concerned my remixes helped keep the song out there longer and people would go out and buy it more. You know what I mean? It got better exposure!"
Yes, I think good remixes will do that...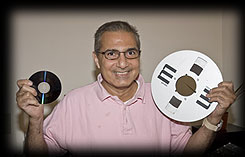 "Now I have all my remixes and I'm putting them all together and I'll put them on a CD and sell them. I call them - Bobby Viteritti Classics Mixes and the way it's all set up is like a DJ's delight. Because I have medleys on there for DJ's, like I go from 'Follow Me' into the break of 'Hills of Kat Mandu' and I go on... and you can go in and out wherever you please. You know, because they're all perfectly slice edited and when you get to know the song you can play wherever. You can start in the middle, you can start at the end and when the song's over I just have exit bars there, you know, so you could extend it or could take it wherever you want. Just like in the 'Dance and feel' medley. It was one of the first ones that came out. I do it in bits and pieces of each song. It's 'Push Push In the Bush'... and a DJ can pick right up on it and he can just go onto the song. Or, it's just a fun thing, it's like the DiscoNet's - it's a fun thing for DJ's to play. I think it's a great like little tool box for them to have."
That's great news and I know many people would enjoy that - A LOT! So which tracks will be on the CD?
"Oh! There will be tracks like 'Relight My Fire', 'Twilight Zone', 'Never Gonna Live Without Your Love', 'Dance the Night Away', 'Dance to Disco Heat' [Dance and Feel Medley], ABBA 'Lay All Your Love On Me' and so on..."
Sounds awesome! I'm already looking forward to that. But was there any difference working for DiscoNet compared to HotTracks?
"Oh no, it wasn't much different... I did the 'Funkytown' with Patrick Cowley and they released it on HotTracks. It just so happened to be convenient that they picked it up. I'll never forget the first time I played that, it was really cool."
I figured that! Do you know how many remixes you have done over the years?
"Oh, I think around 40. I'm going through them right now. I have reel-to-reel's all over the place. I'm even going to release some of my New Years Eve countdowns, like the one I mentioned earlier. Because I got tired of hearing all the DJ's play 'Countdown' by Dan Hartman. You know this '10-9-8-7-6-5-4-3-2-1 Ahhh!' I would do like a medley of all the hits of the year and edit them together like 20 minutes before midnight. And I spliced them perfectly and they build and build and to midnight and then 'Auld Lang Syne' would come on followed up with something very clever every year. Those were like a trademark of mine. People would come to hear my New Year's Eve parties. Many people never came that early. They usually came at one or two you know, after celebrating at their house, but that was like a tradition every year to hear my countdowns."
Since you've been both a DJ and a remixer, what do you think are the criteria for a great remix? What do you need in the remix?
"First of all you need good monitor speakers, right? You need the right atmosphere, but remixes always has to have a nice intro for DJ's to get into it and it has to be structured properly. And I think a remix should always have two breaks into it. This way if the DJ wants to come in on the break, do tricky things like this and weave back to the beginning and then hit the break a second time. You know what I mean? Just lots to play with and of course an ending so they can get out of it. Either a cold ending, but not an abrupt ending on vocals, or just an instrumental ending that fades out. Because the thing a DJ has to realize is all the structuring..."
Yes, so what do you think of today's remixes? Today when they do a remix it's like a completely new track. It's a different track they might just have kept the vocals or the hook or something.
"Yes, it's quite different. Some of my remixes I did, I only had four tracks to play with. And I would take the break and extend the break..."
Yes, but you kept it true to the original material...
"Oh, of course! Well today they have like multi tracking. They have 16 - 24 tracks and everybody uses ProTools which is the new gadget, I just bought it. It's a new mixing board that's computerized. You do it like through on your monitor. It's not like in the studio where you have a giant 24 track. You can do it with a mouse and a lot of times the more tracks you lay down, the more you can play with. If you want to remove tracks, then if you want to make a new version, you get whatever tracks you want, say instrumentals and just work with those and leave everything else out. And you add all these effects they have, the boom factory, compressors... You know, they've got hundreds of different sound effects that they can play with. It's like having a toolbox with toys in it. I never had that! When I went into the studio, we didn't have much to play with. Not like they do now! Oh, now it's just incredible. I'm also recording some of my old tapes like the 'Black Party' and the 'White Party'. And if there would be vinyl jumps on it, a skip in the record so something, I can iron all that out with ProTools. I wish I had it before. It's all on the screen and I just click my mouse and draw the curve and I could go fade out with it and I can loop with it. Oh, I wish I had this tool back then."
Head over to BobbyViteritti.com and check out his remix CD.
Have you ever done something else - Or has DJ'ing been your life? I know you have been selling high class art and photographs, but have you done other things as well?
"Ah, the photographs were just a little side line. I sold some of Chris Makos' work. He did Andy Warhol's photographs. He was his photographer. That was when I got out of DJ'ing. I was doing some of that, but not much. I have installed sound systems, and things like that. And now, getting my tapes business off the ground - finally!"
OK. Wonderful!
"Oh yeah! So I've got BobbyViteritti.com and we're in the middle of doing it right now and we have pictures of all I've been doing and I'm going to start to sell my six hours tapes on there from the old days. And I'm working on my first one right now and it's gonna be morning music. From like 2 to 8 AM, all the obscure music that I don't even know what half of the songs are.
You know, I had many friends, like Keefe Chow at Aloha Records, the local record store, and they would pick out a lot of music for me and say; 'Bobby, listen to this!' And Jesus, I hardly had to do any shopping, they had so many people out there with ears. You know, if I heard it once I liked it. I still know the color of the label, but unfortunately the titles and names... Oh damn, I have such a hard time remember them!
But that's mainly what I've been doing."
Have you still got your DJ's record collection? Or have you sold it or?
"No, unfortunately it's all been replaced on CD's and aif files and I start to have more music than before. And, I lost some of my records and I sold the rest of my records when I came out of rehab. I'm buying me all new equipment again. And I'm doing everything over with my iTunes and the new Serato mixer. That mixer is incredible. You pick an iTunes song and you drop it on one of the artificial turntables on there and then on your real turntables you have a digitalized record that stays on all night. You never take it off. And when these records are on the turntables and you lift the needle up and you can cue the song from your iTunes. And there's a wave form on there, on the screen so you can see where the break is and everything. Just like you're looking at the grooves. I said; 'I don't believe it, let me look at this.' And you can! You just jump, jump, jump, jump and you don't have to carry your records with you any more. It looks like it's really fun to work with. Because when you're up there in the booth, I like to have fun. And a lot of the DJ's here in the city are using it. All the big DJ's are using this and when they are playing big gigs overseas they don't want to take their whole record collection with them. Since 9/11 the costs of bringing your records over there has raised and there's also the risk of getting them lost. If you have this, then you have a backup of them, it just seems like the way to go now. It's called Serato, by Rane."
OK, I need to check that out. Sounds terrific!
"Yeah, you could just look up S E R A T O."
If you could choose one Disco track that would describe you, which track would that be?
"Hmm, You know what it is..."
"Follow Me" maybe?
"Yeah! Hahaha! I have one remix of 'Follow Me' that is just heaven! You know, I was up on my sun deck the other day and listening to it with my headphones and it's kind of like if she steps out when listening to it and I have a version where I took the LP, which is unlike the 12" and included the 'Hey You Be' which is hard to find, which had different lyrics and I managed to get the EQ right and just mix both of them together. And she said, there must better things to do than sitting around sniffing glue. Nobody has heard that piece in there you know. I really like 'Follow Me', it's a nice song, just as long you don't burn it out.
I've got some slow ones too. I love 'Quiet Village', I love anything Boris Midney does. Don't you?"
Yeah! I like his work.
"They are beautiful gems to die for. And of course, Ray Martinez, the guy who gave us 'Lady of the Night' and did USA-European Connection... he did 'If There's Love' by Amant. And last but not least, anything Giorgio does."
Yes, Absolutely! Giorgio is one of my favorites.
"Those are the song besides 'Follow Me', but with a producer like Giorgio Moroder - how could you go wrong with him!?"
Never!
"Never, right! He's better than Boris Midney definitely."
What kind of music do you personally prefer?
"Salsa, slow tempo, morning music. Early music like I mentioned 'Quiet Village', like 'El Bimbo' [Bimbo Jet], you remember that?"
Yes!
"Hahaha! You do... You go back, eh!?"
Yes, I try!
"Oh... I love 'Love Is the Message' by MFSB."
Oh yes, it's a wonderful track!
"Right, and I love 'Running Away' by Roy Ayers and I like... Eh... Oh my God, I didn't write any of these down. I like some of the old ones like... Main Ingredient 'Happiness Is Just Around the Bend'..."
Yes, those are all lovely tracks!
"Yes, they are beautiful tracks!"
I later received the following list of some of Bobby's favorite tracks...
| | |
| --- | --- |
| Herb Alpert | "Beyond" |
| Linda Clifford | "Runaway Love" |
| Ozo | "Anambra" |
| Chilly | "For Your Love" |
| Barry White | "It's Ecstasy When You Lay Down Next To Me" |
| Odyssey | "Native New Yorker" |
| Ray Martinez | "Lady of the Night" |
| Main Ingredient | "Happiness Is Just Around the Bend" |
| MFSB | "Love Is the Message" [Tom Moulton Mix] |
| Lipps Inc | "Funkytown" [Bobby Viteritti & Patrick Cowley remix] |
| Scott Allen | "I Think We're Alone Now/Will You Still Love Me Tomorrow" [Bobby Viteritti remix] |
| Amanda Lear | "Follow Me" [Bobby Viteritti remix] |
Have you got any special DJ memory you can tell about?
"Let's see. What kind of memory... Well, when I won the Billboard Awards. That was a blast and when I came back to play they surprised me with a cake and stuff. Oh! Did I ever tell you about my 'Classics Never Die' sign?"
No, you didn't!
"I had a sign made, it said 'Classics Never Die'! And when I was too through over with Donna Summer and everyone else's commercial stuff. I said; 'I can't go in one more time and do this!' I can't play this tune again, let's do something different. Let's pull out the sign. So we pull out the sign and put it up there. A big sign and people would come in and of respect to me they would say; 'Oh, Classics never die.' And it was like 50-50, 50% liked it and 50% didn't. And I would just play whatever I wanted! Haha! You know! And if I felt this way, if I played all oldies that night, nobody could say anything! If I wanted to play anything like Tommy James & the Shondells - I could do it! I would play it! 'Year of the Cat' by Al Stewart and, you know, anything goes off the wall. And I go back with my 45's and I would bang them in. Then it was just like it was - a change! What else... I have to think of something...
Oh yes! I also wanted to get a camera above me, not shooting my face, just the mixer and the two turntables and we had projector screens there at Trocadero and put the camera feed on a screen up there just like that so people could watch what I did. Because back then, not so many people realized what was going on up there in the DJ booth. That would have been fun! I had so many crazy ideas like that. Well, there's still time to do it, right!?"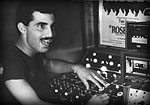 That could have been something... But what about other DJ's, did you know many of the other great DJ's of the Disco era?
"Oh, of course. I knew them all! I still do, the ones who are still alive."
Did you even know the New York DJ's? Since you were most active on the West Coast?
"Oh, of course, the East coast... Don't forget... I used to work in Fort Lauderdale, that's where I started out."
Yes, I remember that.
"And I used to go up to New York. I started out in New York actually. I was listening to Alan Dodd and Roy Thode, Kevin Burke, Wayne Scott, Susan Morabito, Jim Burgess and of course Howard Merritt and Richie Rivera - he was good!"
I know you helped launch Robbie Leslie as a DJ, did you have any of your own 'mentors'?
"Oh me! Tom Moulton was my mentor. But DJ-wise it was Roy Thode. As a matter of fact one of the years I won the DJ Award, Roy and I tie together. I have a picture of this from a web-site. We're tied together. He was good. When I lived in Long Island we would go listening to him in Fire Island when Disco first started. I mean, I'm first generation but he was like a year or so before me.
There was also a small bowling alley where they didn't even have an automatic bowling machine, they had to kist and even chase the pins. It was only six lanes and in the back room it was like a cool gay club back there. There we would hear Bob Lombardi play all sorts of music. And he would play it on the three quarter inch cartridges that they played in the radio stations.
We'd run to Colony Records to buy the stuff Roy and Bob played, songs like 'I Got It' - Gloria Spencer and 'Rain' by Dorothy Morrison and 'Who Is He and What Is He To You' [Creative Source] and 'Black Skinned Blue Eyed Boys' [Equals]. Those were some of the songs we heard there. Oh my God! Brenda & the Tabulations 'A Little Bit of Love'. And they would just play them over and over, like three times a night, but back then it wonderful..."
Have you got any favorite DJ, beside yourself?
"Oh yes! Robbie Leslie is my favorite DJ. He's so very professional and I just love his style."
Yes, and he learned from the best! But did you ever DJ in New York prior to leaving for Florida?
"No! You believe that!? I never spun in New York and I'm from New York! Somebody promised me a guest spot if I was lending him my version of 'Love Pains', my remix. I was going back to New York and he told me; 'Let me have 'Love Pains' and I'll get you a spot at the Saint.' I never got it though! I would have loved to play at the Saint. That place was amazing... But nobody knew me on the East coast, that was an East coast thing and you had to build a following to play the Saint. I was the West coast, I was from L.A. to San Francisco. I handled the crowds over there, which is a very festive group. San Francisco was really IN, back then in the late 70's. Everybody was moving there. Then AIDS came around and that was terrible."
Yes, I understand that.
"Yeah!"
So, to my last question... Is there anything else you wanna tell me about? Something you wanna share?
"Well, let's see... I don't want to plug my web-site, hehe! But I'd like to thank the guys at theMusicLivesOn.com who has helped me in creating it. They also run a page about the Saint in New York, called NycSaint.com
Oh yes! A very important factor in my DJ'ing is having the privilege of working on a GRAEBAR sound system. The Trocadero, Dreamland, the Probe in L.A. - they all had one. Magnificent mids and 4 channels surround. All the speakers were in a circle surrounding the dance floor and wonderful tweeter clusters, very important factor for a DJ. Look at the Saint, that was a Graebar System too. They catered to the DJ's needs, even if I tweaked it up a little in Trocadero. Thank you Barry Lederer.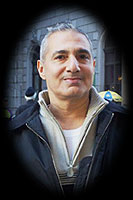 Also... You know, I've struggled the past few years, actually Since 1990, for 17 years, and right now I have become the person I want to be. And I'm going in a good direction right now. And you know what? I'm 54 years old, and the 50's are gonna be wonderful years for me. Yes they are! I can feel it already. I feel great about myself."
That's just great and I think that's a great end to this wonderful story.
"OK! I was afraid I would have nothing to say, but I guess not, eh?! I think you've got a lot of dirt there... Haha!"
Haha! Well I got a lot of information, so...
"Claes, it was wonderful. I really opened up on this one."
Yes, and I really enjoyed talking to you and I look forward to talking to you again.
"You're cool people. Thanks Claes. Bye bye!"
Thank you! Bye!
Bobby has been going through it all - rise and falls, ups and downs - and it's great to see he's now back on track, stronger and more confident than in a long time.
No matter what, no one can take away his achievements during his career. Starting as a DJ in Florida in 1973 and receiving a Billboard Florida DJ of Year Award in 1977.
Then moving to the West coast and receiving TWO consecutive Billboard National DJ of the Year Awards in 1979 and 1980. As well as being a remixer, both for remix services like DiscoNet and Hot Tracks, but also for the pleasure of his crowd.
He has had a stunning career!
Thank YOU for the music...

Bobby Viteritti
For more info on Bobby and his CD's, visit his own site: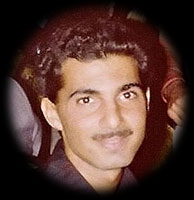 BobbyViteritti.com

BIG THANKS
to Bobby for participating and making this page possible !!!
And Chris Njirich for the editing and corrections.