Candi Staton was born in Hanceville, Alabama, in the early 1940's.
Candi and her 5 brothers and sisters were raised in the country and had lots of animals around them. The family also picked cotton and peas, and the kids were surrounded by people who cared about them and they lived a basic country living.
The family was also members of the Pentecostal church. It was in this church, at the young age of four, Candi sang her first solo. It was, as she says herself; "As if there's something that was born inside of me. I just loved it, I just loved to sing! I wanted to be an actress, you know, I wanted ANYTHING that had anything to do with show business."
This first singing experience was really the start for her career. Candi tells me; "My sister, Maggie, and I, we'd go to churches with our pastor. Oh, we were little tiny girls. I think I was, I might have been 7 and she was probably 9 and we would harmonize in front of the congregation. And he would take us everywhere he went basically. And then when we got a little older, we formed our own little group called the Four Golden Echoes with two other little girls, you know, it was incredible... We went everywhere in Alabama!"
Candi's father was an alcoholic and he gambled away the family's money. Candi's mother decided to leave her husband and she and the kids moved to Cleveland where Candi's oldest brother already lived.
When they got to Cleveland the family attended the brothers' church and Candi and her sister Maggie started to sing in the services. The girls became popular and Candi was around 13 when the pastor, Bishop Jewel - one of the US leading churchwoman asked the sisters if they wouldn't join a group she was putting together. Bishop Jewel added a third girl, Naomi Harrison, and the Jewel Gospel Trio was founded. The group recorded a couple of singles for Nashboro Records and Savoy, and they played with Gospel legends as Mahalia Jackson, Staple Singers and Aretha Franklin among others. The Trio even toured internationally.
So I, Discoguy, asked Candi; Do you come from a very musical family, have you got any other musicians in the family?


"Only my sister Maggie. Maggie was also a singer, other than that - no one else was into the music."
Has she continued to sing?
"Well, she does now, she sings sometimes but not like me. She never made it a career. She was a school teacher."
You told me you wanted to become an actress, have you ever been acting - professionally?
"Oh no... The only thing I've ever done was like school plays. I never got on the big screen, I'm still hoping - it's not too late."
Haha - It's never too late...
"Never too late! Hahaha!"
In her late teens Candi left the Jewel Gospel Trio to marry singer Lou Rawls, but the marriage never took place and instead she married a preacher's son named Joe Williams in 1960. Together they had 4 children but her husband abused her physically and with his jealousy, and after seven years Candi decided to leave him and she started a career as a Blues singer. She cut a few singles for Unity and Minaret Records.
Candi, Your sister became a teacher - Have you ever done something else?
"Yeah, I worked in a nursing home. I wanted to be a registered nurse. I wanted to go all the way, 'cause I love people. I've always had compassion for people and that's what you have to be when you're a nurse, when you, you know, are working with sick people. And I wanted to be that but it was a long drawn out thing that you, you know, have to go to school for years and I didn't have that time. 'Cause I already had 4 children and they had to be supported. So music was what I got off into. But basically at that time it was for it was necessary, because I had to support my children. I just had to do something that would make money. It wasn't for the love of the craft at that time, it was for, you know, for survival."
Which was the first record you sang on?
"Oh, let me see... The first record I ever made... Ehm... It was with the Jewel Trio... I believe it was called 'Take My Hand Precious Lord'."
Have you ever worked with or been part of any groups, except for Jewel Gospel Trio?
"No. That's been it."
Which was the first record you made under your own name?
"It was with this guy... Oh, Bill [Carpenter - Candi's manager] could give you this information, 'cause he keeps up with everything! He has an archive with everything I've done. Bill knows more about me than I do... Hahahaha [both laughing] It's so funny to say that - but he does. He keeps up with everything I get out and Bill goes back and find the old stuff.
I think it was called 'Black as a man' - the man won't be judged by the color of his skin and I did that with some guy... Some Walker - I've forgot his first name. It's too early in the morning over here. He was a white guy and I'm a black lady and that was back in the early sixties and it was WAY before it's time and not in Alabama. So it didn't do anything, of course, but that was the first song under my own name."
But Candi's big break came later when her brother dared her to enter an amateur contest at the 27/28 Club in Birmingham, Alabama in 1968. Candi sang the Aretha Franklin gem "Do Right Woman" and won the contest. The grand prize was to open up for the blind singer Clarence Carter. He loved her and asked her to open up for him on his tour. Actually Clarence loved her that much that he even married her. Besides that he also introduced Candi to his producer, Rick Hall, who managed to get her a record deal with Capitol Records.
In 1969 she had her break as a solo artist with the Top Ten R'n'B hit "I'd Rather Be an Old Man's Sweetheart (Than a Young Man's Fool)". Her career couldn't have started much better since the record sold over a million copies! She once said the following about her first big hit "I thought I'd died and gone to heaven. I kept my radio on all night, tuning into all the stations so I could hear it. They were playing my record and I couldn't believe it."
Her debut album I'm just a prisoner from 1970 sold just as good and her next single, "Sweet feeling" reached the #5 spot in the R'n'B charts.
Together with Rick Hall, Candi scored 16 R'n'B hits and got the titles of "First Lady of Southern Soul" and the "Sweetheart of Soul". Two of the team's smash hits, Candi's up-tempo version of Tammy Wynette's "Stand by your man" and the Mac Davis' cover "In the Ghetto", were both nominated for Grammy awards and for the later she even got a personal letter of praise from Elvis Presley.
In 1972, Candi headlined her own sellout performance at the Flamingo Ballroom in Las Vegas and the next year she appeared on 21'st Century Productions' "Sound America", aired on CBS Television.
Her second husband, Clarence Carter, turned out to be a womanizer and in 1974 Clarence and Candi divorced. Candi entered a new phase in her career... She got a deal with Warner Bros. and entered the Disco scene...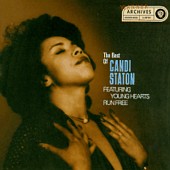 During 1975 Candi began collaborating with the producer Dave Crawford and she was now turned into a high-class Disco Diva - scoring million selling hits with tunes like "Victim" and the classic of the classics... "Young hearts run free".
Other of her hits from this period are "Run To Me", "A Little Taste of Love" and "When You Wake Up Tomorrow" - the later written by Disco Guru; Patrick Adams. But "Young hearts..." has really become Candi's anthem. This song is as good today as it was in 1976 when it was first released. It has been covered many times and it has also been an inspiration to many other artists. The song was for example re-recorded by Kym Mazelle and featured in the movie Romeo & Juliet, starring Leonardo DiCaprio.
"Young hearts run free" is one of the most known Disco hits, and is still getting lots of play and inspire new writers. How does that make you feel?
"I feel SO blessed to be able to have sung that song. Because the song was actually written about my life... I sung my life story in that song. The writer, who was Dave Crawford, he wrote it about what I was going through at that time. I had a very abusive husband and I was trying to get out of the marriage, but I was threatened every day. My life was threatened."
Oh - that's sad!
"Yeah, that was terrible. And... I was afraid of him, so Dave and I would sit down and I would tell him things and that's how he wrote the song."
That's a very sad story behind this great song.
"Em-hm."
"Young hearts..." is, as Candi mentions, a song about her life with her third husband, Jimmy James, who Candi met about the same time she signed for Warner. He was a promoter and he brought Champagne and cocaine into her life, as well as terror, beating and threats about killing her. Candi has said this about her marriage to Jimmy; "It was the worst mistake I ever made in my whole life." Finally Candi managed to get out of this destructive relationship and at the same time her career was skyrocketing.

Actually we've got one guy, one very popular Swedish artist called Orup, he has written a song right now that's called "Unga hjartan" - that means "Young hearts" and it's clear to hear how inspired he was by your song when he wrote his song.
"OK, Good!"
I think I've also heard "Young hearts..." sampled in other songs - but I just can't recall which songs.
"I would not be surprised. So many people have put it in their songs, sampled it, used portions of it, you know, so it's... it's good - I enjoy being recognized in those areas. There have been other people as well who try to do 'Young hearts...'. But it's always, I guess to me, maybe it's just to me, but there's always something lack in them I feel. Because they don't have that feeling that goes with this song when you sing it."
Yes, I agree. So, What do you think of sampling in general?
"Well, it's a good idea. Technology has really come a long way and I think we should use everything that we can in order to entertain the world. If it's best for the entertainment world, then fine - let's do it. I believe in progress."
Yes, we can't stop the world so...
"No."
The later seventies and the Disco era was really the period where Candi reached the height of her fame. She was the third most well-known disco Diva in the world after Donna Summer and Gloria Gaynor. She were seen on all the hottest TV Shows as "American Bandstand", "Soul Train", "The Midnight Special" and others. She toured and opened up for other celebrities like Ray Charles and Teddy Pendergrass. And to round up the 70's, she was invited by President Jimmy Carter to celebrate the first Black Music Association Dinner with a concert on the White House lawn in June 1979. Besides Candi other famous acts artists like Chuck Berry and Patti LaBelle was invited.
That must have been nice and flattering...
"It was very very interesting, it was very enjoyable being out there with all of those artists - Andrea Crouch, Chuck Berry, Joe Williams - he was this Jazz guy... You know, It was really great. It was really very nice that day. We were playing on the lawn and everybody was dancing and punch were prepared and being served. It was beautiful that day. That was one of the high-lights of my life."
Did you get a chance to meet the President?
"Yes I did. I got a chance to shake his hand and meet him."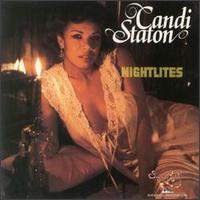 Mrs. Staton leaves Warner in 1980 and records one album, Nightlites, with her ex-producer Dave Crawford for Sugarhill Records. The record scores a minor hit with a Disco cover of Elvis', "Suspicious Minds".
Despite her great success, Candi wasn't happy and she had fallen into alcoholism. As she has said herself; "I became a loner in the business. I used to stay in my dressing room. That's when I started drinking. I found my joy in the bottle. Instead of being a normal, natural person, I was trying to protect myself so I didn't have fun with friends, I had fun with myself. The drink became my friend, my god, my husband, my lover - it became everything to me."
It wasn't until 1982, after seeing her husband - John Sussewell - become a born-again Christian, that she got out of her alcoholism by turning to God and also committed her life to Christ. She also returned into the Gospel field. Together with her husband John, the former drummer for Ashford & Simpson, Diana Ross, Steve Winwood and the British groups Average White Band and Kokomo, she founded Beracah Ministries in Atlanta.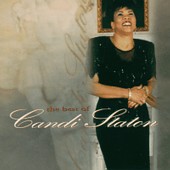 She has recorded 8 very popular gospel albums for her own Beracah Records. And for two of these albums, Make Me An Instrument (1982) and Sing A Song (1987), she got Grammy nominations. For the Love Lifted Me (1989) and Standing On The Promises (1992) albums, she got nominations for the Gospel Music Association's - Dove Award.
I guess you can say that she never really left the Disco scene totally, since she prefer to call her music - Gosco music - gospel music with a disco beat.
Besides her gospel and church work, Candi have been hosting her own weekly musical variety show since 1986. The show was originally called New Direction, but she recently changed the name to Say Yes and it's broadcasted on the Trinity Broadcasting Network. The show features everything from Candi's ministry, to interviews with newsmakers and entertainers, to focuses on embattled individuals and families in the nation's inner-city communities.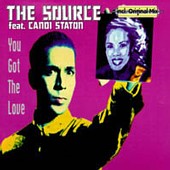 In 1990-91 Candi scored yet another Top Ten dance hit in the UK, with a bootleg remix of a song she recorded in 1986 called "You got the love". This single sold over 2 million copies in Britain.
Candi's life story (so far) was published in her autobiography, This is my story [Pneuma Publishing] in 1994. The book includes all the juicy details of her life, enough to fill a soap opera.
It's Time was the name of her 1995 album and it included the #1 gospel single "Mama". With this album for Intersound Records, her career as an R'n'B artist took a new start. The smash single "Mama" was proclaimed National Parents Day Song of 1996 and in September of that year Candi performed the song at the event. Following up the event, Candi was invited to the White House (again) for brunch with President Clinton and the first lady.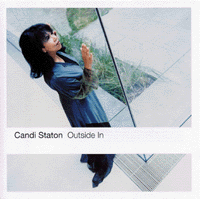 Candi returned in 1999 with her first pop-dance album for almost two decades - Outside In was released on the British React Records. For this "kick-ass" album Candi worked with some of the hottest young producers in London (K-Klass) and together they have created some of the most positive dance music I've heard in a long time, with inspiring messages and clean lyrics.
UK pop hero Boy George have written one of the songs - "Love on love" and there's also a great cover of the Paul Simpson classic - "Musical Freedom" which in this version includes extracts of "Moving on up", the M-People anthem. There's also a new fierce Danny D remix of Candi's "Young hearts run free". Other notable dance tracks are "Wadda you want?" and "Bouncing back", as well as a new version of "You got the love".
Have you ever written or produced some of the material yourself?
"Yes, I do it all the time. In my Gospel. I produce all of that."
Do you write songs as well?
"Yes, I do. I write as well."
OK, which of your works, and I don't mean songs, do you prefer? I mean either Producer, Writer, Singer...
"They all work together in a way. I like words that have deep meanings. And everybody just can't seem to write for me, I wanna say a certain thing and you search and other people don't say what you wanna say - that's what got me started writing and then they don't make the music like you want it. You know, they take it another route and you end up saying "Well, I'll do it all." - Sing it, produce it and write it."
Maybe you get the best result then. Since you can get it just as you want it.
"Yeah, that's exactly right."
So, Who or what inspire you in your writing?
"My relationship with the Lord inspires me now. I have a deep relationship, I'm a Christian and that inspires me now."
Have you been active the whole time since the Disco days? I know you have recorded a lots of Gospel records and you have your own TV show. Has there been time for other things as well?
"I'm VERY partial to my family. I do a lot with my family. I take days off, time off, to be with my family and I have grandchildren - I love them. They're just the most beautiful of things that I love being around. So I have to make sure my time is divided equally between my work and my family."
That's good. That's really good.
You have done and recorded so much, but have you got a copy of every record you've been involved in?
"No. I wish I did, but I have some vinyl... but it's probably not even playable right now. It's just there for - just for show. I have some vinyl - yeah."
Do you know approximately how many songs/records have you been involved in?
"I've had 22 albums."
WOW!
"I don't know how many songs, but most of them are like some 8-10 songs per album. So if you add that up it's probably - Gosh - My Lord - it's over probably 200 songs. Plus singles. I've done singles as well. I've been involved in a lot of songs."
Could you name some of your favorite songs out of the ones you've been involved in?
"Some of my favorites are 'Victim'. I don't know if you got that, the other song behind 'Young hearts run free'. But it was called '(I'm a) Victim'. Did you have that one over there?"
Yes, we did.
"You did - OK. But it wasn't as popular?"
No, not as "Young hearts..."
"Well, that's one of my favorites. I like that one. I also like the Gospel stuff I do. Some of the old hymns that I do, 'Blessing the church'. I like that one, I like 'Love lifted me'. I love a song 'Sin doesn't live here anymore', that was my first song that I wrote when I got into church. So, there are lots of songs 'Sing a song', I like that. 'God's got an answer for you', that's a pretty song. It's quite a few songs - it's so many songs. You asking me a question that I'm very prejudiced to - I like them all!"
Yeah, I understand. Is there any song(s) by another singer you would have loved to sing yourself?
"Oh yes! My Goodness... A lot of Aretha's [Franklin] songs. She just the most fabulous singer."
I spoke to Loleatta Holloway just a couple of...
"LOLEATTA!?"
Yes!
"Oh my Goodness! How is she doin'?"
She's doin' fine...
"Oh - GOOD!"
So, she just said Aretha as well.
"She did?! Aretha is just our girl, you know. She's been - she started all this stuff. She got out there and she went really big. Eh, Sam Cook - he was one of my favorites as well. Sam and Lou Rawls and Whitney Houston - I love her voice. Stephanie Mills - I love her voice. B.B.King - he's Great! I love B.B.King."
Since my pages are mainly Disco/Funk orientated - have you got any favorite Disco/Funk songs - except for your own work?
"Well let's see... Donna Summer songs - I loved her songs. Deniece Williams, her songs were beautiful too."
Are there any other Disco songs you would have loved to sing yourself?
"'Don't leave me this way'. That's a beautiful song. I think it was Cissy Houston."
No, it was Thelma Houston.
"Thelma Houston - I knew it was one of those Houston girls! 'Don't leave me this way' - I love that song."
Yeah, it's a classic.
"And, oh - what's the name of it... 'I will survive'. [Gloria Gaynor] I would have loved to sing that!"



Download the FREE basic RealPlayer...

CLICK to hear some Candi Staton songs...
A dreamer of a dream
Bouncing back
Here I am again
Love on love
Musical freedom
Run to me
Victim
Whadda you want?
When you wake up tomorrow
Young hearts run free
CLICK to hear some related songs...
I found love
Deniece Williams

I've got the next dance
Deniece Williams

Bad girls
Donna Summer

Hot stuff
Donna Summer

Last dance
Donna Summer

MacArthur Park
Donna Summer

I will survive
Gloria Gaynor

Unga hjartan
Orup

Don't leave me this way
Thelma Houston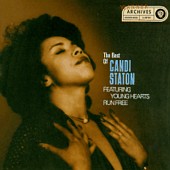 Click to buy from


Here I Am Again
As Long As He Takes Care Of Home
Six Nights And A Day
He's Making Love To You
Young Hearts Run Free
One More Chance On Love
A Dreamer Of A Dream
Run To Me
Honest I Do Love You
When You Wake Up Tomorrow
Victim
I Ain't Got Nowhere To Go
Halfway To Heaven
Take My Hand, Precious Lord


Click to buy from


Danny D Radio Mix
K-Klass Radio Mix
Spacedust Radio Edit
Robbie Rivera Mix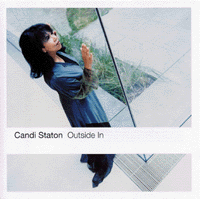 Click to buy from


Love yourself
Young hearts run free (Danny D mix)
On love
Outside in
You're still the lightning
Whadda you want
Bouncing back
Musical freedom
Reach
Love has come to stay
Wake up everybody
You got the love (New Voyager mix)
Young hearts run free


Click to buy from


Christmas in My Heart
What Kind of Child Is This
Joy to the World
Go Tell It on a Mountain
Silent Night
Wise Men Still Seek Him
Come Let Us Adore Him
Christmas Is on the Way
On a Christmas Night
Change in My Life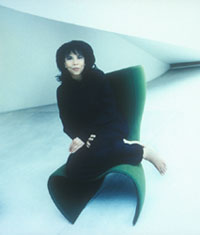 You have been singing so many different genres of music, what kind of music do you personally prefer?
"I like Jazz, easy listening - when I'm not doing anything and I just want to relax. I'm so involved in music all the time. I have a television program that's aired twice a week here in the States. And I'm working with talents all the time and we have the best of Gospel singers. I hear Gospel singers all the time so sometimes when I'm alone I just want to hear - NO LYRICS! I want it as quiet as possible.
Yes, I can understand that!
"So I'm mostly listening to some easy listening music, you know, no lyric!
I guess you can get too much of the good.
"Yes you can! And then there's times when I wanna hear everything so I store one of those tapes in or CDs in and just listening to it. Curt Waleham is good. I like Curt Waleham and George Duke. I also have some stuff on C.P. Vinans. She's great!"
So, How about Disco music during that era, did you like it or was it just like a job to support you and your 4 kids?
"I liked it. I had mixed feelings, you know, I was a party person too at that time - a very party. And I would go out sometimes just to be going out without having to work. I liked to sing, I liked being there. I liked the night and I liked the beautiful clothes and the dancing - so I did like the Disco era. But it was a job to me as well. You know, when I got ready to get on stage I became a different person - I became the entertainer and that was my work - my job. And I took it seriously."
What do you think of the Disco era when you look back on it now?
"I think that it has never really gone away, they just call it dance music now! They just changed the name and they kept dancing."
Yeah! You're saying exactly what I think and you almost use the exact same words as Loleatta. She said the same - It's just the same kind of music still. They just changed the name because Disco was an ugly name all of a sudden.
"Yes, Right! Now they say dance music."
Have you still contact with any other old Disco acts? Friends of yours?
"Yes I do. Gloria Gaynor - The lady that sings 'I will survive'... I talk to her all the time.
Great! I know some of you Disco ladies still play "Disco gigs" from time to time? Do you do that as well?
"I'm getting started. I do that more now than I did 10 years ago. I do it now, because I have a new record out in England and it's called 'Outside in' and I do 'Young hearts run free' - it's such a classic. And they've been wanting me to come in and do these things for years and I decided to go out and, you know, do a little of that. I don't do a whole lot of that but I do a little of it. And it's fun!"
It must be nice to see all those youngsters out there singing along with a song that maybe came out around when they were just born or...
"Right - Their mom and dad were dancing to it when I came out. Now THEY are."
That must be kind of amazing.
"It is. It really is."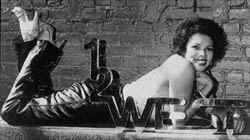 Candi have performed with and/or shared stage with many famous artists and acts like Al Green, Diana Ross, Bobby Womack, Ashford & Simpson, Aretha Franklin, B.B.King, Stephanie Mills, Teddy Pendergrass, Little Richard and the Commodores to name a few.
After having met so many talented people during the years... Are there any special ones you wanna mention?
"Yes, let me see who is very special to me... B.B.King I think was one of the closest ones I did a lot with. I used to travel a lot with him and I got to know him quite well. He was very nice to me. Tyrone Davis, he was the guy that had a song in the early 70's called 'Turn back the hands of time', he and I used to do a lot of traveling together. And Johnny Taylor - he was a blues guy, I did a lot of traveling with him. Deniece Lasalle... A lot, quite a few people. Clearance Carter of course, you know, I was married to him."
Hahaha! [both laughing]
Are there any people you admire or some special people that you have or would like to work with?
"Hmmm... Hadn't really thought about it... When the time comes, 'course I'm willing to work with any of them. I haven't just picked out one that I would just particularly love to work with. Probably the only one would be Whitney Houston. I'd like to get to know her better."
Have you got like a best memory during your years in the business?
"All of them were good memories, one way or the other. I mean, they're treasured memories. I'll put it like that. I'm a people person, so I enjoy meeting people anyway and some of them were nice and some of them were not. You know, some of them were bad - star struck, then some of them were just down to earth people. I don't like stars that much."
OK, Finally... Is there anything else you can think of that you wanna tell me about?
"Well, I'm doing a tour in May [2000] in England. Birmingham, Manchester, London... That part of England. I'll be doing around 5 concerts with Shalamar, Rose Royce, Odyssey, Tavares and Alexander O'Neil. I had a Christian song that was called 'You got the love' - that, along with 'Young hearts...'. I'll be doing those songs on the show."
Is it coming over to the rest of Europe as well?
"I don't think so. Not this time..."
That's sad!
Candi told me the following right now when the UK tour was over; "The tour went great. We did 5 dates. They were very well attended from 6-10,000 per night. It was wonderful!" and she continues; "I hope I could come to Sweden someday."
Yeah! I hope so too.
"Yeah, I'd love to come."
Hope to see you over here soon then...
OK Candi - It was really really nice to talk to you - THANK YOU!
"Thank you! It was really nice to talking to you too."
OK - Thanks. Bye!
"Bye, bye!"
She has really been around, the Sweetheart of Soul - Candi Staton. She has covered more fields in the music business than most people can in a lifetime - blues, pop, country, gospel and Disco! And she's still going strong...
Most of us who know her Disco work the best might not have heard from here for a while, but now she's back in dance music scene again with a new fierce album...
Candi Staton...
the Sweetheart of Soul !