Daniel "Pooch" Pucciarelli was born on September 9, 1954, in Brooklyn, New York.
He grew up in the Bensonhurst part of Brooklyn together with his Mom, Dad and Sister. They were one small part of a large Italian family and they lived in a very Italian neighborhood.
Dan's father was a 'Steam Fitter' with the Union. He had also been a prisoner of war in Korea for two years and Dan was born 9 months after he came home from the war. His mother was a typical Italian mom who raised the kids and took care of the household.
Even though there were no musicians in the family, there was always music playing in the house when Dan was growing up. His dad had a big RCA Victrola, and there were always records on the spindle. Dan grew up hearing Frank Sinatra, Dean Martin and the rest of the 'Rat Pack' along with other 50's & 60's Big Band music and of course Italian music, which Dan's father was always singing along to around the house.
He graduated from Lafayette High School, Bensonhurst, Brooklyn in 1971 and after graduation Dan joined the US Marine Corps and returned home in 1973. During this time the Disco movement started and Dan would become influential in this scene.
Pooch took his time to answer these questions about his career and life especially for the visitors of disco-disco.com. So I, [Discoguy], fired off the first question; How did you get your nickname Pooch?
"The nickname 'Pooch' is a natural one. My last name is pronounced 'Poocharelli', although spelled "Pucciarelli". My original DJ nickname was 'Danny Disc', it was given to me by the owners of The Misfit Lounge in Brooklyn in 1975. They called me that because I referred to all records as a 'Disc'. The natural nickname 'Pooch' didn't come back to me until 1982 when David DePino at For the Record called me 'the Pooch' one day when I showed up for records. David Morales and a few other DJ's were there and the name stuck with me ever since.
People do not even remember 'Danny Disc' anymore. But, that's OK!"
You mention you got your 'Danny Disc' nickname already in 1975, so can you tell when you got bitten by the 'Disco bug'?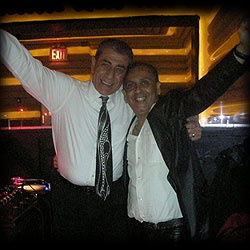 "I was Bitten by the disco bug in 1973. I guess you could say that the 'bug' did bite me at Revelations in Brooklyn. Just hanging with Bacho Mangual. He was infectious."
Who was the first deejay you heard?
"The first DJ I admired was Bacho Mangual at the Revelations on 4th Ave in Brooklyn in 1972-73."
Who influenced you, DJ-wise?
"Although Bacho was the first DJ I became friends with, it was Gary Baxter that was an influence upon me."
So, tell me about your first experience as a DJ, were you a mobile DJ or did you go right to the clubs?
"My absolute first experience as a DJ was a mobile, a Sweet 16 party for my sister."
What was the first gig of the POOCH?
"My very first DJ gig was at a place called Buddie's on Bath Avenue in Brooklyn. The owners son was at my sisters Sweet 16 and asked me to play at the bar. It was a typical local bar. The standard of music was a jukebox. I actually played using my sisters Stereo and my Stereo. Standard 8-track/turntable/AMFM home stereo. I would plug the headphone in one unit while the other unit was playing. I had about 100 45's and about 15 LP's. I got paid $25.00 cash and my drinks. It was a great Saturdaynight first time."
What did your parents say when you informed them you wanted to become a fulltime DJ?
"'Playing records makes you money?' was my mothers comment when I told her what I was doing. There did not seem to be any problem to my family. The club that I was playing in was part of the neighborhood and everybody knew everybody."
What was your first residency?
"My very first residency was at 'Misfits Lounge' on 14th Ave & 86th Street in Brooklyn where I started in January 1975."
How many Clubs have you work in?
"Over a span of 30 years, I've had the honor of playing in about 65 clubs."
Wow, that's a lot of Clubs! Could you name some of your favorite Clubs out of these 65?
"My absolute favorites are;
| | |
| --- | --- |
| Night Gallery | Brooklyn, NY |
| Tribeca | NYC |
| Warehouse | Leeds (England) |
| Hippodrome | London (England) |
| Empire | Stuttgart (Germany) |
| Park Cafe | Paramus, NJ |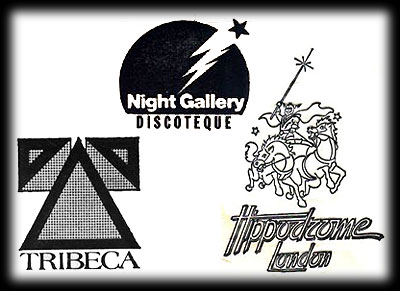 The above are six of Dan's favorite Clubs, but to mention some of the other US Clubs where he has spun records, without even trying to get the list complete; Buddies II, C'est La Vie, Gatsby's, the Penthouse Room of New York's Jouissance Disco, Zodiac, Bedrock, Scarlet's, L'Amour, Azure Disco, Park Villa II, Star Disco, Tut's, Fantasy Island, Hadaars II, Melons, Dynasty, Playground, Quintessence, Starbucks, Mirrors, Wave Street, and T.J. Bentley's.
Can you tell us a bit more about the Top 3 of your favorite Clubs as listed above?
"The First Favorite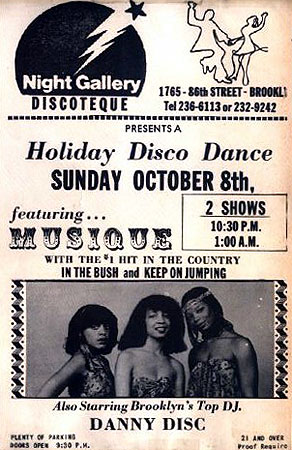 - the Night Gallery, where I played from June 1978 - Oct 1979 and then from January 1980 - September 1980. The capacity was 1200 people and it had a Great sound System, minimal lights and a killer smoke machine. Crowds were AWESOME!! They loved everything I did. They appreciated the art, the style and the MIX. There were times when half of the club would just stare at the DJ Booth when I was mixing. A crowd that would CHEER when I went off the wall. Incredible!! I Loved it. It was better than Sex, 'but I had a lot of that too'. I controlled every move of the night. I had full control of the DJ booth. I played what I wanted when I wanted. My artistic value was never questioned. I played everything; current hits, new stuff, imports, Elvis, Motown, progressive. We had the first Brooklyn appearance of acts like Sylvester, Gary's Gang, Debbie Jacobs, Gary Criss, Musique and Vince Montana. There were beach parties, people came in bathing suits. We had the night of fantasy & delight, people came in lingerie, pajamas, underwear, you name it. Awesome!! It was the first of the first for Brooklyn and the best of all that followed that space.
I made this club. I was the highest paid DJ in Brooklyn - $165.00 a night. Big money back then. When I asked for a raise in Oct 1979, the owners said NO. I told them I would quit and they would close in 3 weeks. They laughed at me. So my ego made me quit. I was wrong, they closed in 5 weeks. The crowd followed me. In January 1980, they reopened and brought me back at $200.00 a night. Owners, they always think they know. Damn Wiseguys.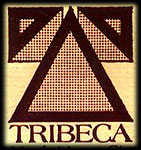 The Second Favorite would be
- Tribeca, NYC circa August 1977 - April 1978. 500 capacity with a Tri-level dance floor and a sound system built into the walls, which was actually designed by me. There were seating booths on the three levels surrounding the dance floors. The crowd was always dressed, suits, dresses, the works... Lots of Jersey people, NYC & Brooklyn dancing to the music of the times. A lot of Hustle dancers. I pretty much played what I wanted - but they were picky sometimes. I remember the first time I played 'Native New Yorker', they cleared the floor! Next week, they begged for it. Idiots!! I helped make that club, and when it came time for money - they cried, so I left in April 1978.
The Third Favorite would be
- the Warehouse in Leeds, England. 600 capacity. My first UK club. I took vacation from the Night Gallery, under dispute from the owners, and spent two weeks at the Warehouse. They had an UNBELIEVABLE Sound system, fabulous lights. The crowds - JUST AWESOME!! They treated me like a Star. People gave applause, they had never heard mixing records before, they watched in awe. The resident DJ had to tell them they can dance the first time I played. Response was overwhelming. I was the one in awe. I had to play twice a night like a band. The lines outside were around the block just to hear the Yankee play. Here I played everything I brought with me and I also bought lots of the records that were breaking on their charts."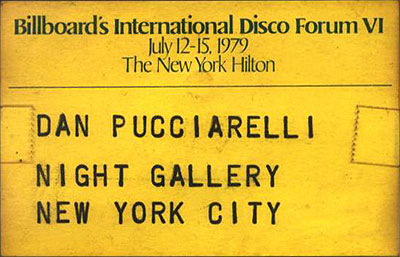 Which was your longest residency in a Club?
"My absolute longest gig was Le Club on 58th Street, from 1991-1995. This place was the High Society of the elite. It opened in the late 60's on 55th St. then moved to 58th St. In 1995, it moved to the Waldorf Astoria and went under. Barry Lederer was one of the first DJ's there. I also had a long run at Night Gallery in Brooklyn as mentioned above."
Which was your last residency?
"My last weekly gig was again in Brooklyn. A small club called NOI on 92nd St & 4th Avenue. I played a lot of dance classics and house music. That was in 2001-2002."

Besides playing all these 65+ clubs, Pooch have also played on numerous of special events...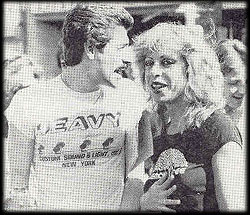 For example he played the Brooklyn Bash on September 16, 1978. That was a special event where Eddie Rivera and WKTU took their community Disco clean-up campaign to Brooklyn's King's Highway Shopping District.
MC was "Brooklyn's Own" Joe Causi and there were live acts like Billy Nichols performing his "Give Your Body Up" and Taana Gardner singing "When You Touch Me".
Danny DJ'ed together with Jenny Costa of the Lemon Tree in Queens during this Mike Martocci produced event.
Dan also spun the Midnight Madness in June 22, 1979, when the area between 18th Avenue to 25th Avenue in Brooklyn was turned into a giant outdoor Disco where over 10,000 people were dancing in the streets. This was the first 'Rave' in Brooklyn and got coverage by NBC, ABC and CBS News.
He have also played Billboard parties for MK Promotions, CBS Records, Began Cekic's BC Records and Select Records as well as two Grammy Awards parties for MCA Records.
Pooch also played the album release party for Carrie Lucas as well as the David Morales' birthday party at Club 1018. And when "the King of Pop", Michael Jackson, was releasing his History album, Pooch was behind the turntables...
Would you say you have a personal playing 'style' or 'trademark' and how did you develop it?
"As a DJ, I would play anything that made the crowd move. I have always considered myself an artist/entertainer. It must be said that I never shy-ed away from playing any Motown, Elvis, 50's or Dance Rock if I felt that way. When it comes to straight out dance music, I guess you could say my style would lean towards 'the marriage'. Finding the perfect blend point of any two songs.
Also, remixing a song, presenting my own LIVE version creating a different effect. I developed that style in 1975. For me songs were just too short. Back then, all we had were 45's & LP's. So, I developed an 'art' at extending and changing the original version.
There was always the crazy stuff I developed too. I would find some songs that I was able to play over other songs. Sample; 'They're Coming To Take Me Away Ha Ha' by Napoleon 13, I would play this song during the break of 'Good Times' by Chic and just watch peoples faces! Or 'Date with the Rain' by Eddie Kendricks during the break of 'Down to Lovetown' by the Originals. I would play the whole song, people would go nuts! I love It!
Then there was the complete overlay's. One good one is 'Love in C Minor' by Cerrone and after the first breakdown, I would overlay 'Troublemaker' by Roberta Kelly. This is a 4 minute mix. People would just look at me and listen. Awesome! The remixing and the crazy stuff is what made me I guess.
But I always mixed it up, never had a problem, except in the U.K. When I played in England. There were clubs I could only play a certain type of music, i.e... Northern Soul or ONLY R&B, some were no Pop music, some were no Electronic music. There, I would just dazzle them with remixing their own stuff."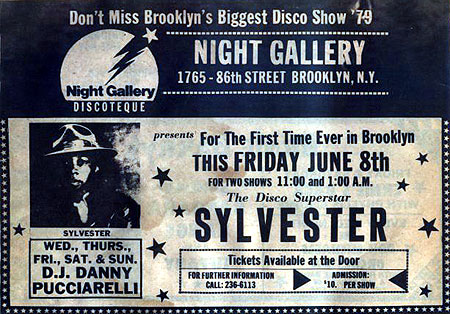 How did you end up breaking music? Any particular songs or artists you can mention?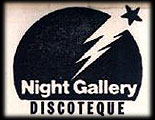 "One of the first songs I know I helped break was Sylvester's 'You Make Me Feel (Mighty Real)'. A test pressing was given to me in May 1978 when I worked at Giorgios in NYC. The next Month I went to work in the Night Gallery in Brooklyn and started to slam the other side 'Dance (Disco Heat)'. Nobody in Brooklyn had heard these songs yet. They were not playing it on the radio. As far as I knew, I was the only DJ in Brooklyn who was playing it until July.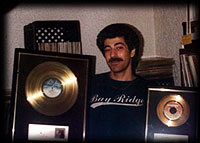 As a Billboard reporter, I had advance test pressings of countless records; 'Born To Be Alive' - Patrick Hernandez, 'Take Me Home' - Cher, 'Holiday' - Madonna, 'Relight My Fire' - Dan Hartman, 'There But For The Grace of God Go I' by Machine and tons more.
I also have met a number of artists and have autographed pictures of all of them. When it came to 'Breaking new music' I never had a problem. If I thought it would work and continue to own the crowd, I would play it!"
This is an authentic Pooch reported play list of his most popular tracks as played at the Night Gallery from late 1978 or the very beginning of 1979:
| | |
| --- | --- |
| Machine | "There But For The Grace Of God Go I" |
| Gino Soccio | "Dancer" |
| Madleen Kane | "Forbidden Love" |
| Ultimate | Ultimate LP |
| G.Q. | "Disco Nights" |
| Mantus | "Midnight Energy" |
| Liquid Gold | "My Baby's Baby" |
| Pointer Sisters | "Happiness" |
| Pouzzez! | Pouzzez! LP |
| Carrie Lucas | "Dance With You" |
| Gibson Brothers | "Cuba" |
| Ferrara | "Weathering Heights" |
| Witch Queen | "Bang-A-Gong" |
| St. Tropez | "One More Minute" |
| Cher | "Take Me Home" |

You were also a Billboard reporter. How and when did you become a reporter for them? Were you appointed or did you have to 'apply' in some way?
"I was appointed a Billboard Reporter in October 1978. I was approached by Billboard Magazine itself. This was based on recommendations from record label promoters who had become familiar with me and the Clubs I played at."
Another thing... Did you experience any problems being straight in a, as it seems, very Gay dominated NYC DJ world in the 70's?
"It was at first. To my knowledge there were 11 Billboard reporters in NYC. I was the first 'outsider' so to speak. The very first reporter from Brooklyn. The industry at the time in and of itself was dominantly Gay. Some of the other reporters seemed to just brush me off like; 'A Brooklyn boy can play?'. The record labels on the other hand were behind me 100%. I was visited frequently by label reps. After about 5 or 6 months, I found that I was very well accepted amongst the other reporters and DJ's in the city. This was a result of the Billboard Convention/MK Promotions party I played at. Most of the other Billboard reporters attended that party and heard me play. The party was mentioned in Michaels Thing, a weekly Gay publication in the city. Following that, I made friends with many and visited their clubs."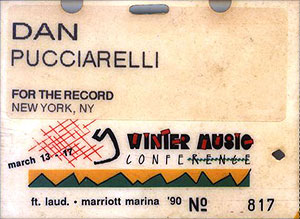 You told earlier how the 'Pooch' name came back to you when you were visiting your Record Pool in 1982, but which Record Pools have you belonged to and how many records would you receive from them?
"My first Record Pool was IDRC. I joined in early 1977. After about 8 months, I was asked to play at the Carrie Lucas' Album release Party to be held at IDRC. Just after that, I was elected as Chairman of the Feedback Committee. Ray 'Pinky' Velazquez was also on the committee which is when I became friends with him. The feedback committee reviewed new records and advance tapes and gave input to the record labels for the potential of a remix or the direction of promotion we thought they should take. At IDRC we usually received about 20-25 records a week.
I left IDRC in mid 1979 and joined 'For The Record'. This was the Top Record Pool. In my first week I had received 40 records, and it never stopped. The service only got larger. I remember 1 week receiving 90 records. Had to carry them in boxes. This on top of being a billboard reporter plus visiting the Major record labels in the city. In a week I would receive about 150 records. I was in 'For The Record' from 1979 till 1995. In 1988 I was appointed the Director of 'For The Record'."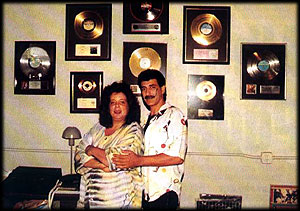 What was included in your work as director of 'For the Record', and how did you end up getting it?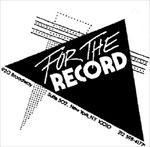 "My association, membership and finally being director of 'For the Record' was a JOY. Everyone connected with the pool were good people. The most well known DJ's in NYC were in the pool. There were 125 members in total.
During the directorship of David DePino, he got a gig to go to India and play for a 2 month period. Judy Weinstein asked if I would take his place while he was away. That was in 1982. When he came back, I had continued my trips to the UK and I was playing in a number of clubs in NYC as well.
Then in 1984, I went to the UK for 7 months and David Morales was appointed Director of 'For the Record'. When I moved back from the UK in 1985, I continued my membership and association with the Pool.
In 1986 & 87, David Morales was getting more involved with his own club promotion scene and sometimes could not make it to the Pool. So Judy would call me and ask if I could help out.
By 1988, David was getting involved in the studio a lot and Judy asked if I would take his place. Thus I was appointed Director.
It was a pleasant but involved job. Documenting the new releases, distributing new material to members, tracking the feedback and giving it to the Record Labels. Following up with radio stations that played dance music and calling record stores. Also we had a Top 30 list that we compiled from all the members that was sent to all labels, stores and radio stations. Also, I was the representative of 'For the Record' at all the conventions like NMS, WMC, and sat on many panels."
But you also got involved in DefMix, please tell me a little about this as well...
"Actually, it was the Development of DefMix that prompted Judy to appoint me as Director of 'For the Record'. But for DefMix, I would help confirming studio time was booked, that we got the masters, arrange for Frankie Knuckles and David Morales all their schedules, overseas trips, Club dates. And bring Judy her Lunch! Hahaha!"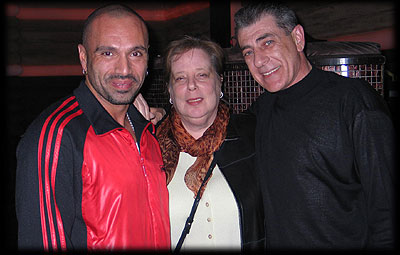 But it didn't stop there, because a few years later Pooch become Manager of promotion at Atco/Atlantic.
How long did you have that work and can you describe the job?
"I was appointed Manager of promotion in April of 1991. At Judy's advice, I had gone on the interview at Atco/Atlantic. It was a hard choice, I loved For the Record and DefMix. Judy said; 'It's a good career move!', so I accepted.
About a week before I left For the Record and DefMix, Judy Planned a farewell dinner for me and a couple of friends at a restaurant. I was out of the office having a farewell drink with Jeff Glick and Michael T. Brown. When we came back to the office to get Judy and walked in, it was a surprise party. She got me good. About 40 For the Record members plus many Record label people and dear friends. I was taken back and at that moment I did not want to leave For the Record. It was a wonderful party and I was flattered. It is a great memory and the next week I started at Atco/Atlantic.
I stayed on board with Atco for 5 months. The job had a wide range of promotion. I was in contact with and visiting over 40 radio stations in New Jersey, New York and Connecticut. Also, I would survey record stores and attend any in-store promotion. I would also bring artists to Radio stations and attend concerts and club performances. I promoted acts like AC/DC, Corina and the Rembrandts to name a few."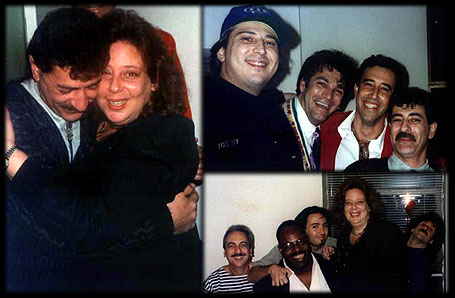 When talking Record Pools, the step is close to the DJ's of the Disco and Dance music era. Which DJ's have you worked together with?
"Over the years I have had the pleasure of working with DJ's such as David Morales, Kenny Jason, Ralphie Dee, Jim Maxwell, Ozkar Fuller, Danny Cole, Jenny Costa and Gary Baxter to name a few."
Any DJ's or artists you have become friends with?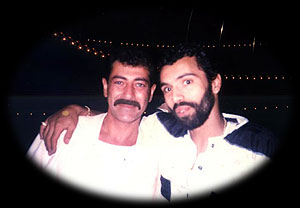 "As far as DJ friends I have made over the years, I could list a thousand. David Morales, Frankie Knuckles, 'Pinky', Bacho Mangual, Ralphie Dee, Danny Cole, Larry Levan, John "Jellybean" Benitez, David DePino and many many more.
Of those, David Morales and I shared a lot of time together. He and Judy Weinstein attended my Wedding, and my sons Baptism. Also, David and I played together at Dance-a-Rama for the George Michael Party. Of course being involved with Judy Weinstein and DefMix, I spent time with David in the studios watching him work. Also, my friend Ralphie Dee was Best Man at my wedding.
As far as Artists go, Although I have met many, I never really made a friendship with any. I did get to take pictures with some, most notably Sir Elton John."
Do you have any favorite deejays other then yourself?
"As far as favorite DJ's go; Morales, Pinky, Bacho, Knuckles, Mark Zimmer, Jim Burgess, Scott Blackwell. I had enjoyed each of them!"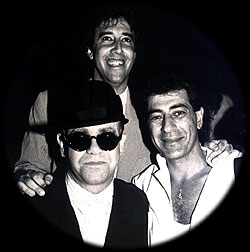 Many of the DJ's mentioned above also went into remixing and Studio work, have you done any over the years? Which tracks/acts? I know you remixed "Living Again" by Ronald Benjamin for Tune Wizard in 1981, but I haven't been able to find it, can you tell me about it?
"WOW, how did you find out about that? This guy Ron, used to come to Desiree in Brooklyn and Scarlets in Staten Island and listen to me play. He had asked if I would be interested in doing a remix on a song he recorded. I really was not into the studio thing, for some reason it did not just grab me. Truly, my thing was the Club. But, I had listened to the tape and thought that they were missing a lot of Club feel. Over a two day period, I sat in the studio and changed the whole song. The song never did become a big hit, mostly Brooklyn clubs and few Gay clubs in the city played it.
Previous to that remix, my very first mix/consulting was done in 1978. I met Producer John Ferrara at Tribeca. He had approached me and expressed how he enjoyed the live remixes I would do. With that, he asked if I would like to consult on a record he was producing. I accepted and joined him and some fellow DJ's in the studio. That recording and remix session was filmed by CBS 60 Minutes and broadcast about a month later in sync with the release. The record was 'Goodbar Won't Ya Take Me Home Tonight' by Desireé. Title in conjunction with the movie 'Looking for Mr. Goodbar'. No real chart action on it although it got a few plays on the radio.
Then in 1983, I remixed 'Je T'aime' by Vicious Pink Phenomena produced by David Ball from Soft Cell. Mike Wiand from the Warehouse in Leeds, called me after I made my third trip to the UK and asked If I would put a 'New York Touch' on it. Again, I was not really interested in the Studio work but he asked me to help him out. He flew over and I listened to the UK release and agreed to do the remix. As I understand it, it was somewhat popular on the UK scene and in France."
Any remixers whose work you specially liked?
"I have always looked forward to mixes from David Morales, Shep Pettibone, Frankie Knuckles and Clivillés & Cole. I have more leaned towards Knuckles & Morales more than the others. Not just because I am friends with them, but because they have always added the flavor I like to taste."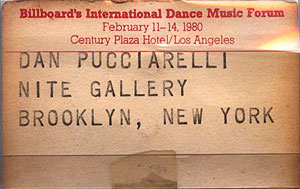 Download the FREE basic RealPlayer...

CLICK to hear some Pooch favorites...
Chains
Bionic Boogie

Down to love town
Originals

Relight my fire
Dan Hartman

Running away
Roy Ayers

Smack dab in the middle
Janice McClain

You gave me love
Crown Heights Affair

You make me feel "Mighty real"
Sylvester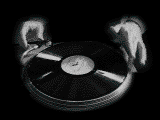 CLICK to hear some Pooch related tracks...
Give your body up to the music
Billy Nichols

Dance with you
Carrie Lucas

Love in C minor
Cerrone

Take me home
Cher

Good times
Chic

High on your love
Debbie Jacobs

Hot Hot (Give it all you got)
Debbie Jacobs

Undercover lover
Debbie Jacobs

Disco night (Rock freak)
G.Q.

Rio de Janeiro
Gary Criss

Keep on dancin'
Gary's Gang

Let's lovedance tonight
Gary's Gang

Cuba
Gibson Brothers

Dancer
Gino Soccio

Give it up or turn it loose
James Brown

Sex machine
James Brown

There but for the grace of God go I
Machine

Glide
Musique

In the bush
Musique

Keep on jumpin'
Musique

Down to love town
Originals

Born to be alive
Patrick Hernandez

Happiness
Pointer Sisters

I need you
Sylvester

When you touch me
Taana Gardner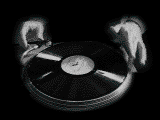 Listen to Pooch LIVE...
Live at Bunters
[ Please allow a few moments for the set to start playing ]




Click to buy from


Let's Start The Dance - Hamilton Bohannon
Somebody's Gotta Go (Sho Ain't Me) - Mike & Bill
Overnight Sensation - Jerry Knight
If My Friends Could See Me Now - Linda Clifford
When The Fuel Runs Out - Executive Suite
Think Before You Stop - Notations
Zing Went The Strings Of My Heart - The Trammps
I Caught Your Act - The Hues Corporation
Happiness Is Just Around The Bend - The Main Ingredient
Every Beat Of My Heart - Crown Heights Affair
There'll Come A Time, There'll Come A Day - Basic Black And Pearl
Smarty Pants - First Choice
This Will Be A Night To Remember - Eddie Holman
Down To Love Town - The Originals
Mainline - Black Ivory
The Bottle - Gil Scott-Heron/Brian Jackson
Ten Percent - Double Exposure
(Sending Out An) S.O.S. - Retta Young
Remote Control - The Reddings
Love Insurance - Front Page

Click to buy from


Disc 1:
Dreamlover - Mariah Carey
Space Cowboy - Jamiroquai
My Peace Of Heaven - Ten City
Tears - Frankie & Satoshi
Lemon - U2
Let Me Show You Love - Romanthony
I'll Be Your Friend - Robert Owens
Don't Lose The Magic - Shawn Christopher
Strobelite Honey - Black Sheep
Love In Traffic - Satoshi Tomiie & Kelli Ali
Show Me - Urban Soul
Philadelphia - Brooklyn Friends
Whistle Song - Frankie Knuckles
Disc 2:
Whatcha Gonna Do With My Lovin' - Inner City
Hanging On A String - Loose Ends
I'll Be Waiting - Clive Griffin
Always There - Incognito
Where Love Lies (Come On In) - Alison Limerick
Whatever Makes You Happy - Ten City
Finally - Peniston, Ce Ce
Unbreak My Heart - Toni Braxton
I Want You - Starpoint
Closer Than Close - Rosie Gaines
Pressure - Sounds Of Blackness
Needin' You - Face
In Da Ghetto - David Morales
Mine To Give - Photek
Dreamin' - Loleatta Holloway
Disc 3:
Never Stop - Brand New Heavies
It's Hard Sometimes - Frankie Knuckles
Not Gonna Change - Swing Out Sister
Talkin' With Myself - Electribe 101
Boss - Diana Ross
Sky High - Individual
Who Do You Love - Deborah Cox
Remembering - Simply Red
Plastic Dreams - Jaydee
Bela Horizonte - Heartists

Click to buy from


Disc 1:
Billie Jean
The Way You Make Me Feel
Black Or White
Rock With You
She's Out Of My Life
Bad
I Just Can't Stop Loving You
Man In The Mirror
Thriller
Beat It
The Girl Is Mine
Remember The Time
Don't Stop 'Til You Get Enough
Wanna Be Startin' Somethin'
Heal The World

Disc 2:
Scream
They Don't Care About Us
Stranger In Moscow
This Time Around
Earth Song
D.S.
Money
Come Together
You Are Not Alone
Childhood
Tabloid Junkie
2 Bad
History
Little Susie
Smile

Let's get back to UK, you mentioned before that 'the Warehouse' in Leeds was one of your favorite Clubs, how did your overseas traveling come to be?
"My first trip to England arose out of the 1980 Billboard convention in L.A. I was playing at a party and this guy came over to me afterwards and said; 'That is the best mixing I ever heard a DJ do' and continued; 'I own a club in England and I would love to have you come over and play.' Well, I gave him my number and forgot all about it. Two weeks later I got a call from him and he asked me if I was interested in coming to play. I told him; 'Yeah, sure! Send me a thousand dollars and I'll come!' We chatted for a minute and he said for me to call him to give the date I would come. When I hung up, I thought for sure it was Bull. Next day, a Western Union Moneygram for $1,000 came. Guess I'm going to England! I called Mike in England and we agreed on a salary of 250 British pounds per night plus room and board. That was about $580.00 a night. I had just reopened the Night Gallery in January in Brooklyn, So this trip did not sit to well with the owners. After all, the place closed about 5 weeks after I quit in Oct. 79. So I got Gary Baxter to take my place while I went to England. My first trip was in March 1980. And that is how my overseas trips came to be..."
So, how were the visits?
"The visits were AWESOME."
How did England respond to you? Tell us all about it!
"England had a massive response. My first trip to the Warehouse was amazing. You have to understand that the standard of the DJ was a 'Talk Jock'. All the DJ's would introduce a record, make announcements etc...
I arrived on a Thursday. The next night Friday, I played at the Warehouse, I was introduced as a 'Mixing Jock' from NYC. I actually played two 1 hour sets, like a band. This was the first time they were hearing a mixing DJ. Response was outrageous. Saturday night the place had double the amount of people, about 600. The next week on Friday, they had a thousand people on line. They told me that there had never been that many before. The club was packed! I played to an awesome reception. I was overwhelmed and flattered. I mixed & remixed songs near perfection. I bought some of the records that were popular there and incorporated them into my night. I was on the money! People would ask for my autograph and take pictures with me. Frankly, I was embarrassed.
The DJ booth had a window behind it, and it was packed with the curious to see the mixing. So many people had asked where did I buy that version? I had to explain that I was creating it. I still remember being at a Pub on Sunday with some friends and hearing people talking about 'the Damn Yankee DJ', he is magic mate! At the request of the owner Mike Wiand, I had called home to ask if I could stay another weekend. They were resistant but let me stay. The entire trip lasted 3 weekends and I flew home on Sunday.
But it did not end there. I was called again in August 1980 and asked if I would come back to play. So I told the Night Gallery I was going again, we fought a little and I quit and took the gig in England for a month. Again, it was overwhelming. What was truly flattering this time, was to find copies of tapes people made by putting a recordable deck next to the speakers in the club and sold them on the street. I bought one. Hahaha! This trip was a jewel. I had the same reaction as last time, only I was now playing 2 hour sets. The crowds were wonderful. Dancing and chanting and screaming it up in a mix. The people were party animals. So I went home after a month of wonderful times.
I again went back in 1982. This time, I found DJ's that were mixing! I again played at the Warehouse in Leeds and I played in Wales and in Blackpool, Harrogate and Manchester, where I did my first taped radio show on Piccadilly Radio in Manchester. The next week, they had asked me to play on the radio again. When I showed up, they did not have a deck. They wanted me to play live! They did not make it easy either... I smelled a setup. They claim, 1 turntable was broke and brought in an old belt driven model. So I had 1 Technics 1200 and 1 Belt driven. Also, there was no headphone jack. I was to play using 1 speaker as the headphone and the other speaker was 'On the air'. Well, it was a challenge, but I blew their bloody minds. I remixed 'Walking on Sunshine' almost to perfection. With that done, I returned home.
I again went back to England in 1983. Then again in 1984. It was in 1984 that I was offered a huge contract to stay there which I took. I returned home and made arrangements and moved to England in June 1984. I was contracted to the Bunters Corporation. I worked in their clubs and they also contracted me out to other venues. I stayed in England until January 1985. There is a ton of information and history I could give you about England, but we do not have the space on the site... Hahaha!"
You spent a 7 months period in the UK working for Bunters... Were you in Leeds all the time or was that when you went to London and all other cities as well, incl. Germany?!
"There were 6 trips to England in all. My very first trip to England was all in Leeds. After that, the rest of the trips led me to Manchester, Liverpool, London, Blackpool, Blackburn, North Wales, Whitchurch, Cleethorpes, Stradford and some other towns.
My reputation over the years also led me to play in Germany twice. The 2 trips to Germany were a lot of fun as well. I played in a place called Country Club in a town called Rodermark, my first time there was in 1993. I went back in 2000, played in Rodermark again and then teamed up with Bernie Bernthaler from Stadt Radio 107. I did a show for him and then went to Stuttgart and played at a club called The Empire. It was a live broadcast for Stadt Radio. The place was packed and I was a bit shakey. I had never played live from a club before. But, the club was rockin' and I was very happy to be on the money that night."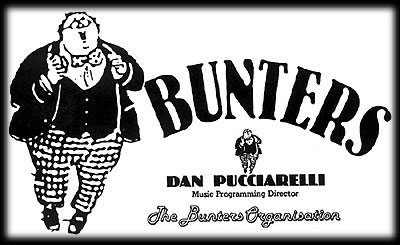 In today's digital world, what do you prefer - Vinyl, CD's, MP3's/computers?


"For me, Records are the only true way to present the art. I can feel it, I can see it, I can watch every turn of the record. Computers, MP3's and the other stuff these 'youngies' are using just do not have the artistic value of records. I do not understand it, I do not want to understand it. I myself for sake of the 'ART' would play against any of these 'computer' DJ's anyday of the week. On the other hand, I have seen some DJ's do very well with CD's. Again, for me, that's just not the way."
Yes, there is something special with vinyl. So when talking records, have you still got your DJ record collection? Or have you sold it off? You must have got a HUGE, and GREAT, collection if you've kept all your records over the years.
"I still have my record collection, and by my terms, is a great one. Over the years I have gone thru it and weeded out the non-essentials. I had at one time about 12,000 records in my collection. I currently have about 6,800 and about 250 45's. Mostly the jewels from over the years. I have a lot of unopened LP's and untouched 12 inches."
Wow, that's really something... Since you've been around for a long time, have you got any comments on how the DJ's work have changed over the years, regarding techniques and equipment?
"Well, as far as techniques go, they change with the equipment. I have seen many DJ's that do well on CD players. But still, this is just not for me. The MP3 and Computer guys, well, I just do not understand it. They do not mix very well and lack creativity."
Would you say it's easier or harder to be a DJ today?
"I would have to say that it is easier today. Half the jocks I have seen leave me bewildered. They program a couple of songs on the computer and then hang and chat with people. Some guys even play a CD that is premixed with 5 or 6 songs. Where the hell is the talent, the art, the creativity? Where and at what point do you make love to your people and make them dance for you? How do you progress? How do you feel the passion of their need? I just don't get it."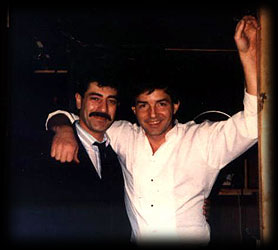 So what about Disco, did you like Disco music during that era, or was it "just a job"? Since you were a DJ I assume you liked it!
"I loved the music of the era. It was more than just a job for me. Everytime I played, I made love to my crowd and I made them dance for me."
If you could choose one Disco track that would describe you, which track would it be?
"This is the most difficult question that was ever asked of me. Maybe, 'Doin it to Death' by James Brown."
What kind of music do you personally prefer?
"If I am sitting at home and just chillin', I have always enjoyed Dean Martin, Frank Sinatra, Johnny Mathis, Beatles. I also love the Philly sound, Euro stuff, and I really love the old stuff from the early 70's, the 45rpm days."
Can you name some of your all-time favorite Disco songs?
"Some of my all-time favorite songs of the day would be:

| | |
| --- | --- |
| Trammps | "Zing Went the Strings" |
| Dr Buzzard's | "Cher-Chez La Femme" |
| Executive Suite | "When The Fuel Runs Out" |
| Originals | "Down to Love Town" |
| James Brown | "Doin it to Death" |
| Janice McClain | "Smack Dab in the Middle" |
| Detroit Emeralds | "Feel the Need" |
| Roy Ayers | "Running Away" |
| Fantastic Four | "Got to Have Your Love" |
| Dan Hartman | "Relight My Fire" |
| Exuma | "Brown Girl" |
| Crown Heights Affair | "You Gave Me Love" |
| Bionic Boogie | "Chains" |
Thank you! That's really a list of some classic gems. Finally to wrap up your DJ career; Have you got any special memories as a DJ you wanna tell about? Or any other special memories?
"I have a few special memories;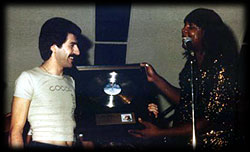 First - the night Sylvester handed me a Gold Record Award at the Night Gallery in Brooklyn on stage with a crowd of 1,600 applauding. That was Cool!
Secondly - the night I played at Midnight Madness on 86th St in Brooklyn. 10,000 people on the street, screaming and chanting, singing. Incredible feeling!
Third - when I did that live remix on Piccadilly Radio, Manchester, England. I blew them away! No headphone, two different turntables. When I walked out of the studio and the 20 or so people that were there gave me applause."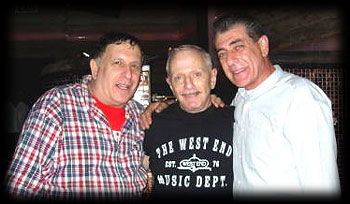 Pooch was also the one who spun at his late friend Barry Lederer's honorary memorial reception at Cielo in September 18, 2008. Many classic DJ's and Disco people attended the reception and some of them you see below... Tom Moulton, Jackie McCloy, Bacho Mangual and Bobby Viteritti, among many others.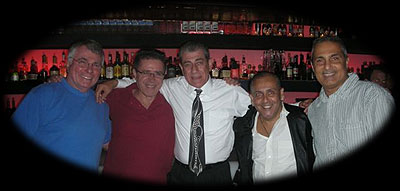 What do you do for a living today?
"My steady employment today is as a safety trainer. I train commercial drivers in road safety techniques and also defensive driving. Aside from that, I do independent road testing for various commercial bus companies.
But I still get to play at clubs 2-3 times a year through Mike Herz owner of Vinyl in your veins, he promotes Classic dance nights around the city."
Have you got a family with kids?
"I am married to a very wonderful and sexy woman. I have one 10 year old son Daniel Jr., 'DJ', who likes to watch me mix, and a 26 year old daughter who gets to come to clubs and hear me play."
Without understatement one can say the Dan Pucciarelli has 'been around'...
He has been spinning records for, soon to become, four decades,
has played more than 65 Clubs, toured in UK and all of the other things he has told us above.
That is a remarkable career and he still keeps it going!
Thanks so far and "T.S.O.P." just got a new meaning... It's now...

The Sound Of - Pooch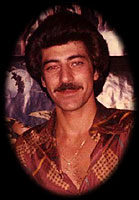 BIG THANKS
to Pooch for participating and making this page possible !!!
And Pete Denis for getting me started.