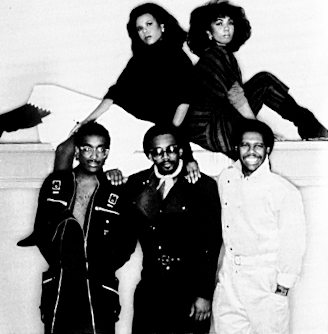 So now Chic was formed and the guys hired Norma Jean Wright to sing. The group recorded a demo of "Dance, Dance, Dance (Yowsah, Yowsah, Yowsah)" but couldn't get any label interested in it. Finally Buddah Records released the 12" single and the success made Atlantic Records sign them in the late 1977 and re-release the single, which sold a million copies in its first month.
This first single is also the most important in Nile's opinion - as this was actually the first song with so called sub-bass.
Before "Dance, dance, dance" all bass below 60 Hz had been removed in the mastering process, but in this song Nile and Bernard decided to keep all of it. So this was the first song in which you could hear and feel the speakers in a club rumble with every bass-beat. This was really something completely new and avant garde at this time...
The huge success of the single led to their first album - Chic (1977).


The album also included the hit "Everybody dance". Rumor has it that Bernard played the bass part for the song in just one take. The song really stirred the dancefloors and one night Nile & Bernard were called by a friend who told them to come down to Studio 54. The DJ had got a promo of the song and the crowd just loved it and wanted to hear it over and over again. Even though the song was almost 10 minutes long.


In the book A Touch of Classic Soul 2 - the Late 1970s, Nile tells my friend, and the writer of the book, Marc Taylor the following about "Everybody dance"...
"The first song we wrote was 'Everybody Dance' and it was the perfect Chic kind of song. The chord changes were real sophisticated, very jazzy, the bass playing was phenomenal, the groove infectious, and we used to play this record over and over again at this black after-work club in New York. Our song, 'Everybody Dance' became one of the hottest cuts in New York but no one could buy it because we just recorded it in our little studio. We realized that the people who were dancing to our music had a certain look. They were all wearing suits and the girls were fine and made up. We looked at them and it was like, 'Damn, what if we looked like that?' 'Everybody Dance' was pumping in this club for three or four months. At the time Bernard and I were still musicians, working with other people. We would go to this club every night and see the black urban professionals dancing to our music and we decided 'What if we started to look like the people who were relating to our music?' That's how we came up with the idea for Chic. We didn't have any name, we were just doing music. When we looked at the people we said, 'Damn, there's the concept right in front of our faces?'"
Up 'till now Chic had been more of a studio project, but with the success of the two singles the demand for live performances arise and as Norma Jean was contractually bound to a solo career on Bearsville Records, she had to leave the band. She was replaced by vocalists Alfa Anderson and Luci Martin.
Norma's solo career was unfortunately unsuccessful, despite the fact that most of the group members were working on her album and the fact that the album contains some of Nile Rodgers's best guitar playing.


There were two singles released from the Norma Jean album and both are really some classic CHIC type of songs and they are really worth checking out.
The singles were "High society" and "Saturday".
"Saturday" is the most known and was covered in 1997 by a group called East 57'th Street and then again in 2000 by Joey Negro feat. Taka Boom.

In an interview with Swedish journalist Mats Nileskar, Bernard re-told the story of how they wrote "Le Freak".
The guys hade been contacted by Grace Jones who wanted to work with them for her next album. She invited them as her guests to her gig down at the Studio 54. It was New Years Eve in 1977, the guys were all dressed up, it was snowing and freezing cold... When Nile and Bernard got to the club the doormen couldn't find their names on the guest list. Nile and Bernard explained that they "were" Chic and that Grace was expecting them. But the doormen just wouldn't let them in...
In anger they went back home to Nile and in just 25-30 minutes they wrote a whole song they called "Fuck off". It went like this... "aaahh Fuck off". They just know this was a hit song and they (of course) had to change the title to be able to release it. So they changed the text and that line to "aaahh Freak out" and their biggest hit was a fact - "Le Freak". The song topped the US charts for 6 weeks and "Le Freak" became Atlantic Records biggest selling single ever. It also became the third biggest single in the music history. It's still the most sold record ever in Canada and the single sold over 6 million copies only in the US. But after 6 million copies sold of the single, Nile and Bernard choose to stop the single to not have it cut down the album sales. Who knows how big it would have become if they hadn't stopped it!?
Just for the record... Rodgers and Edwards, as a team, never worked with Grace Jones! But Nile produced her 1986 "comeback" - Inside story, which included the hit "I'm not perfect".
Another thing for the record... One year after this episode at Studio 54, the club owners was releasing an LP called - A night at Studio 54 - and the top tune of this album was no less than - "Le Freak".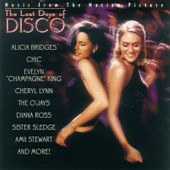 While talking 'bout Studio 54... There were 2 movies released about this famous Discoteque during 1998. First out was a film called "The Last Days of Disco", directed by Whit Stillman (director of "Metropolitan" and "Barcelona"). The story is about Studio 54 in the late 1970's/early 1980's and the people who hang there. The soundtrack, however, is the star of the film: featured prominently are "Good Times", "Le Freak" and "Everybody Dance" by Chic, as well as "I'm Coming Out" by Diana Ross and "He's The Greatest Dancer" by Sister Sledge and some other classic Disco songs. The film is a veritable Nile/Bernard tribute in itself!
The other movie was just called "54" and was the life story of the owner of the club, the late Steve Rubell, with most attention on Studio 54. With this movie it came no less than 2 albums with great music, of course there was one Chic track - "Dance, dance, dance".
I can still remember seeing the "Le Freak" "video" in a club back in 1978. This was the first "music video" I ever saw. The DJ pulled up a movie projector on the edge of his DJ-boot and started the movie (Yes, they didn't have videos back then). The song was pumping out of the clubs speakers and I actually saw the band sing it on the screen. This was an amazing experience and it was probably this episode that started my interest for these remarkable guys.
Especially when you listen to "Le Freak" you can hear the special "Chic-technique" Nile and Bernard used when they wrote songs. They used to start with an intro and then they went right on the chorus. Almost every other song used the "standard" routine... with intro, verse and then the chorus. But this technique of building a song was something Nile had picked up from an old jazz musician. Check out your Chic records and you will hear this for yourself.
The Groups next single "I want you love" did also very well and peaked at number 7 in the US charts. Both "Le Freak" and "I want you love" was included in their second album - C'est Chic (1978).

The next year the group returned with one of the most important singles of all time: "Good times". Edwards' great bassline was copied by Queen in "Another one bites the dust" and the song was used in "the Adventures of Grandmaster Flash on the wheels of steel". The song was also the base for the Sugarhill Gang's "Rapper's delight".
The first time Nile heard "Rapper's delight" was in a New York club. He first thought it was the DJ who was rapping over his and Bernard's "Good times". He thought it was quite cool and went up to the DJ and came to find out that this was actually another group using "his" song in their record without having got the permission in any way to use the song.
Nile and Bernard naturally threatened to sue these people. These people answered by sending armed gangsters to the studio, the gangsters pointed guns at Nile and Bernard's heads and told them NOT to try to sue these people. The guys were shocked of course, but they didn't want anyone to get away with the stealing of their song. They contacted their lawyer, who happened to have been working for the mafia earlier, and he actually know these people. He managed to work out a deal with them and Nile and Bernard got paid - half a million dollars! In cash!!!
"Good times" is still an anthem and floorfiller in nightclubs, and many new artists uses samples of either Chic's remarkable basslines or the catchy hooks in their songs. It's probably only James Brown who has been sampled or copied more than Chic and Bernard's basslines.
"Good times" was featured on Chic's third album - Risque (1979). The album also included the second single "My forbidden lover" and another disco highlight - "My feet keep dancing".
"My forbidden lover" had a special meaning to Nile and Bernard, and as Nile tells Marc: "To us, that was the cut," claims Rodgers. "It was like... just the musicianship we played on that cut, just where it was coming from, spiritually, what we were talking about. That was the beginning of us talking about coming out of our shell. There are certain things society says is not right. There are certain things society says should be hidden, whether it be interracial couples, gay couples, black people in a town that's predominantly white, or white people in a town that's predominantly black; all of these things. And we were talking about a bond between spirits; between two people that say, 'No matter what happens, no matter what people say, I'm still at your beck and call. I'm still there, I got your back, I love you, I'm there for you. Nobody knows it, but you know it and that's good enough.' That's what my relationship was like with Bernard. "My Forbidden Lover" was about our whole struggle, what we had gone through as people."
Later in 1979 the group's first Greatest Hits album were released.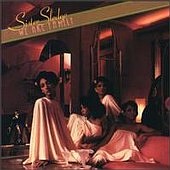 The writer/producer team's great successes made them very sought for and there were many artists that wanted to work with them. Nile and Bernard wrote, produced and played (with the rest of Chic) on the Sister Sledge album - We are family (1979). The album include some real classical DISCO masterpieces as the title song "We are family", the designer counting "Halston-Gucci-Fiorucci" in "He's the greatest dancer" and the brilliant "Lost in music".
The same year the duo also wrote and produced "Spacer" for the French group Sheila B. Devotion. This song is also a true DISCO masterpiece. Sheila actually re-recorded "Spacer" in 1998, this time in a new fresh up to date remix. Sheila is a popular singer in France and the song was doing great there again...
In 1980 the group released their - Real people - album. The album has some great songs like "Real people" and "Rebels are we", but the album couldn't follow up the successes of their earlier albums.

Still in 1980 the guys were hired to write and produce the next Diana Ross album - Diana. Rodgers and Edwards wrote some unforgettable classics as "Upside down", "Tenderness", "My old piano" and "I'm coming out" for the Diva. But the guys and Diana didn't come along very well... As the Diva Diana was, she was used to be part of the production and telling people how she wanted it to sound. And Nile and Bernard were used to have free hands to do everything their way and finally when the studio recordings were finished, Motown people took the tapes and mixed the album. So... what the record would have sounded like, if Rodgers and Edwards hadn't been cut out of the final mixing of the songs, we'll never know. But probably the album would have a more "Chic-ish" sound.
Some trivia that might be fun to know regarding "I'm coming out", is that the trombone player who plays the jazz solo in that song - is no other than Meco Monardo - the guy who used to Disco up famous movie themes, like; Star Wars, Superman and others. Meco told me this himself and he added; "I also lived in the same building as Nile at that time."
EXTRA! In mid 2003 Universal Records finally decided to release the Chic version of the Diana album... They released the double CD - Diana 'Deluxe Edition' - it includes both the Motown version of the album as well as the Chic versions. It's really a treat for any Chic lover as it HAS a more Chic-ish sound. Wonderful!
But as that wouldn't be enough they have the second CD filled with other treats like unreleased Diana material as well as different special versions or promo cuts of many of Mrs. Ross' tracks. You find "Love Hangover" along with the famous "Diana Ross & the Supremes Medley of Hits" among many others...
The same year, 1980, Nile was also playing the guitar for another group's biggest hit, namely Revelation's now classic and hard-to-find track "Feel it". It's (as always) a great guitar performance that lifts the song and it gives the whole track a little of this Chic magic.
In the beginning of the '80-ties people started to claim that "Disco is dead" and former disco artists all of a sudden lost popularity and soon were out in the cold. The same thing happened to the earlier so successful Chic. The group recorded three more albums - Chic chic (1981), Take it off (1981) and Believer (1984).
1982 the group was a BIG part of the soundtrack of the movie Soup for one. The movie is about a single New York guy who finds the perfect woman and tries just anything to get her to fall for him. The movie isn't all that - but the soundtrack sure is... Chic performs the title track - "Soup for one" (which Modjo samples in "Lady"), along with the classic "I want your love" and the song about one of the most famous New York restaurants - Tavern on the Green". On the soundtrack Carly Simon sings "Why", another Nile & Bernard written highlight. Sister Sledge, Teddy Pendergrass, Deborah Harry and Fonzi Thornton are also singing tunes on the album.
But, unfortunately, none of the eighties albums got any real attention and in 1985 Chic disbanded.
Nile went on playing and producing for other artists like David Bowie, Madonna, Duran Duran, Philip Bailey, Mick Jagger and Paul Young.
Bernard also played and produced but he wasn't as successful as his former partner. Artists he worked with were Power Station (of which he became the bassist after John Taylor left the band), Robert Palmer, Joe Cocker, Jody Watley and Rod Stewart.

In 1992 the guys went back into the studio together to record a new Chic album. The re-formed Chic was a different group with just Rodgers and Edwards from the original setting. This time they hired Sylver Logan and Jenn Thomas for the vocals. The studio work resulted in an album called - Chic-ism (1992). The album didn't do that well, but it's really one of my favorite dance music albums with great tunes like "Chic mystic", "Your love" and "M.M.F.T.C.F". This is really Chic with an up to date funky dance sound, this is what Chic should sound like in the '90-ties.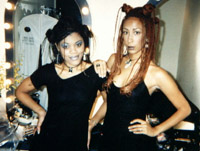 Talking 'bout Chic in the '90-ties... Nile Rodgers and "Chic" did 2 memorable shows at Tramps, 51 W. 21'st Street - Manhattan - New York, on April 3'rd 1998. The band was (of course) Nile on guitar, Jerry Barnes on bass, Omar Hakim on drums, Bill Holloman and Mac Gollehon on horns, Richard Hilton on keys, Katreese Barnes on keys and vocals, Gerardo Velez on percussion and Sylver Logan Sharpe and Audra Lomax are the vocalists. Sylver is the bands lead singer since the "Chic-ism" album in 1992.
Both two shows were all sold out and incredibly well received by the audience and the press. VH-1 filmed the event and a small segment will be aired on one of their shows in the future. The vibe was strong, the band was incredibly exciting and entertaining (very cool band), the fans were pressed up against the barricades in front of the stage and half the audience wanted to meet with Nile and the band after the shows. That's because they were in their hometown.
The songs performed were "Everybody Dance", "Dance, Dance, Dance", "I Want Your Love" and "I'm Comin' Out". Kathy Sledge appeared and sang "We Are Family" and then the band continued with high-lights as "Chic Cheer", "Le Freak" and (of course) "Good Times".
These band members has done Japanese tours for the last two years with the exception of Jerry, Katreese and Audra. Bernard was one of the members for the first tour when he suddenly and tragically passed away. Jill Jones and Philippe Saisse were with the band on the first tour and then Audra, Jerry, and Katreese joined for the second tour. The first tour was a tribute to Nile called JT Super Producers. It featured Chic with special guests - Steve Winwood, Sister Sledge, Simon Le Bon and Slash.
The band was during 1998 working on a Chic live LP and was also working on the video of "Le Freak" live in Japan with Slash on lead guitar. This is significant for a few reasons - there has never before been a live Chic record or video - and the video will show Bernard playing his last show just a day before he passed away in Japan.
The video should be available through Imagica Video in Japan. If you can't contact them, try VideoArts in Japan or Matsushita Electric Industrial Co., LTD. Matsushita manufactured a DVD of the concert.
Big thanks to Budd Tunick - Nile's manager for the last 14 years for this information about Chic's latest performances!!!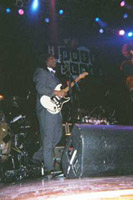 On Saturday, May 23, 1998 - Nile & Chic performed an incredible show in Atlantic City, NJ at the Trump Marina Resort & Casino. Again, Kathy Sledge came onstage and sang lead on Sister Sledge's "We Are Family" and "He's the Greatest Dancer", which then "naturally" broke into Will Smith's "Gettin' Jiggy Wid It". Pretty awesome!
As with the NYC Tramps shows, the band also played Diana Ross's "I'm Coming Out" and the Chic evergreens; "Everybody Dance", "Dance Dance Dance [Yowsah Yowsah Yowsah]", "Chic Cheer", "Le Freak", and "Good Times". One of the highlights of the show was when Nile introduced the band, one by one, during "Chic Cheer" and then when he came to Jerry Barnes on bass, said "Let's take 'em to school" and the two of them got into some serious riffing funk. About 15 sweet seconds of a heavenly Chic bass & guitar jam.
Lots of people who saw the show all agreed that this was the best show of any kind they'd seen in years!
Big thanks to Greg Kolton - Chic freak for ages for this information!!!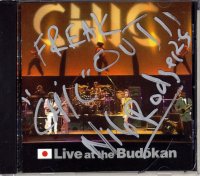 February 23, 1999 - IT'S HERE... The new Chic album - Live at the Budokan
It is an outstanding CD and the performances are superb. The band is just so tight and Bernard's bass playing is awesome together with the way Nile handles his guitar. The CD opens with Bernard being interviewed before the show and then hits off with ; "Le Freak", "Dance dance dance", "I want your love", "He's the greatest dancer", "We are family", "Do that dance", "Good times/Rapper's delight", "Stone free" and ends with a 14 (!!!) minutes version of "Chic cheer" during which the band is presented.
One of the saddest moments of the record is when Bernard tells the audience he's a little sick that night - that he has got the "Tokyo flue" - and this was recorded the very same night he later died in his hotel room.
The material of this live album was recorded in Japan in April of 1996. Sister Sledge are guest artists on the record performing "We Are Family" and "He's The Greatest Dancer". Steve Winwood is a guest performing "Stone Free" by Jimmy Hendrix, and Slash from Guns'n'Roses plays guitar on "Le Freak" and "Stone Free".
BIG THANKS to Budd who sent me a signed copy of the new live CD!!!

In January 2000, I met Budd in his office in New York. He showed me a video of the show the "Live at the Budokan" album was recorded from. He also gave me lots of nice Chic stuff, T-shirts, caps, posters and other stuff. THANKS Budd!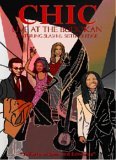 Finally in 2006, this last show with Bernard was released on DVD in Europe. Besides the great show, there's also bonus material with this release, incl. commentary by Nile, a tribute to Bernard and an audio CD from the concert (which is not the same as the 'Live at the Budokan' CD mentioned above).
Track lising of the DVD (and the audio CD) is: "Do that dance", "He's the greatest dancer" [with Sister Sledge], "We are family" [with Sister Sledge], "Dance dance dance", "I want your love", "Good times/Rapper's delight", "Good times", "Le Freak" [with guitar solo by Slash], "Chic cheer" and "Just one world".
Do check this out!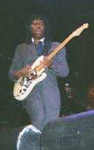 Chic are still performing all around the world, on New Years Eve 2000 they were performing in Disney World, Florida. Budd told me: "The show at Paradise Island at Disney World on New Years' Eve was a raging success despite the fact that it was about 35 degrees outside and the performance was an outdoor show. I might add, we had a huge snowstorm the day before the show in NY which made it nearly impossible to get 9 of our people out of the NY airports. With great difficulty and lots of hard work, we got everyone to Florida - the last of our people arrived at the venue 1 hour before showtime. (We just made it.)
The show was amazing - the Disney people all agreed that it was the best show they've seen in about 5 years. Foreigner and Duran Duran, I'm told, might think twice before doing more shows with Chic. By the way, when our Chic people came back to NY from Florida, there were still people stranded at the NY airports from the snowstorm - still sleeping on the floors at the airports."
Chic also did a private show for Paramount Television at the NATPE convention at the House of Blues in Las Vegas on January 22, 2001. Montel Williams, a U.S. television talk show star, was singing a few songs with the band.
Chic have also played at B.B. King's in New York City and many other venues around the globe. Look out for them and make sure not to miss them if they are anywhere near you.
In September 11'th, 2001 the horrible terror attacks against World Trade Center and Pentagon chocked the world. Many thousands of people died and even more was injured in the worst terror attack the world has ever seen.
To raise money for the victims and families Nile Rodgers started a foundation - the We Are Family Foundation. The name of the foundation is the name of his and Bernard Edwards' written Sister Sledge classic "We are family". He also decided to record a charity tribute version of the song...
So on Saturday September 22nd, many famous artists like Diana Ross, Patti LaBelle, Dionne Warwick and 74-years old Diva Eartha Kitt turned up along with the New York City Firefighters, cops and Port Authority police, at Avatar Recording Studios on the West Side of Manhattan in New York for the recording. The recording was completed by Pointer Sisters (Anita, Bonnie, June & Ruth Pointer), Taylor Dayne, Jackson Browne and Deniece Williams, among others, who added their talents to this recording in Los Angeles on Sunday September 23rd.
Of course the members of CHIC (Jerry Barnes, Mac Gollehon, Gerardo Velez, Sylver Logan Sharpe & Audra Lomax) together with Nile's other half Nancy Hunt were part of these recordings. The recording wouldn't be complete without the original performers of the song - Sister Sledge with kids (Cathy, Debbie, Jonie, Kathy & Kim Sledge) and Fonzie Thornton who used to sing backup for the Sister's back then.
Except for the people mentioned above, these people also contributed to the recording; Valerie Simpson & Nikolas Ashford (famous writer couple), Mick Jones (Forigner), R&B singer Angie Stone, rocker Patti Smythe with husband John McEnroe, Laurie Anderson, actress Rosie Perez, Fred Schneider & Kate Pierson of B-52's, The Sopranos' Aida Turturro, "Little" Steven Van Zandt & Iyanla Van Zant, TV talk show hosts Maury Povich & Montel Williams, kid star Macaulay Culkin, rocker/author Bebe Buehl, Mae Pang, New York Knick Mark Jackson with his wife, singer Desiree Coleman, Broadway greats: Bernadette Peters, Polly Bergen, Brian Stokes Mitchell & Joel Grey, ABC soap stars: Erika Slezak, David Canary & Catherine Hickland, WNBA stars: Rebecca Lobo & Theresa Weatherspoon plus members of the Village People (Felipe Rose) & KC of Sunshine Band (Harry Wayne Casey) fame, male supermodel Marcus Schenkenberg, actor Jesse L. Martin of Law & Order, rapper Run of Run DMC and soul singer Stephanie Mills.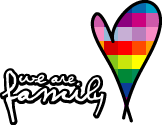 The list goes on with famous names like: "mega voices" Luther Vandross, Roberta Flack and Martha Wash, Disco act Tata Vega, hiphop pioneer's Afrika Bambaataa and Queen Latifah, E.G. "Say it, Say it" Daily, singer/writer Siedah Garrett with family (Cynthia Garrett & Leif Garrett), singers Debbie Gibson and Sophie B. Hawkins, Madonna's backup singer Niki Haris, Baywatch actor's David Hasselhoff and Carmen Electra.
Other participants were: May May Ali, Lamya Almughery, Michael Amante, Amber, Angela Ammons, Nenad Bach, Milton Barnes, Windy Barnes, Tony Barowiak, Tyson Beckford, Gina Bellefonte, Big Guess, Big Syke, Howard Bingham, Stephen Bishop, Black Child, Bless, Nelson Botwinick, Elton Brand, Kim Burrell, Bryan Chan, Jen Chapin, Patricia Cisarano, Francesco Clemente, Coko, Jim Courier, Donna D'Cruz, Alia M. Davis, Gavin Degraw, Taye Diggs, Quentin Elias, Faith Evans, Jeffrey Gaines, GiGi Gaston, Gin Gator, Gina Gershon, Rod Gilbert, David Goldschmitt, Jay Gordon, JD Hinton, Lamar Holmes, Lemel Humes, Desiree Jackson, Alexander Jones, Annabelle Jones, Ann Jones, Jamie Jones, Martina Jones, Jonas Josiah, Milla Jovovich, Scott Kelliner, Delion Kennedy, Rahat Nusrat Fateh Ali Khan, Angelique Kidjo, Ernie Lake, Kenny Lattimore, Hen Lee, Spike Lee, Leon, Lisa Leslie, Ananda Lewis, Lisa Ling, Jimmy Locust, Edith Lutnick, Lisa Lyle, Maccal, Cheb Mami, Mario, Lorelei McBroom, Joey McIntyre, Lalisha McLean, Akissa A. Mendez, Michael J. Miller, Mike Miller, Mathew Modine, Chante Moore, Raul Morales, Ms. Shabazz, Minister Benjamin Muhammad, Nataras, Alfred Nevarez, Noelia, Danny Boy O'Connor, Joan Osborne, Richard Perry, Rich Picciatto, Nathan Purdee, Peter Rauhofer, Rev. Right Time and the First Cousins of Funk, Denise Rich, Deleon Richards, Calvin Richardson, Bubble Share Ross, Darius Rucker, Roxanne Seeman, Taja Seville, Molly Shannon, Gary Sheffield, Jamie Lynn Sigler, Ella Silverman, Zoe Silverman, Bill Sims Jr., Mongo Slade, Richard Smallwood, Hillary B. Smith, Phoebe Snow, KT Sullivan, Tony Terry, Carl Thomas, Nestor Torres, Tom Viscount, Vitamin C, Corey Williams, Nick Wiz, Norwod Young, Rick Yune and Malik Yusef.
A new Chic track could also be heard in the Rush Hour 2 movie. The track is called "Let's bounce" and it's not available anywhere, but it might be on... (drums please...)
the next Chic album!!!
Yes, Budd told me they're working/planning on a new Chic album, but there are no release dates or anything at this point.
The track is credited in the movie to Chic featuring Erick Sermon.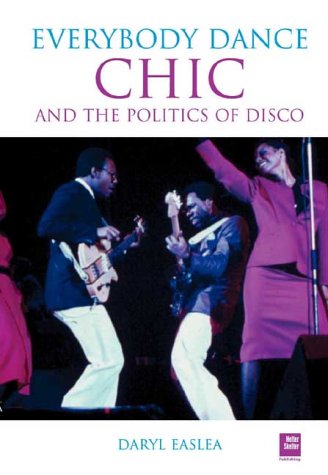 In Fall 2004 the ultimate book on Chic's career is out - Chic: Everybody Dance, The Politics of Disco, written by Daryl Easlea and published by Helter Skelter Books.
The book follows the members from prior to the forming of the band, through out the heights of their success and 'till present day.
It also includes sociopolitical and cultural events such as the Civil Rights struggle, the Black Panthers, and the U.S. oil crisis. As the author says; "There are drugs, bankruptcy, uptight artists, fights, and Muppets but, most importantly, an in-depth appraisal of a group whose legacy remains hugely underrated."
For the book Daryl have been able to interview most of the people involved with the group throughout the years.
This is a Bible for any Chic lover, with lots of photo's, stories and quoting from people like David Bowie; "When Nile picked up his guitar it struck me how elegant and stylish this master of funk really was." and Bryan Ferry; "Chic are very important – they made some incredible records.".
Want more like this? Make sure to pick up your copy of the book!



Download the FREE basic RealPlayer...





CLICK to hear some Chic related songs...



CLICK to hear some Nile & Bernard songs...
Dance Dance Dance
Chic

Everybody dance
Chic

Good times
Chic

I want your love
Chic

Le Freak"
Chic

My feet keep dancing
Chic

My forbidden lover
Chic

Real people
Chic

Chic mystic
Chic'92

M.M.F.T.C.F
Chic'92

Your love
Chic'92

Why
Carly Simon

I'm coming out
Diana Ross

Upside down - 1
Diana Ross

Upside down - 2
Diana Ross

Saturday
Norma Jean

Spacer
Sheila B. Devotion

He's the greatest dancer
Sister Sledge

We are family
Sister Sledge

CLICK to hear some related songs...
Crying at the Discoteque
Alcazar

Thinking of you
Blacknuss

Chillin'
Modjo

Lady
Modjo

Saturday (Gridlock rmx)
Joey Negro

Saturday (Solar rmx)
Joey Negro

Superstar
Navigators

Another one bites the dust
Queen

Feel it
Revelation

Rapper's delight
Sugarhill Gang

CLICK G-clef for a small medley...


Click to buy from


Dance, Dance, Dance (Yowsah, Yowsah, Yowsah)
Sao Paulo
You can get by
Everybody dance
Est-ce que C'est Chic
Falling in love with you
Strike up the band


Click to buy from


Le Freak
Chic Cheer
I want your love
Happy man
Dance Dance Dance
Savoir faire
At last I am free
Sometimes you win
Funny bone
Everybody dance


Click to buy from


Good times
A warm summer night
My feet keep dancing
My forbidden lover
Can't stand to love you
Will you cry (when you hear this song)
What about me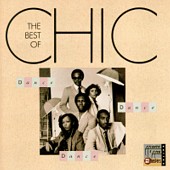 Click to buy from


Dance Dance Dance
Everybody dance
Strike up the band
Chic Cheer
Le Freak
I want your love
Good times
My feet keep dancing
My forbidden lover
Soup for one
Savoir faire


Click to buy from


Rebels are we
What about me
Twenty six
Will you cry (when you hear this song)
Stage fright
Real people
Hangin'
Give me the lovin'
At last I am free
Just out of reach
When you love someone
Your love is cancelled
Believer
You are beautiful
Flash back
You can't do it alone
Tavern on the green


Click to buy from


Dance, Dance, Dance (Yowsah, Yowsah, Yowsah)
Everybody dance
Le Freak
I want your love
Good times
My forbidden lover
What about me
My feet keep dancing
Rebels are we
Real people
Stage fright
Just out of reach
Soup for one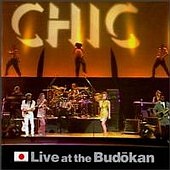 Click to buy from


Bernard introduction
Band introduction
Le Freak
Dance Dance Dance (intro)
Dance Dance Dance
I want your love
Sister Sledge (intro)
He's the greatest dancer
We are family (intro)
We are family
Do that dance
Good times (intro)
Good times/Rapper's delight
Stone free (intro)
Stone free
Chic Cheer
Backstage
Bernard #2


Click to buy from


Disc 1:
Upside down
Tenderness
Friend to friend
I'm coming out
Have fun
My old piano
Now that you're gone
Give up
Upside down (original Chic mix)
Tenderness (original Chic mix)
Friend to friend (original Chic mix)
I'm coming out (original Chic mix)
Have fun (again) (original Chic mix)
My old piano (original Chic mix)
Now that you're gone (original Chic mix)
Give up (original Chic mix)

Disc 2:
Love hangover (extended alternate version)
Your love is so good for me (12" version)
Top of the world
Lovin' livin' and givin' (LP version)
What you gave me (12" version)
You were the one
Diana Ross & the Supremes Medley of Hits
No one gets the prize/The boss (12" re-edit)
Fire don't burn
We can never relight that old flame again (alternative mix)
You build me up to tear me down
Sweet Summertime livin'


Click to buy from


Saturday
Having a party
I believe in you
Sorcerer
So I get hurt again
This is the love
I like love
Hold me lonely boy
High society (12" mix)
Saturday nite (single mix)
Sorcerer (12" mix)
Having a party (extended mix)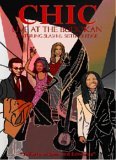 Click to buy from


Nile Rodgers & Chic - Live at Budokan DVD
Do that dance
He's the greatest dancer
We are family
Dance, dance, dance
I want your love
Good times
Le Freak
Slash guitar solo
Chic cheer
Just one world


Click to buy from


Nile Rodgers & Chic - Live at Montreux 2004 DVD
Everybody dance
Dance dance dance
I want your love
Diana Ross medley/Sister Sledge medley
At last I'm free
Chic cheer
My forbidden lover
Le freak
Good times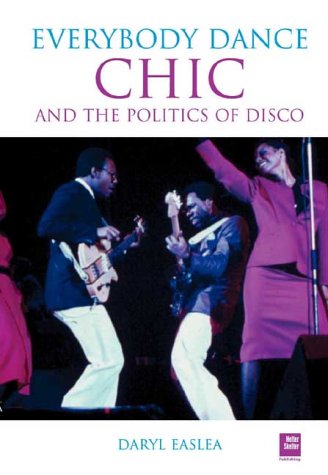 Click to buy from


Chic - Everybody Dance - the Politics of Disco
Written by Daryl Easlea

For more Chic related CD's...
Click here!