Kama Sutra had started to get some issues with the MGM distribution and during summer of 1967 Art Kass decided to start a new label - Buddah Records was born.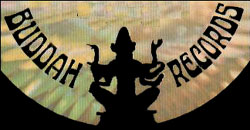 Funnily the logo was a Shiva statue and not a Buddha, but that was probably just to show the relation to Kama Sutra Records which used the same Shiva in their logo. Another thing is that Buddah was spelled - B U D D A H - and not BUDDHA, which is the "correct" dictionary spelling. No one seems to know if the "misspelling" was intentional or not, no matter what - Buddah was a new label to look out for.
Kass also set up his own distribution through Buddah and Buddah Records would become the distributor for several smaller, but successful, labels over the years. Labels like ZE (which still is active), Curtom, T-Neck, Sussex, Pavilion, Cobblestone, Hot Wax, Southwind, Charisma and Super K, among others. Buddah also distributed Kama Sutra after they broke with MGM.
Through Buddah Kass could now release new acts without violating Kama Sutra's contract with MGM. While the old label continued to release the Lovin' Spoonful and others, Buddah started new and fresh with their first single release, the comical "Yes, We Have No Bananas" by the Mulberry Fruit.
To boost the new label, Kass brought in an old friend from his MGM days, the former MGM General Manager, namely - Neil Bogart. Neil would later leave the company to start his own very successful label - Casablanca Records. But let's not jump ahead of things now...
Bogart had just left his job as Vice President and Sale Manager for Cameo/Parkway when he was approached by Art Kass who offered Neil to become the General Manager of Buddah Records.

Bogart contracted 'Super K', Jeff Katz and Jerry Kasenetz, a production duo who had delivered him hits before. They set up a band of studio musicians and started to deliver a series of hits that would become known as 'Bubblegum music'. A very simple Pop music which appealed to teenagers and was far from the experimental Rock that filled the airwaves of the time. Bubblegum music was what 'Teen Pop' is today and it was Bogart and Buddah that put Bubblegum on the music map.
Bogart defined Bubblegum himself in a Time Magazine interview; "Bubblegum music is pure entertainment. It's about sunshine and going places and falling in love and dancing for the fun of it. It's not about war and poverty and disease and rioting, and frustration and making money and lying and all the things that 'really' matter. It's not about these things and that is why it is so popular. It's about the good things in life... that sometimes (you) lose sight of... but can find again."

In the fall of 1967 Buddah scored their first #1 single - "Green Tambourine" by the Lemon Pipers.
The label spawned hits in many different genres, everything from Bubblegum and Soft Rock, to Soul and R'n'B.
The Bubblegum hits often had titles like; "Yummy Yummy Yummy", "Chewy Chewy" and "Sweeter Than Sugar", with a standard music formula using nursery-rhyme lyrics with a sexual undertone over an organ driven melody. The bands were called things like; 1910 Fruitgum Company, Ohio Express, Frosted Flakes and similar.
"The Worst That Could Happen" was the title of a 1968 hit for the band Brooklyn Bridge. The success of this band also became a popular joke within Buddah - "Nile Bogart could sell anything, he could even sell the Brooklyn Bridge."
But the last year of the decade saw the descending popularity for Bubblegum music and Buddah shifted over to more Gospel-Soul kind of music and scoring hits in both the Pop and R'n'B charts, even if the Pop charts was dominated by the Progressive Rock music that ruled at this time.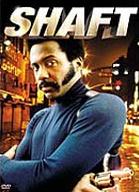 The label entered the 70's but didn't score any own big hits, but some of the labels Buddah distributed had more success, which kept the label floating.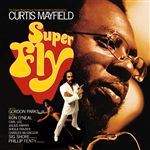 Most successful was Curtis Mayfield and his Curtom label, as he hit it BIG with music for the Blaxploitation movie Shaft, starring Richard Roundtree as the detective John Shaft, 'the black private dick that's the sex machine to all the chicks'.
Both the track - "SuperFly", as well as "Freddie's Dead", became Top 10 hits. A funny fact is that "Freddie's Dead" had an anti-drug message, despite that most other chart acts of the time had a more liberal view to drugs, to say the least...
During 1971, Van McCoy, who later would make everyone do "the Hustle", recorded some tracks for Buddah but with very little or no success. To cash in on McCoy's success with "the Hustle", Buddah re-released some of these recordings in 1975 in the album From Disco With Love. But frankly - none of these tracks were really "Disco".


In 1972 the Trammps recorded their "Zing Went The Strings Of My Heart" for Buddah. But the band's biggest success came in 1977 when their "Disco Inferno" was featured in the movie and soundtrack of THE Disco movie - Saturday Night Fever, starring a Disco dancing John Travolta as the main character - Tony Manero. This was the movie that would get the whole world in a Disco frenzy and got people dancing and pointing their fingers in the air to the beats under shining and glittery mirror balls, both in New York as well as in Kuala Lumpur.

In 1973 Neil Bogart left Buddah to set up Casablanca Records and his first big signing for his new label was KISS followed by Donna Summer.
At about the same time, Art Kass' partners - Hy Mizrahi and Phil Steinberg as well as company called Viewlex that had bough a part ownership in the beginning of the 70's - all left Buddah, leaving Kass running the company all alone. But Art managed to contract Glady's Knight & the Pips just when their Motown contract ended. This would become a goldmine for Buddah and in 1973 they released their classic mega-hit "Midnight Train To Georgia".
1974 saw several releases but didn't give the label any big hits, best success had a single by Barbara Mason, a lady who later would be heard on Curtis Mayfield's Curtom Records as well as on WestEnd Records where she released the now classic Disco hit "Another man" in 1983.
In 1975 Kama Sutra was shut down, to later be revived in 1982 simply just as 'Sutra' for a brief period. At Buddah the Trammps scored another hit with "Hold Back the Night" and Glady's Knight & the Pips got success with their - "The Way We Were".
But things started to shift. Disco music started coming and Buddah managed to get musical director Norman Connors to join the label and he was responsible for releasing acts like Aquarian Dream, Dee Dee Bridgewater and Phyllis Hyman among others. Besides he would also be a recording artist and producer for the label.
It was also around this time the label started using the "brown label" in their records and with the new label came also - finally - a smiling Buddha in the logo (instead of the old Shiva).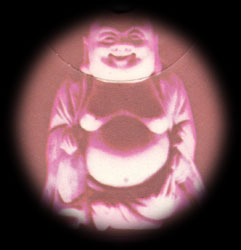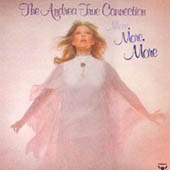 The Disco craze started for the label when former porn-star Andrea True moaned "More, More, More (How Do You Like It)" in 1976 and gave Buddah their first real Disco hit, with many more to come...
The invention of the 12" Disco single sure helped Disco to grow stronger as it quickly became an essential tool for all DJ's around the globe. Of course Buddah was not late jumping on the train and release them, first as promotional records to DJ's only and later as public releases.
Buddah's first 12" promo release was Papa John Creach's "Joyce", don't know which the first public 12" release was. Funnily the UK Buddah branch, which was manufactured and distributed through PYE, seemed to be more active in releasing 12" singles than the US one, and some Buddah 12"s was released in the UK only. PYE was also active releasing various classics from different labels using the Buddah label for their Big Deal 4-track 12"inches in the early/mid 80's
Another lady, who had started out as a musical singer in Hair and who won a Tony Award for her part in Purlie, joined the label and set the tone right away with her major Disco hit (and classic) - "This Is It", which was written by Van McCoy and came in "A Tom Moulton Mix". The lady was of course - Melba Moore. The 12" single release of the song was a promo only, but it would be issued to the public as a B-side of the "Standing Right Here" 12" single in 1978. A record that was actually released after Melba had left Buddah for Epic. For Epic she released the Bee Gees penned "You Stepped Into My Life" among others.
Still the label released other singles and albums, primary produced by Norman Connors, who often used Michael Henderson for the vocals. Both on his 'Norman Connors' releases as well as on releases under Michael's own name. Connors also produced a new group called Aquarian Dream, which in just a year or so would record some true classics.
1976 turned into 1977 and Andrea True Connection followed up her previous hit with "New York, You Got Me Dancing" and "What's Your Name, What's Your Number", the later arranged and produced by Michael Zager. Both songs were popular in the clubs, but with less success in the charts. Andrea True never got another hit like "More, More, More" and disappeared from the music scene.
Phyllis Hyman, who had joined the label some year earlier and had been adding background vocals to several Buddah acts, now scored a hit under her own name with "Loving You - Losing You". But most success would she have with her 1979 tune - "You Know How To Love Me", released on the Arista label.
About this time a former Patrick Adams act, Black Ivory, with Leroy Burgess as writer and on vocals joined Buddah. But else it was mainly the "old" Buddah acts being released - Norman, Glady's, Melba and Michael. With mediocre success one has to add.

The most exciting of the 1977 Buddha releases was by far the new New York band created by the duo - Nile Rodgers & Bernard Edwards - namely Chic and their smash "Dance, Dance, Dance". This was also the first song with Sub-bass, which gave the song this rumble bass you could feel hitting your chest at every beat when played at a club. From that time on, everyone started using sub-bass, meaning - keeping the lower frequencies (below 60 Hz) which was earlier removed in the mastering process. But this was actually the only Chic track Buddah got to release, as the band got a big deal with Atlantic Records.

In 1978 Buddah shut down their own distribution and Arista started handling the distribution for the label.
With the change of distribution came also a change of label (again).
The brown one with the Buddha sadly went out and was replaced by a 'B' with a vinyl record in the lower hole of the letter and then it had just BUDDAH written beneath the logo.
The new logo is for example found on a track that really deserves more attention than it got, that's Glady's Knight & the Pips' 1978 release - "It's a Better Than Good Time". Strong vocals and a great track in its original US 12" version, but it was also released by Buddah Canada on 12" in a longer Walter Gibbons remix.
As mentioned earlier, Melba Moore released "Standing Right Here" which was flipped by her hit "This Is It". "Standing..." was written by writers/producers (and artists) McFadden & Whitehead of "Ain't No Stoppin' Us Now" fame. DJ/remixer Richie Rivera did the 12" remix.
The Norman Connors presents Aquarian Dream album was also released and some highlights from that album is the track "Look Ahead" and "Phoenix", the later would be released on 12" in 1979 by Buddah UK. This track has become a great classic and collector's item.
Black Ivory would also release their brilliant, Leroy Burgess penned, song "Mainline" in 1979. Another wonderful classic that was highly underrated at the time, which has made it a high in-demand want for many people today.
Antonio Rodriguez also had a hit with the Ritchie Valens classic "La Bamba".
But the biggest 1979 hit would actually be the Don Armando's Second Avenue Rhumba Band's "Deputy Of Love", a track that was released though Buddah's sub label ZE Records. The act was headed by Don Armando Bonilla who was the percussionist for Dr. Buzzard's Original Savannah Band and this release features the vocals of the lovely Fonda Rae.



Download the FREE basic RealPlayer...

CLICK to hear some Buddah songs...
Fill me up (Heart to heart)
Andrea True Connection

More more more
Andrea True Connection

N.Y. You got me dancin'
Andrea True Connection

What's your name, what's your number
Andrea True Connection

Look ahead
Aquarian Dream

Phoenix
Aquarian Dream

Goin' to a showdown
Aural Exciters

Maladie D'Amour
Aural Exciters

Marathon runner
Aural Exciters

Spooks in space
Aural Exciters

Mainline
Black Ivory

Dance, dance, dance
Chic

Deputy of love
Don Armando's 2nd Ave. Rhumba Band

It's a better than good time
Glady's Knight & the Pips

Summer in the city
Lovin' Spoonful

Standing right here
Melba Moore

This is it
Melba Moore

Super sonic stereophonic Funk
Positive Choice


CLICK to hear some related songs...
Another man
Barbara Mason

Bad girls
Donna Summer

Hot stuff
Donna Summer

I feel love
Donna Summer

Last dance
Donna Summer

Love to love you baby
Donna Summer

MacArthur Park Suite
Donna Summer

Rumour has it
Donna Summer

No more tears (Enough is enough)
Donna Summer & Barbra Streisand

I was made for loving you
Kiss

Ain't no stoppin' us now
McFadden & Whitehead

You stepped into my life
Melba Moore

Disco Inferno
Trammps




Click to buy from


Disc 1:
Wheel Me Out [Remix Version] - Was (Not Was)
Bustin' Out - Material & Nona Hendryx
Drive My Car - Cristina
Annie I'm Not Your Daddy [Remix Version] - Kid Creole & the Coconuts
Emile (Night Rate) - Aural Exciters
Contort Yourself - James White & the Blacks
Funky Stuff - Lizzy Mercier Descloux
French Boy - Garçons
Deputy of Love - Don Armando's 2nd Ave. Rhumba Band
Cowboys & Gansters - Gichy Dan
Blame It on Disco - Cristina
Encore l'Amore [Italian Version] - Garçons

Disc 2:
Disco Clone - Cristina
Que Pasa/Me No Pop I - Coati Mundi
I'm a Wonderful Thing Baby [Remix Version] - Kid Creole & the Coconuts
Out Come the Freaks [Remix Version] - Was (Not Was)
Fire - Lizzy Mercier Descloux
Spooks in Space [Discomix] - Aural Exciters
Tell Me That I'm Dreaming - Was (Not Was)
Narcissique - Caroline Loeb
I Know What Boys Like - The Waitresses
Mission Impossible - Lizzy Mercier Descloux
Re Bop Electronic - Garçons
French Boy [Disco Edit] - Garçons
Faites le Proton - Casino Music