Robert William Leslie was born in Maine on November 19, 1955 as the youngest of three sons of an American father and a Russian mother. His parents had a small retail business in Maine with a satellite business in Florida, and the family was so-called 'Snowbirds', which made them spend the winters in Florida and the summers in Maine.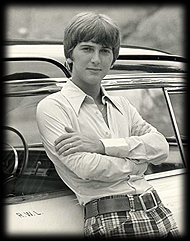 The family was not very musical and the radio or record player was seldomly used and it wasn't until Robbie got his first car that music really started to come into his life through the car radio. It was a new world for the youngster and the interest for music, mainly the Motown sound, quickly grew stronger and stronger.
In 1973 he had his first nightclub experience at the Cabaret After Dark in Boston, the music played in the club was mainly Philadelphia stuff and Robbie loved it. This was when he really got hooked on music and after that he used to drive from Maine to Boston on a weekly basis to go clubbing.
As he tells me; "When I fist came out in 1973 I started going to dances in Boston. They did not serve liquor and I was underage. It was the first time I saw people dancing to Disco - early Disco, but Disco nonetheless. I loved that music right off -- First Choice, MFSB, The Trammps, Ecstasy Passion & Pain, Michael Jackson..."
He had been biten by the Disco bug!
Robbie didn't know what to become in life, so instead of moving on to College he started working in a local bar in Maine where he would also be responsible for making sure the jukebox had all the hottest 7-inches of the time, which allowed him to drive all the way down to Colony Records in New York City to pick up new records. He moved on to waiting tables and when the winter came he moved down to Fort Lauderdale in Florida and pursued his career as a waiter there. One night, just by chance, he waited the table for an elderly couple who were so impressed by Robbie that they recommended him to their son, Gene Smith, who happened to be the owner of the famous restaurant and nightclub - the Sandpiper - in Fire Island, New York, and Gene offered him a job right off.


Said and done, when the summer season came in 1975, Robbie moved to New York and started waiting tables at the Sandpiper. He was back the next year and was promoted to bartender, but his goal was set higher...
[Discoguy]: How come you wanted to start DJ'ing at the Sandpiper? What drove you to test that career move?
"Being a waiter and bartender at the Sandpiper, I was exposed every night to amazing music and talented DJs. I loved the music and watched how the DJs would whip the crowd into a real dancing frenzy. That started in 1975, my first year there. In 1977 I got the idea to try it myself and started collecting records."
The rest is, as we say - History! Robbie became a DJ at the Sandpiper and worked for them for a total of five years.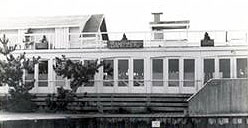 It was right after Labor day in September 1977 Robbie entered the Sandpiper DJ booth as a DJ for the first time. A booth which had had many of the hottest names playing there, including the legendary tapes by Tom Moulton and Barry Lederer along with live resident DJ's like Don Findley, Lary Sanders and Tom Savarese, Robbie was now a part of this exclusive DJ family.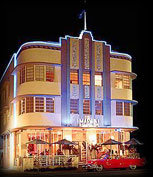 The Sandpiper would be open until Halloween and when the place closed down for the winter he followed his inherent snowbird routine and went down to Florida where he worked as a waiter at Tangerine and filled in as a DJ or lightman in other clubs in the area.
He later landed a gig as a lightman for the renowned DJ Bobby Viteritti at the Poop Deck in the Marlin Beach Hotel, He would do the lights for Bobby, but he would also get to DJ on Bobby's nights off.
Bobby took on Robbie as his protege and taught him all his tips and tricks, and still today Robbie credits Vitteritti as 'the Master'. They are still friends and both are still active DJ's.
Around Easter 1978 Robbie returned to the Sandpiper to DJ through Mondays to Thursdays, with the weekends off. His success behind the turntables at the Sandpiper [later to be known as the Pines Pavillion] set the wheels spinning and his name became widely known and soon he was playing in all the greatest clubs in New York City.
Opposed to other top DJ's of the time, Robbie was one of the first to play multiple venues every week. Most of the other major DJ's was tied exclusively to one club only, so Robbie and some of his peers set the ground for this freelance practice which is still the standard today.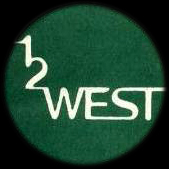 As you have played all the hottest clubs of the Disco era, and later ones as well, have you got any favorite clubs of all of those?
"Yes, 12 West, Palladium, The Saint, Studio 54, Underground."
The list of other New York and Fire Island clubs Robbie has played includes; the Red Parrot, Private Eyes, Botel, Ice Palace, Ice Palace 57, Roxy, Octagon and Island Club.
He has made countless guest appearances at famous clubs like Trocadero Transfer and Dreamland in San Francisco; Studio One, Probe and Axis in Los Angeles, the Copa in Fort Lauderdale and Heaven in London.
His spinning has taken him to gigs in all continents. Besides this, he is also one of the most popular and requested DJ's at exclusive Circuit Parties.
Would you say there was a different crowd in each of the clubs? Were there songs that were floorfillers in one club that didn't work in another club?
"Absolutely!"

Can you name some special 'anthems' for some of these classic Disco clubs?
The big gay after-hours membership clubs;
- Anything by Boris Midney
- Technique -"Can We Try Again"
- Voyage - "Souvenirs"
- Nightlife Unlimited - "Love Is In You"
- Jimmy Ruffin - "Hold On To My Love"
- Sharon Redd - "In The Name of Love"

The big straight venues;
- Diana Ross - "The Boss"
- Anything by Lime
- Vicki Sue Robinson - "Turn The Beat Around"
- Trammps - "Disco Inferno"
- Evelyn 'Champagne' King - "Shame" and "Love Come Down".

Would you say there was a 'wider freedom' in playing both older and newer Disco tracks to your audience back in the days?
"That really depended on the venue, just as today."
Have you got any comments or special memories from these favorite clubs of yours?
"Too many to mention. I hope to do a book sometime soon."
That sounds exciting. I'll look forward to that!
Did you know many of the other great DJ's of the Disco era? Have you got any comments, memories or info about them?
"Yes, most of them. My comments are of a personal and private nature. We were all very friendly and deferential. A lot of respect all around."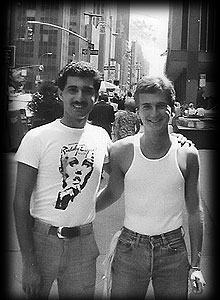 I know Bobby Viteritti was like a mentor for you in your early years at the Marlin Beach Hotel. Did you have any other 'DJ mentor(s)' or others who influenced you?
"Alan Dodd, Richie Rivera, Tom Savarese, Lary Sanders and Howard Merritt - I worked with all these guys and studied their respective styles. Each was different and I learned what made each popular and successful.
Roy Thode - I danced to his sets many nights at the Ice Palace and learned to appreciate crowd control.
Tom Moulton - Listening to his sets in the mid-Seventies was very influential."
Could you name some of your personal favorite DJ's of the Disco era?
"Alan Dodd, Jim Burgess, Bobby Viteritti and Warren Gluck."
Any comments on Sharon White, as there weren't very many female DJ's around back in the day? I know you both played 'the Saint' for example...
"Sharon is one in a million. Fearless, unconventional, progressive, adaptable and charming. She did things few other women have accomplished, and way before any other female DJ."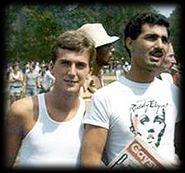 What do you think made you a top DJ? Any specific skills, special techniques or...?
"A willingness to play FOR the crowd and analyze/anticipate their tastes. A modesty about my position... knowing that I was there to entertain, not educate. An eagerness to excel. A great interest in refining the lessons I had learned from earlier DJ stars. A great gift at picking popular songs and mix them well."
Some of the legendary Disco DJ's seemed to have great ego's, but you seem much more humble and I know you see yourself more like a 'public servant' there to please your crowd. How come?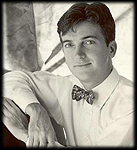 "At one of my first jobs, a boss asked me what I though a 'star' was. He told me a 'star' was nothing more than a ball of hot gas! I never forgot that.
Also, being at ground zero of Disco (NYC) I was exposed to all the DJ greats. I was acutely aware of their behaviors -- some were very unaffected and others were petty egomaniacs. It was very educational.
I've always regarded my job professionally - this is show business. That means part 'show' and part 'business' in perfect balance. I have no ego. I do demand respect for what I do, and I am quite realistic about my place in the world."
Have you ever worked with something else, since becoming a DJ, or have DJ'ing been your life?
"Nothing else."
So, What did your family think of your choice of career? Did they ever come to hear you play?
"As mentioned, I started in the nightclub business as a waiter & bartender, and my parents were ambivalent and remained so for many years, as I became a successful DJ. It wasn't until I started working at Studio 54 that they finally understood that I was a pro and a successful one at that!"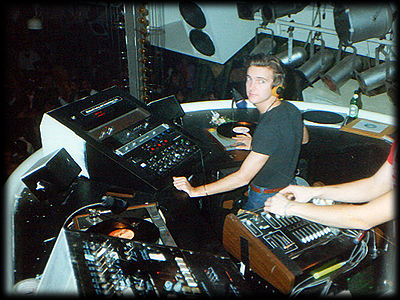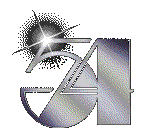 How was it to stand there in that horse shoe shaped DJ booth of 'Studio 54', overlooking the dancers and pumping out your music?
"It was quite intoxicating. You had enormous power and influence... both at the club and professionally because of the renown of Studio 54. But it was an enormous responsibility, too. You'd hate to be known as the DJ who was fired from Studio 54. A real black mark on your resume forever!"
Another remarkable venue was the Saint with it's Dome, lightning and sound - how would you compare the Saint and '54'?
"The Saint was serious business. The members, it was a private club, were extremely critical and had impeccable taste in music and all things club-related. If you were not up to the enormous task of performing for ten hours or more and staying sharp, creative and on point all the while, then your days were numbered. The Saint was like a cathedral of dance. There was a rigid protocol regarding the ritual of all-night dancing.
At 54, there was a more riotous atmosphere - an element of the unpredictable and eccentric."
As much serious business the Saint was, the success story still came to an end and throughout 30 April-2 May 1988, the club had a 40 hours maraton closing party with 10 of its most popular DJ's playing and Robbie Leslie was the one who got the honor of closing down the club's sound system for good.
You played the final set at the Saint's closing party; Which was the final song played?
"Jimmy Ruffin - "Hold On To My Love". I played an hour of orchestral music; Wagner, Elgar, Gershwin, Beethoven, Rachmaninoff, Boito etc. after the dancing stopped to allow everybody to decompress and leave only when they were ready to say goodbye to the place."
Can you tell which was your best gig ever?
"There are several. One was the re-opening of 12 West, renamed The West. It was extraordinary!"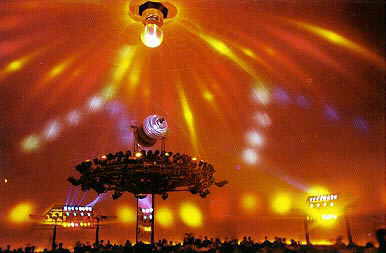 As you're one of the classic "Disco-DJ's" - have you got any comments on how the DJ was regarded in the beginning and how it has changed during the years?
"It really depends on the space and crowd. At some places, I was treated with the greatest deference; in others I was nothing more than a glorified juke-box. The era doesn't seem to matter. It really boils down to whether the crowd thinks you're a somebody or a nobody."
Was it easier or harder to mix back in the Disco days compared to today?
"Much harder, of course. Primitive editing in the studios threw of the rhythms, and live drummers were famously erratic."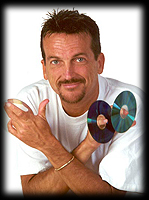 When you play today, what do you play - Vinyl, CD or files on a PC?
"CD."
How would you describe your playing style? Any "trademarks"?
"I call it 'mainstream'. It's popular with a great number of people. I'm good at straddling the border between to banal and too progressive. It's not pretentious or highly specialized. I've never set great store by the opinions of a few self-appointed critics or elitists. I know what the crowd wants and know how to deliver in an entertaining fashion. Lastly, I'm VERY smooth at mixing. I'm known for that."
Yes, I know that after having the pleasure to see and hear you play live, and I really enjoyed watching your technique with the pitch control. [Robbie worked with the pitch control speeding up and down the record as the mix went on] Is that an heritage from the Disco days with the ever changing tempo's of the tracks?
"Yes it is. Back in the day, it was bad to touch the platter, because even with the most gentle touch you could hear the pitch variance. I learned from early on never to palm the platter."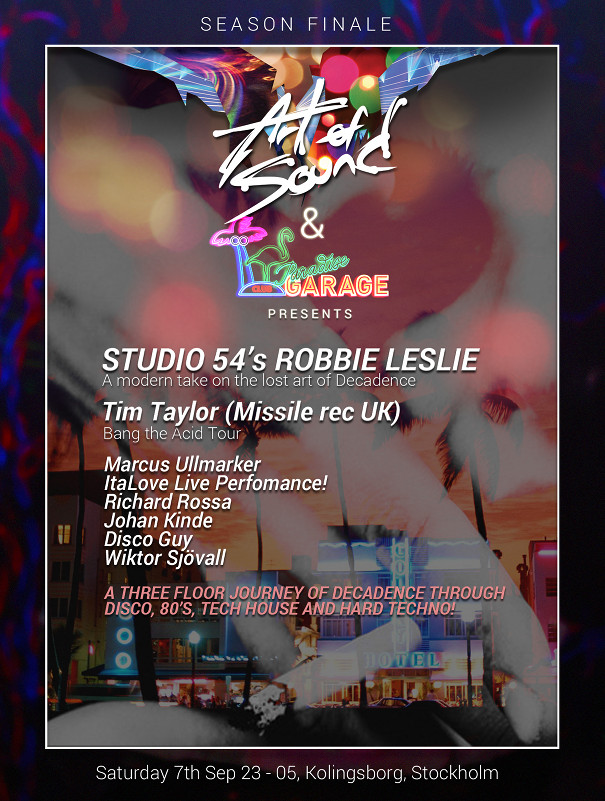 What do you think of the "arena gigs" style DJ events that's happening now, it's quite a difference from the old days!
"It's all pre-defined, not really in tune with the crowd changing by their mood... It is a horse of a different color. It shares only the most basic similarities with club DJ'ing. Arena gigs, as you call them, are more of a show than a dance party. People stand facing the stage or wherever the DJ is located, and pretty much stare at him for the duration of the show. Sure, some dancing will take place, but the crowd is focused on the person [DJ] not the music or the message in the music. This is a show and the DJ is the headliner, followed by the lighting, visual effects, pyrotechnics, etc.
In a club environment, the audience allows themselves to get carried away by the groove that the DJ is creating. They are aware of a DJ, but their primary attention is on the mix and the sonic environment."
Right now you've got a track out called "The Diary Of A Studio 54 DJ" credited to Mark Knight & Discoworker feat. Robbie Leslie... Great release and track, also great to see your name on a record. I know the song has been very well received... How does it feel?
"Really exciting to be a part of it. It's cool that a younger generation can get a little insight about the great Studio 54 from my words on the single. It's amazing there is a continuity in club music today all the way back to the early Seventies."
In "The Diary..." you tell your story of coming and playing the Studio 54 - I want to hear everything about the song and also all your memories from playing (and spending time) in the '54'...
"That would take reams of paper and untold hours of writing. I hope to set all this down in a novel or autobiography in the not-too-distant future."
Do you think "The Diary..." would have been a instant hit in '54' today (if the club as back then would have existed today)?
"Absolutely!"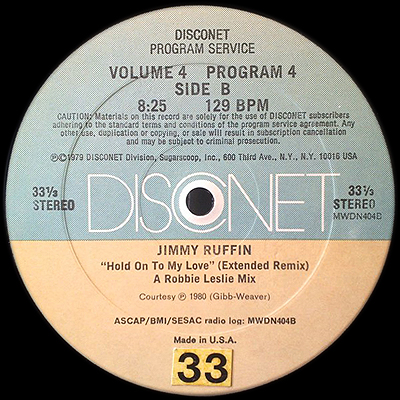 You have also done a few remixes, most notably is your signature remix of "Hold On To My Love" by Jimmy Ruffin for Disconet. You've also done "Earth Can By Just Like Heaven" by Two Tons O' Fun and later ones like; Jerney "Love Light" and Ernest Kohl's "To Save The Love". Were you ever approached to do more remixes?
"Yes I was approached, but I was a busy DJ and really only wanted to work on songs that I loved and had faith in. I didn't want to be hired to remix a tune I didn't care for, so I only undertook to work on a small number of projects."
In his Facebook page Robbie shares the story on how "Hold On To My Love" came about;
"Hold On To My Love"
It was on a cold winter's afternoon in early 1980 that I trudged down to the Hudson River from the 14th Street IRT subway station. After jogging right and left a bit on the skewed West Village streets, it was mostly a straight shot down to the West Side Highway and 12 West, where I had made plans to be let in during daytime hours. The wind coming up off the river scorched my cheeks as I trudged west to my destination.

12 West. The name sounds somewhat like coordinates on a map, and on a map it deserves to be. This legendary club, opened in 1975, was one of Disco's pumping hearts. It was the place where thousands of happy feet pounded and sweaty bodies swayed on weekends and Wednesdays - quite literally Where The Happy People Go. Such luminaries as Jim Burgess, Jimmy Stuard, Tom Savarese, Alan Dodd, and Vincent Carleo dazzled discerning ears and pioneered mixing styles in practice to this day. Having created quite a positive "buzz" at Fire Island's Sandpiper in the late Seventies, and doing well at an audition at the club, I was hired as one of two resident DJs (with Jim Evangelista) after the departure of Dodd. I was now in that illustrious pantheon of DJ legends! I was working at the ultimate expression of Disco as entertainment, playing for an audience who truly understood the artistry involved in creating a night of dancing! The club owners were intelligent, supportive, and nurturing; to put it succinctly, they got it. Despite all the glories that followed, it was and it remains the pinnacle of my career.

Back to that winter day in 1980: My trip downtown to the club was with the intention of laying down audio tracks in the booth for later editing on my apartment tape deck. Because I had not yet installed full recording and mixing equipment in my apartment, I could only create simple edits on my Pioneer RT909 reel-to-reel deck and had by 1980 created many of these edits for club use. But what I had in mind that day was a more elaborate project, with overdubs, pick-ups, and multiple copy layering. For this I needed a mixer and two audio sources (turntables) and my employer had the best equipment in the business.

After laying down the necessary tracks (and tricks) in pieces on audio tape, I could take the separate fragments back to my own home and edit the entire rough draft together. And this is how the first version of Hold On To My Love was born. This first adaptation of Hold On is now gone; the original acetate and tape copy were lost with the passage of time and because of the auspicious emergence of a second generation release - an historic mix that lives on as a disco classic thirty years later.

Hold On To My Love was released to select record pools in 1980 as a 3:36 7-inch 45. On the flipside was a 3:35 instrumental version (not uncommon in the Seventies and Eighties) and it was this blessed B-side that allowed for the extension of the "little record that could". Jimmy Ruffin, the Motown artist and brother of Temptations lead David Ruffin, was the singer. He was famous for his single What Becomes of the Broken Hearted (U.S. Hot 100 #7/U.S. R&B #6/UK #8) and had an early disco hit with Tell Me What You Want (U.S. R&B #42, UK #39). After playing the 45 a few times at 12 West, I saw clearly that this song had a special potential, but its short length handicapped it. Other DJs also struggled with the 45 in an era of long versions and 12-inch releases, and soon retired the track. But none thought to breathe new life into the record. I decided that I could easily marry the A and B sides for a seven-minute extended mix. Well, after a few tries it became apparent that this would not be an easy fix, primarily because of modulation, and vocal pick-ups/lead-ins/overhangs/decay (phrasing that begins prematurely or lasts too long). For this challenge I needed a mixer, much like at a recording studio where vocals are raised and lowered manually. A disco mixer would suffice.

The result of this 12 West session was a steadily growing hit. It became "That Robbie Leslie Song". My signature.

It wasn't long before Mike Wilkinson, president and owner of Disconet, got wind of this underground phenomenon. Disconet was a "For DJs Only" monthly subscription service of advance releases, promotional material, and special edits. I had been playing the acetate (a custom made one-off disc made by actually 'engraving' a lacquered aluminium plate) of Hold On To My Love for a couple months at 12 West, Underground, and other venues. Mike proposed that I create a higher quality, longer mix of Hold On for his label. The new version would be fashioned at his Upper West Side apartment-cum-recording studio. The engineer was Raul Rodriguez who became famous for his incredible extension of ABBA's Lay All Your Love On Me also on Disconet (the signature orchestral crashes/crescendos in the ABBA remix were originally an editing mistake, but Raul seized on the exciting sound and built an incomparable club anthem). Together, Raul and I forged the 8:25 version of Hold On To My Love - he editing the 1/4 inch tape on the Pioneer 1500 deck while I fashioned the mixes, overlays, and overall structure. Though this final mix was about one minute longer than I wanted, Mike insisted that it break eight minutes so that he could put the song alone on one side of his double-disc releases.

Well, you know the rest of the story. Hold On To My Love became a standard in clubs and a disco classic in its remixed form. Jimmy Ruffin performed the track live in 1983 at the opening of the Saint's 1983-1984 season. It was the last dance song played at the closing of the club. It has been played at major events and circuit parties down the years. It is as well known today as it was three decades ago. In the ensuing time since it was first pressed, it has been rereleased, bootlegged, and covered. Multiple interpretations have come and gone - you might call them the 'children' of Hold On To My Love... some scions, some stillborn, some illegitimate.

To be a part of the creation of this memorable mix is one of the highlights in my career and to know that it still has power over the dancefloor - that it can bring smiles and evoke heartfelt tears - is a source of never-ending pride and joy. I hope that you enjoy the music and ephemera collected here on this special anniversary release.

Never Underestimate the Power of Music,
Robbie Leslie
(Facebook - August 2014)
In the DJ News that came with the original Disconet release you can read the following about Robbie's remix;

The Robbie Leslie Remix: "Hold On To My Love" by Jimmy Ruffin.
Here's the song that RSO forgot the 12" on... Jimmy Ruffin's "Hold On To My Love." The 3 minute 7" single had a great instrumental as its backside, and Robbie Leslie made his own acetate which he wore out in a few weeks. Robbie has recreated his remix, which has become legend at Underground and The Pavillion on Fire Island where Robbie plays. Raul engineered the remix, and it was supercut by Jack Supercutter Skinner to bring out all those great sounds and the energy inherent in the tracks.

Jimmy probably got lost in the r&b/pop shuffle, and it was just not fashionable a year ago to make 12" remixes for clubs. Maybe things are now changing, as Atlantic and CBS are sure selling a lot of commercial 12s in the northeast.

Robbie's remix shows, once again, that you can't keep an exceptionally fine song away from the dance floor. It was written by Robin Gibb and Blue Weaver, who also produced the song together. Jimmy is at his finest on "Hold On", and Robbie's energy intro and smooth outro should make this special version very useful. While the tempo is high (129 BPM), the texture is smooth. Enjoy!

SPECIAL NOTE TO DJs: Side B runs 8:25 at 129 BPM. Cueing bands identify the basic structure of Robbie's remix.



CLICK to hear some Robbie Leslie remixed songs;
Hold On To My Love [Robbie Leslie Remix]
Jimmy Ruffin

Earth Can Be Just Like Heaven
Two Tons Of Fun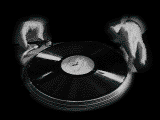 CLICK to hear some Robbie Leslie related songs;
Lay All Your Love On Me [Disconet Remix]
ABBA

Bourgie Bourgie
Ashford & Simpson

Look Me Up
Blue Magic

Welcome To The Club
Blue Magic

Lovin' Is Really My Game
Brainstorm

the Boss
Diana Ross

Ask Me
Ecstasy, Passion & Pain

Good Things Don't Last Forever
Ecstasy, Passion & Pain

Love Come Down
Evelyn 'Champagne' King

Shame
Evelyn 'Champagne' King

Armed And Extremely Dangerous
First Choice

Love Having You Around
First Choice

Love Thang
First Choice

the Player
First Choice

Runnin' Out Of Fools
First Choice

Haven't Stopped Dancing Yet
Gonzalez

Sorry
Grace Jones

Tell Me What You Want
Jimmy Ruffin

Your Love
Lime

Each Morning I Wake Up
Major Harris

TSOP
MFSB

Love Is The Message
MFSB

Love is in You
Nightlife Unlimited

In the Name of Love
Sharon Redd

Driving Me Wild
Stylistics

Don't Take Away The Music
Tavares

Can we try again
Technique

Disco Inferno
Trammps

Love Epidemic
Trammps

That's Where The Happy People Go
Trammps

Zing Went The Strings Of My Heart
Trammps

Turn The Beat Around
Vicki Sue Robinson

Souvenirs
Voyage



I know you were a member of the For the Record, Record Pool... Did you receive much records from them? I assume you still chased for new records in the stores, especially the import stores?
"I was in 'For The Record' throughout my years in NYC. I also visited the major and indie labels each week or two. Being a VIP DJ I received special consideration and got private direct mailings of product."
Which other DJ's was members of the same Record Pool, any one of them you were good friends with?
"Alan Dodd, Larry Levan, Roy Thode, Sharon White, Jim Burgess, Jim Evangelista, Warren Gluck, Kevin Burke, Wayne Scott, Howard Merritt, Tee Scott, Lance Weiss, Chico Starr, Jonathan Fearing, Richie Kaczor, Ernie Dunda, Nick Nicholson, Bruce Forest, Shep Pettibone, Steve Thompson, Richie Rivera, Bobby "DJ" Guttadaro and more.
We were all a big, loving family."
Have you still got your DJ record collection? Or have you sold it off? You must have got a HUGE collection if you've kept all your records over the years.
"I sold it twice. My collection up to 1986, and again to a different buyer my collection up to about 1997. Everything I like or need is now in my digital collection."
Could you name some of your favorite Disco songs? Like some kind of Top Ten or likewise...
In no particular order:

| | |
| --- | --- |
| Trammps | ""That's Where The Happy People Go" + "Love Epidemic" |
| Blue Magic | "Welcome To The Club" + "Look Me Up" |
| First Choice | "Love Thang" + "Running Out Of Fools" + "Love Having You Around" |
| Stylistics | "Driving Me Wild" |
| Brainstorm | "Loving Is Really My Game" |
| Major Harris | "Each Morning I Wake Up" |
| Boris Midney | Anything by Boris |
| Jimmy Ruffin | "Hold On To My Love" + "Tell Me What You Want" |
| Ashford & Simpson | "Bourgie Bourgie" |
| Grace Jones | "Sorry" |
Did you like Disco music during that era, or was it just a job?
"I didn't like it... I loved it! It was a labor of love!"
Which is your "essential track" - the one that you always bring to gigs?
"Jimmy Ruffin or Technique's "Can We Try Again"."
Any track you're credited to "brake" to the audience?
"Jimmy Ruffin, plus many imports back in the Eighties."
If you could choose one Disco track that would describe you, which track would it be?
Tavares - "Don't Take Away The Music"
Can you name one Disco track that define the essence of Disco to you?
Gonzales - "I Haven't Stopped Dancing Yet"
What kind of music do you personally prefer?
"Soul, Motown, Stax, early disco (1970-1975), big band and swing."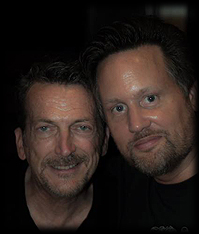 Have you got any special memories as a DJ you wanna tell about? Or any other special memories?
"Too, too many."
Since all you DJ's helped launching many fine artists over the years... Any special ones you wanna mention? Some you got special contact with?
"Not really. I kept a respectful distance from artists because I played what I thought best for my dancefloor and didn't want to hurt any feelings."
Do you still know or have contact with any other of the old Disco acts/divas/DJ's from the late 70's early 80's?
"Cynthia Manley, France Joli, Marlena Shaw, Melba Moore, Teri DeSario, Ray Dahrouge, Bonnie Pointer. So many others have passed away..."
Anything else you can think of that you wanna tell me about? All information is very welcome, some fun happenings...
"Just that I'm a very happy man. I'm proud of what I've done, but not vain about my achievements. I'm especially grateful for the longevity I have sustained in the club business. And so happy when I hear from people I've never met who tell me how much joy I have brought into there lives over the decades. All the great vibes I get from the public I send right back out into the world!"
Robbie is still active and playing gigs all over the world. He also produces weekly shows called 'Robbie Leslie Presents...' for SiriusXM Satellite Radio, channel 54. In the shows he share his own mixed sets, along with sets from other legendary DJ's of the Disco era.
If you get a chance to hear him play live, don't miss the opportunity to watch a living legend in action and get prepared to be moved! Because he will rock your socks off...
Believe me, I've been there - and... "I Haven't Stopped Dancing Yet"!


Robbie Leslie is all about;
Disco, DJ'ing and Music.
It's been a lifelong everlasting love affair,
and the best part is that it's still ongoing!
He's the Who, Why, When, Where and What of Disco,
he has done ALL of that... (and MORE)!
It has been a pleasure to get to know you!
THANK YOU
Robbie Leslie