The story of Mantus actually begins around 1972 when two friends, Billy Amendola and Frank DeCrescenzo, started a group called Gypsy. In 1974 another friend, John Kaz joined the band followed by Jimmi Braffet. Two years later, Jimmy Maer joined as well. The band was mainly a rock band, influenced by other bands like Queen, Led Zeppelin, Uriah Heep and The Beatles. They also wrote some own material.
In the summer of 1976 at a block party in Brooklyn, New York, the story of Mantus begins... That night Gypsy would be performing for the last time and a new band - Mantus was founded!

The five friends - Billy "Bdrum" Amendola (drums, percussion, vocals), Frank "Deac" DeCrescenzo (lead vocals, percussion, harmonica), John Kaz (bass guitar, vocals), Jimi Braffet (guitar, vocals) and Jimmy Maer (guitar, keyboards, vocals) - changed their name from Gypsy to Mantus just to show that this was a new start for the band. They were now entering the waters of Disco, although, they still played Rock for awhile 'till 1978.
They used to play gigs all around the New York and New Jersey area. And the New York Times music critic, John Rockwell once attended one of these gigs and wrote "Mantus is one of the best bands to come around in a long time."

It wasn't actually until 1977 things really started for the band. That year the guys' rough demo found its way to Will Crittendon, who was the owner of an independent record label and was looking for new young talent to record. Since the band members also could write their own material, Mantus was just what Will Crittendon was looking for. Will also managed to bring out some R&B and Motown influences from the group members and together with their rock influences the bands original sound was created... And the guys got their record deal!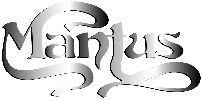 Now the band started touring all over North America. They wrote and played dance originals as well as the top 40 hits of the day, which was now mainly Disco. They toured for a year and then, finally, they went into the studio. Their first single, "Turn Around Boogie Down" was recorded and released in Canada in July of 1978 and later that same year, another 12" single, "(Dance It) Freestyle Rhythm", was recorded and released in the United States. This 12" single was remixed by a new young talented DJ who was called... "Jellybean". This was actually the first 12" single remix he did. He also mixed the album that followed the singles.


In 1979, a new disco radio station started in New York city - WKTU. The WKTU played the hottest dance tracks and had personal charismatic DJ's like "Brooklyn's own" Joe Causi, Paco and... yes... John "Jellybean" Benitez.
"(Dance It) Freestyle Rhythm" became requested so often that it held the number two spot on WKTU for eight consecutive weeks!
Soon numerous other major city radio stations all across the United States, like New York City's WBLS, followed suit and the song "Dance it Freestyle" became a hit all over the nation.

Later that same year Mantus recorded their first album to follow up the successes of the singles, the album Midnight Energy was released. It was well received and soon another 12" single was released - "Rock It To The Top". The song went on to become a favorite with radio stations, clubs, and DJ's. It hit the top 10 in Billboard, Cash Box, and Record World's dance charts. It was time again to play some gigs and let the audience meet the band live. On these gigs there was this background vocalist, who also sang on the album, a girl called Jocelyn Shaw... This was her married name, we all know her better as... Jocelyn Brown!
Jocelyn was the girl who sang in, for example, Musique and Inner Life. And just like Patrick Adams, Billy has nothing but the best to say about her; "We have worked on many sessions together. I also played on the 12" version of "Somebody's Else's Guy". She's a great person and I love her!"

Mantus continued touring and in 1980 they released their second album, called just - Mantus. In this second album and on the tour that followed it, Mantus had got themselves a new background vocalist. A girl called Dollette McDonald, she later went on to join The Police, Sting, Duran Duran, Talking Heads & many more...
The single from the album, "Boogie To The Bop", went straight to the top of the national and international dance charts. The group promoted the album by doing print and radio interviews, as well as performing on the hottest T.V. dance shows through out Canada, Europe, and the United States. They played for example in the TV show Soap Factory with Grace Jones, Gloria Gaynor, Stepanie Mills, McFadden & Whitehead, Vicki Sue Robinson and Melba Moore, just to name a few...
The guys played a lot of shows and played just about everywhere. A few of the more memorable gigs that they still remember was at the Studio 54, the FunHouse (where Jellybean started) and the NY Colliseum. At the Colliseum they played a big concert with Gary's Gang, Bionic Boogie and Evelyn "Champange" King among some others...


Since Billy, Frank, John, Jimmi & Jimmy all lived in Brooklyn it might be fun to know that their "home club" was no less than the - 2001 Odyssey... For those of you who don't associate this name with anything, I can tell you that "2001" was the club where John Travolta and his gang used to dance in THE dance movie of all times - Saturday Night Fever. Mantus played there lots and lots of times, but they weren't (unfortunately) in the movie... At that time the band was still more into Rock.
1980 was really a hectic year for Mantus. Besides releasing the second album, touring and playing gigs all over the world, the guys also took the time to get into the studio co-writing and playing on their label-buddy Kenny Bee's dance single called "Dance all night (till you get it right)".

The changing from a rock band to a dance band had really paid off. But the early 80's also brought a change in music. Disco became a bad word and New Wave was the new fad. The band went back to playing one night stands, and back to its rock roots. As the times changed, so did Mantus. Then in 1982, after playing together for 6 years, the band split up and they all went their separate ways.
Billy played on numerous recordings for demo and album projects, along with TV and radio commercials for companies like McDonalds & Wendy's, among others. He also was doing studio work for many different artists. He played in Jocelyn Brown's "Somebody else's guy", Alisha's 12" remix of "All night passion", "It's Time To Kiss" by Fred Schneider (B52's) & Patti LaBelle and Debbie Gibson, just to mention a few. He has played on many 12" remixes and has been working for all the famous DJ's over the years. Billy has for example worked with DJ's like Shep Pettibone, M&M = John Morales & the late Sergio Munizabai, Ted Currier, the late Jonathan Ferring and John Luongo just to name a few.
He is currently concentrating on songwriting and producing.
Besides this he also designed and developed - Slappers, the alternative drumstick. And many of his colleagues have endorsed the Slappers product!
John and Billy were in an English sounding band called True Blue during 1986-1990. John also played in a few bands besides True Blue. He and Billy were also helping each other when they were doing session work, if Billy needed a bass player or if John needed a drummer for some sessions or live gigs (who-ever was out gigging to promote something, they would play live), they would recommend each other. They also recorded some tunes together with different vocalists.
Frank became a graphic artist, which came in very handy, as he designed all the graphics for Mantus & the Slappers. He has done 3D animation for a few CD ROMs. He also did some cool commercials. Some commercials are: Andre Talks Hair (that's Oprah's hairstylist), Chocolate For A Woman's Soul (best selling novel) and Mary Higgins Clark Pretend You Don't See Her (another best selling book).
Frank and Billy also did some playing in a top 40/Wedding band during 1994-1996.
Jimmy went back to his first love art. Along with writing songs for a publishing company, he also designed & restored many beautiful landmarks in Florida and New York City. Jimmy has done the Swan & Dolphin Hotel in Disneyland, Florida and in NYC he has done the Pierre Hotel. His specialty is Decorative Murals.
Jimi was a complete professional, but unfortunately the other members lost contact with him when the band split up. So - I can't really tell what he has been up to...



Download the FREE basic RealPlayer...

CLICK to hear some Mantus songs...
Boogie to the bop
(Dance it) Freestyle rhythm
Love is a natural thing
Rock it to the top
the Beat is back
Can't stop
Heartbeat
Singer, dancer, lover
Tonight
CLICK to hear some related songs...
All night passion
Alisha

Somebody else's guy
Jocelyn Brown

Dance all night (till you get it right)
Kenny Bee




Click to buy from


Boogie to the Bop [Remix]
Slidin' to the Music
Can't You Feel It
All Nite That's Right
Love Is a Natrual Thing
Fire
Jesus [Remix]
(Dance It ) Freestyle Rhythm [Remix]
Midnight Energy [Remix]
Rock It to the Top [Remix]
I'm So in Love With You [Remix]
Turn Around Boogie Down [Remix]

Through the years, Billy, Jimmy, Kaz, and Deac have remained friends. They would see each other on occasion, but never had the opportunity to play music together. All of that changed in 1995, right before the holidays. The four members met and agreed to work together again. While listening back to their work tape, one thing became quite clear... It sounded like Mantus!
Mantus has continued to build a sound of their own. Original engineer and dear friend Butch Jones, (Talking Heads, B-52's, Madonna), took the group back into the studio to explore and co-produce their new tunes. Then as luck would have it, while Mantus was recording new material, New York city was getting a new dance radio station... The New KTU! With, unbelievably, some of the same DJ's, like - "Brooklyn's Own" Joe Causi, from the original WKTU.
In addition, the groups' first and second albums are now released under the Canadian UNIDISC label. To order the complete "Mantus collection" (Catalog number SPLK-7080), ask your local record dealer or contact Unidisc Online at:

http://www.unidisc.com
or call...
Tel. 1-514-697-6000.
It looks like Mantus is going to help getting people back into the clubs and out on the dance floor again after all. Lately they have been playing popular gigs in NJ with The Trammps, Alisha, The Ritchie Family and The Cover Girls.
In early 1999 Billy sent me a new promo CD they had made. The CD contains 3 songs, it starts out with the little Latino-influenced "Singer, Dancer, Lover" to be followed by the great "the Beat is Back" and to end up with the even better "Heartbeat" (not to be mixed up with the Taana Gardner classic). This CD is "HOT!"
The band aims for a new album release later in 1999 and their new recordings are a dedication to everyone from then till now who remembers. A shout out to a new audience...

Listen out for Mantus, 'cause...

"The Beat Is Back"