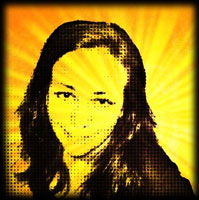 I [Discoguy] got this opportunity to interview Sylvia for Disco-Disco.com and my first question was; How come you started with music?
"My parents sent us kids to music lessons once a week at 'The School of Music' on Monmouth Road just off Westbourne Grove run by an eccentric brother and sister, name of Gerald and Margaret Galsworthy. I was told that they were related to the writer John Galsworthy. [English novelist and playwright, born in the 19th Century who was awarded the Nobel Prize in Literature in 1932.]
Gerald asked my parents if they would send us to a boarding school which he was going to open just for us in Chepstow Villas, Notting Hill Gate, sure you have heard of that lol! He thought we children were very talented and I guess he wanted to help us out. Well, obviously they said yes. It was agreed that we could go home at week-ends. My mother and father were not financially well off and worked hard at their jobs during the week.
We had academic tutors, music tutors and we attended The Barbara Speake School for tap and ballet lessons. Found out years later that Barbara's business partner was June Collins, Phil Collins' mum, we think that Phil was tapping alongside us, but we don't remember him, probably because he was a bit younger.
We were structured around classical music, but when we returned home at week-ends we would gather round our little black and white TV set and scream with adulation when The Beatles, The Stones, etc., would appear on screen. I I remember my father poking a distorted wire hanger in the aerial receiver as in those days the hanger worked far better than an indoor aerial, I have to laugh when I think back, especially now that we are so advanced in technology.
Exciting times, but I was still too young to be involved in the swinging sixties!"

So, was music something you always wanted to do, or did it more or less just "happen"?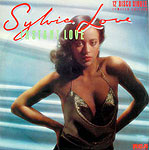 "At the time that it started to happen, I recall having a strong urge to be a singer. I was dating a hairdresser named Matthew and he called me one day and said that a client of his, Trevor Vallis, was on the look-out for a female vocalist, for a Disco project he was producing. Well, Matthew arranged for me to meet Trevor, I auditioned and got the gig. Then the recording contract with RCA Records followed as a result of the 'Instant Love' demo.
You could have knocked me down with a feather! Talk about being in the right place at the right time!"
Yes, that's really fascinating how the right time and place can make such a different turn in one's life, so was this the time you started WORKING with music?
"Yes, In 1979 with 'Instant Love'!"
What would you say characterize your voice?
"People always seem to say that my voice is recognizable, and that they like the vibe I put out..."
That's for sure. To me your voice is very "spacey" and special on your Disco hits, was that kind of your trademark or was that created in the studio?
"I sang the way I usually do! Trevor really helped to get the best performance out of me."
How come there was never an album released?
"When 'Extraterrestrial Lover' was released, suddenly record companies seemed to give up on Disco and then Punk took over. Otherwise there probably would have been an album.
Still, in life everything is for a reason. I hope that I will have an album's worth of new material in the not too distant future."
Exciting. I look forward to that!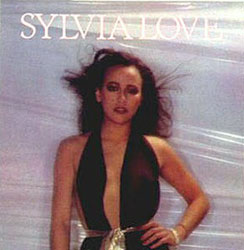 You put your career on hiatus after your two Disco singles, what have you done since then? I know you have been traveling and raising a family, but have you ever had some traditional jobs, or have music always been your life?
"I raised my family, and, as any parent knows, you really do not have time to do anything else! Okay, some people are always doing things, but, then they have the financial security to live a certain way, not knocking that, good luck to them! My children have got a few many years between them, so they kept me busy, then my grandchildren came along and before you know it you are looking back on 30 odd years, you see there is a reason! I always wanted to have children, and am so grateful that I did. I Love them all so much and I'm really proud of them, they are good kids.
I always wanted to get back into music and I did do a couple of backing vocals for some friends of mine. So music was always around through the years. I used to know quite a few musicians and attended gigs now and then."
What made you want to return to the recording business?
"Well I kept getting reports from some members of my family that they had come across the 'Instant Love' video on the Net, so I decided to see what all the hype was about. I was absolutely amazed to see not only the videos of my two original songs, but also DJ playlists featuring my records all around the world. Up until then I didn't think that so many people knew about my records!
I made contact with Glenn Rivera who had put my two songs up on YouTube. He told me that they had been club hits in the States for a number of years! I was shocked as Glenn lives in the States and the records were not released over there. Consequently, he arranged an interview for an internet radio chat with Peter Godbold. Glenn was extremely generous with his time for me and helped me in a number of ways.
Also, Rick of Discoimperium had put the original footage of 'Instant Love' on YouTube and he has also helped me over these past few years.
You know I believe I have been extremely lucky to have come across genuine people on my internet travels.
I recently did an interview for DJ Chucks on Old Skool Sessions - and he has been really kind towards me too."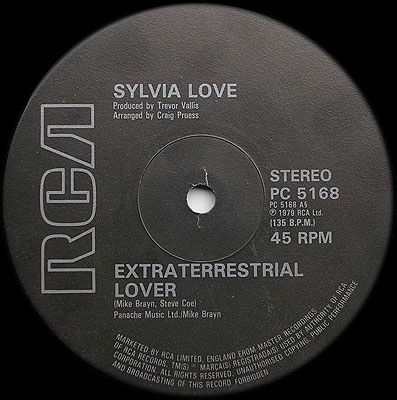 Sylvia's Disco hits; "Instant Love" and "Extraterrestrial Lover", were both written by Mike Brayn and Steve Coe. They were arranged by US born composer, musician, arranger and producer - Craig Pruess, and produced by Trevor Vallis.
Now this dream team is back working together with Sylvia again for her new material, all except for Trevor.
After producing Sylvia back in the late 70's, Trevor Vallis produced songs for New Wave acts like Europeans as well as some top Hi-NRG acts like Hazell Dean, Bucks Fizz and Sinitta throughout the 80's.
Craig, who produced Sylvia's latest release "Ultralife", has been living and working in the UK since 1973 and has since then been working with artists like Sir Cliff Richard, Sarah Brightman, Massive Attack and Def Leppard (just to mention a few) along with writing music for films like 'Bend It Like Beckham' and writing music to over 300 commercials.
Steve was part of the early 80's group Monsoon along with the young Sheila Chandra. The group mixed traditional Indian music with British rock and had a hit with "Ever So Lonely" in 1982. The song was written by Steve and it saw new life and became a huge hit again in 2001 when Dave Lee aka Joey Negro recorded it again as "So Lonely" under his Jakatta alter ego. Steve Coe continued working with Sheila Chandra throughout her whole recording carrer and he also wrote tracks recorded by Laura Branigan and Ellie Warren among others.
But now they're back together to create new Cosmic 'Sylvia Love' music.
How come you managed to get the same team of writers and arranger together for your new releases?
"Quite by chance... Mike Brayn who wrote my original songs with Steve Coe, had heard the same thing on the internet and he was actually listening in to the Peter Godbold interview. Mike tracked me down and we met at a Cafe Rouge Restaurant, it was totally surreal - also I recognized him immediately as he hadn't changed much! After a good chat we bridged the gap. He asked if I would be interested in recording again and I felt it was a good time to do just that.
Soon afterwards, 'Cosmic Carousel' was born inspired by the title of a book Mike's Father had written. Strange world isn't it? Or should I say magical..."
Do you prefer working with Mike, Steve & Craig? If so - Why? How does your collaboration proceed/progress? Mike, Steve, Craig & yours?
"Well for instance with 'Ultralife' which Mike had written with Steve, when I heard the demo, I really wanted to record it. Also, Craig Pruess, said that he would love to produce it. He had arranged and played synths on my original records and I was over the moon that he made the time to record it - not only Ultralife in 2011 but also the remixed version earlier this year, as Craig is really busy with his band The Ganda Boys - check them out on YouTube! I think they are great and they do all sorts of good for the Ugandan community in Africa."
Have you been writing or producing as well?
"I co-produced 'Cosmic Carousel' and really enjoyed the experience. I am also writing at the moment..."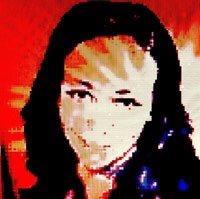 As you mentioned earlier, you released "Ultralife" in 2011, with a remix in 2012, will we get to hear more from you soon?
"I am working on new ideas and hope to be recording again soon - when we come up with the right song. I believe in quality not quantity!
I would also like to have my records featured on films and TV or a major remix (any DJs reading this)?"
What kind of music can we expect to hear from you? Music in the same vein as "Cosmic Carousel" and "Ultralife"?
"We are working on a new track right now, which is going to be an up tempo. Really excited to be working on another club track now.
When it is finished you will be one of the first to hear it!"
OH, Thanks for that! Can't wait to hear it... Does it exist any recorded material from your "Instant Love" / "E.T. Lover" sessions which never was released?
"No, there is nothing in the vaults!"
Too bad, but which was the first song you ever recorded?
"'Instant Love' - not bad for the first one! Ha-ha..."
Nope, I would actually call that a kick start. Have you been singing lead or backup vocals on any other Disco tracks?
"As I mentioned, I did do some backing vocals for some musician friends but then I decided to concentrate on my own material."
Can you name which is your favorite song of the ones you've recorded?
"I have enjoyed recording them all in different ways! The first two songs were back in the day and the whole artist experience was new to me. Now with the latest two I have more artistic control over my tracks!"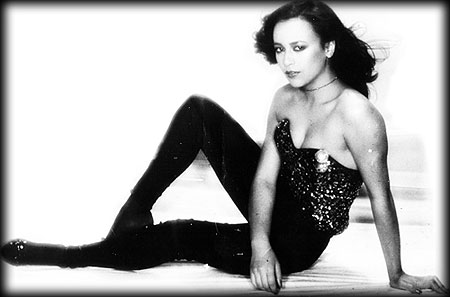 Your old hits are to be classified as Disco, so what about Disco music - did you like Disco music during that era, or was it just like a job?
"I really liked Disco as well as many other genres. Having the opportunity to make the records was a lot of fun and a great experience for me - it was enjoyable work - never a job!"
What kind of music do you personally prefer?
"All kinds of music... Disco, soul, Blues, some Jazz, Classical, Country Western, Reggae. I Loved Bob Marley as soon as I heard him - he touched me with his songs. Same thing really, some make me cry and some make me laugh. Used to listen a lot to Desmond Dekker when I was younger, you know; 'Hey Grandma', 'Rudy Got Soul' and 'The Israelites'... Think most people would have heard of that one!!! Loved Elvis, The Beatles, The Stones, Santana, the list is endless..."
Since my page is mainly Disco oriented - have you got any favorite Disco songs, except for your own work?
"There are so many I like, here are a few...

Donna Summer - 'Hot Stuff'
Gloria Gaynor - 'I will survive'
Giorgio Moroder - 'From here to Eternity'
Tantra - 'The Hills of Katmandu'
Amanda Lear - 'Blood and Honey'

Are there any other Disco songs recorded by other artists you would have loved to have released or recorded yourself?
"There are so many great songs out there, and if I had been offered to do one who knows..."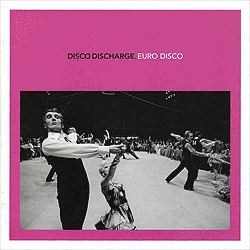 As already told, we know you are in contact with your old "Disco team", but have you still got contact with any other "Disco people"?
"I met the lovely Mr. Pinks who re-released my original records on the widely acclaimed Disco Discharge Series, all of which are listed on my website SylviaLove.com. What's so cool is that both sides of both my records are on there.
Sony had the original master tapes, which had to be baked in an oven to make sure they were playable and, the result is that they were brought back to how they left the studio originally!"
Just as Sylvia mentions above, we can now find all four sides of her two Disco 12" singles featured in four of the Disco Discharge releases. The vocal version of "Instant Love" is to be found on the Disco Ladies CD, while the 12"s flip side Dub version - "Instant Dub" debuted on CD in the European Connection release.
"Extraterrestrial Lover" gets the Space party starting in the Euro Disco CD set, and its instrumental version gets its well-deserved place on the Disco Exotica CD.
With the revival and rebirth of your classic recordings and your new music, what has that meant for your current career?
"It means I can enjoy being creative, produce the records I want on my own terms, like so many indie artists today. I have my record label Sylvia Love Records and own my own recording, which do not include 'Instant Love' or 'Extraterrestrial Lover'. Though I am thinking of re-recording 'Instant Love'..."
I would look forward to that. Do you still play gigs from time to time?
"I am not currently doing any gigs - just concentrating on writing and recording."



CLICK to hear some Sylvia Love songs...
Instant Love
Instant Dub
Extraterrestrial Lover
Cosmic Carousel
Cosmic Carousel
Cosmic Carousel (Chris Eccles Remix)
Ultralife
Download the FREE basic RealPlayer...

CLICK to hear some related songs...
Hot stuff
Donna Summer

I will survive
Gloria Gaynor

Chase
Giorgio Moroder




Click to buy from


Disc 1:
Who's Who - Dancin' Machine
The Chaplin Band - Madman's Discotheque
Pussyfoot - Lay Your Love On The Line
Disco Circus - In A Gadda Da Vida/Garden Of Eden
Liquid Gold - Substitute
Patrick Hernandez - Born To Be Alive
HOT RS - The House Of The Rising Sun
Sylvia Love - Extraterrestrial Lover
Klein & MBO - Dirty Talk
Toni Basil - You Gotta Problem
Disc 2:
Voggue - Dancin' The Night Away
Bette Midler - Hurricane
Jeanette - Don't Say Goodnight To A Lady Of Spain
Gino Soccio - Dance To Dance
Azoto - Soft Emotion
Passengers - I'll Be Standing Beside You
Patrick Juvet - Swiss Kiss
Boney M - My Cherie Amour
The Chaplin Band - Il Veleiro
Theo Vaness - Sentimentally It's You

Click to buy from


Disc 1:
Fern Kinney – Groove Me
Andrea True Connection – More More More
Sister Sledge – You Fooled Around
Kim Hart – Love At First Night
Gloria Jones – Bring On The Love "Why Can't We Be Friends Again"
Stacey Lattisaw – Jump To The Beat
A Taste Of Honey – Boogie Oogie Oogie
Lucy Hawkins – Gotta Get Outta Here
Suzy Q – Get On Up And Do It Again
Cheryl Lynn – Shake It Up Tonight
Vicky D – The Beat Is Mine
Nona Hendryx – Keep It Confidential
Disc 2:
Silver Convention – Get On Up And Boogie "That's Right"
Amanda Lear – Blood And Honey
Poussez – Come On And Do It
Sheila & B. Devotion – Spacer
Janis Ian – Fly To High
Suzy Lane – Harmony
Sylvia Love – Instant Love
Melba Moore – Pick Me Up, I'll Dance
The Ritchie Family – Give Me A Break
Phyllis Nelson – I Like You

Click to buy from


Disc 1:
Don Ray – Garden Of Love
Change – Angel In My Pocket
Silver Convention – Love In A Sleeper
Beautiful Bend – That's The Meaning/Boogie Motion
Massara – Margharita
Space – Magic Fly
Giorgio Moroder – From Here To Eternity
Sylvia Love – Extraterrestrial Lover
Sparks – The Number One Song In Heaven
Easy Going – Fear
Vivien Vee – Give Me A Break
Disc 2:
Gaz Nevada – I.C. Love Affair
Advance – Take Me To The Top
Change – Change Of Heart
Kano – I'm Ready
Laura Branigan – Self Control
Eighth Wonder – I'm Not Scared
Propaganda – P Machinery
Mike Mareen – Dancing In The Dark
Fun Fun – Happy Station
Time Bandits – Live It Up
Yvonne Kay – Rise Up "For My Love"

Click to buy from


Disc 1:
Space - Carry On, Turn Me On
Voyage - From East To West
Caress - Love Spell
The Gibson Brothers - Ooh! What A Life
Don Ray - Midnight Madness
Giorgio Moroder - If You Weren't Afraid
Sylvia Love - Instant Dub
Les Models - Don't Ever
La Bionda - Sandstorm
Tantra - The Hills Of Katmandu
Disc 2:
Gaz Nevada - Special Agent Man
Funny Twins - You And Me
Hot Cold - I Can Hear Your Voice
Taffy - I Love My Radio
Vivien Vee - Americano
Hypnosis - Droid
Gino Soccio - Remember
Peter Richard - Walking In The Neon
Dilemma - In Spirit
Alba - Only Music Survives