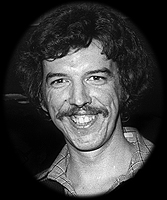 Rodney Lynn "Rod" Temperton, was born in October 9, 1949 in Cleethorpes in the U.K.
Temperton told in a rare interview for the BBC Radio 2 documentary; "The Invisible Man: the Rod Temperton Story" - that his father used to put him to bed with a radio playing music from Radio Luxembourg, instead of reading him a bedtime story. He thought that influenced him and he knew from a young age that he wanted to become a musician. Already in De Aston School in Market Rasen, Lincolnshire - he started his first band for the school's music competition. At the time he was a drummer, after school he would pursue his musical career as a keyboard player but eventually would become a writer with a fantastic ear for hits.
In the beginning of the 70's Rod moved to Worms Nibelungen, Germany where he found a small apartment on the fourth floor in Valckenbergstrasse near Wormser Marktplatz. He soon became friends with a guy named Bernd Springer and in 1972 they founded a Soul music cover band they called Sundown Carousel, with vocals was provided by Springer's wife - Doris Springer. The band played in pubs, bars and G.I. clubs throughout Germany.
Still in the first half of the 1970's he briefly joined a U.K. group formerly known as Roger Bloom's Hammer, but by the time Rod joined the band Roger Bloom had left and the name had been shortened to just - The Hammer.
In 1974 Temperton replied to an ad in Melody Maker posted by Johnnie Wilder Jr., a U.S. army serviceman who had been based in West Germany and who had stayed there after his discharge. Together they formed the band Chicago Heatwave which would mark the start for a fantastic writing career for Rod.

Johnnie's brother Keith also joined the band and the group name was shortened to simply - Heatwave.
The group would become an international venture when Czechoslovakian drummer Emest Berger, Spanish bassist Mario Mantese, and American guitarists Jesse Whittens and Eric Johns joined the band. The music was based on Disco, but with a Funky groove, a formula influenced by all the members different heritage.
The guys played all around London and in 1976 their constant work led to a record deal with the U.K. label - GTO Records [acronym for Gem Toby Organization], which also released material from Donna Summer, Billy Ocean, Garry Glitter among others.
Heatwave were matched with producer Billy Blue [real name Barry Ian Green] who had had a brief solo career in the first half of the 70's, but who was now more and more focusing on writing and producing for others. Later Billy would come to write and/or produce acts like; Diana Ross, Andrea Bocelli, Celine Dion, Bananarama, Cheryl Lynn and Toto Coelo.
Billy also created an one off Disco album in 1980 together with Paul Greedus, they called themselves Javaroo and released a couple of singles off the Out! LP. One of the tracks, "Change It Up", was actually written by Rod Temperton...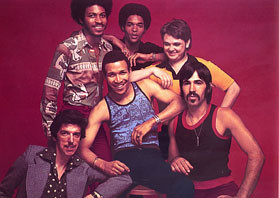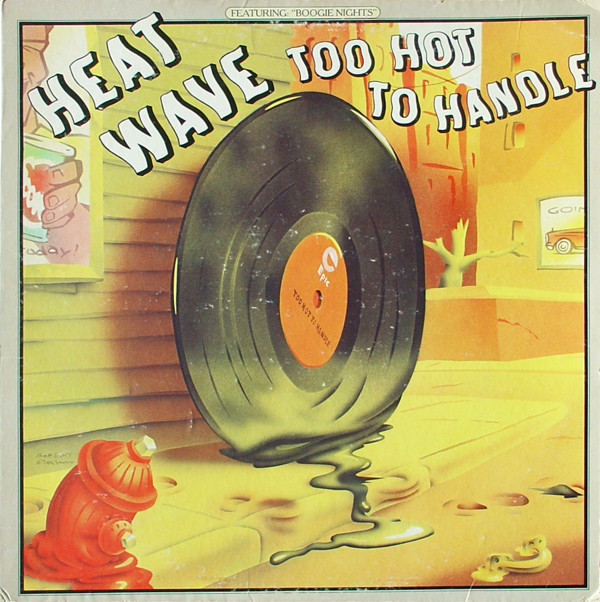 Anyhow, Heatwave's recording session almost fell apart before even starting as Jesse Whittens were murdered prior to the band hitting the studio. But the decimated band completed the recordings and the Too Hot Too Handle album was released in 1976 with the following cover note "In the remembrance of Jessie Whitten this album is dedicated". The album was preceded with the singles; "Ain't No Half Steppin'", "Super Soul Sister". Next single release was their big breakthrough hit - "Boogie Nights", which peaked at # 2 both in the British and U.S. charts during 1977.
The album included 9 tracks, all written by Rod Temperton. Two more singles were released off the LP; the ballad "Always And Forever" and the title track "Too Hot To Handle". So 5, out of the albums' 9 songs, were released as individual singles!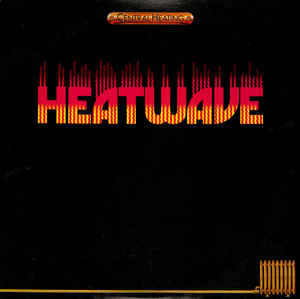 "Always And Forever" became a hit in the U.S. in April 1978, while it didn't reach the U.K. charts until November that same year and actually after the new singles from their second album... Central Heating.
Barry Blue was once again brought in to produce the album, and the murdered Jesse had been replaced by rhythm guitarist Roy Carter.
The first single release off the Central Heating album was "the Groove Line" which peaked at #12 in the U.K. charts in the beginning of 1978, while it reached #7 in the U.S. during summer the same year. The track was written by Temperton, along with 5 more songs on the album, including the title track.
The second single was "Mind Blowing Decisions", one of the tracks not written by Rod, instead it was penned by Johnnie Wilder.
Based on the U.S. success of the Soulful "Always And Forever" the song was released as a single in the U.K. as well in 1978. The single B-side was an Extended Remix Version of "Mind Blowing Decisions".
About this time both Eric Johns and Rod Temperton left the band and a row of tragedies hit the ill-fated band; Mario Mantese got stabbed by his enraged girlfriend and fell into a several months long coma only to wake up blind, mute and paralyzed. Mario was replaced by Derek Bramble. Johnnie Wilder had a serious car accident in 1979 and got paralyzed from the neck down. He still continued to work with the group, but had James Dean "JD" Nicholas replacing him for live performances.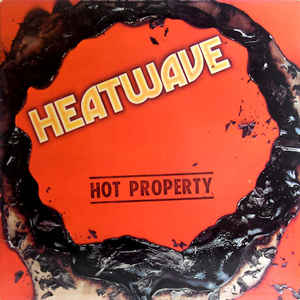 Prior to Johnnie's accident the bands' third album; Hot Property was released in early 1979 and it was produced by renowned producer Phil Ramone. For this release guitarist William Jones and keyboardist Calvin Duke had joined the group. Even though Rod was no longer a member of the group he continued to write songs for Heatwave. Nine out of the albums' ten songs were penned by him. There were 2 U.K. singles released; "Razzle Dazzle" and "Therm Warfare", but none of them created any stir in the charts. While in the U.S. "One Night Tan" and "Eyeballin'" (backed with "Birthday") found their way into the 7" single bins, yet to receive the same anonymous life as their U.K. singles.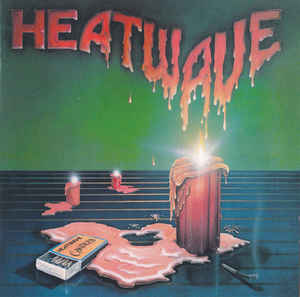 Back again in late 1980 the album Candles was released. It had been preceded by the groups' hit single "Gangsters Of The Groove", another brilliant track penned by Rod. Other singles off the album was "Where Did I Go Wrong", "Turn Around" which were the U.S. releases while in the U.K. "Posin' Til Closin'" and "Jitterbuggin'" were the single releases - both with writer credits to Rod.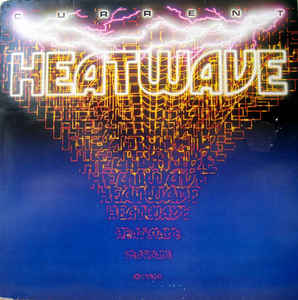 1982 saw the release of the fifth Heatwave album - Current. Rod Temperton remained the main writer and it's a good album but here were no real hits, but check out "Lettin' It Loose" and "The Big Guns". Even thought various guests were adding their talents to the record, people like; Leee John and Ashley Ingram of British hit group Imagination, along with Herbie Hancock, Greg Phillinganes and Paulinho da Costa, the album failed to get any attention chart-wise.
Member by member had left the band, for example - JD Nicholas got to step in for the Commodores when Lionel Richie left and this ultimately led to Heatwave being disbanded in 1983.
But there was actually also a sixth album released; The Fire on Soul City Records in 1988. It was original member Keith Wilder who tried to bring life into the old group again, but at this time the band completely lacked music from Rod and the release passed most people without noticing, which has made it quite hard to obtain these days...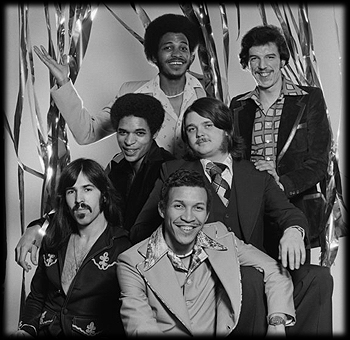 As mentioned above, Rod left Heatwave in 1978 to pursue a career as a writer and he couldn't have hit off with a better start when getting approached by legendary writer, producer, conductor and arranger Quincy Jones who wanted Temperton to participate on a new Michael Jackson album - something that would make him legendary forever.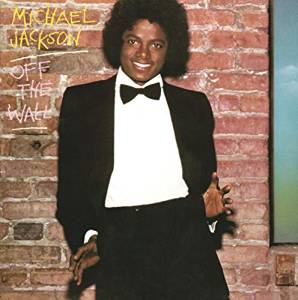 Rod wrote three songs for Michael's 1979 album - Off The Wall. Besides writing the title track, he also wrote the # 1 US Hit Single; "Rock With You" along with the floor-filling Disco smash "Burn This Disco Out".
There were four US Top 10 singles released off the album; "Off the Wall", "She's Out of My Life" and the chart-topping singles "Don't Stop 'Til You Get Enough" and "Rock with You", i.e. 2 out of 4 was written by Rod Temperton.
"Don't Stop 'Til You Get Enough" was Grammy Award nominated for 'Best Disco Recording' and 'Best R&B Vocal Performance, Male', the single won the latter category in the 1980 Grammy Awards. The whole 'Off The Wall' album was inducted into the Grammy Hall of Fame in 2008. Jackson also won three awards at the American Music Awards for his work; Favorite Soul/R&B Album, Favorite Male Soul/R&B Artist and Favorite Soul/R&B Single for "Don't Stop 'Til You Get Enough". He also won Billboard Music Awards for Top Black Artist and Top Black Album.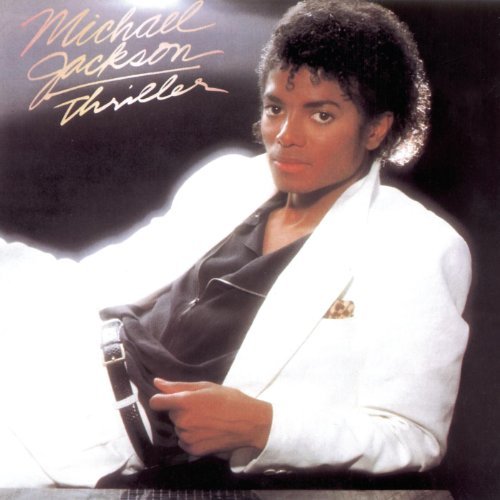 Never break a winning recipe is a classic saying, so when it was time for Michael to do a follow up album, he once again called for Quincy Jones and Rod Temperton to help out. The album was of course; Thriller - it would eventually become the Best-selling album of all time worldwide, selling over 65 million copies.
ALL of the albums' 9 songs was released on singles, 7 of the songs were released as individual singles (the remaining two were released as B-sides) and all of them reached the Top 10 of the Billboard Hot 100. The singles were; "The Girl Is Mine" which was a duet with Paul McCartney and it was followed by the biggest hit of them all - "Billie Jean". Next out was "Beat It", "Wanna Be Startin' Somethin'", the ballad "Human Nature", then "P.Y.T. (Pretty Young Thing)" was released before the title track "Thriller". The only songs that were not released as individual singles were "Baby Be Mine" and "The Lady in My Life", both written by Temperton, but he also wrote "Thriller", which eventually became the title of the album.
The title track was also accompanied by a 14 minutes mini-horror movie video release directed by John Landis and it won 3 awards in the MTV Video Music Awards in 1984. The album topped the Billboard 200 chart for 37 years and stayed in the Top 10 for 80 consecutive weeks, so it's no surprise it won seven Grammys (among them 'Album of the Year') and eight American Music Awards (for example 'Favorite Album').
The title of "Thriller" didn't come to Rod right away, originally he was considering calling it "Starlight" or "Midnight" but he wasn't happy with these titles and it has been told that he tried a couple of hundred different titles before waking up one morning with "Thriller" echoing in his head and he knew that was the perfect title as it also had great merchandising potential. After finding the right title he quickly wrote the lyrics and he knew he wanted a horror kind of spoken word section in the end of the song and via Quincy's wife they got actor Vincent Price to read those lines. It's told that Temperton wrote those words in the cab on the way to the recording studio and that Vincent nailed them in only two takes. There were originally three spoken verses, but only two made it to the final song - the full voice over session can be heard in the bonus material of the Thriller - Special Edition CD release from 2001 and the Thriller - 25 Super Deluxe Edition.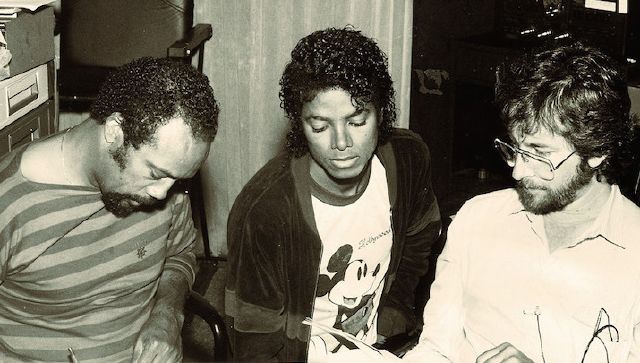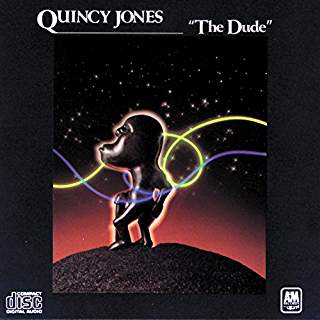 The artist in Quincy Jones also wanted some of that Temperton magic and for Quincy's 1981 album The Dude, Rod co-wrote that title track with Quincy, but solely wrote "Somethin' Special", "Turn On The Action" and the album's biggest hit - "Razzamatazz".
In 1985 he co-wrote many of the songs of Quincy's motion picture soundtrack for the movie the Color Purple, starring Danny Glover, Whoopi Goldberg, Oprah Winfrey and others. Director Steven Spielberg tried to get Chaka Khan to take a role in the movie, but she never dared to take it. Some of the songs of the soundtrack was instead performed by Tata Vega, among them "Miss Celie's Blues" which was nominated for an Academy Award in the Best Original Song category and it was co-written by Rod, together with Quincy and Lionel Richie. But Lionel actually snatched that Award all by himself for the song "Say You, Say Me", as featured in the White Nights movie.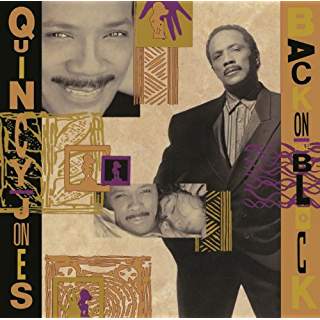 The two friends got back together again in 1989 when they co-wrote "The Secret Garden" and "Back On The Block" for the Quincy album with the same title - Back On The Block. He was credited both Arranger and Associate Producer and Temperton even won a Grammy Award in 1990 for his work on the song "Birdland" off the album.
On the 1995 Q's Jook Joint 7/11 Quincy had other acts covering previous Quincy related tracks and among them there were three Rod Temperton songs; "You Put A Move On My Heart", now performed by Tamia (originally recorded by Mica Paris), "Rock With You" by Heavy D & Brandy (Michael Jackson) and "Slow Jams", performed by Barry White, Portrait, SWV and Babyface.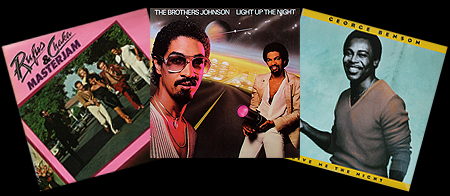 Let's step back in time and briefly get into the other acts Rod Temperton worked with after leaving Heatwave...
Through the partnership with Quincy, Rod was hired to write for many of the producers' related acts; For Rufus & Chaka [Khan] he wrote "Live In Me" and the album title track - "Masterjam" for their 1979 LP.
On the Brothers Johnson's 1980 LP Light Up The Night he wrote the tracks "Treasure" and "All About The Heaven", but he also co-wrote the album title track "Light Up The Night" along with "You Make Me Wanna Wiggle", "Closer To The One That You Love", "Celebrations" and the albums' mega-hit "Stomp!". Just as a "fun fact to know"; Michael Jackson co-wrote and sung background vocals on the track "This Had To Be", but Rod had no involvement in that one.
Still in 1980 Rod penned the hit "Give Me The Night" which also became the album title of George Benson's album. Besides that top hit he also delivered "Love X Love", "Off Broadway", "Star Of A Story (X)" and "Turn Out The Lamplight" for the album.
In 1981 he hit it big-time again with Patti Austin's ballad duet together with James Ingram - "Baby, Come To Me", which was a US # 1 single and was featured on Patti's Every Home Should Have One LP. Other Temperton tracks off that album were "Do You Love Me?", "Love Me To Death" and "The Genie". He also wrote "Livin' In The Streets" for Aretha Franklin's Love All The Hurt Away album. Bob James got a couple of tracks as well; "Hypnotique", "The Steamin' Feelin'" and what would become the title track his album - "Sign Of The Times".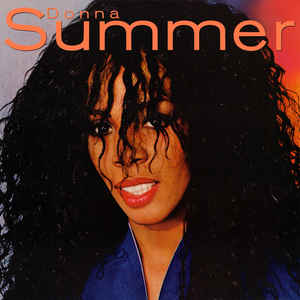 1982 came and Disco Diva supreme - Donna Summer had left her long-time partnership with Giorgio Moroder to be produced by Quincy and the Donna Summer album saw the light of day and Rod co-wrote a couples of songs for the LP, the hit single "Love Is In Control (Finger On The Trigger)" [with Quincy Jones], "Livin' In America" [with Quincy & David Foster] and "Love Is Just A Breath Away" [written together with Donna & David Foster].
Herbie Hancock needed a little help with his Lite me up album the same year and besides the title track Rod wrote; "The Fun Tracks" and "Motor Mouth". Together with Herbie he wrote "The Bomb", "Gettin' To The Good Part" and "Give It All Your Heart" (a duet with Patrice Rushen).
After that the man, myth and legend became less and less productive and 1983 we saw his results on James Ingram's It's Your Night LP, for which he wrote "One More Rhythm" and co-wrote the super hit "Yah Mo Be There" together with James Ingram, Michael McDonald and Quincy Jones. For the Manhattan Transfer's Bodies And Souls Temperton penned "Spice Of Life" and "Mystery".
For the self titled Stephanle Mills album in 1985, Rod delivered "Time Of Your Life" and "Hold On To Midnight".
1986 saw the release of the Billy Crystal comedy movie Running Scared and the 'blue eyed Soul' singer, as well as former Doobie Brothers star - Michael McDonald put his voice to the hit single "Sweet Freedom" which was written by Rod. Other tracks either written or co-written by Rod from the soundtrack are "Man Size Love" by Klymaxx, Ready For The World's "I Just Wanna Be Loved" and the title track "Running Scared" by Fee Waybill. There are also two tracks which are credited to The Rod Temperton Beat Wagon; the instrumental "El Chase" (feat. Larry Williams) and "Never Too Late To Start" (feat. Tommy Funderburk). Mr. Temperton was also the producer of the whole album which included Kim Wilde's hit single "Say You Really Want Me" along with New Edition's "Once In A Lifetime Groove" and "I Know What I Want" by Patti LaBelle.
The same year he both wrote and produced "We Belong To Love" for Jeffrey Osborne's Emotional album and Anita Baker recorded her version of Rod's "Mystery" for her Rapture album.
Temperton wouldn't really appear again until 1989 when working with his friend Quincy again [as per above]...
In 1992 he was back when he wrote and produced for UK vocalist Mica Paris on her Whisper A Prayer album. He composed "You Put A Move On My Heart", "We Were Made For Love", "Two In A Million" and "Love Keeps Coming Back" for the CD.
Rod also wrote a few songs for an unreleased self-titled solo album for Karen Carpenter of The Carpenters in 1979. The album was eventually released in 1996 and contained Rod's composition "Lovelines" and "If We Try", both had been released on a Carpenters compilation called Lovelines in 1989.



CLICK to hear some Rod Temperton written songs...

El Chase
Rod Temperton Beat Wagon

Never Too Late To Start
Rod Temperton Beat Wagon

Ain't No Half Steppin'
Heatwave

Always and Forever
Heatwave

Big Guns
Heatwave

Boogie Nights
Heatwave

Eyeballin'
Heatwave

Gangsters Of The Groove
Heatwave

Groove Line
Heatwave

Jitterbuggin'
Heatwave

Lettin' It Loose
Heatwave

Look After Love
Heatwave

One Night Tan
Heatwave

Posin' 'Til Closin'
Heatwave

Razzle Dazzle
Heatwave

Super Soul Sister
Heatwave

Therm Warfare
Heatwave

Too Hot Too Handle
Heatwave

Mystery
Anita Baker

Livin' In The Streets
Aretha Franklin

Hypnotique
Bob James

Sign Of The Times
Bob James

The Steamin' Feeling
Bob James

All About The Heaven
Brothers Johnson

Celebrations
Brothers Johnson

Closer To The One That You Love
Brothers Johnson

Light Up The Night
Brothers Johnson

Stomp!
Brothers Johnson

Treasure
Brothers Johnson

You Make Me Wanna Wiggle
Brothers Johnson

Livin' In America
Donna Summer

Love Is In Control (Finger On The Trigger)
Donna Summer

Love Is Just A Breath Away
Donna Summer

Running Scared
Fee Waybill

Give Me The Night
George Benson

Love X Love
George Benson

Off Broadway
George Benson

Star Of A Story
George Benson

Turn Out The Lamplight
George Benson

The Bomb
Herbie Hancock

The Fun Tracks
Herbie Hancock

Getting' To The Good Part
Herbie Hancock

Give It All Your Heart
Herbie Hancock & Patrice Rushen

Motor Mouth
Herbie Hancock

One More Rhythm
James Ingram

Ya Mo Be There
James Ingram & Michael McDonald

Change It Up
Javaroo

We Belong To Love
Jeffery Osborne

If We Try
Karen Carpenter

Lovelines
Karen Carpenter

Man Size Love
Klymaxx

Mystery
Manhattan Transfer

Spice Of Life
Manhattan Transfer

Love Keeps Coming Back
Mica Paris

Two In A Million
Mica Paris

We Were Made For Love
Mica Paris

You Put A Move On My Heart
Mica Paris

Baby Be Mine
Michael Jackson

Burn This Disco Out
Michael Jackson

The Lady In My Life
Michael Jackson

Off The Wall
Michael Jackson

Rock With You
Michael Jackson

Thriller
Michael Jackson

Sweet Freedom
Michael McDonald

Back On The Block
Qunicy Jones

The Dude
Qunicy Jones

Razzamatazz
Qunicy Jones

The Secret Garden
Qunicy Jones

Somethin' Special
Qunicy Jones

Turn On The Action
Qunicy Jones

Rock With You
Qunicy Jones, Brandy & Heavy D

You Put A Move On My Heart
Qunicy Jones & Tamia

Slow Jams
Qunicy Jones, Babyface, Tamia, Barry White, SWV & Portrait

Do You Love Me
Patti Austin

The Genie
Patti Austin

Love Me To Death
Patti Austin

Baby Come To Me
Patti Austin & James Ingram

I Just Wanna Be Loved
Ready For The World

Live In Me
Rufus & Chaka

Masterjam
Rufus & Chaka

Hold On To Midnight
Stephanie Mills

Time Of Your Life
Stephanie Mills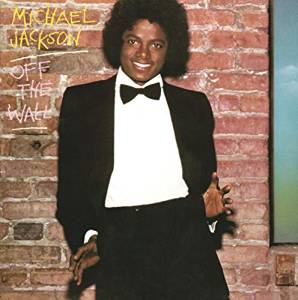 Click to buy from


Don't Stop 'Til You Get Enough
Rock With You
Workin' Day and Night
Get on the Floor
Off the Wall
Girlfriend
She's Out Of My Life
I Can't Help It
It's the Falling in Love
Burn This Disco Out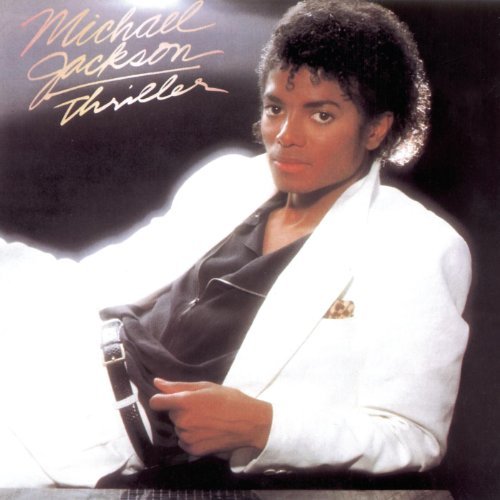 Click to buy from


Wanna Be Startin' Somethin'
Baby Be Mine
The Girl Is Mine
Thriller
Beat It
Billie Jean
Human Nature
P.Y.T. (Pretty Young Thing)
The Lady in My Life