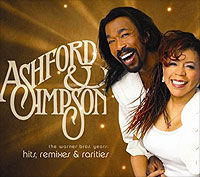 When mentioning Ashford & Simpson, Johnny "D" was the producer of the fantastic compilation and remix project Ashford & Simpson – The Warner Bros. Years: Hits, Remixes & Rarities.
Which, besides including many of the duo's hits in their original versions, also featured new remixes of some of their greatest hits, re-worked and remixed by legendary people like; Tom Moulton and John Morales, along with Dimitri From Paris, Joey Negro, Tommy Musto and Joe Clausell.
A collection which is definitely essential in any Disco collection.
Your father bought you your first two turntables, a pair of Lafayette T-2000s (which you have described as "the absolute worst turntables ever made") and then the next year he got you two Technics 1200 MK IIs, the turntable which became the industry standard one from about that time and still is.
But how come you started DJ'ing? Was it something you always wanted to do, or did it just "happen"?
"I always loved music. My friend got into it for girls – I never had a problem getting girls, so for me it was about the music. I felt I understood what mixing was and I always used to hear 2 or 3 records at once in my head. I feel I've always been a walking medley."
When did you start DJ'ing? Which was your first gig and how did you get it?
"I began DJ'ing in 1980. I don't remember the first gig, but I was doing block parties and private parties and school dances right away. I loved them all.
I remember this one club in Brooklyn which was a Portuguese social club and I'd set up on the stage. Sometimes the coffee machine would be hooked into same electric outlet as my equipment so when it would start to percolate, my amp would turn off!"
Haha! I've been through similar stuff, so I perfectly understand hassle you went through.
Which clubs have you played? Any favorite club of those?
"Over the years, I've been blessed to travel and play a lot of places. In Brooklyn, Danny Cole - a definite mentor to me - put me on at Plaza Suite which was heaven to me."
The Club was a mob-owned nightclub in Bensonhurst, Brooklyn, where there would be weekly live sets from people like Jimmy "Bo" Horne, Jimmy Castor and similar acts.
"But I played in just about every borough of New York; Brooklyn, Queens, Manhattan, Staten Island but never Bronx, and I played many gigs in Long Island."
Would you say there was a different crowd in each of the Clubs?
"Yes, crowds changed and music changed. Disco, to Electro, to Freestyle, etc. I always played it all, but hate Reggae and never really play it."
Were there songs that were floor fillers in one Club that didn't work in another Club?
"Yes. In Plaza Suite it was 99% Italian Guido and certain stuff would work there and then I'd go to Manhattan in the Village and have to play a completely different set. Back then, I had crates of records so it wasn't easy to go from gig to gig.
I'd play House in one, Disco in another, Freestyle in some and I'd have to play Rock in others."
Can you name some special "anthems" for some of these Clubs?
"Without a doubt 'Native Love' by Divine was a Plaza Suite anthem.
When I played Paleds in Queens later on when Freestyle was hot, a lot of Todd Terry and I broke many freestyle songs from reel to reel before acetates and test pressings were made."
How and when did you land your first residency? In which Club?
"Danny Cole from Plaza Suite put me on and I believe I was with him from '83 to just about '86. Mostly Saturdays and Fridays. I'd switch and go see Leroy on some Saturdays and do the Fridays, etc."

Who was the first DJ you heard?
"I don't remember. It might have been someone in Red Hook Brooklyn in the 70's at a block party."
Could you name some of your personal favorite DJ's of the disco era?
"Shep Pettibone on Kiss, Tommy Musto and Tommy Sozzi aka Dynamic Duo, the Latin Rascals (Tony Moran and Albert Cabrera).
I never heard Richie Kaczor at '54', but heard he was incredible.
Aldo Marin, Ted Currier, Jim 'Chopper' Cohn used to do edits I loved."
Regarding Shep Pettibone Johnny has said; "I couldn't believe he was white! Without a doubt, he was the number one inspiration for me. What he was doing with edits 30 years ago people can't do now with Pro Tools or a multi-track or anything. He was so innovative. Everything he touched, even a record I hated, if he did it, I loved it."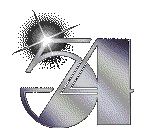 From what I've read about you, it seems Leroy Washington at Studio 54 was kind of like a mentor to you. Is that correct and what has he meant to you and your DJ career? Any other comments on him?
"Leroy was one of those people that others didn't talk about, he wasn't really respected in this hype-filled industry.
The reality is this; he owned Lovelight, where David Morales started as DJ, he owned Hi-Tech Music in the Village - an unbelievable store, and was playing for 5ooo people every Saturday night at Studio 54.
He was great, catered to all types of people and could play every genre of music and play it right, mixing seamlessly."
In the press bio for the 'Disco Jamms' compilation Johnny has nothing but good to say about his former mentor; "He was fucking phenomenal. He was on Thorens TD 125 MK II turntables which were, in my opinion, total garbage. He'd be doing things that didn't even make any sense. Never heard him off beat. You'd hear Madonna, Michael Jackson, Captain Rapp, Haircut 100, Billy Ocean, Van Halen, Brainstorm. Other big name DJ's couldn't hang with Leroy. Technically, they weren't even in the same ballpark."
What do you think made you a great DJ? Any specific skills, special techniques or similar? By your bio it seems you, just like me, like to mix good music, regardless if it's Disco, Italo, Pop or Rock...
"I don't buy into this new DJ situation going on all over the world. Everyone has Serato or Traktor. They all have hard drives filled with music they don't know and they all play the same shit.
A real DJ played an entire night. If you had to go to bathroom, you put a long record on and ran to do so.
Selection is important, skill of mixing is important, crowd response is important for two reasons; if they love a record, that's great. If they don't and you do, you have to break it and get them into it. That's the most important part of a DJ, because anyone can play hits.
These days, everyone plays for 2 hours. So what do they do? They play hits for 2 hours so they get re-booked.
DJ'ing is not what it was."
This about the "2 hour DJ's" also relates to a comment he have made in regards to the music of his Disco Jamms CD; "These are the secret weapon tracks, but more personal to me and people from my world. I'm pulling records from different places. This is how I play records. It's not fake. I have never been a 'set DJ' and always played just about every genre of music, from the fastest uptempo disco anthem, to the most ghetto rap jam to Zeppelin. Music is music. A good DJ can play it all. A great DJ can play it all technically correct!"
Since you're a classic "Disco DJ" - have you got any comments on how the DJ was regarded in the beginning and how it has changed over the years? Also, have you got any comments on the techniques, equipment and stuff like that?
"Funny thing! Years ago the DJ was always treated like a scumbag. The Club owners in Brooklyn had this mentality that it was a joke and try to lowball you. They'd say, I can get my nephew to come and play if I give him and his friends drinks all night. That mentality really was true for years. It wasn't until the 90's when Europe began bringing DJ's overseas where respect was given in my opinion. DJ's were like stars there and in New York, Clubs and promoters didn't give any respect.
As for equipment, before the 1200s took off, the 1700 MK IIs were great turntables. I used every mixer made, Clubman, GLI, Bozak, Urei and I can honestly say that I loved my Clubman mixers but having played on them all, sound quality mixwise, there is no better mixing sound mixer than Rane."
As you've been around since the disco days and seen the DJ equipment and techniques evolve over time - would you say it was easier or harder work to be a DJ back in the Disco days compared to today?
"Oh, much harder then. The music (Disco) was not programmed. You had live drummers, songs would start off at 125 bpm and go to 140 then back to 130. You had to know how to get in and out.
The turntables were not quartz locked, Technics 1100 - my favorite turntables ever, were machines. They did no tricks, you had to do it all yourself. The mixers were sliders with Phono 1, Phono 2, Master, Headphones, maybe an EQ and that was it. The DJ was in charge of making it all work.
Now, DJ's can press a button, have their entire set pre-programmed and sit back and do nothing. There is no art or feel right now. How can you be a DJ when you are looking into a laptop?
I have Serato and have had it for 5 years, but it's one of my set ups that I play around with. I play real records every day."
How would you describe your playing style? Any "trademarks"?
"'Get on down and party' was my trademark since early 80's. I use custom drops now. I have a certain delay techniques I use, etc."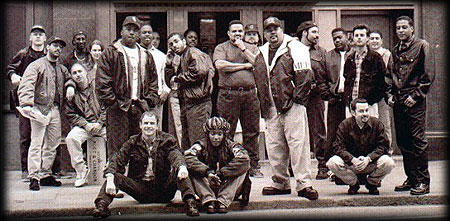 Do you remember or can you tell which was your best gig ever?
"Years ago I did Ministry of Sound and while in the UK, my first time, I did a radio show with Terry Hunter, then a Bobby and Steve party. The same night as my Ministry gig there was an event called Hard Times.
We were all there; Todd [Todd Terry], Louie [Lil' Louie Vega], Kenny [Kenny Dope], Roger [Roger Sanchez], George Morel, Maurice [Maurice Joshua], Terry Hunter, etc. I wasn't on the bill and Terry said; 'You do the Chicago room!'. He put me on and it was crazy.
CJ Mackintosh drove me from MoS to the gig and there were probably over 20000 people in the place. I had a great time."
Do you or did you know many of the other great DJ's of the disco era?
"I've met many people after I'd say.
As for producers and DJ's, Tommy Musto is one of my closest friends as is Tony Moran and Albert Cabrera. Leroy was a friend. I used to go to Hi-tech Records and Leroy would hook me up with records."

You have kept working in the music business, for example as A&R at Atlantic where you scored big hits with the fantastic "Missing" by Everything But The Girl and lots of other acts. So what have your career in the music industry looked like over the years?
"I've been blessed to have worked with so many different artists and had the opportunity to do what I love to do and see it through. 'Missing' was big. 'Professional Widow' by Tori Amos was another I A&R'ed which was pretty big and started that genre - Speed Garage, Bette Midler, Bebe Winans, the Braxtons, Jody Watley, Bruce Roberts and the list goes on...
Ironically, probably my favorite mix I ever A&R'ed was mixed by Tony Moran for Jordan Hill's 'For the Love Of You'. He performed fucking magic on that song."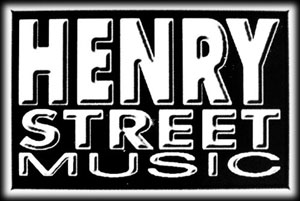 Back in the early 90's, Johnny sets up his own House music label called Henry Street together with Tommy Musto. The label was actually named after a cross street in his Brooklyn neighborhood.
His vision of the company was to give the audience a mix of classic Disco and thumping House. It was new, hot and successful, lining up hits from people like Kenny Dope, Lil' Louie Vega, Todd Terry, Terry Hunter, DJ Duke, DJ Sneak and Armand Van Helden's "The Funk Phenomena". But the most famous one would be Kenny Dope Presents the Bucketheads' "The Bomb! (These Sounds Fall Into My Mind)". Songs which would put Henry Street right in the spotlight.
So, in 1993 you started your own Henry Street label and more or less instantly scored a worldwide hit with "the Bomb!" [Bucketheads], which still is a brilliant track with one of the most clever samples ever. Did you know it would become such a big hit when you first heard it?


"I didn't know 'the Bomb!' would be as big as it was, but I did know it was special and would change the House music scene. I was more concerned about the long intro and if DJ's would have the balls to play it for as long as it was."
As "the Bomb!" sampled heavily from Chicago's "Street Player", what do you think of sampling?
"I think sampling is good but I have weird views about it.
It's almost like I feel you have to know your shit to do so. You can't just get a CD comp and find it by accident. That seems a bit off to me. I guess I'm a snob about it. I always felt there should be an entrance exam to be a DJ and or be in the music business. The truth is - everyone today is a DJ."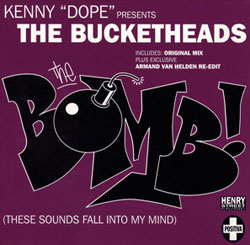 You're said to have some 80000 records and among them thousands of dance acetates, have you ever sold off some records, or have you always kept and collected them?
"I sell records I've worked on that I have quantity of and excess boxes. As for my collection, I've never sold any of it and do not intend to. As for test pressings and acetates, they will never leave me. My collection is pretty sick."


Let's get into this fantastic Disco Jamms compilation of yours, which noteworthy is labeled volume one, something that sounds very promising for the future. So tell me what you felt when BBE asked you to put it together. Did you know right away most of the songs you wanted to include or was it a work in progress? Also - will there be a volume two?
"I go back with Pete from BBE from the beginning. I have major respect for him and what he's done.
I'd love to do 10 volumes.
It's hard to do these types of things. The selection goes thru a lot of transformation. First I have list of what I want, then you have different tiers. The rejection hurts because I'm choosing from the heart. A lot of songs are controlled by the majors, or some Indy labels have crazy people demanding crazy money for the usage, so they get squashed. In a perfect world, I would have had 10 Prelude songs on this!
I have to say, from start to finish, this CD really does represent what I'm about. I show how I can like all types of Dance/Disco music.
I feel when people hear Disco Jamms, they are expecting hardcore 70's stuff and I'm very direct about people realizing it's all Disco! Disco started it all. House, Freestyle, Tech noise that's out – it all comes from Disco. I felt very strongly about people knowing that I chose that title for this reason.
I read a review the other day where the guy makes a comment about the title and there not being so much 'Disco' on it. Which is basically telling and showing me that people really don't know. Which is why I have to educate so let's hope I get the opportunity thru future volumes..."
Yes, let's hope so. I would definitely look forward to each single one of them. No matter if it was volume two or twenty-two. What I really appreciate with Disco Jamms is that you've also cover an often overlooked period of the "post-Disco" era. The time when Disco had become a bad word, but still was as danceable and Disco as before, even if it was labeled something else. I just love this comp as it's the exact same kind of music I listened to at the time. Was it all clear to you from start that you wanted to focus on the early 80's Disco?
"Not really. I started with a huge list, then edited it, changed it, I had to put a lot of thought into it. Even the 2 mixes I did are both different. Not just edits. I did 2 different mixes. The promo one you have will be digital only and the 2 CD which contains 1 disc mixed."
Click here for the Disco Jamms track listing.
This CD has made me re-discover some forgotten gems, but also opened up my eyes to some I have totally missed before. It's really hard to pick favorites as there's not one dull moment, but I think the O'Jays version of "This Time Baby" has become a fave, as it's just brilliant and I never heard it before. Which is you own favorite?
"That's a hard question. I actually love Jackie Moore's 'This Time Baby' but for that exact thing you mentioned, I wanted to turn people on to it. I love Lefleur, the System brings me back and Mic Murphy is also a friend.
Cerrone's 'Look For love' absolutely kills me and in my opinion, is the defining song of the CD for me because the story is so real. This is an uptempo Disco song which was played by black DJ's for uprocking kids, pre breakdancing, in parks. That is a great example of music having no boundaries. Having said all of that, Marc [Cerrone] is a friend and I absolutely love that entire LP; Cerrone IV – the Golden Touch."
Several of the tracks have a little more Disco-Electro touch to them, but there are also Italo-Disco influences. Were you inspired at that time by people like Jellybean and the Electro scene of for example the Funhouse?
"I never went to the Funhouse but Jellybean was a God where I grew up. The Italians from Brooklyn gave Jellybean his career. He used to be on the radio and yes, he was an influence. I know John a long time and he did his thing. Kasso's 'Key West' is the first record I believe he ever was credited on. He did the edit. Ironically, the edit is off!"



Download the FREE basic RealPlayer...

CLICK to hear some Johnny "D" related songs...
Don't cost you nothing
Ashford & Simpson

Found a cure
Ashford & Simpson

One more time
Ashford & Simpson

When you wake up tomorrow
Candi Staton

Look for love
Cerrone

Love in C minor
Cerrone

Supernature
Cerrone

Street player
Chicago

Don't you want my love
Debbie Jacobs

Got to have loving
Don Ray

Bad girls
Donna Summer

Hot stuff
Donna Summer

I feel love
Donna Summer

Last dance
Donna Summer

Love to love you baby
Donna Summer

MacArthur Park Suite
Donna Summer

Rumour has it
Donna Summer

No more tears "Enough is enough"
Donna Summer & Barbra Streisand

Come to me
France Joli

Feel like dancing
France Joli

Gonna get over you
France Joli

This time baby
Jackie Moore

Dance across the floor
Jimmy "Bo" Horne

Spank
Jimmy "Bo" Horne

It's just begun
Jimmy Castor Bunch

Dirty talk
Klein & MBO

Ride on the rhythm
Mahogany

Tonight I'm alright
Narada Michael Walden

This time baby
O'Jays

Call me
Skyy

How to win your love
Spencer Jones

It's passion
System

Infatuation
Up Front

I've got to find a way
Zena Dejonay




Click to buy from


Disc 1: [Mixed]
Mahogany - Ride On The Rhythm
B,B & Q Band - Time For Love
Spencer Jones - How To Win Your Love
System - It's Passion
Kasso - Key West
Cerrone - Look For Love
Jimmy Bo Horne - Spank [Instrumental Re-mix]
The O'Jays - This Time Baby
Zena Dejonay - I've Got To Find A Way
Up Front - Infatuation
Skyy - Call Me
Lafleur - Dub Till We Drop
B Beat Girls - For The Same Man
Pamela Joy - Think Fast
Ashford & Simpson - One More Try
Gaucho - Dance Forever [D.J. Version]
Tantra - Ma-Cum-Ba
Klein & MBO - Dirty Talk
Ultra High Frequency - We're On The Right Track
Disc 2: [Unmixed]
System - It's Passion
O'Jays - This Time Baby
Kasso - Key West
Tantra - Ma-Cum-Ba
B Beat Girls - For The Same Man
Jimmy Bo Horne - Spank [Instrumental Re-mix]
Klein & MBO - Dirty Talk
Spencer Jones - How To Win Your Love
Pamela Joy - Think Fast
Zena Dejonay - I've Got To Find A Way
Ultra High Frequency - We're On The Right Track
Mahogany - Ride On The Rhythm
Lafleur - Dub Till We Drop

Click to buy from


Disc 1:
Over and Over [12" Disco Mix]
Have You Ever Tried It
Everybody's Got to Give It Up
One More Try [12" Disco Mix]
Tried, Tested and Found True [12" Disco Mix]
Send It
Top of the Stairs
Don't Cost You Nothing [12" Disco Mix]
It Seems to Hang On [12" Disco Mix]
Found a Cure [12" Disco Mix]
Nobody Knows [12" Disco Mix]
Love Don't Make It Right [12" Disco Mix]
Stay Free
Bourgie Bourgie
Disc 2:
Found a Cure [A Tom Moulton Mix]
It Seems to Hang On [Tommy Musto Re-Touch]
One More Try [Dimitri Re-Edit]
Bourgie Bourgie [Joe Claussell's Classic Remix]
Over and Over [Simphouse M&M Mix]
Stay Free [Dim's the Missing Mix]
Love Don't Make It Right [Joey Negro Mix]
Tried, Tested and Found True [Simphouse/M&M Soulful Mix]
Stay Free [Dim's Club Mix]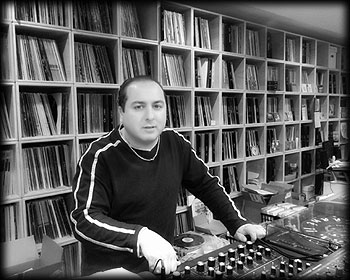 Finally - could you name some of your favorite Disco songs? Like some kind of Top Ten or likewise... or would that be the tracks on the CD?
"I guess you could pull things off the CD. I mentioned Candi before as well as Jackie Moore. I love Melba Moore's 'Pick Me Up I'll Dance' and just about every song Donna Summer made, along with Don Ray, Cerrone, Narada Michael Walden, Theo Vaness, France Joli..."
Which is/was your "essential track" - the one that you always bring/brought to gigs?
"'Spank' by Jimmy 'Bo' Horne has to be the one. I probably played that song and this instrumental version more than any over the years. I used to sell cassette tapes and had a great business. I had tapes traveling to Italy from Brooklyn back in the 80's. My 'Get on down and Party" stamp was heard on cars and beaches all over Brooklyn and Queens and Staten Island. 'Spank' was on so many of those tapes."
If you could choose one Disco track that would describe you, which track would it be?
"'When You Wake Up Tomorrow' by Candi Staton has all of the ingredients. Candi's beautiful vocals, Patrick Adams wrote, Jimmy Simpson produced, it has an intro which was great, a break. I find nothing wrong with it and it always connected with me from the first time I heard it. The story was great. All around package."
Can you name one Disco track that defines the essence of Disco to you?
"That's a hard one. Theo Vaness' 'Sentimentally Its You', Cerrone 'Give Me Love', Donna Summer 'Mac Arthur Park Suite", there are thousands I can list. These kind of really speak disco to me. Another is Debbie Jacobs 'Don't You Want My Love'."

What kind of music do you personally prefer?
"My tastes are all over, one day I'll be into hard Rap, next I'll be listening to Led Zep, the next I'll be playing 70's soft Rock, then I'll be into House, then I'll go to Freestyle."
Anything else you can think of that you wanna tell me about? All information is very welcome, some fun happenings...
"Give me your address and I'll send you some of my mixes so you can hear exactly how crazy my brain is."
Thank you for that. Looking forward to hear those mixes, but based on what I've heard so far there's no doubt that I'll love your mixes. Your taste is right down my alley. So thank you very much for taking your time answering all of my questions and I'm sure the Disco Jamms CD will be a great success. I'm already looking forward to the next release.
So again - Thank you!
"Thank you!"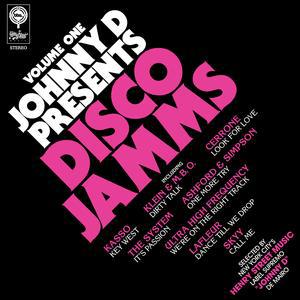 Hold on tight, 'cause this is real Disco...
Disc 1: [mixed by Johnny "D"]
Mahogany - "Ride On The Rhythm"
B,B & Q Band - "Time For Love"
Spencer Jones - "How To Win Your Love"
System - "It's Passion"
Kasso - "Key West"
Cerrone - "Look For Love"
Jimmy "Bo" Horne - "Spank" [Instrumental Re-mix]
O'Jays - "This Time Baby"
Zena Dejonay - "I've Got To Find A Way"
Up Front - "Infatuation"
Skyy - "Call Me"
Lafleur - "Dub Till We Drop"
B Beat Girls - "For The Same Man"
Pamela Joy - "Think Fast"
Ashford & Simpson - "One More Try"
Gaucho - "Dance Forever" [D.J. Version]
Tantra - "Ma-Cum-Ba"
Klein & MBO - "Dirty Talk"
Ultra High Frequency - "We're On The Right Track"

Disc 2: [unmixed]
System - "It's Passion"
O'Jays - "This Time Baby"
Kasso - "Key West"
Tantra - "Ma-Cum-Ba"
B Beat Girls - "For The Same Man"
Jimmy "Bo" Horne - "Spank" [Instrumental Re-mix]
Klein & MBO - "Dirty Talk"
Spencer Jones - "How To Win Your Love"
Pamela Joy - "Think Fast"
Zena Dejonay - "I've Got To Find A Way"
Ultra High Frequency - "We're On The Right Track"
Mahogany - "Ride On The Rhythm"
Lafleur - "Dub Till We Drop"


Track by Track info by Johhny (based on the Mixed CD order)...

Mahogany – Ride On The Rhythm (West End Records)
"Definitely my favorite ever record on West End. Prelude is my favorite label of all time, but I loved West End too. I remember hearing it in the summer, and I just loved everything about it. The dub version was very ahead of its time. Shep Pettibone had his own version which he did for Kiss, and it was out of control. Everything around the track was incredible."

B.B. & Q. Band – Time For Love (Capitol Records)
"This is from the 'On The Beat' album, produced by Fred Petrus, Mauro Malavasi and Davide Romani - the main crew behind 'Change' and many other jams in the 70s and 80s. 'On The Beat' was the runaway hit, but I wanted to feature this album cut because I felt it was important to show the public how magical non-single tracks were with this crew. Luther Vandross is on backing vocals, which could never hurt. This was an LP-only track, making it another secret weapon for me."

Spencer Jones – How To Win Your Love (Profile Records)
"This record never left my crates from the day I purchased it. The sound quality was great, I loved the production and vocals, and the 12" had two totally different mixes on the A and B sides, so depending on my mood, I'd play whichever. This is a disco record but has freestyle elements and tight drums. The edits are tight and the drum break on the dutch mix would come in and give any set of speakers a run for their money."

The System – It's Passion (Mirage)
"Mic Murphy and David Frank went on to work with people like Chaka Khan, Angela Bofil and Jeff Lorber on a lot of big records, but this was their first as The System. I loved it because it was disco but it had an electro vibe that was new, and it just grabbed me. They had the bigger record 'Don't Disturb This Groove' later on, but this was one of my favorite productions. Mic Murphy gave me the original acetate of it, because he knew I collected them."

Kasso – Key West (Delirium Records)
"An instrumental track which broke out of the mix shows on Disco 92 WKTU and 98.7 Kiss. The Dynamic Duo, the Latin Rascals, Jellybean would all squeeze this record in. Brilliant Italian disco, very melodic. Jellybean was commissioned to do a re-edit. As a DJ, when you went to a store in the early 80s and you saw Jellybean's name on a record, you bought it instantly. It was underground. It would be on the radio, but never by itself, always in the middle of a mix. A very big record and an essential DJ tool."

Cerrone – Look For Love (CBS)
"One of my favorite disco records ever, from one of my favorite albums ever. It starts with this regular disco intro, building these beautiful strings. Then there's this change, like something's about to happen and in comes the best drum break in the history of disco music. Everything about this record is perfect. It's 10 minutes long, and you'll want to play the full 10 minutes. You'd find this in the disco crates, but also in the black and hispanic crates. At this time in New York, before there was break-dancing, there was a form of dance called up-rocking. There were crews and they would battle. James Brown, Jimmy Castor and other black artists were always what was played. Cerrone was one of the only disco producers to be accepted into those worlds. Along with 'Rocket In The Pocket', everyone was tearing this up with others from Cerrone in the 70s and early 80s. It's a masterpiece. When you hear the word disco, you have to give respect to one of the founders, and Marc Cerrone is that.
Between his own songs, or his work with Don Ray and Alec Constandinos, nobody has brought as much to the table as he."

Jimmy 'Bo' Horne – Spank (Sunshine Sound Disco)
"This was a limited edition instrumental which came out in the early 80s, created by Tony Garcia. Tony was known for his editing, and this was done as a bootleg. It's probably one of my favorite records ever. He added this incredible bass drop to it. Sonically, the record has problems, but after listening to it thousands of times, as I have, if I heard it cleaned up, it wouldn't sound right. The imperfections in it are beautiful. There is actually a part where the sound cuts out for a second – and me being the delay nut that I am, I usually repeat it."

The O'Jays – This Time Baby (Philadelphia International)
"I totally loved the Jackie Moore version that came out a year later produced by Bobby Eli, which is probably one of the biggest disco records ever for me as a DJ and as a fan. This has been a secret weapon for me for a very long time, all through my radio shows and my mixtapes. People are familiar with it from Jackie's version, but I stumbled across this version as an LP track on 'Full of Love' and as the B-side to their hit 'Used To Be My Girl'."

Zena Dejonay – I've Got To Find A Way (TVI Records)
"This was a record I heard on Disco 92, but it had a very short life. It came and went and was released on a label called TVI, a small indie label which went on to release some hi-nrg records later on. It was her voice which attracted me to the record the very first time I heard it. It was also the similarity to 'You're Too Late' by Fantasy, which is what I would mix it with pretty much every time."

Up Front – Infatuation (Silver Cloud Records)
"This was produced by Eddie Colon. Another great record. The mix and the groove are incredible. It was a real big record for the girls. The guys would see the reactions of the girls on the dancefloor, which would just make it even more of a staple in the clubs and at parties. The few times it has been compiled, it's been the wrong version or not the right quality. This will be a nice place for people to get hold of it the right way. Along With Jimmy 'Bo' Horne's 'Spank', this was probably on 90% of my mixtapes in the 80s."

Skyy – Call Me (Salsoul Records)
"This was produced by Randy Muller, who was making hits for over a decade when it was released. Although 'Here's To You' is my favorite Skyy record, I feel that 'Call Me' had some elements that weren't copied at the time. This came out with a fresh new 'disco sound', and instantly grabbed me. Shep did his Kiss mix and made me love it even more. Salsoul had major success in the 70s and 80s, and I have to say, I would gravitate more to the Skyy, Surface and Inner Life's 80s releases over the staples like the 70s First Choice hits."

Lafleur – Dub Till We Drop (High Fashion Music)
"A gem on the heavily-collected, High Fashion label. Leroy Washington from Studio 54 was the only person I ever heard play it. When you hear it on this album, you'll get an idea of the magic, but I don't think anyone will ever truly feel how this record sounded at peak time at Studio 54 with the lights and the sound system. Ben Liebrand produced it, and it brings me right back to the club when I hear it today. It was a hard record to get then, and a pretty rare record now. People will hear it and fall in love with it. This is the Leroy Washington jam right here. He'd play this at peak time every Saturday and it was magic."

B Beat Girls – For The Same Man (25 West Records)
"This was on 25 West which was owned by Silvio Tancredi, who has now passed away and was the first distributor of Henry Street Music, along with Tommy Musto. It was very much ahead of its time. It's been sampled a gazillion times; from Samantha Fox to Josh Wink and many in between. Everybody has had a piece of it. It's actually one of the worst sound quality recordings ever made. The vocals really aren't great, but there's a magic to it, a rawness to the production. It's got this moody, sleazy feel and it always works."

Pamela Joy – Think Fast (Pizazz Records)
"Joey Negro is the only person I've seen compile this record. He's always been tapped into New York, and my world too. You didn't hear anyone playing this. I might have heard it played on the radio one or two times. It's a very mellow record, tight, moody - just a dark record. This has definitely been a secret weapon and definitely one I don't see in people's collections."

Ashford & Simpson – One More Try (Warner Bros. Records)
"This is a very rare, promo-only 12" on Warner Brothers which goes for close to $1000 today (when you see it). The 12" mix is done by Jimmy Simpson, Valerie Simpson's brother. As Leroy Washington was an incredibly underrated DJ, Jimmy Simpson is probably the most underrated remixer and producer. I would say he was one of the top two remixers in disco of all time. I feel blessed to have an Ashford & Simpson song on this album and this is, without a doubt, one of my favorites. I was fortunate enough to produce their last project ('Hits, Rarities and Remixes - The Warner Brothers Years') and this, along with every other WB gem could be found there."

Gaucho – Dance Forever (System Music)
"An Italian disco record, and one of those songs that was always used in the mix shows on New York radio. But you'd never hear it in its entirety; one DJ would take 30 seconds of it, and another would take a different 30 seconds. I'd forgotten about all the peaks and valleys of the track until I mixed it for this project. It's classic Italian disco. You had to be in the record shops on a regular basis and have it played to know it. Since it's an instrumental, it's kind of hard to sing it to the guys behind the counter."

Tantra – Ma-Cum-Ba (Importe/12 Records)
"This had a lot of house elements; a big long intro and the drums were tight. Many disco records were all over the place, tempo-wise, using live drums. This felt programmed. The vocals kind of sounded like Frankie Valli, so it was like having Frankie Valli on a disco house record. I was turned on to it by Al and Joey at Downtown Records, a key record store on Worth Street in New York. It was a Latin-influenced disco 12" shop. They'd have records other stores wouldn't. This was one of them."

Klein & M.B.O. – Dirty Talk (Phoenix Productions)
"This was a big New York record, another distributed by Silvio Tancredi and Tommy Musto. Silvio had major connections in Italy, so he brokered the deal with Tony Carrasco and Mario Boncaldo, who wrote it. It was a big club and radio record. The breakdowns and the handclaps made it a little bit all over the place, but it was well accepted. I remember hearing it on the radio and in the clubs, but the shocking part for me would be the reaction it would get when I would do private parties. Older people, who were way past the disco age, loved it, and would get right on the dancefloor."

Ultra High Frequency – We're On The Right Track (Wand)
"This is probably the most pure 'disco' record on this album. It was covered by a few people, but Norman Harris wrote and produced it, and he was a genius with a magic touch. When he was in that zone, he couldn't make a bad record. There's just something about records like this that spark something – like an instant need to get up and dance. This really wasn't a radio record, you had to be in the clubs in the 70s to know it. A lot of the older guys in my neighborhood in Brooklyn would turn me on to this, and many other songs like it. Songs like this always bring me to the O'Jays verse in 'I Love Music' - 'Music is the healing voice of the world.' I grew up in a primarily Italian-American neighborhood and it is safe to say that some of the older guys had prejudice towards anyone not Italian! Songs like this broke that barrier down so that race and color didn't matter. I always thought it was funny how the Guido Italian and the black stereotype pimp at the time were so similar. Tight pants, Cadillacs, gold, girls and, of course, disco!"

Sass – Much Too Much (25 West Records) [Only Available In Download Mix]
"This is the first record written and recorded by Mic Murphy of The System. It was released on 25 West (Silvio and Tommy's label). I love the vibe of this song. It's like a Jimmy Douglas, Slave-Odyssey production but with Mic's amazing voice, which makes it even better. At a time when disco was going through a weird period, down-tempo records like this would get lost. I'm sure if you are hearing this for the first time, you will feel the magic."


So as you understand by now - "D" is for DISCO...
and Johnny is one of its prime advocators.
Disco is his "Infatuation",
Disco Jamms shows his love for the genre.
We all look forward for more to come.
THANK YOU...
Johnny "D"