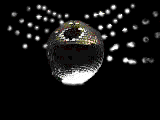 One question that often comes up when talking Disco and Disco music, that's the speculations on the early "Disco" songs and trying to come to a conclusion of which song was actually the first DISCO tune.
Many tracks have been mentioned in regards to this 'Proto-Disco' music and there are many artists and songs aspiring to be the 'First Disco Song' and it's hard to choose just one. There are lots of great stuff from 1970-1975 that bridged between the 60's and 70's R&B and the emerging discotheque scene.
During this time the music was in transition, coming from R&B but with Rock and Soul influences in varying degrees, like for example: Babe Ruth's "The Mexican", the British-Norwegian band Titanic's "Rain2000" and Cerrone's first group Kongas' "Africanism" were all influenced by Rock and would evolve into what later was refered to as - EuroDisco.
While Abaco Dream's "Life & Death in G&A", "I Can Understand It" by New Birth and Jimmy Castor and his It's Just Begun album were examples of a more Funky-Soul influence.
There were also the Nite-Liters with their early 70's hit "K-Jee" (the band merged and became part of New Birth soon after that hit), Beginning of The End's "Funky Nassau" and Barrabas who all had Latino/Carribean and Boogaloo elements, all of which evolved with the early Trammps and First Choice around 1973 - with smooth productions that would come to define the classic Miami, Salsoul & Philly American Disco sound.

But influences came from everywhere in this new rapidly evolving scene of danceable music for all the emerging discotheques. DJ's became influential in discovering new exciting sounds from all over the world, like for example African Manu Dibango and his hit "Soul Makossa" as well as the African flavored band Osibisa.
Much of this new strong danceble music also hailed from Europe in the shape of the Spanish act Barrabas and their hits "Wild Safari", "Woman" & "Hijack", along with works from acts like Girogio Moroder, Kongas/Cerrone and Crystal Grass among loads of others.
People and places like David Mancuso and his the Loft, Nicky Siano at the Gallery, Tom Moulton through the work he did with the Sigma Sound Studio acts in Philadelphia and his famous tapes for the Sandpiper and Frankie Crocker at New York's WBLS together with all the other early DJ's and Clubs that were open to all the new music which soon would become known as Disco.
Other early Disco music included tracks like "Black Skinned Blue Eyed Boys" by the Equals, Bimbo Jet's "El Bimbo", 5000 Volts' "I'm On Fire", Ohio Player's "Fire", a lot of what Barry White did both solo and together with the Love Unlimited Orchestra, First Choice's "the Player" and "Armed and Extremely Dangerous", the Joneses' "Sugar Pie Guy", the Chequers' "Undecided Love", "Waterbed" by L.T.G. Exchange, "I'll Be Holding On" by Al Downing, "Dream World" by Don Downing and Bobby Moore's "(Call Me Your) Anything Man".
Other important tracks to mention are "Love is the message" by MFSB, "Happiness is just around the bend by Main Ingredient, Brenda & the Tabulations' "A little bit of love, Gloria Spencer's "I got it", South Shore Commission - "Free man", "Who is he and what is he to you" by Creative Source among many many others (read along)...
But back to the question - Which was the first Disco song?...
My friend, Pete Denis aka THE VYNIL JUNKIE, was a DJ back then and have still got contact with many of the Disco era DJ's and he have collected information from about 1200 of these DJ's, incl. names like Frankie Knuckles, Rick Alonso, Scotty Blackwell and obviously over thousand others and through this info he have got a result of which tracks these DJ's concider to be the first Disco songs.
First Pete's own introduction and then follows the exciting list...



The FIRST DISCO SONG
The term 'DISCO' was loved by many in the seventies, it was a reference to a style of music that was played in the Night Clubs. They, in turn became known affectionately as DISCO'S, as in "I'm going to the DISCO". It was there that we heard 'DISCO Music'. Soon those who didn't know how to dance started an anti-DISCO movement, as in 'DISCO SUCKS!' but that is another story all together. The Term DISCO is today like a sexually transmitted disease, no-one wants anything to do with it.
But when did DISCO actually start? What was the FIRST DISCO record? Who was the first DISCO GROUP? Well, I hope to shed some light on this. While there have been DISCOTEHQUES in Europe since before World War II. In Paris, today's DISCO'S started being called that in the early seventies. DISCO music was what changed them from Night Clubs. The music itself caused the TERM to be applied to the locations as well. BUT...
Is there ONE song that changed everything? ONE song that started DISCO? Probably not just ONE song, but for arguments sake, I tried to find it. The FIRST song that was termed DISCO. Before it, the music played was called SOUL or R&B. After this one song, DISCO MUSIC or DISCO became the term to which the dance music was being referred to.
There isn't just ONE song, no. But I asked 1,200 deejays from that DISCO era to give me their earliest recollections, and I took them down, made a list of their responses. Soon I had a list of over one-hundred and sixty-five songs!! The ones that were mentioned most often, credited for the beginning of DISCO, are now listed below.
Some deejays put titles like "Dancin in the streets" by Martha Reeves and The Vandellas from 1964 as the first. WRONG! That was SOUL/R&B/MOTOWN, not DISCO. That wasn't the song that gave us the TERM!
Others credited SANTANA and "Black Magic Woman"/"Evil Ways". WRONG again. That was "Dance-able Rock", it too, didn't start the DISCO movement. A lot of Stevie Wonder's work was mentioned, but alas, that too was MOTOWN, and did not start the DISCO explosion.
It was close, the top three songs listed were all mentioned by over 75 percent of those who responded to my survey. There are some BIG surprises on the list. Even bigger surprises as to who is NOT on the list. No Bee Gees, or "Disco Inferno".
Is this "fool proof"? No, but it does give us a very good idea of the music that started the DISCO movement.
Here you have them...



Download the FREE basic RealPlayer...

CLICK to hear some related songs...
Life & death in G&A
Abaco Dream

the Mexican
Babe Ruth

Hijack
Barrabas

Wild safari
Barrabas

Woman
Barrabas

El bimbo
Bimbo Jet

A little bit of love
Brenda & the Tabulations

Who is he and what is he to you
Creative Source

Date with the rain
Eddie Kendricks

I got it
Gloria Spencer

Rock the boat
Hues Corporation

It's just begun
Jimmy Castor Bunch

Happiness is just around the bend
Main Ingredient

Love is the message
MFSB

I can understand it
New Birth

Free man
South Shore Commission

Rain 2000
Titanic