I [Discoguy] got this opportunity to interview Donna for my Disco-Disco.com website and I fired off by asking;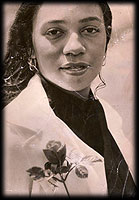 How come you started with music?
"When I realized that I had a voice and God blessed me with such a talent."
Was it something you always knew you wanted to do, or did it just "happen"?
"Not in the beginning, I was very bashful and did not like to sing in front of people, however my minister of music when I was young, brought me to the forefront and that is where it began."
What would you say characterize your voice?
"Well lets see, What is so vital to me is the way I feel my music and my dedication to my craft over the years which help me to find my own sound and as time progressed it characterized itself."
When did you start WORKING with music in a more professional way?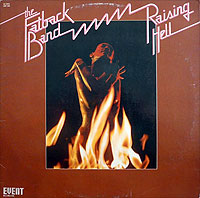 "My first professional gig was with the Fatback Band on the recording of the Raising Hell LP, which included the hit song 'Bus Stop'. It was a true honor to work with the late great Weldon Irving Jr. who gave me great inspiration and tips on becoming the artist that I am today. A personal Thank You to this awesome writer, composer, and musician."
That's quite a start. I guess a new career often wouldn't start with a big bang like that!
So, Which was the first recorded song you ever added your vocals to?
"The first song would be 'Do The Bus Stop', and every other song on that LP, that was my first recording ever."
You recorded but also performed and with the Fatback Band on tour, do you recall which period in time that was and which of their hits you were singing on?
"I believe it was around 1975. I sung on 'Bus Stop', 'Groovy Kind of Day', 'All Day', 'Party time' and 'Spanish Hustle'."
Why did you leave Fatback?
"It was time to venture out and try other things. But I also recorded Fatback's Night Fever LP with the late great Ms. Phyllis Hyman. This was an experience that is still etched, not only in my mind, but my heart as well."
Have you ever done something else or has music always been your life?
"Like everyone else, I dabbled in this and that, until I realized I was blessed with a gift and I enjoyed using it."
What do you do now for a living?
"I am a professional singer, entertainer, and writer."
Have you been producing music as well?
"Yes, over the past several years I produced a few songs by other artists as well as producing some of my own music, which is in the making."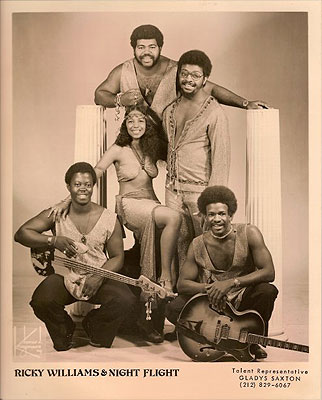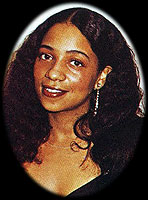 You later joined another band with Ricky Williams.
"Yes, and Ricky Williams & Night Flight as we were called, eventually became Bumblebee Unlimited!"
When getting into Bumblebee Unlimited, you have worked a lot with Patrick Adams, who I have also interviewed for this site, and Greg Carmichael, in several of their projects like; Bumblebee Unlimited, Universal Robot Band, Phreek and others... Which of their "acts" have you recorded for?
"All of them, you see when we were in the studio, we had fun recording, and no one knew that Bumblebee nor Universal would have blowed up the way it did, the Phreek LP came later after the success of the others."
How was Patrick and Greg to work with? Have you got any comments on each of them and the work you did together?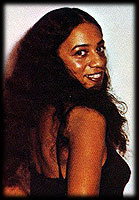 "Working with these two gentlemen, was awesome and a blessing.
Greg Carmichael was the quiet one, however he was the master behind all of Red Greg Recording, for without Greg, there would have been no Red Greg Records, which produced everyone in association with him including myself and others.
Working with Patrick was fun and inspiring; we did so much recording in the day, and was fortunate enough for those songs to reach the public in a vast and extraordinary way."
How was your relationship with the other band members, like Leroy Burgess and other people who was part of these groups?"
"Well, Leroy and I was never in a band together, we just were under the same producers. We did do a show finally together in Chicago, that was great, it was so good to see him again and share the stage with a friend.
As far as others such as Pam Todd, or anyone else I only saw them in passing, we all had different times in the studio."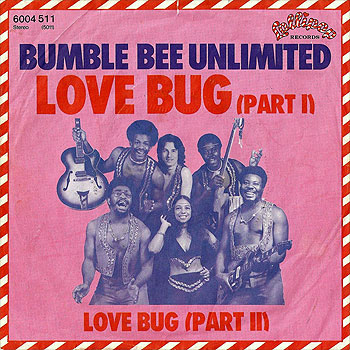 Bumblebee Unlimited was the first Greg & Patrick act you were working with, your and the others voices were speeded up to give you these bumblebee like sound. That was a novelty at the time, how did it feel to hear your voice like that?
"It was a creative idea, and to hear our voices in that way was truly funny, we laughed so hard in the studio listening back to it, it was great."
The Bumblebee, and many other Greg & Patrick acts' lyrics, had a very sexual undertone, how was it to sing these kind of lyrics back in those days? That also include the moaning you did for your own album.
"Well, I guess I was waiting for this question... It was something which was different for me, but it was done very tastefully it was a lot of fun to do."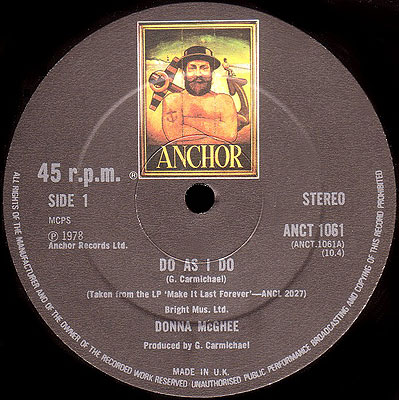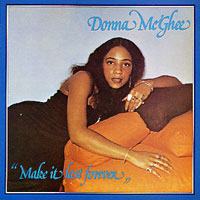 In 1978 Donna's solo album, Make It Last Forever, was released on Red Greg Records with all songs written by Greg and/or Patrick.
Let's get into your own classic and fabulous album. It only includes 5 songs, but they're all wonderful in their own right. "Do As I Do" and "Mr. Blindman" was released on 12" single, but to me the title track and "It Ain't No Big Thing" are the main attractions (if I have to choose). So how do you feel about the album and the songs?
"I enjoyed recording all of the songs and I feel good about all of them."
Has your personal favorite out of the 5 tracks changed over the years?
"For one, I donít have a favorite, and if I did I am not telling, hehehe!"
Fair enough! Haha! The fifth track on the album was originally a Bumblebee Unlimited song; "I'm A Love Bug". How did it feel to re-record it and sing it, without the 'bumblebee' vocals, for your own album?
"It was different, however my experience with the song on my LP let me stretch out a little with my own sound at that time. It was fun re-recording it with a personal twist on it."
Just as "I'm A Love Bug" was re-used for your album, some of your songs were later re-recorded for other Greg and Patrick acts like; "It Ain't No Big Thing" by Rainbow Brown and "Make It Last Forever" by Inner Life. How did it feel to hear your songs sung by others?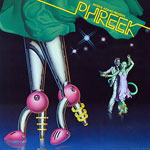 "It was all good; everyone that recorded it did in their own style. I had mine and they had theirs."
Bumblebee Unlimited later appeared with a one off 12" single release in 1981 on SalSoul Records with the "Bumble Bee Rap", were you still part of the group at that time?
"No I was not, I had moved on with another label."
When did you stop working with Greg and Patrick?
"Hmmmm, letís see, after the Phreek LP was recorded, I believe that was my last, if I can recall."
Donna did the monologue and the adlibs on Phreek's fantastic mellow "May My Love Be With You".
There have been bootleg pressings of Donna's album, both on LP and CD, but during 2012 there's an official Japanese CD release available, which also include a few bonus tracks. But her songs have also been available on various CD compilations;
"Make It Last Forever" was featured in the 2006 Suss'd Records release; Deep Disco Culture Vol. One - Underground Disco Rarities & Future Club Classics. Sadly this CD is no longer available and attract a high price on the second hand market as it feature several other Greg and Patrick related Disco tunes.
"Do As I Do" is featured in the Disco Discharge. Disco Boogie CD. See details to the right...


"It Ain't No Big Thing" was featured on the (these days) hard to find the Master of the Masterpiece - the Very Best of Mr. Patrick Adams where it's accompanied by other Patrick Adams' acts which Donna has added her vocals to as well; including Phreek and Bumblebee Unlimited.
"Mr. Blindman" is featured on the Jumpin' 3 - 15th Anniversary Crystal Edition which is to be found in the right hand margin.
"I'm A Love Bug" in the Donna McGhee version was featured on the double CD; Deep Disco Culture Vol. Two - Underground Disco Rarities & Future Club Classics together with other related acts like Pam Todd, Bumblebee Unlimited and Universal Robot Band among a bunch of other Patrick & Greg acts.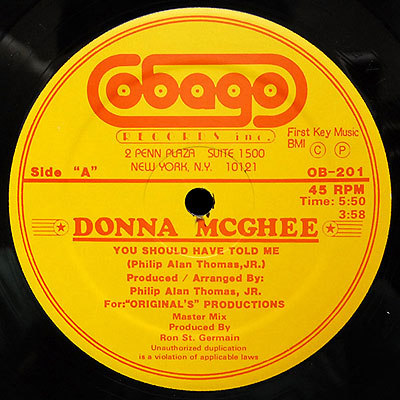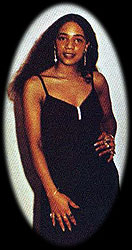 In 1981 you released another 12" single under your own name; "You Should Have Told Me" on the small Obago Records label. As far as I'm aware it is also the only record the label released. The song was written and produced by Philip Thomas of Crown Heights Affair fame.
How come there was no album or follow up single to that one? It's a great song...
"Thank you for the compliment, it was a really good song, and working with Philip was a blast, he is awesome and a fun person to work with. Also working with other artist on that song, like George Victory who laid the guitar track, and 'Jellybean' Benitez who did the final mix on the song.
I did record one more song with Obago Records, however politics and other things got in the way."
Donna's only Obago release is available on the French compilation CD; Boogie Times Presents - the Great Collectors vol.9, which is still available from Boogie Times web-site.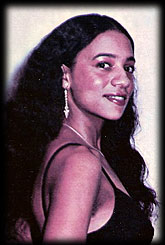 Have you got a copy of every record you've been involved in?
"No I do not, I have recorded many, so to have every copy - no Sir."
Do you know how many songs you have been singing on?
"To be honest, no I do not! Sometimes I can hear a song and say, dagg, I sung on that one! Haha!"
Have you got any personal favorite song of the ones you've recorded?
"There are some I can recall, however they all are special to me."
Any other Disco song/s you would have loved to sing yourself?
"When I think about it, no not really, I am well satisfied with what I recorded."
When can we get to hear some new material from you?
"There is a new single and cd in the making and as soon as I finish it, you will be one of the first to know about it!"
OH, exciting news. Thank you, can't wait to hear this material of yours.



CLICK to hear some Donna McGhee songs...
Do As I Do
I'm A Love Bug
It Ain't No Big Thing
Make It Last Forever
Mr. Blindman
You Should Have Told Me
Bad Girls live @ Summer Goodbye 2011
Download the FREE basic RealPlayer...

CLICK to hear some related songs...
Lady Bug
Bumblebee Unlimited

Make It Last Forever
Inner Life

Weekend
Phreek

It Ain't No Big Thing
Rainbow Brown

Dance and shake your tambourine
Universal Robot Band

Hot stuff
Donna Summer

Hot stuff
Donna Summer

I feel love
Donna Summer

Last dance
Donna Summer

Love to love you baby
Donna Summer

MacArthur Park Suite
Donna Summer

Rumour has it
Donna Summer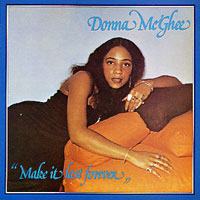 Click to buy from


Make It Last Forever
Do As I Do
It Ain't No Big Thing
Mr. Blindman
I'm A Love Bug
It Ain't No Big Thing (Danny Krevit Re-Edit)
Make It Last Forever (Single Version)
It Ain't No Big Thing (Single Version)

Click to buy from


Disc 1:
Average White Band - Let's Go Round Again
Feel - I'd Like To
Vin Zee - Funky Bee Bop
Sybil Thomas - Rescue Me
Cashmere - Inner Feelings
Al McCall - Hard Times
Sharon Redd - Love How You Feel
Carte Blanche - Do You Like It Like That
Benelux And Nancy Dee - Switch
Donna McGhee - Do As I Do
Disc 2:
Toto Featuring Cheryl Lynn - Georgy Porgy
Terri Wells - You Make It Heaven
Illusion Orchestra - Autumn Leaves
Deodato - Night Cruiser
Skyy - Call Me
Maxine Singleton - You Can't Run From Love
Conquest - Give It To Me (If You Don't Mind)
D Train - Keep On
Nick Straker Band - Straight Ahead
Alisha - Baby Talk

Click to buy from


Disc 1:
Runaway - Salsoul Orchestra feat Loleatta Holloway
Mr Blindman - Donna McGhee
Just As Long As I Got You - Love Committee
Was That All It Was - Jean Carn
First Time Around - Skyy
Jealousy - The Nobles
Janice (Don't Be So Blind To Love) - Skip Mahoney
I Know You Will - Logg
Till You Surrender - Rainbow Brown
Take Some Time Out For Love - Salsoul Orchestra
Over Like A Fat Rat - Fonda Rae
Moment Of My Life - Inner Life
Disc 2:
Another Man - Barbara Mason
Heartbreaker - Leroy Burgess
Love Sensation - Loleatta Holloway
Do It Anyway You Wanna - Cashmere
Donít Give Me Up - Harold Melvin & The Blue Notes
Keeping Secrets - Switch
Don't Waste Your Time - Yarbrough & Peoples
I'll Be Around - Terri Wells
Let Her Feel It - Simplicious
Today's Your Lucky Day - Harold Melvin & The Blue Notes feat Nikko
Dangerous - Pennye Ford
Big Fun - The Gap Band

Click cover to buy
Danger Zone - Midnight Express
Go For It - Bachelor
Love Time Machine - A.D. 2000
After Loving You- Omari
Make Me The One - Crown Heights Affair
If You Want My Lovin - June Evans
You Should Have Told Me - Donna McGhee
When You Hear Love Calling - Ray Bennett Jr.
I Don't Believe It - Roney Canada
Love Is Answer - Claude Jay
Untamed Love - Peter Hunningale
Something To Remember You By - Byrd Pressley
Space Lady - Bill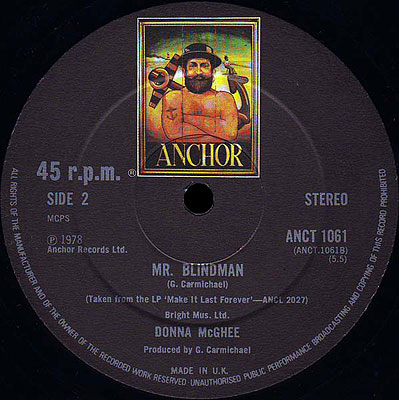 Since my pages is mainly Disco oriented - have you got any favorite Disco songs, except for your own work?
"Oh yes, I enjoy the majority of Donna Summer songs, and other great artists within the disco era."
Have you still got contact with any of the classic Disco people you have worked with?
"Yes, I feel once you start a good relationship with someone, time does not alter that."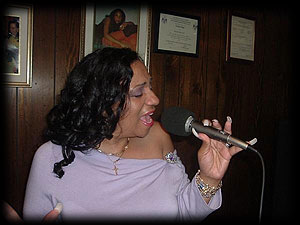 What about Disco music? Did you like Disco music during that era, or was it just like a job? By the great Disco songs you've recorded I guess you liked it...
"I enjoyed Disco, it was a great era for music. A life changing experience for me personally."
Do you still play gigs from time to time?
"Yes I do, I mainly work over-seas, I just returned from Italy and preparing to do a tour in Japan in January."
So, What kind of music do you personally prefer?
"I enjoy different kinds of music; Jazz, Gospel, Disco, R&B, Country, Classic... Music is so universal that for one not to enjoy and savoy all of the great sounds it would be a disaster as far as I am concerned.
Music is not what I do, it is Who I am."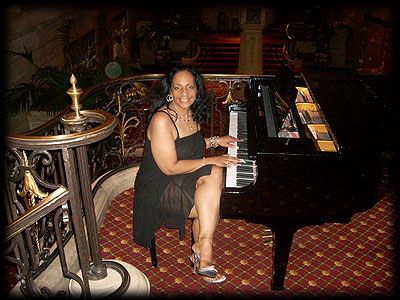 "You must have met lots of talented people during the years... Any special ones you want to mention? Any "mentor/s" and some comments on them?
"I was fortunate enough to have met many great artists in my time, and as far as mentors, yes, there was, Shirley Brown, Aretha Franklin, Gladys Knight and my favorite Chaka Khan."
Have you got any favorite people you like or prefer working with?
"I enjoyed working with everyone that I came in contact with, 'cause it was always a different experience, no two artists or producers are the same, which makes my experiences great ones."
What's your best memory during your years in the business?
"There have been so many of them over the years, it has been a great journey. I have been blessed."
Anything else you can think of that you want to tell me about?
"I think you kinda covered it all, however thanks so much for the interview, it was fun!!
Thank YOU Donna for taking your time answering all my questions!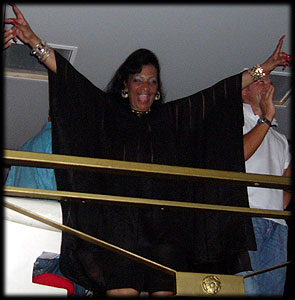 She has been singing on many classic Disco hits,
actually more than most people can only dream of.
But there's no stopping and she's still going strong.
And just as she puts it herself;
"Music is not what I do, it is Who I am!"
Keep doing it - We love it - Thank you...
Donna McGhee