Deborah Jean Jacobs-Rock was born in November 10, 1955 in Baltimore, Maryland, USA. In 1979 she would become known as Debbie Jacobs when storming the charts with her first hit single - "Undercover Lover".
But her interest for singing started way earlier than that, as she tell me; "My mom said I started singing at 3 years old in Church and at 11 years old, I had the chance to sing in the young adult church choir with youth 18 years and older."
I [Discoguy] had to ask Debbie; What inspired you to start singing?
"My dad is a great singer, he sounds just like Sam Cooke, so the love of music and singing was natural for me."
So it was something you always wanted to do, or would you say it just 'happened'?
"Yes, it was something that I always wanted to do. I grew up listening to Diana Ross and The Supremes, standing in the mirror with a hairbrush pretending it was a microphone while singing along to 'Baby Love'."
This girl singing "Baby Love" in front of the mirror would later grow up to become a Star other girls would imitate while standing in front of a mirror with a hairbrush in their hand and chanting "Hot Hot (Give It All You Got)". In the early 80's Debbie Jacobs became Debbie Jacobs-Rock when she married her (as she tells me) wonderful husband - Ronald Rock. Together they've got an awesome 28 year old daughter named Ashley Nicole Rock.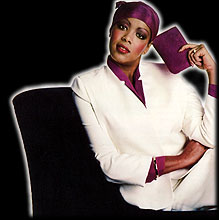 When did you start working with music in a more organized or professional way?
"I would say in high school choirs when being encouraged by my music teachers to enter various singing contest and plays in college.
As a professional I started at 17 years in local Jazz clubs."
What would you say characterize your voice?
"Gospel, Jazz and Classical music."
Have you ever done something else, or has music been your life?
"I've worked since I was 13 years of age, waitressing, retail and sales and working with children. I'm now humbly working with women, children and families impacted by HIV, Substance Abuse, Mental Health and Poverty."
Yes, let's get into that... Because I know you are the founder and Executive Director of the LIGHT Health & Wellness Comprehensive Services, Inc., formerly known as Baltimore Pediatric HIV Program, Inc., which serves people impacted with HIV/AIDS. You're doing a wonderful job, so how did you venture into that from your music career?
"At 17 years of age, I started singing Jazz with famous local musicians and the break came in the Disco era at the time when AIDS hit. If you ever saw the movie Philadelphia starring Tom Hanks and Denzel Washington. It was just that, many suffering, stigma and lack of funding and/or services. With my singing colleagues, we would raise funds while singing and/or doing special events and donate the funds in different cities.
Sitting on a plane, I read the story of Ryan White. When I came back to Baltimore I started volunteering at University of Maryland Hospital with the first 50 HIV diagnosed infected children and the rest is history...
I formed a non-profit organization 11 years ago, formerly known as Baltimore Pediatric HIV Program, Inc. that now is known as LIGHT and has several services that include an accredited childcare academy with complimentary services of case management, client advocacy, outreach, referrals for counseling and testing, support groups for parents, grandparents/caregivers, youth and young adults, health education risk reduction programs.
For more information you may visit our web-site - www.lighthealth.org."
It's really an amazing organization you have built up there. This engagement for people living with HIV/AIDS, did that interest arise due to the huge gay following you had through your music? A crowd which first suffered the consequences of the decease.
"Most definitely! For twenty years, I formed meaningful relationships with people, some that I still have today and we are blessed to share music memories."

It was in 1988 Mrs. Jacobs-Rock began her work serving children and families affected by HIV/AIDS by providing child care for these infants in need of special nursing. She started working with local pediatric clinics in Baltimore and by 1998 services had grown and Debbie founded the no-profit organization - the Baltimore Pediatric HIV Program, Inc. (BPHIVP). The organization's program got recognized as a national model for its services and innovation.
Over the next couple of years the organization expanded their services to include psychosocial services, client advocacy, cultural and recreational activities for families, community outreach and education & prevention services, besides their main task - child care.
In 2006 the organization changed its name to LIGHT Health & Wellness Comprehensive Services, Inc. (LIGHT), in order to reach out to the wider population now served by LIGHT's comprehensive quality care for children, women, youths and adults.
Debbie Jacobs-Rock is the Founder and Executive Director of LIGHT and was instrumental in developing legislation for the State of Maryland Kinship Care Program.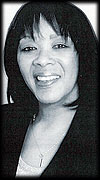 Through collaborations with various organizations such as Johns Hopkins University School of Medicine, University of Maryland Medical Systems and Glass Substance Abuse Treatment Programs as well as numerous community-based and AIDS service organizations, she and her organization have reached impressive results. Which, in turn, got her appointed as a member of President Bush's President's Council on HIV/AIDS, as well as the Baltimore City Mayor's Commission on HIV/AIDS, The Greater Baltimore Committee Leadership Board of Directors and a member of the Mercy Medical Center Women's advisory board.
She has served as chair of the Baltimore planning council and is currently a member of Morgan State University Social Work Advisory Board and a member of The Coalition of 100 Black Women, among all her other engagements.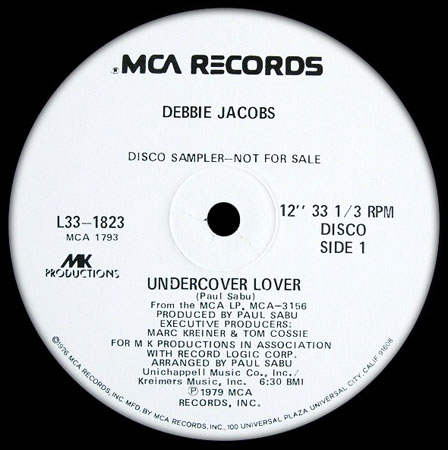 Have you ever been writing/producing music?
"I always loved the behind the scene work, the engineering and production end of the business.
This time last year [the Winter 2009] is the first time that I took a stab at writing and producing a song called 'Be The Light', with the help of many friends."
More information on this song a bit further down...
Do you recall which was the first song you ever recorded?
"It's hard for me to remember so I hope that I get this right... I think there might have been some prior to 'Undercover Lover', but I can't recall. To be safe, let say it was 'Undercover Lover'!
I do recall recording 'Shine Your Light' with the Grainger's.
I also got to work with Martha and Izora, [Martha Wash and Izora Rhodes Armstead, known as Two Tons Of Fun and also as The Weather Girls] they were singing backgrounds on a track, 'Forever', that I recorded. I was scared to death to tell these living legends what I wanted for them to sing and them pulling me to the side and letting me know they were there for me. They kicked butt on the track and told me to go home and I better do what was needed to make the song a success."


Haha! Wow! That's a memory to cherish. You have also worked a lot with Paul Sabu, how was he to work with?
"I, like other women, fell heels over in love with Paul Sabu, and he was awesome to work with. I think it was mutual, we were a perfect fit.
I admired and respected his talent and ability to be a visionary pioneer of the disco era. To create dance beats and melodies that packed dance floors across the country and gave people lots of memories and I am just humbled to have been a part of this history."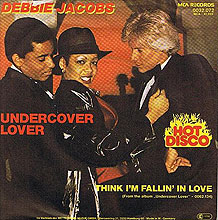 Tell me, How did you get sign to a major label like MCA?
"It was Marc Kreiner and Tom Cossie of MK Productions who made it happen."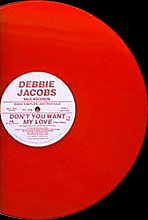 Your MCA 12" singles are a God's gift to the DJ, as both sides were hit material. First "Undercover Lover" which had "Don't You Want My Love" as the B-side, and then "High On Your Love" with "Hot Hot (Give It All You Got)" on the flip.
Why did you put two such strong tracks on the same release, most labels and artists would have put them on four different releases?
"This was the credit of the talented team of Paul Sabu and MK Productions (Marc and Tom). It was all their idea.
I still remember sitting in the office in Los Angeles and Marc letting me know that my song was on the radio.
Another ahhhh moment for me was having Ann Margaret introduce herself to me and telling me that she exercised to my songs every morning."
You made it all the way to the top of the Billboard Disco Top 100 with the "High On Your Love"/"Hot Hot" 12" single and "Undercover Lover"/"Don't You Want My Love" reached #6 in the same charts. How did that make you feel?
"At the time that it happened, I don't think that I honestly understood what it meant! I just didn't have the traditional star mentality. I was still 'the girl next door', just fascinated at standing on a stage and watching the audience have a great time.
At my performances, I would always get to the club ahead of time so that I could hear the DJ's. Listening to them at 10pm and by midnight it was incredible to witness. You could hear people screaming and I would ask for copies of their cassettes of that evening.
I would walk out singing the first song on the stage and the rest of the time security had a hard job keeping up with me, because I would walk through the audience singing and talking to folks and making friends. Several of those relationships still exist today."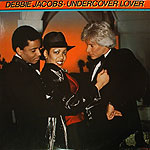 Undercover Lover was the name of Debbie's debut MCA Records album from 1979. It was produced by Paul Sabu, who also wrote most of the songs - all the hits one might add. Executive producers were Marc and Tom of MK Productions.
The album spawned no less than four hit tracks; the title track - "Undercover Lover", "Don't You Want My Love", "Hot Hot (Give It All You Got)" and "All the Way". All of these tracks are up-tempo Disco numbers except for "All the Way", which is the albums only ballad.
The other two tracks of the album are "Think I'm Fallin' In Love", which is more of a Disco Orchestra piece and "Burnin' Desire", a Funky little gem in the Jacksons vein.


In 1980 Debbie's back with her second album - High On Your Love. Again a successful collaboration with Paul Sabu who wrote all songs and produced the album.
With the little heavier and Rockier Disco sound of the LP they managed to attract both Disco dancers as well as Rockers. In the track "Make It Love" Paul shoots off a real Rock'n'Roll guitar solo, else the hits are "High On Your Love" and the 12" remix version of "Hot Hot (Give It All You Got)".
A personal favorite off the album is the track "What Goes Up", but also the Chic influenced "Lovin' Spree" gives you that right Funky Disco feel with its sting and horn arrangements. Debbie has to use her full vocal abilities throughout the album, from the intro title track to the closing song of the album, the ballad "I Can Never Forget A Friend".
Sadly there were no more Debbie Jacobs albums released, but we got to enjoy her voice in various tracks and 12" single releases. More on those in a while...
Have you still got copies of every record you've been involved in?
"Yes I do, along with songs that never made it on a label. I got a chance to sing these songs in the clubs and became an underground artist and clubs kept me alive.
I have a good friend named Glenn Rivera who created my website www.debbiejacobsrock.com and who has also transferred my tracks to CD's."
How many songs/records have you been involved in?
"Now that I need to investigate!"
Have you been singing background vocals to any other acts?
"No one major, but I was privileged to be a part of Patrick Crowley 'Dance Trance' with other disco artist. I've also worked a lot with Paul Parker, who is another awesome artist!"
Which is your favorite song out of the ones you've recorded?
"Not a fair question as all of them mean a lot to me."
But what's your relation to your classic tracks today? Have you ever been tired of some of the tunes?
"The classic tracks are the long versions, that had a lot of music in between the singing and I am not a dancer so I had to fake it or talk with the audience or include them in the show to cover for the lack of rhythm. But I never get tired of the classics."
Any other Disco song or songs by other artists you would have loved to sing yourself?
"Of course, I've dubbed a lot of songs for production companies that create music for fitness clubs. I've had the privilege of singing Donna Summer and Gloria Gaynor hits."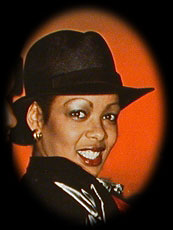 If you could choose one Disco song that would characterize you, doesn't have to be any of your own songs, which would it be?
"It would be 'Maybe This Time'."
"Maybe This Time" was a track recorded by Debbie in 1982. There's actually a story of its own behind this track and sadly the song was never officially released...
As the story is told; "Maybe This Time" was a track originally recorded by Viola Wills as a follow-up to her Sunergy Records hit single "Stormy Weather". But as Viola felt Sunergy didn't offered her a fair deal she quit and Debbie was brought into the project through a good friend of hers, Artie Jacobs (no relations), and completed the recording.
Debbie's version was sent out on test pressings to various DJ's and industry people. The song quickly became an underground hit in clubs like the Saint in New York. The track was destined to become a huge hit for Debbie when Viola came to know about it. Mrs. Wills brought in the big guns and actually managed to stop the release of Debbie's version of "Maybe This Time". Viola later released an own version of the track in her 1983 album - Space, but it was never successful as Norma Lewis had already passed her by with her Hi-NRG rendition of the song.
So, sadly the Debbie Jacobs-Rock version of "Maybe This Time" never hit the stores, but it remains an underground classic and a sought for collector's item.
How did you feel when "Maybe This Time" was not released?
"Very sad, but it didn't stop me from performing it live. Eventually I went back into the studio and re-cut the entire song from scratch. But by this time, my focus on HIV was becoming more important to me."



Download the FREE basic RealPlayer...

CLICK to hear some Debbie Jacobs songs...
Don't you want my love
High on your love
Hot Hot (Give it all you got)
Lovin' spree
Make it love
Maybe this time
Undercover lover
What goes up
CLICK to hear some related songs...
Bad girls
Donna Summer

Hot stuff
Donna Summer

I feel love
Donna Summer

Last dance
Donna Summer

Love to love you baby
Donna Summer

MacArthur Park Suite
Donna Summer

Rumour has it
Donna Summer

Chase
Giorgio Moroder

Midnight Express
Giorgio Moroder

Night drive
Giorgio Moroder

I am what I am
Gloria Gaynor

I will survive
Gloria Gaynor

Never can say goodbye
Gloria Gaynor

Reach out (I'll be there)
Gloria Gaynor

Harmony
Suzi Lane

Do you wanna boogie, hunh?
Two Tons O' Fun

Earth can be just like heaven
Two Tons O' Fun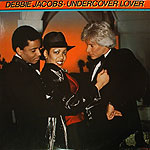 Click to buy from


Undercover Lover
Don't You Want My Love
Think I'm Fallin' In Love
Hot Hot (Give It All You Got)
All the Way
Burnin' Desire

Click to buy from


High On Your Love
Lovin' Spree
Hot Hot (Give It All You Got)
Make It Love
What Goes Up
I Can Never Forget a Friend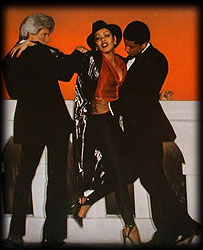 Under the name Debbie Jacobs-Rock she gave us her next hit, the 1983 12-inch single "Doctor Music" on Personal Records. Once again she worked with her friend Paul Sabu who had teamed up with remixer and aspiring producer Rusty Garner. The track was a Dance and Club hit and received quite a bit of play both in the US and abroad.
In 1985 you recorded "In The Heat Of The Night" for Fantasia Records, it was a song written & produced by Paul Parker. How was it to work with this Ni-NRG icon?
"Again another hunk! I loved working with Paul Parker! He is a master at his craft, but like me, down to earth and just love creating music and songs."
Talking Paul Parker, he was one of the first acts and icons of the legendary Megatone label a label for which you recorded "I Need Somebody" in 1988. The work you did for Megatone must be considered High Energy (Hi-NRG) music. Do you feel Hi-NRG was a natural evolution from Disco? And how did you like this up-tempo Hi-NRG music?
"Yes, I think it evolved from Disco and I loved it, but again, I need to be honest, my attention at that time was turning from music to my work with HIV families."
Still in 1988 she recorded "Forever" for Diva Productions, that's the track which features the Weather Girls [Martha Wash & Izora Armstead] on background vocals, as Debbie mentioned earlier.
In 2000 "Don't You Want My Love" was remixed by for the Tommy Boy Silver label. Did you add new vocals to the song or was the track only remixed with parts of the original vocal tracks?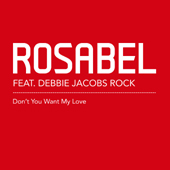 "It was all new vocals! Those boys - Rosabel [Production/Remix duo - Ralphi Rosario & Abel Aguilera] would not have had it any other way. Everything they touch is brilliant. They brought 'Don't You Want My Love' back to life and it gave me a chance to reconnect with some old friends and enjoy watching young people singing it and having pure fun."
People were really enjoying it and must have had lots of fun as the song went all the way to the top of the Billboard Club Play charts.
Another fun trivia is that the Rosabel feat. Debbie Jacobs-Rock version of "Don't You Want My Love" has also been featured in the second episode of the fourth season of the HBO TV series success - Sex In The City.
Have you been recording something else since then, or do we get to hear something new from you anytime soon?
"As mentioned earlier, I've been working on an inspiration song to promote life and generate funds for LIGHT."
Debbie sent me a demo version of the song - "Be The Light". It's a beautiful song with an important message and a powerful choral arrangement. It's absolutely the perfect song to support the work done by her organization.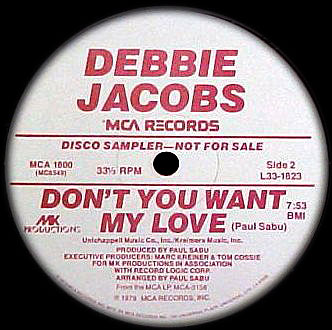 What about Disco music; Did you like Disco music during that era, or was it just like a job? Your songs are all considered Disco classics these days, so I guess you must have liked it...
"You answered it; I loved it! But remember that I acknowledge the awesome talent of DJ's. I think folks don't give them enough credit."
Right so. I think the DJ's sometimes are forgotten in the history of Disco and modern dance music. Speaking music and genres, what kind of music do you personally prefer?
"I love all kinds of music."
Since my pages are mainly Disco oriented, have you got any favorite Disco songs (except for your own work)?
"I can remember a song called 'Harmony' that would just make you feel awesome."
"Harmony" was sung by Suzi Lane and was written by Pete Bellotte and produced by Giorgio Moroder, the guys behind most of Donna Summer's hits.
You know that sampling of classic Disco has become a big industry and has been going on since the mid 80's. How do you feel about sampling? What would you feel if someone would sample any of your songs?
"I think it's great, it keeps us alive!"
You must have met lots of talented people during the years... Any special ones you want to mention? Some comments on them?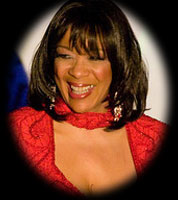 "OH Yes! Sylvester, The Weather Girls, Linda Clifford, Jeanie Tracey, Pamela Stanley, and the list could go on... All VERY talented artist who love to sing!"
Have you got any favorite peopled you like or prefer working with?
"All of the above mentioned."
Have you still got contact with any of the classic Disco people you have worked with?
"Martha Wash, Jeannie Tracey and Linda Clifford along with DJ Abel did a benefit for my organization two years ago and blew the town away. We named it The LIMELIGHT GALA; folks are still talking about it."
I can imagine that. Do you still play gigs from time to time?
"No, but I don't seek them out. But at the age of 54, it's a little hard to see me jumping around the stage, but I don't know if I would turn a meaning performance down either."

So, Finally... What's your best memory during your years in the business?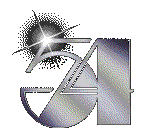 "Performing in Studio 54 in New York, and many White Parties in SF."
Can you elaborate? What was so special with performing at '54' and what was special with the White Parties? Where did the White Parties in San Francisco take place? Was it at the Trocadero Transfer?
"You're good, it was at the Trocadero!
In those special clubs it was an amazing feeling standing on the stage and looking out in a crowd of thousands and feeling just as mesmerized of them as I felt they were with me. Watching so many having fun and, the best way to describe it is, feeling as in sync for that time that was humbly given to me."
Anything else you can think of that you want to tell me about? All information is very welcome, some fun happenings...
"What immediately comes to mind is that when I walked out on a stage, whether it was 5,000 people or 3 in the audience, it didn't really matter, each performance was special. Disco music gave us the opportunity to be in sync as one for a moment, a chance to magically enter a fantasy world that you could forget the day-to-day miseries and just have fun."
That's one of the best explanations I've ever heard and that really captures the magic of Disco! I think these are some perfect final words to this interview. THANK YOU!
"Thank you, this was pretty cool to do and it's an honor to be asked!"
She's really a lovely lady and it has been great to get to know more about her and the praiseworthy path she pursued when 'leaving' the music business.
Still her uplifting music gets played in Clubs and new generations discover her songs through YouTube and Remixes.
She's got a huge heart and gets "High On Your Love" and wonders; "Don't You Want My Love".
It's seems like there's no end to how much she can give...
Debbie Jacobs sure Rocks, she lives her name...
Debbie Jacobs-Rock