OK - first track out in the Swedish Disco section...
Maybe not ALL Disco, but it was the first Swedish hit in the US...
Blue Swede

-

"Hooked On A Feeling"
(click it !)
Blue Swede was a Swedish group where the singer/actor Bjorn Skifs was the lead singer (the guy in the white shirt in the bottom left corner).
This track was remixed years later by the Swedish
SWEMIX
Remixer Team and released as a promo only 12" single. The 12" also included an accapella version of this song and was heavily used in Clubs over all types of tracks, including trance tracks... Because of it's classic
"Ouga Chaka"
intro.




























Next Swedish Disco classic...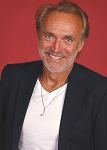 This is from a Swedish Radio/TV/Club DJ profile -
Claes "Clabbe" af Geijerstam
.
Clabbe was influential in the Swedish radio show scene as a DJ from the late 70's to the mid/late 80's. He was also one of the original members of the jury of the Swedish version of 'American Idol'.
Besides he was part of the band
Ola and the Janglers
in the 60's, he represented Sweden in the 1973 Eurovision Song Contest as part of the band Nova (they were originally called Malta - but couldn't use that name as people might confuse it with the Mediterranean island) and he was part of
ABBA
's tours as sound technician.
Anyhow this was his Disco hit...
Clabbe

-

"An Evening In Paris (Deca-Dancing)"
(click it !)




























Don't know what you thought of the "Swedish Disco attempts" above...
Need to follow this up with another sick Swedish track - again maybe not Disco but a track that was a hit and was played in clubs... The song and the whole album is chiefly notable because it is recorded entirely in non-existent language.
The track was made by
Michael B Tretow
,
ABBA
's Sound Engineer, and the Swedish singer/songwriter
Ted Gardestad
in 1981. The act was a secret for long and the names of the writers and so on in the credits were all bogus... While a number of other noted Swedish musicians and singers are rumoured to have taken part in the Caramba recordings Tretow and Gärdestad are the only ones that actually have been named.
Anyhow - NOW... Listen to the result of their work...
Caramba - Hubba hubba zoot zoot
Enjoy !!





























OK - back again with another Swedish "Disco" act...
Secret Service
was a Swedish disco/pop/New Wave band, popular in the early 1980s. In 1979,
Ola Håkansson
, a former vocalist of
Ola & the Janglers
(notice that Clabbe above was also a member of Ola & the Janglers) and then a publishing manager at
Sonet Records
, teamed up with
Tim Norell
and
Ulf Wahlberg
to write a few songs that they submitted to the Melodifestivalen, a popular Swedish song contest. They did not win but decided to continue working together and changed their band's name from Ola+3 to Secret Service (partly because they originally didn't want to reveal who were the members in the group. For example the writer credits in their first release
"Oh Susie"
was credited to Hob-Gaga). Besides Ola Håkansson (vocals), Tim Norell and Ulf Wahlberg (keyboards), the original lineup included
Tony Lindberg
(guitars),
Leif Paulsen
(bass) and
Leif Johansson
(drums).
Norell, who penned along with Håkansson most songs of the band, however, did not appear with them on stage or on the album covers. Secret Service's first single "Oh Susie" became a hit in Sweden and several other countries of Europe and South America (#1 in Sweden, #6 in Norway, #9 in Germany, #27 in France, etc.). The same titled album that included another hit,
"Ten O'Clock Postman"
(#4 in Germany, #8 in Austria, #18 in Sweden, etc.), went gold in Sweden. Other successes followed, with their synthpop number
"Flash in the Night"
(1982, their greatest success) hitting the charts all over continental Europe (#5 in France, #6 in Norway, #9 in Switzerland, #12 in Italy, #12 in Sweden, #23 in Germany, etc. It was also released in the US on the
Roulette
label). In the mid-'80s Norell and Håkansson started writing and producing songs for other artists. Ola Håkansson's duet with ex-
ABBA
's
Agnetha Fältskog
,
"The Way You Are"
, became a gold single in Sweden.
In 1987, Håkansson, Norell, and Wahlberg released
Aux Deux Magots
, their last album as Secret Service. The other members of the band had quit by then and were replaced by multi-instrumentalist
Anders Hansson
and bassist
Mats A. Lindberg
. Hansson would become Håkansson and Norell's partner in what would be known as
the Megatrio
, a Swedish equivalent to
Stock-Aitken-Waterman
. In 1992, Håkansson and his associates established
Stockholm Records
as a joint venture with
PolyGram
. They produced such artists as
Army Of Lovers
and
The Cardigans
, among others.
Oh Susie (TV Performance)
Oh Susie (Original Video)
Ten O'clock Postman (Disco Show)
Ye-si-ca (TV Performance)
Flash In The Night (Original Video)
When the night closes in (TV Performance)
I'm So I'm So I'm So (Original Video)
Enjoy !
Disco-on !
// Discoguy