---
What you do use to stay pumped up `till sunrise? I have exams coming up and I'm trying to think of other ways than

having to consume cans of Four Loko. One of my must-haves is this baby for those all-nighters— keeps my Blue Bottle

coffee at just the right temp and me zoom, zoom, zooming. I use two actually, the other one to keep my juices

chilled. I like things hot or cold, no lukewarm mush for me.

Also, tell me some music that`s perfect for that 4 am— 5 am state of mind? "Bitches Brew" does it for me.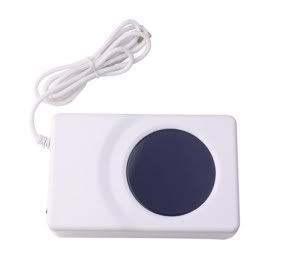 USB Cooler & Warmer Instruction